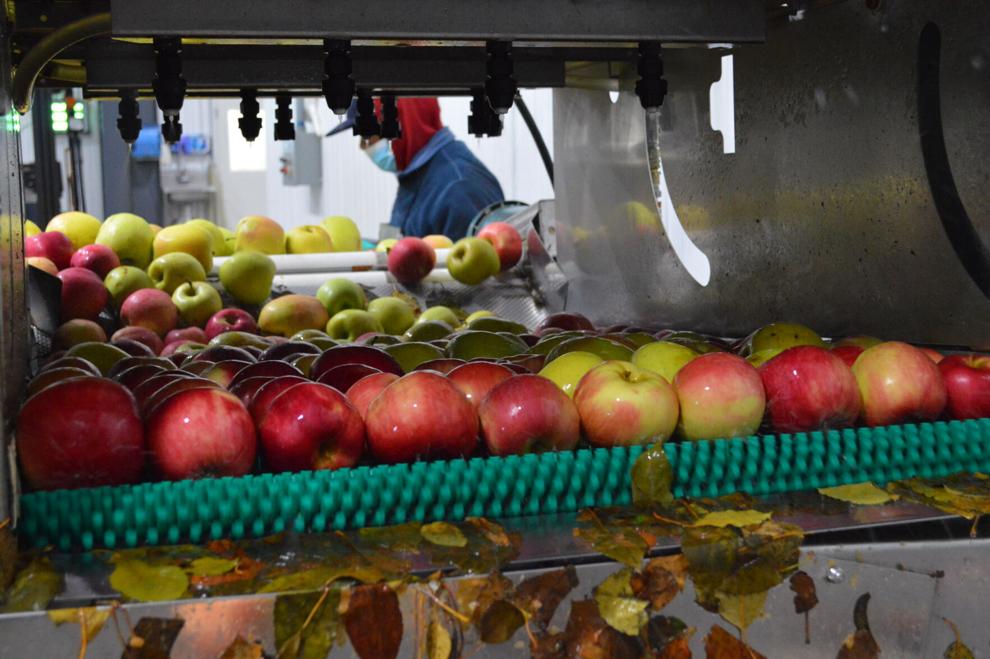 Behind Calvin Beekman's healthy dwarf apple trees are rows of blackened, gangly vines, a reminder of Pennsylvania's infamous vineyard pest.
The Berks County grower had successful crops of French hybrid grapes — pinot noir and cabernet sauvignon — but all 55,000 vines were destroyed by voracious spotted lanternflies within three years.
Losing his $1.28 million investment in grapes was painful, but the apple trees he had planted on the property provided a silver lining.
"The apples survived and the trees are resilient," Beekman said.
While the spotted lanternflies didn't have a taste for his apples, local bakeries and cider makers did.
Beekman used to sell his apples wholesale to Ontelaunee Orchards, which would slice them for bakeries and snacks. When Ontelaunee went out of business, Beekman seized the opportunity to cut out the middleman and become a one-stop source for value-added apple products like cider.
"Cider isn't a just a fall drink," Beekman said. "We make cider all year around."
Beekman and his sons, Michael and Matthew, built the equipment used to process apples for slicing and cider pressing. And the transition opened the door for Calvin to employ Michael, who used to work for Zeigler's Apple Cider Mill in Lansdale.
Both sons would like to eventually take over the business, and the new direction of the operation is making that possible.
"To bring them back here, we needed to have the value-added to make (the orchard) an equitable income for them to come back," he said.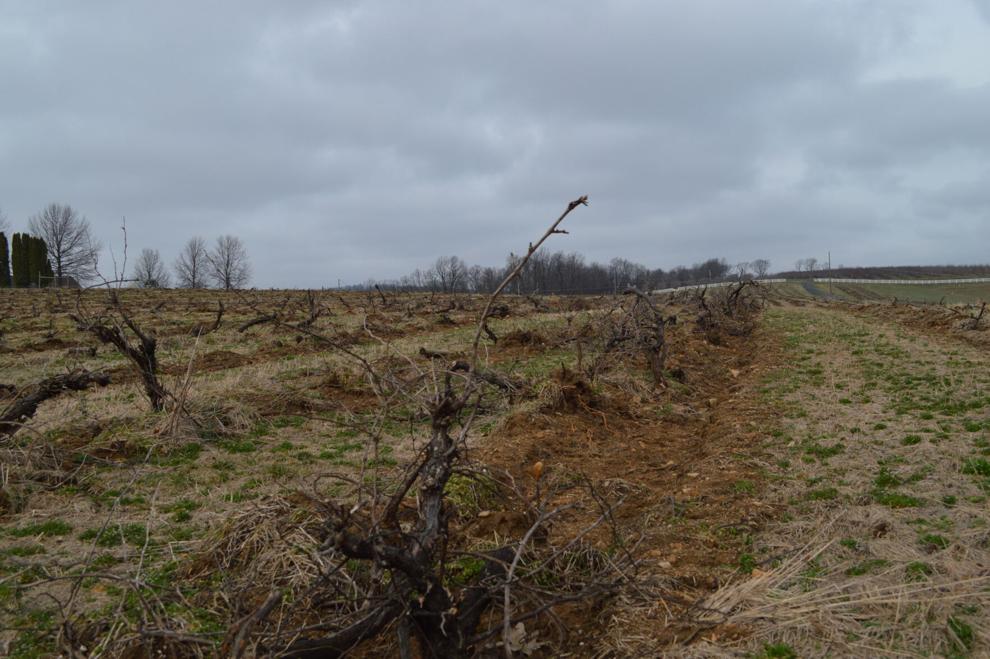 Growing the Apples
Grape- and apple-growing similarities, like high density planting and some of the equipment used for it, simplified Beekman's plan to increase apple production after the grape vines fell prey to spotted lanternfly.
Just like grapes, apples need a lot of care. Vineyards and orchards have a variety of spray programs to protect crops from pests, weeds and weather-related damage.
In the summer, Beekman will break out a calcium bicarbonate sunscreen to protect the apples' fair skin from sun damage. In last two years, he has seen an increase in crop damage from the sun's harsh UV rays.
"These apples physically cook on the trees in the summer," he said.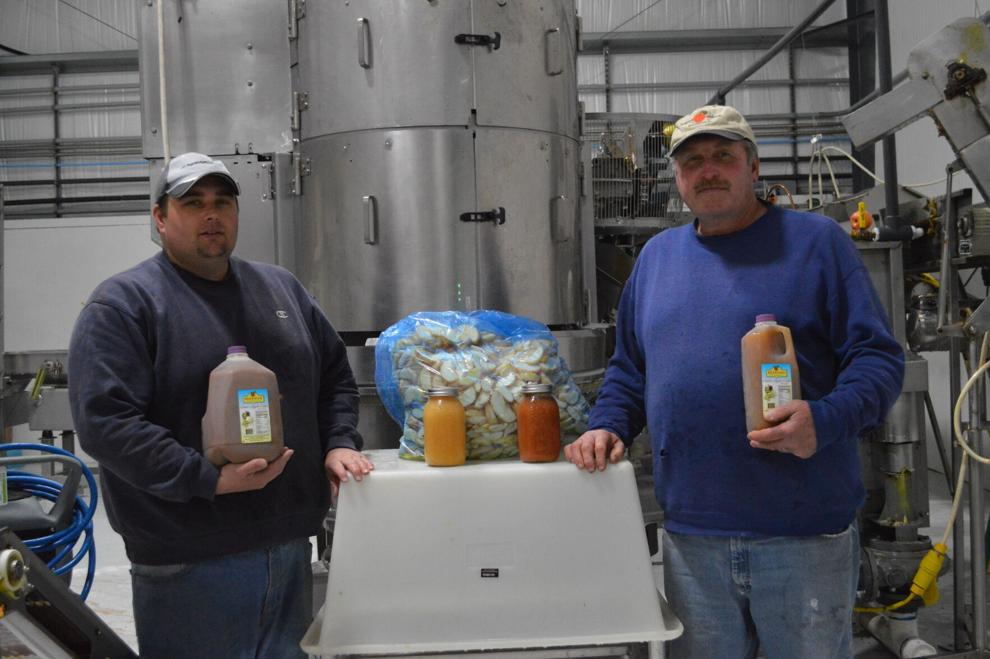 The Science Behind the Pour
Beekman grows 15 varieties including Rome, Pink Lady, Golden Delicious and Granny Smith. After the harvest, he stores about 250,000 bushels in climate-controlled coolers. While the apples are in storage, the fruit's starch converts to sugar. This natural process makes them juicy for baking and drinking.
To process applesauce and sliced apples for bakeries, Beekman uses a blend of apples based on his grandmother's secret family recipe. He likes to use a variety of tart, sweet and dry apples.
The sauce needs a dry apple for a kick of flavor, he said, and it will also make it thick enough to fill a 10-ounce Mason jar.
While the applesauce recipe is generations-old, the one for cider changes often.
Thirty percent of Beekman's business is producing cider for hard cider makers, and for orchards that use his apples and apple recipes.
"We let it ripen, get sugar and become a good quality product," he said about the basic process.
In the fall, Beekman's orchard produced 15,000-20,000 gallons of cider, and this spring the small family business made 3,000-4,000 gallons.
How does Beekman make his own brand of sweet cider? That's a mystery to him since it's all dependent on his palate. "There is no formula," he said.
When Michael and his small crew of six workers are pressing cider, Beekman will taste test to determine if it needs more sweet apples, he said. His goal is to make a thick, textured cider with the taste of "eating an apple."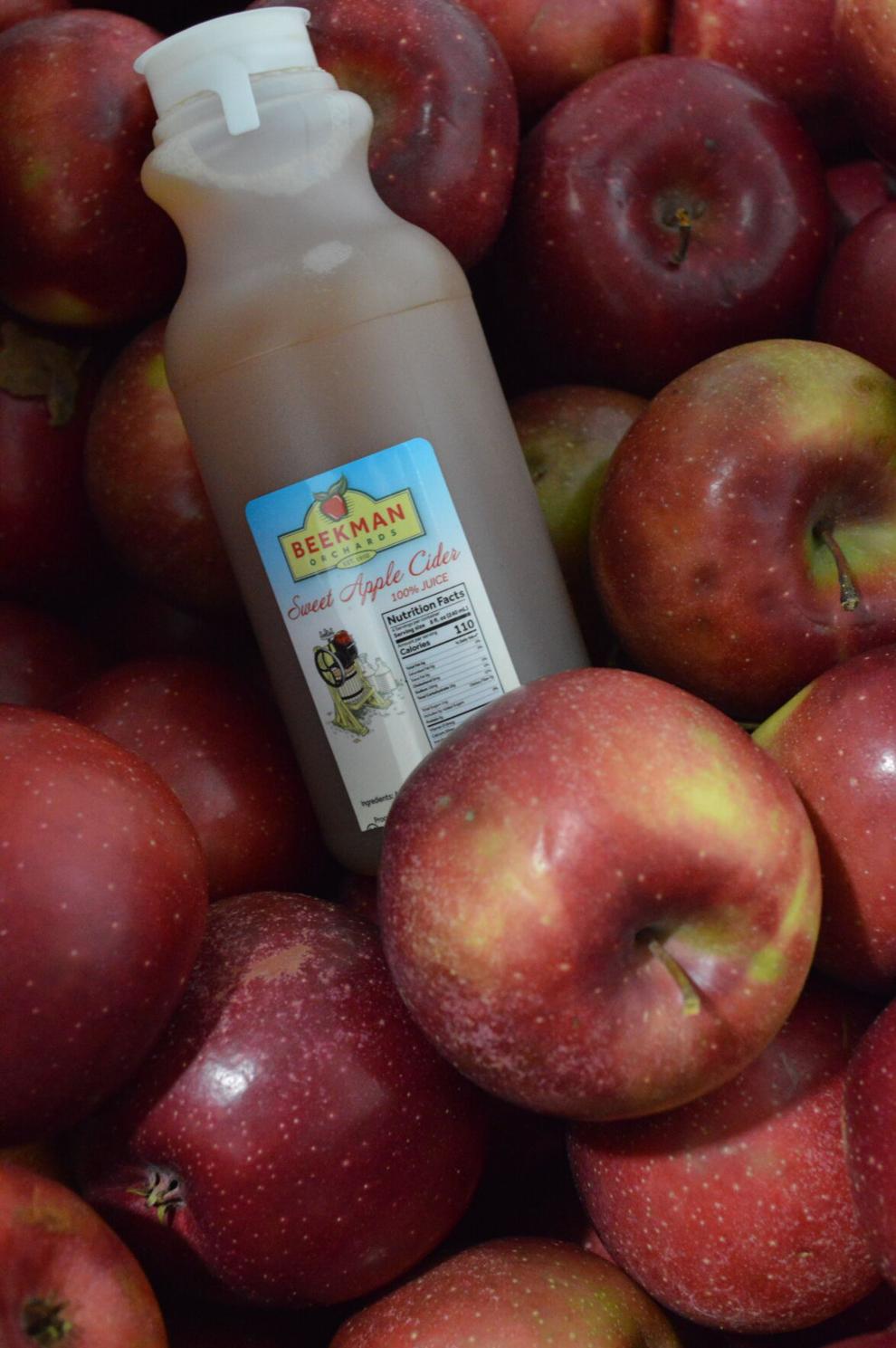 Making Cider Mainstream
By creating his own label, Beekman is branching out of the private label with the hope of selling his own branded cider in bigger outlets.
He is working with New Jersey school districts to have Beekman Orchards' cider available to students. Schools like purchasing large volumes of pint-size drinks, and unlike some processors, he said, his business has the infrastructure to fill this market.
His product is only available at local sandwich shops in the Oley Valley, and the current volume of production keeps Beekman energized. He's confident that consumers will realize the year-round value.
"I think it's a marketable item that people will enjoy," he said.