Altoona Greenhouse Grower is Ready to Meet the Demand of Hemp Permit Holders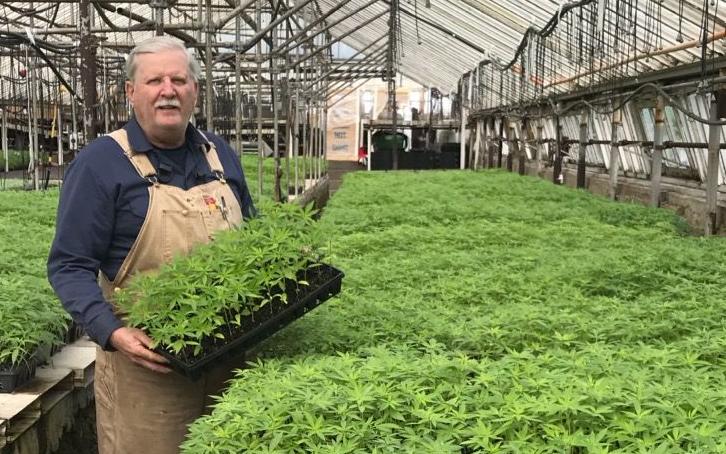 On this week's podcast we talk to Allen Wagner, a greenhouse grower from Altoona, Pennsylvania, who's been in the greenhouse business for 45 years — wholesale, retail, geraniums, plants of all kinds. But not too long ago the box stores moved in and started eating up his market share — and nearly put him out of business.
But when the 2018 Farm Bill was signed into law, and the Pennsylvania Department of Agriculture lifted the acreage cap and opened up the permitting process for industrial hemp, Allen Wagner and Wagner's Greenhouses went all in.
He's got greenhouses full of high CBD hemp seedlings for sale right now. Call him: 814-946-0788. Tell him you heard him on the podcast.
Episode 35.
Give a listen.
This show was sponsored in part by:
The National Hemp Association
https://nationalhempassociation.org/
and

February 15, 2020
You voted: