Davidson and Diamond form Hemp Caucus in the Pennsylvania State House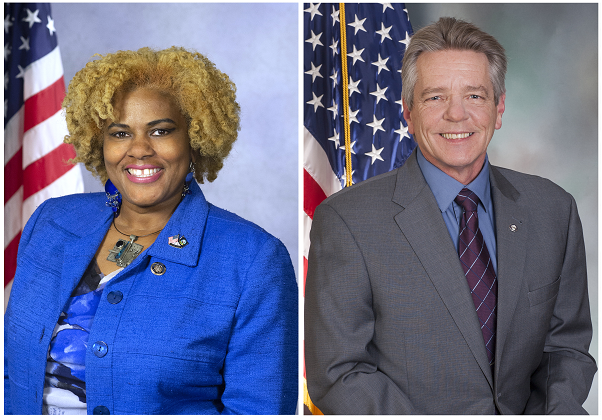 Episode 72: In these divisive and hyper-partisan times, it's refreshing to hear about Republicans and Democrats working together. On this week's podcast, we talk to Representative Margo Davidson, a Democrat from the 164th Legislative District in Delaware County, Pennsylvania, and Representative Russ Diamond, a Republican from the 102nd Legislative District in Lebanon County, who have formed an informal industrial hemp caucus in the Pennsylvania State House in effort to educate their fellow lawmakers on hemp and to ensure that all citizens of the Commonwealth can benefit from what Diamond calls an "economic boon" for the state.
Then we hear from John Crye of Hempwood, a Kentucky company that has developed a process to turn hemp fibers into wood for flooring, furniture, and more.
Links
Representative Margo Davidson
https://www.legis.state.pa.us/cfdocs/legis/home/member_information/house_bio.cfm?id=1203
Representative Russ Diamond
https://www.legis.state.pa.us/cfdocs/legis/home/member_information/house_bio.cfm?id=1686
Hempwood
USDA Hemp Crop Insurance Programs
https://www.usda.gov/media/press-releases/2020/02/06/usda-announces-details-risk-management-programs-hemp-producers
Upcoming Hemp Events
Keystone Hemp Conference, March 4, 2020
Hempcrete Workshop, March 7, 2020
https://www.eventbrite.com/e/hempcrete-installation-workshop-tickets-92046677089?utm-medium
Penn State Lehigh Valley's Business of Cannabis Conference, March 11, 2020
https://crspsu.org/?page_id=529
PA Hemporium, March 13, 2020
OpCanna Conference and Seed Sale, April 17-19, 2020
Sponsors
Kings Agriseeds
https://kingsagriseeds.com/hemp/
Lancaster DHIA Hemp Survivors' Workshop, February 27, 2020

February 15, 2020
You voted: