Growing Partnerships: Hemp-Alternative & Hicks Brothers LLC, plus HempExchange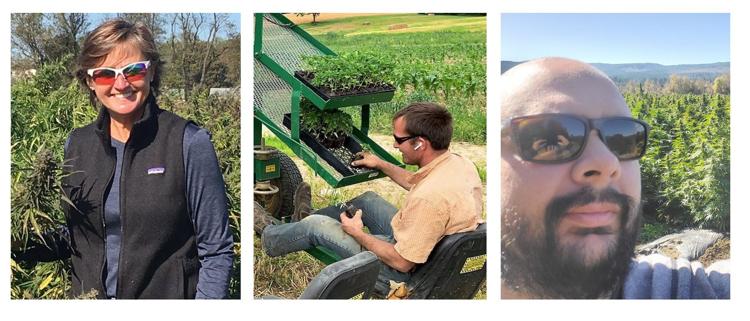 Episode 60. As the hemp industry invents itself in Pennsylvania, many new and surprising partnerships arise.
Cynthia Petrone-Hudock spent most of her career in finance and healthcare, but now she's the CEO for Hemp-Alternative, and is joined on the podcast by Jamie Hicks, crop farmer and co-owner of Hicks Brothers, LLC, the farming operation that raised hemp in partnership with Hemp-Alternative.
The two discuss how the partnership formed, as well as the growing practices from field prep to irrigation and harvest.
Later in the show, Chris Fontes of HempExchange explains the ins and outs of the hemp market, how the pricing system works, and why the 10% CBD threshold matters.
He also gets into to what effect the new USDA rules could have on the hemp industry next year and why it's important for farmers to share their thoughts on the new rules with the USDA. The public comment period closes December 30, 2019.
Relevant Links
Hemp-Alternative
https://www.facebook.com/hempalt/
Hicks Brothers LLC
http://hicksbrothersfarming.com
Hemp Exchange
Make a comment to the USDA
https://www.federalregister.gov/documents/2019/10/31/2019-23749/establishment-of-a-domestic-hemp-production-program
Sponsor Link
King's AgriSeeds