Judy Wicks & Why We Need Strong Local Supply Chains Now More Than Ever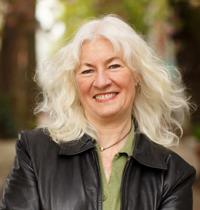 This week's podcast guest is Judy Wicks, founder of Proud Pennsylvania, a nonprofit, non-partisan organization dedicated to uniting rural and urban communities to build regional economies that work for everybody.
Proud Pennsylvania has established a Hemp Local Supply Chain Coalition in order to develop and strengthen the connections between hemp farmers, processors, entrepreneurs and consumers.
Also, we check in with Jake Sitler from Floyd's of Lancaster to hear how things are going with their group of contracted hemp growers.
Learn More about Proud Pennsylvania at https://www.proudpennsylvania.org/
This episode was sponsored in part b:
The National Hemp Association: https://nationalhempassociation.org/
and
NAU Country Insurance Company: https://www.naucountry.com/