CORNWALL, Pa. — Oftentimes, Civil War presentations focus on the Union and Confederate soldiers. While the Civil War battles were brutal military encounters that cost an estimated 750,000 lives, what's seldom mentioned is how many of these battlegrounds were farmers' fields. In Pennsylvania, Gettysburg's battlefields — with names like "The Peach Orchard" and "The Wheatfield" — bear sad testimony to the war's agricultural connections.
Civil War buff Tom Lehman, from Cornwall, Pennsylvania, recently presented a webinar for the Friends of the Cornwall Iron Furnace titled, "Fields of Glory — Hear Their Stories." It highlighted 14 farms within a 4-mile radius of Gettysburg that were the scenes of battles. Lehman discussed the roles these farms played during the Battle of Gettysburg on July 1-3, 1863, as well as what happened to the farmers after this battle — the largest one ever fought in North America, known as "the turning point" of the Civil War.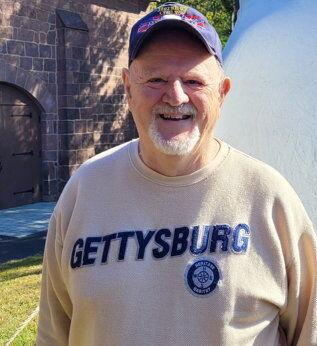 In 1863, Gettysburg was a small Adams County town with 2,400 inhabitants, located 12 miles north of Maryland. It sat at the confluence of multiple roads that approached the town from all directions, facilitating access for 90,000 Union and 75,000 Confederate soldiers. Lehman said that 38 to 45 Gettysburg area farms became the sites of many battles.
Farms Play Hosts to Soldiers at Heavy Costs
One, the 24-acre Thompson farm, became the headquarters for Confederate Gen. Robert E. Lee. Mary Thompson, a widow, co-owned the farm with Thaddeus Stevens, a U.S. Congressman from Pennsylvania. In fierce fighting around this farm, the 13th North Carolina Regiment lost all but 30 of its 180 men. Thompson stayed at the farm, caring for the wounded from both sides.
Union Gen. John Buford's cavalry unit established headquarters at the McPherson farm on June 30. Buildings on the 110-acre farm, with the Slentz family as tenants, became a temporary hospital for battle casualties. By the time the troops withdrew, leaving behind more than 5,000 casualties, all the family's possessions had been damaged or stolen; 7,000-plus fence rails were destroyed or removed; and the farmhouse was uninhabitable. The Slentzes stayed at Gettysburg's Lutheran seminary for several months while the house and barns were repaired.
Another farm, attorney Moses McLean's 162-acre property, was leased to David Beams. The Beams family was forced out by the Confederacy's 15th Alabama Infantry Regiment. Thirty-five Confederate soldiers were buried on their property. All the Beams' belongings were damaged or missing, but the farm's $1,138.45 damage claim was rejected.
The 25-acre Rogers farm's house was built around 1850. Peter Rogers and his adopted granddaughter, Josephine Miller, remained there during the battle, with Josephine baking bread for the troops. The farmhouse was struck by nine artillery shells and afterwards, 17 soldiers' bodies were removed from the house and cellar. In appreciation of Josephine's efforts, the 1st Massachusetts Infantry Regiment dedicated a monument on the Rogers farm in 1886 and paid to bring Josephine back from her home in Ohio. The cast-iron, bread-baking stove was brought outside the farmhouse for a photo of her with the stove.
The 50-acre Sherfy farm raised and sold peaches. It sat along Emmittsburg Road, so on July 1, Joseph Sherfy set out tubs of water for passing Union troops' horses, while his wife baked for them. The Sherfys were ordered to evacuate on July 2, when their farm became the site of the bloody Peach Orchard battle and seven artillery shells hit their farmhouse. There, Union 3rd Corps commander Major-Gen. Daniel Sickles' troops were overrun by Confederate Gen. James Longstreet's forces. The Sherfy's barn was burnt to the ground and 48 dead horses were left behind.
Elderly couple John and Mary Wentz owned a 15-acre farm in Gettysburg. Their son, Henry, was a carriage maker who had relocated to Virginia. When war broke out, he was drafted into the Confederate Army. Ironically, his artillery unit was stationed near the Wentz farm. Concerned for his parents' safety, Henry sneaked into the farmhouse on the night of July 2. He pinned a note to his sleeping father's lapel; it read, "Good-bye and God bless you."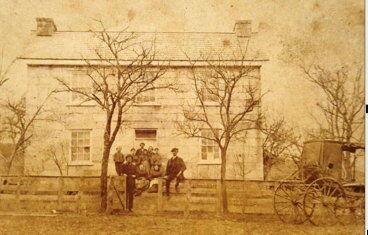 At another site, Confederate 3rd Corps troops withdrew to the 134-acre Trostle farm, where Union Major-Gen. Sickles' leg was struck by shrapnel while astride his horse. His leg was amputated on July 4. After the battle, the ransacked Trostle farmstead was littered with cannonballs, canteens, guns and bayonets, but also with the bodies of 70 dead soldiers and more than 100 dead horses. In 1899, this farm sold for $4,500 to become part of the newly formed Gettysburg National Military Park.
Elsewhere, 17 members from two families lived in the farmhouse of the 230-acre George Rose farm during one of America's bloodiest battles, in their 19-acre wheatfield. The fiercest fighting there took place between 4 and 7 p.m. on July 2, but resulted in 7,000 casualties. An estimated 1,000 dead were buried around the property. Although the farm sustained heavy damage and the owners filed a claim for $4,500, they received no reimbursement and were forced to sell the farm after the war.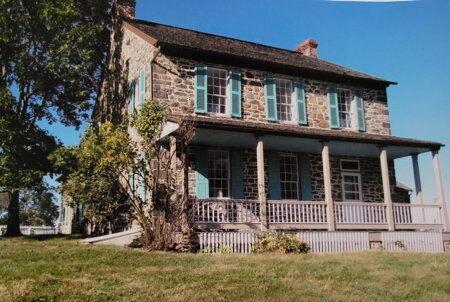 Farmers Take On the Cost of War
Abraham Bryan and James Warfield were both free African-Americans who owned small farms near Gettysburg.
The Bryans' 12-acre property became the headquarters for Union Gen. Alexander Hayes. Over 150 bullet holes riddled Bryan's barn, with 90% of his crops and orchard destroyed.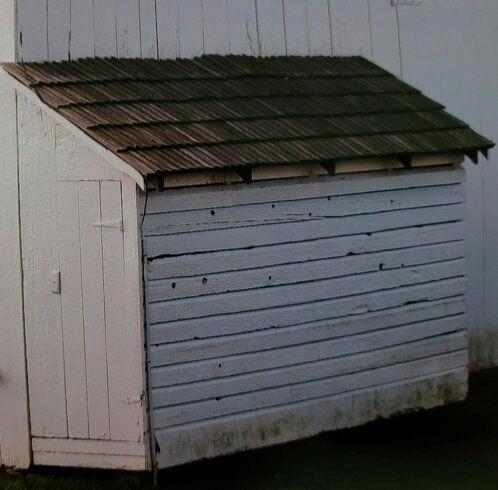 Warfield was among Adams County's top three blacksmiths. His 14-acre property became the headquarters for Confederate Gen. Longstreet. Fourteen Confederates were buried in the Warfield garden. Fences were destroyed and all buildings damaged. Also lost were all his smithy equipment and 60 bushels of wheat and corn, worth $500. No buyer was found for the property after the war; it was eventually sold to the Gettysburg National Military Park.
James Leister's 35-acre farm, used as headquarters for Major-Gen. George Meade, Commander of the Army of the Potomac, took seven artillery shell hits. The fighting left 17 dead horses, contaminating the farm's spring-fed well. There were also 1,200 burned fence rails and two tons of stolen hay. Lydia Leister salvaged bones from the horses and ground them into 750 pounds of fertilizer, which sold for 50 cents per pound.
Union Gen. Winfield Hancock's headquarters was Jacob Hummelbaugh's 15-acre farm, where its barn served as a hospital for about 100 soldiers. The barn caught on fire and not all the patients inside could be rescued; 25 soldiers were buried around the house, including 15 Confederates.
Twelve hundred wounded troops were treated on the 178-acre Rev. Michael Bushman farm, headquarters for the Union's 12th Corps. Fifty-two Union soldiers and 31 Confederates were buried there. This farmhouse is now a vacation rental available through the National Park Service.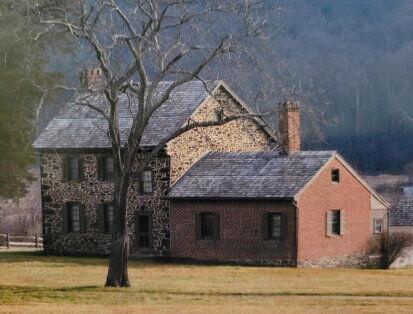 The 40-acre Peter Fry farm sustained $1,250 in damages during the battle. After the war, it was purchased by an African-American named Basil Biggs, who had played an active role in the Underground Railroad. A butcher by trade, Biggs was paid $1.25 each to exhume the bodies of slain Union soldiers and relocate them to the Gettysburg National Cemetery.
In July 1868, state funds were finally appropriated to compensate for damages caused during the Battle of Gettysburg. Area residents and farmers submitted over 872 claims totaling $552,038, but only $25,000 was awarded, to be divided between all claimants. Not surprisingly, many of the battlefield farmers had to sell their properties due to their uncompensated losses for damaged fields, equipment, homes and barns.