GEORGETOWN, Del. — It's a uniquely Delaware tradition, perhaps like no other.
Every two years, people gather two days after the election in the county seat of Sussex County, Delaware. They come to this usually sleepy town for something called Return Day, named for a distant past when people traveled to the county seat to hear the election results.
Long before cellphones and 24-hour news cycles, people came to Georgetown to hear the town crier announce the voting results, to watch a parade through town with the candidates, and to symbolically "bury the hatchet" in a wooden box filled with sand from Lewes Beach.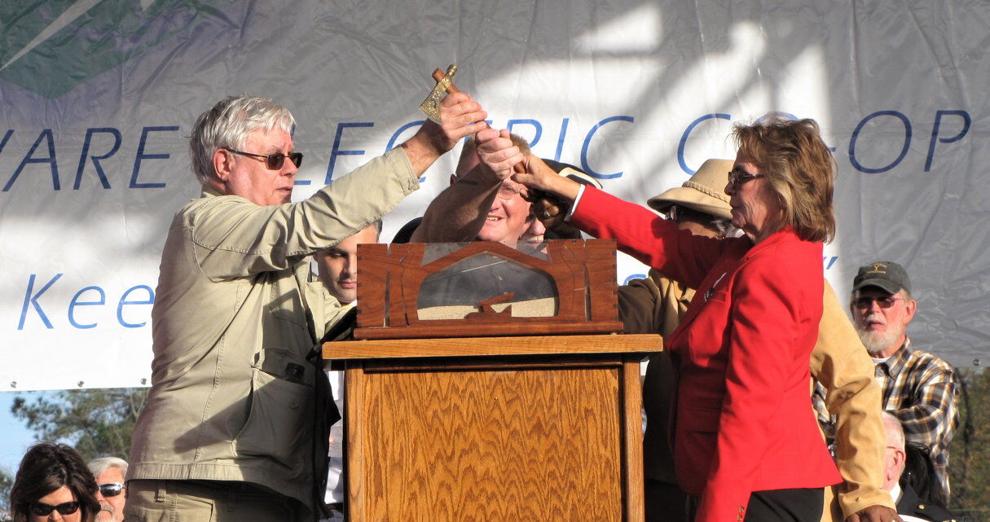 The results are, of course, known instantly now, but the tradition has remained.
No one knows exactly how old the tradition is, but it could date back as far as 1792, according to the Return Day Committee website.
This year, a large crowd gathered in Georgetown on Thursday, Nov. 10, for the festivities. There is music, food and vendors. Local mayors compete in a hatchet toss to see who has the best aim. An ox is roasted over a fire and free slabs of beef are handed out on white bread for anyone to enjoy.
The parade travels through town and around the Georgetown Circle, which is the town square surrounded by the county courthouse, the Family Court Building, the county offices and a handful of other businesses, many of them historic.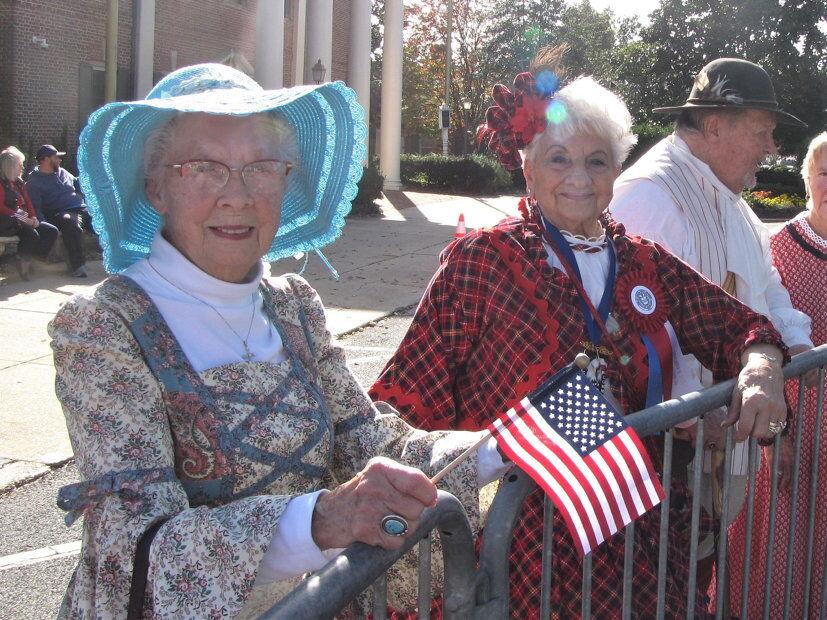 Flags and festive bunting are everywhere, and the parade is straight out of small-town Americana with fire engines, antique cars, marching bands, floats and beauty queens. The Daughters of the American Revolution had a float and so did the National Guard. The grand marshal this year was a 54-year member of the Seaford Volunteer Fire Department named Kenneth Tull Sr.
Return Day is also a pretty good excuse for a party, and the food and beverages can flow rather liberally. The following quote is from an 1860 edition of the New York Tribune.
"The carnival obtains a degree of importance in Catholic countries, and festivals, anniversaries and gala-days ... are celebrated in nearly all regions with distinctive features, to give character to the display in each locality; but none of these commemorative occasions, probably, are more eminently marked with a peculiar cast than is 'Return Day' in old Sussex. ... Known only here, it has become an institution of the county, and is inseparably connected with its history; it is essentially the big day. ... At early morn of the day on which Georgetown is to become the Mecca of citizens from every section of the country, persons begin to invade the town."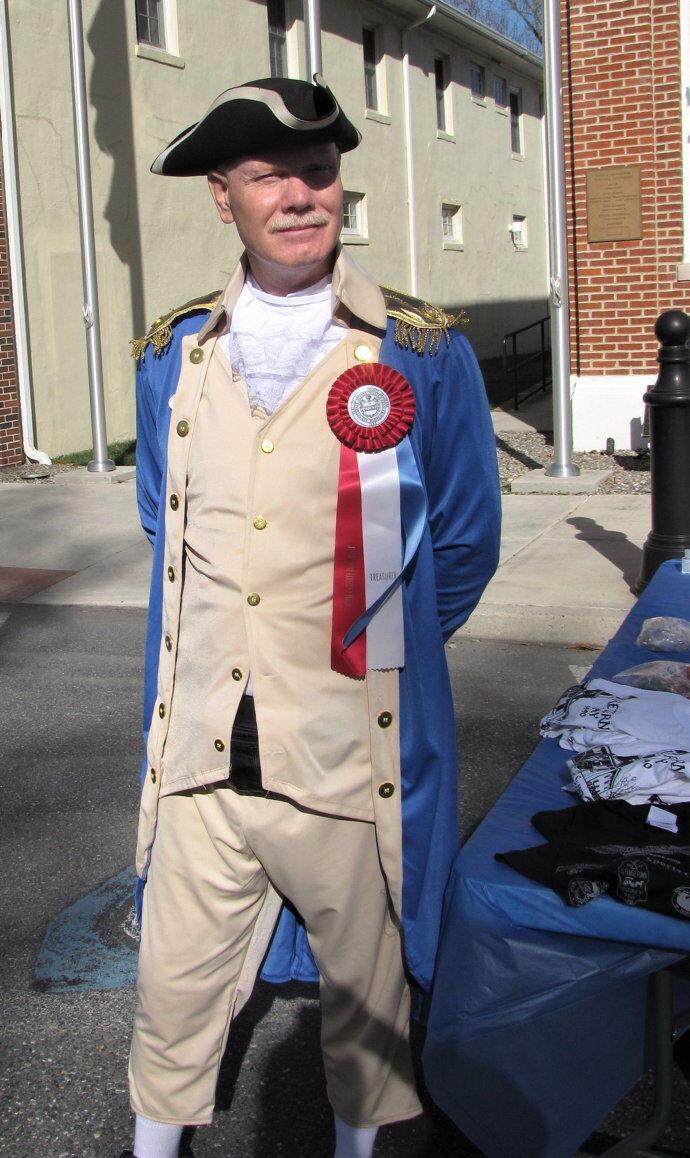 Return Day was canceled in 1942 because of World War II and in 2020 because of the COVID-19 pandemic. It returned this year after a four-year absence, although attendance seemed to be down.
"After all, this year's celebration is a return to the familiar. A return to a centuries-old tradition. A return to normalcy," said Sussex County administrator Todd Lawson. "In this era of deep divide and unsettling uncertainties, Return Day shows the nation that, in spite of all our differences, we are more than party affiliations and ideologies. We, the people, are one nation."
"Welcome to Georgetown, 16 miles from anywhere, especially today," said Mayor William West at the event.
This year was, however, marked by disagreement over some symbols at a local museum. Traditionally, both the winning and losing candidates ride in antique carriages supplied by the Nutter Marvel Museum in Georgetown. That sprawling museum complex includes a marker and Confederate flag, which prompted the Democratic Party to urge candidates not to ride in carriages from the museum.
While that prompted headlines, there was little evidence of any controversy at Thursday's event. In recent years, only a few carriages have been used, with most candidates walking or riding in their own vehicles. Only two or three museum carriages were used in 2018.
That was the case on Thursday with few if any carriages used. Sen. Dave Wilson (R-Ellendale) rode in a carriage, but it included a prominent sign that said it was privately owned and maintained.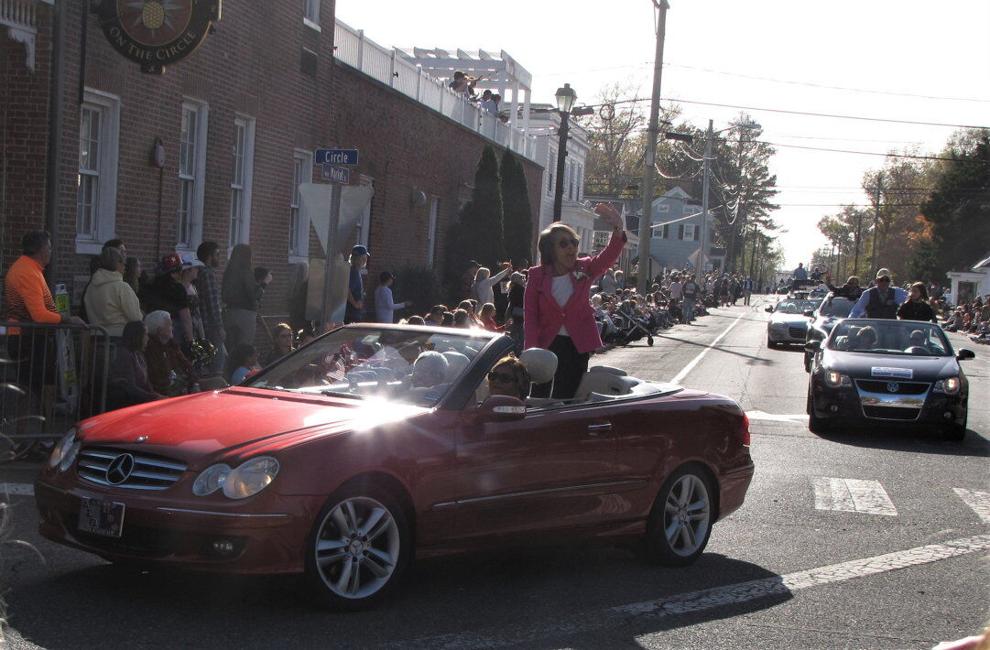 A very small group of National Association for the Advancement of Colored People members gathered in the Georgetown Circle to protest. Fleur McKendell carried a sign that read "the Confederate flag stands for racism and hatred."
West said the controversy did not reflect the town and called for "all races to come together."
"Let's live free and do things right in God's name," West said.
Things took a decidedly different turn at Return Day in 2008, when Delaware's native son, Joe Biden, attended as the newly elected vice president. The somewhat sleepy town suddenly included rooftop snipers and Secret Service metal detectors screening visitors.
Town crier Kirk Lawson read the election results from Sussex County on Thursday and drew laughter when he quipped, "Why only the Sussex County returns? Because down here, that's all that counts."
An account from 1878 in the Easton, Maryland, Gazette reads: "it is just possible that Paris may furnish more splendid opportunities for the satisfaction of the aesthetic tastes, but I doubt if anywhere else there can be found such an opportunity for observing curious types of a peculiar people as at the Sussex County seat on election Return Day. The congregation of people from all parts of the county on such occasions is probably a relic of the English customs, where the supporters and constituents of the Parliamentarian candidates assemble at the county seat to learn the result of the contest. It was, and is, I believe the custom of these times for the member elect to entertain the people with feasts and music."