This article was originally published March 11, 2022. 
Americans will be "springing ahead" this weekend, setting their clocks forward and losing an hour of sleep, as the country transitions to daylight saving time early Sunday morning.
The practice, instituted more than 100 years ago to save energy during World War I, shifts daylight hours for 34 weeks, or 65% of the year, until the clocks "fall back" on Nov. 6.
Its continued use in 48 U.S. states is debated every year. (Hawaii and Arizona don't observe daylight saving time.)
Kyle Elliott, director of the Weather Information Center at Millersville University, said daylight saving time is just a calendar marker associated with the start of warm weather.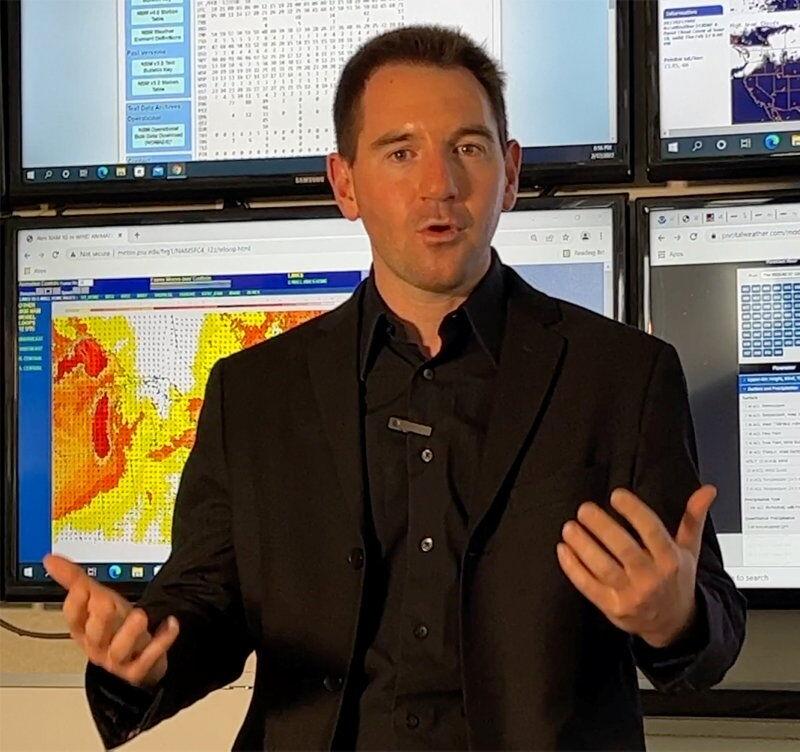 "Here in southeast Pennsylvania, the date of the first frost in the fall and the last frost in the spring, or the yearly snowfall totals and the start of the severe weather season, can be more important and useful to many of us," he said.
Farmers who didn't like transporting their goods to market in the dark opposed the adoption of daylight saving time in 1919, even though commerce organizations promoted it as helpful to farmers.
"Remember, DST doesn't change how many daylight hours we enjoy. It just shifts them each day," Elliott said. "The amount of light we receive increases until the summer solstice June 21, at which point the amount of light we get in the Northern Hemisphere gradually grows shorter until the winter equinox Dec. 21.
"Really, what's important for farmers and all of us as we transition from winter to spring during March is that our average daily temperature goes up one degree about every three days, which moves us squarely into spring and the start of the serious planting season."
The clock isn't the only thing that has been changing over the past century. First and final freeze dates have adjusted considerably. In 1920, the first freeze in southeast Pennsylvania was the first week in October.
"Today, on average, we don't get that first freeze here until the last week in October," Elliott said. "Our last spring frost in 1920 was the end of April, while in 2021 it has moved to the first 10 days in April."
There are unusual years, like 2020, when some parts of Lancaster County experienced an early May frost that did considerable damage to peach, pear and apple trees.
Farmers pay close attention to local weather, but Elliott said some answers are found thousands of miles away in the water temperature of the Pacific Ocean.
"With El Niño, the waters are warmer and we in the Mid-Atlantic region generally get more snow and colder winter temperatures," he said, "while La Niña means colder waters that actually give our region more temperate winters."
Meteorologists agree that we are currently in the second year of a strong La Niña weather pattern.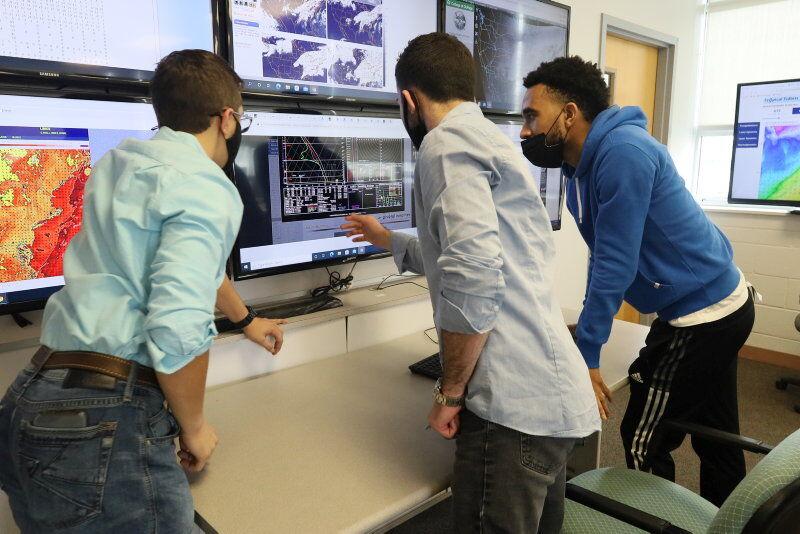 Dairy farmer Mervin Zook, who has a herd of 50 cows on Old Philadelphia Pike in Gordonville, Pennsylvania, isn't a big fan of daylight saving time.
"Cows need to be happy for maximum production, and to do that they need to be on a regular schedule," he said.
Zook said transitioning his milking herd to a new schedule takes time.
"I tell my wife every year, I'd really like to tell the person who got this started that farmers aren't happy with it," he said.
Dairy farmer and livestock judge John Burket, whose family milks 100 Holsteins in East Freedom, Pennsylvania, has a different perspective.
"DST generally is not a big thing with dairy farmers, as cows are very adaptable," he said.
Burket adjusts his herd's milking schedule in 15-minute increments over a few days.
The biggest change in meteorology over the past several decades, according to Elliott, has been an increase in forecast accuracy due to advances in numerical modeling.
Is daylight saving time still necessary?
March 12, 2022
You voted:
With weather and temperature changes tied in many ways to climate change, Elliott said, "Numerical modeling has improved the accuracy of weather forecasting dramatically such that today's forecasts are dependable five to seven days in the future, which not only helps farmers in their planning but has made huge differences in scheduling of outdoor activities from weddings to picnics and athletic events.
"Numerical models not only help us predict the expected weather more accurately, but also extreme events, such as rainfalls in excess of 2 inches in a 24-hour period that can cause damage to crops and flooding."
In Lancaster County, nine of the top 18 historic crests recorded on the Conestoga River have occurred since 1999, Elliott said, causing increased flooding events that have a direct effect on farming.
"Add to that," Elliott said, "our average temperatures have been increasing globally since 1990, and 2016 was the warmest year on record since recordkeeping began in 1880.
"Sixteen of our 17 warmest years have occurred since 2001, with high summer temperatures and excessive rainfall having a major effect on our farm community."