HARRISBURG, Pa. — Diane Kreider spent her Pennsylvania Farm Show at the Pennsylvania Alpaca Owners and Breeders Association booth, spinning yarn out of wool from her alpacas. Seventeen years ago, that time probably would have been spent on a stage or hauling props in the wings.
With a degree in teaching and a job as a substitute that she didn't love, Kreider found an ad in a newspaper for Sight & Sound Theatres. She had danced since she was young and was a part of stage productions in high school, so she decided to audition, which led to her first career.
While working for Sight & Sound in Lancaster County, she sang, danced and acted in "Hold the Lamb," "Eternal Flame," "Noah," "Joys of Christmas" and "Miracles of Christmas" to name a few. She was also assistant director for "Colors of Praise" and later became a prop mistress.
"The theater was just something that I always was interested in. It's very community-oriented. I made lots of friends," Kreider said.
The Christian theater company's mission added to the joy.
"I love the work that they did. It was probably my most favorite job ever."
But she started to distance herself from the demands of theater when she and her husband were planning to have children. She was going to appointments that were difficult to fit into her work schedule.
Then, after they adopted two children, 9/11 happened.
"I wanted more of that quiet, more secure life for my girls," Kreider said. "I really like the idea of my children having the farm life experience of taking care of animals and that responsibility, and just the freedom that comes from having land."
Kreider said she's been connected to agriculture her entire life, being from a family with roots in the Amish community and spending lots of time with Plain Sect farmers.
When she decided to make her transition to farming, alpacas were the gateway. She had seen them at fairs and at the Pennsylvania Farm Show, and she knew how to knit and crochet.
With a few books, trial and error, and help from friends, she learned how to spin her wool into yarn. Now, she sells everything from roving wool — for other people to spin or for textile art projects — to yarn to finished products.
Today, her Lancaster County farm, Nine Patch Farm, has four alpacas, three heifers, goats, chickens, a guinea and a horse. In addition to raising the alpacas for wool, she milks her goats and produces eggs. And this year was her first for raising meat birds.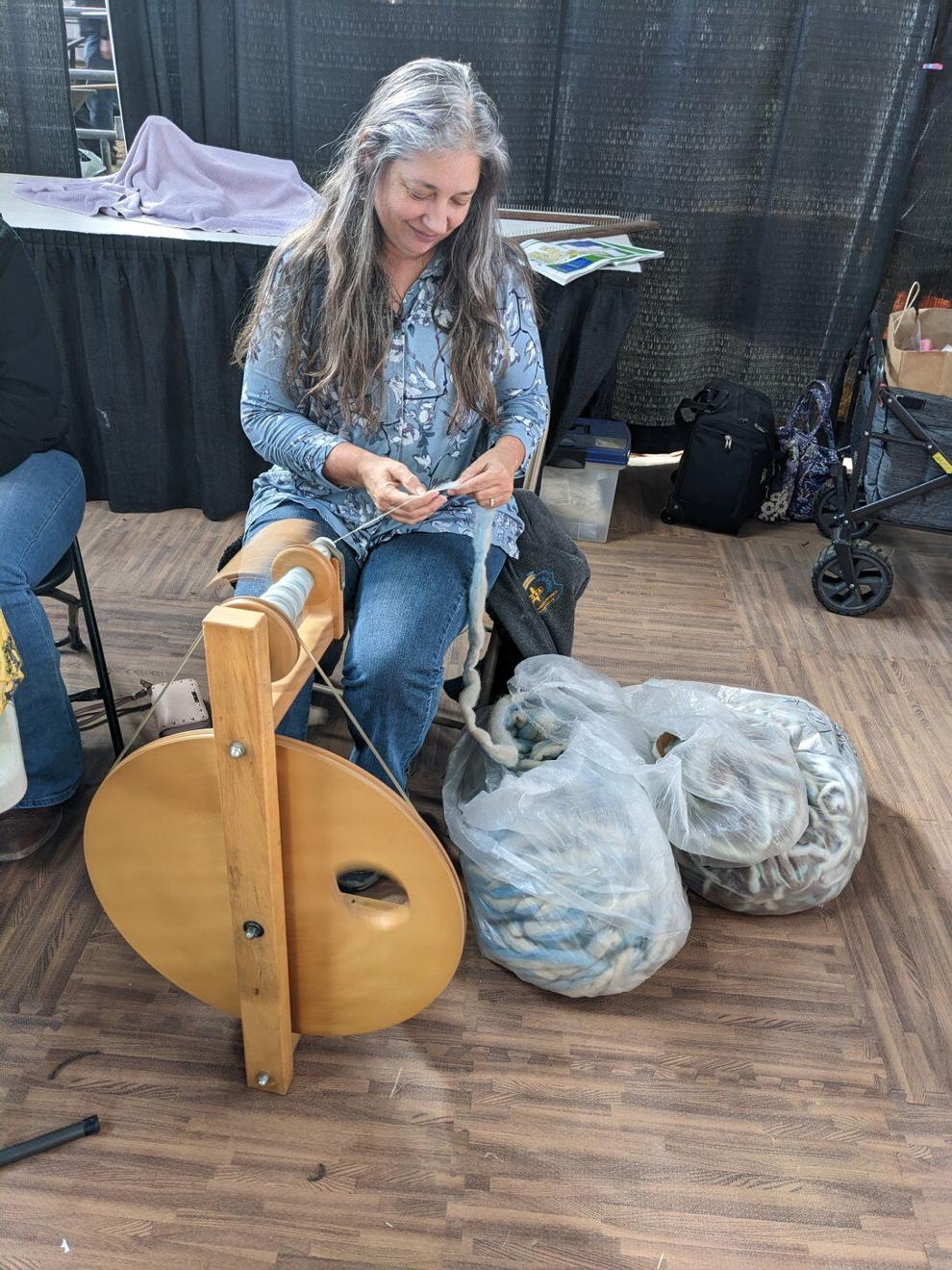 Most of the farm is meant to provide for her family and some neighbors. She uses the goat milk at home, making yogurt, and raises her meat chickens for her family and friends. She used to sell eggs to neighbors and friends until feed cost became too high to validate the effort.
She refers to her heifers as "glorified pets," but the alpacas help fulfill her creative side and bring in a profit for the farm. Kreider also works a part-time job, and her husband has a full-time job off the farm.
She is currently looking into getting an Angora goat for the mohair, which she uses in her needle felting, a skill she picked up from YouTube videos.
Farm expansion plans include implementing electric fences across more acreage and clearing land to expand pastures.
Even though she is no longer on stage, Kreider strives to include creativity and community in her life. She chose her farm name — Nine Patch Farm — in reference to the versatile quilting pattern.
"I wanted the name of my farm to reflect my heritage and the creativity of fiber arts because there's so many things that you can do with it," she said.
While returning to the theater isn't in her foreseeable future because of family obligations, Kreider does make costumes for Dayspring Christian Academy's stage productions.
Her products are for sale at various fiber festivals. Find more information on the farm's Facebook page.