HARRISBURG, PA. — The Ag Mechanics competition at the Pennsylvania Farm Show offers a chance for FFA students across the commonwealth to learn new skills, build confidence, and win prize money for their chapters.
This year's task was to design and build a log splitter.
Four FFA chapters took up the challenge: Danville, Lebanon County CTC, Octorara and Berlin Brothersvalley.
The rules were straightforward. The splitters must be powered by an onboard internal combustion engine, must have a maximum split of 30 inches, and cannot exceed 10 feet in length and 7 feet width.
The teams were also required to keep detailed records, produce a video documenting their project, and give a presentation at the Farm Show.
Today was the day.
In the morning, the four chapters presented their projects to a panel of judges and a live audience from the Lancaster Farming Stage in the Giant Arena at the Farm Show Complex.
In the afternoon, the winners were announced and the teams were celebrated on stage with comically over-sized winner's checks, commemorative plaques and — most importantly for the teams — normal-sized checks of real money that the teams will invest in future projects.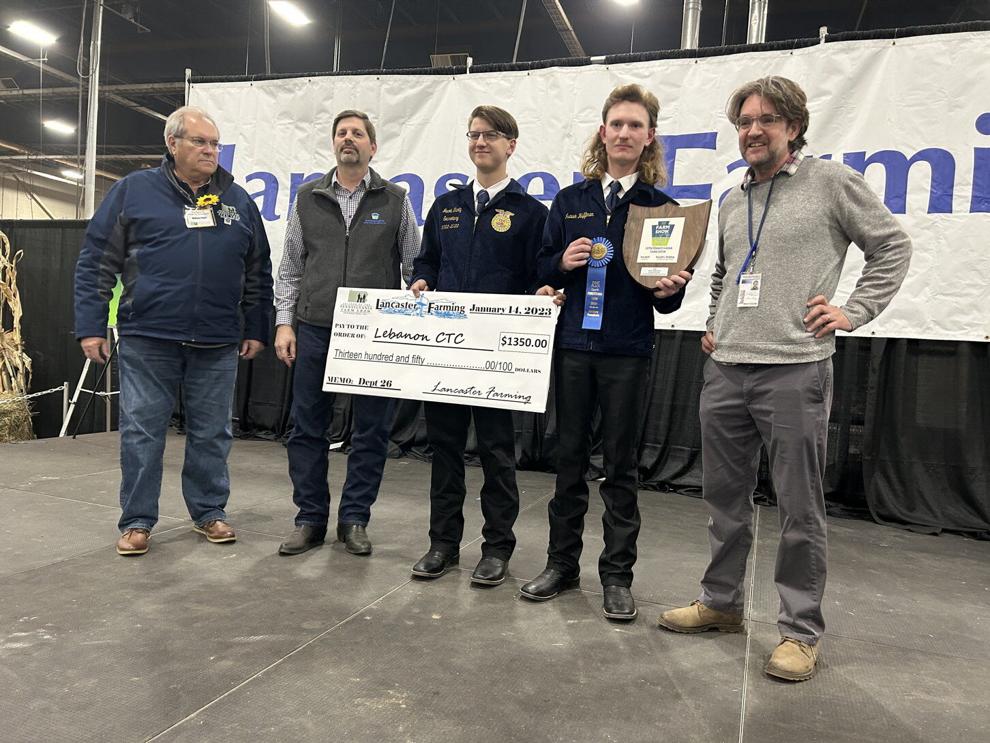 Danville FFA won big with top marks for Accuracy of Build, Best Record Book, and Best of Show. Lebanon Valley won for Most Creative and Best Video. Octorara won the Readers Choice Award for their video. All the log splitter videos can be viewed here. All four teams received award money.
Carey Kalupson, a retired ag mechanics teacher from Solanco High School and one of the judges, said, "The FFA program is historically famous for building life skills, public speaking skills, and work ethic."
The log splitter project exemplifies a foundational principle of FFA: "Learning to do and doing to learning," he said.
The students shared their experiences of the projects during their presentations, talking about what they learned and what challenges they faced.
"How they overcame those challenges was really interesting to hear," said Dr. Arba Henry, retired ag teacher from Solanco High School and a judge on today's panel.
Lebanon County CTC turned their challenges into opportunities for originality. They used an old metal gas can for the hydraulic reservoir and wheels from a '40's Jeep for the trailer.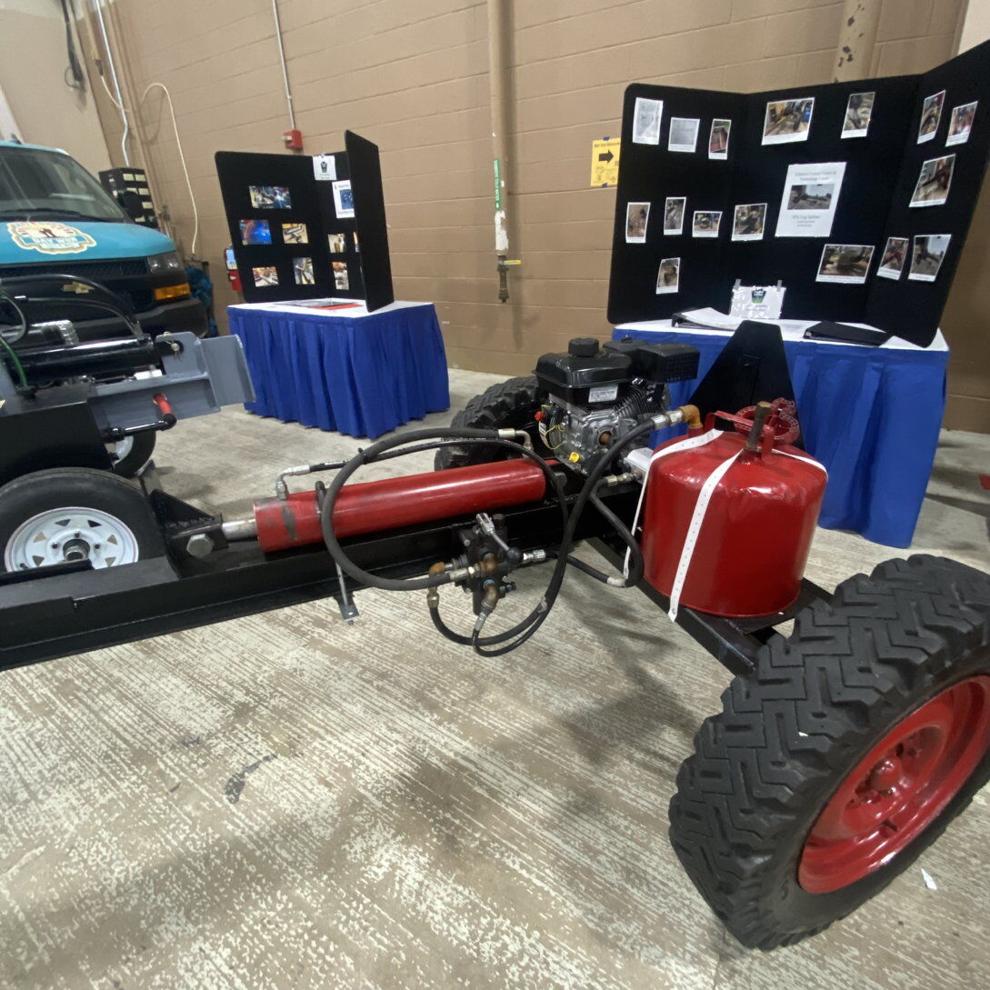 In previous years, the Farm Show Ag Mechanics project was to rebuild an antique tractor, but Billy Miller, a junior at Octorara High School and lead welder on Octorara's log splitter, said, "The log splitter was fun to make and we learned a lot."
Carole Faye, Pennsylvania SAE specialist and a retired ag teacher who is involved with many FFA events at the Farm Show, said the antique tractor competition will be returning next year.
"Some of the schools have already told me that they have tractors planned for next year, which is very exciting," she said.