Take a break from farm work to kick tires, watch demos and maybe bump into some farming friends, all at Empire Farm Days. Here's what to expect this year at the agricultural trade show.
Bruce Button, sales manager at Lee Newspapers Inc., which operates the show, said that an electric skid steer by FirstGreen Industries will appear for the first time at the event.
"It will also participate in our skid steer rodeo," Button added. "The skid steer rodeo was a big hit last year. We had a lot of participation and people watching. It helps people try out various manufacturers and it's a fun event with trophies and cash awards."
Gus the Brahman, a saddle-broken American Brahman steer, will appear at the show. Owned by Dan and Charlene Welsh of Palmerton, Pennsylvania, the steer promotes the Brahman breed. Guests may sit on the saddle for a photo for a small fee.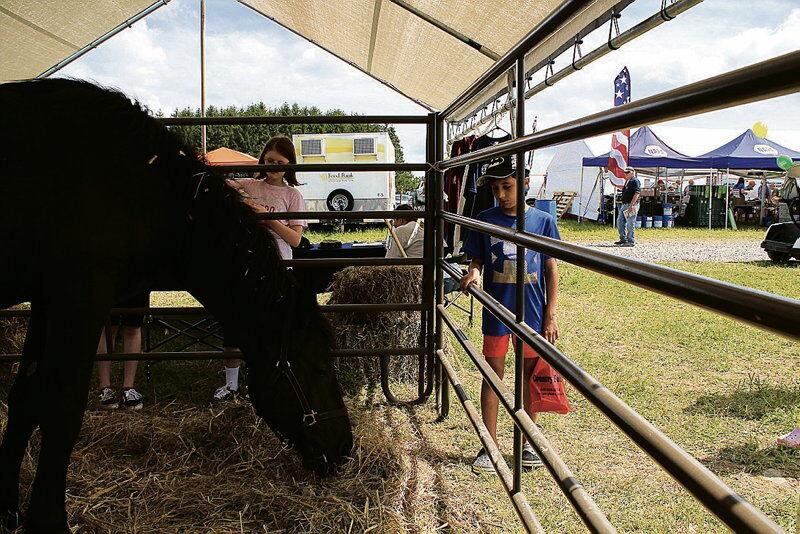 Ducted Wind Products will make its first appearance, displaying its small turbine equipment. Hummerbee, which manufactures compact articulated loaders, is another newbie.
More than 350 vendors and exhibitors will display and demonstrate their wares.
On Tuesday, from 1-3 p.m., participate or cheer on the farmer athletes joining in the Farmer Olympics, featuring a bale toss, egg toss, bale hurdles, tire flip and sledgehammer toss. The event will include divisions for different ages, and men and women.
A few elements of years past will not be included, such as the numerous seminars and some of the vendors once integral to the event.
"A lot of exhibitors are struggling with the availability of help and inventory," Button said.
Some have shifted to webinars to convey information to farmers. Despite this, Button said, "This group of attendees really like to see things face to face. It's great to see the trade shows come back, but for the education, many still feel comfortable with the remote sessions."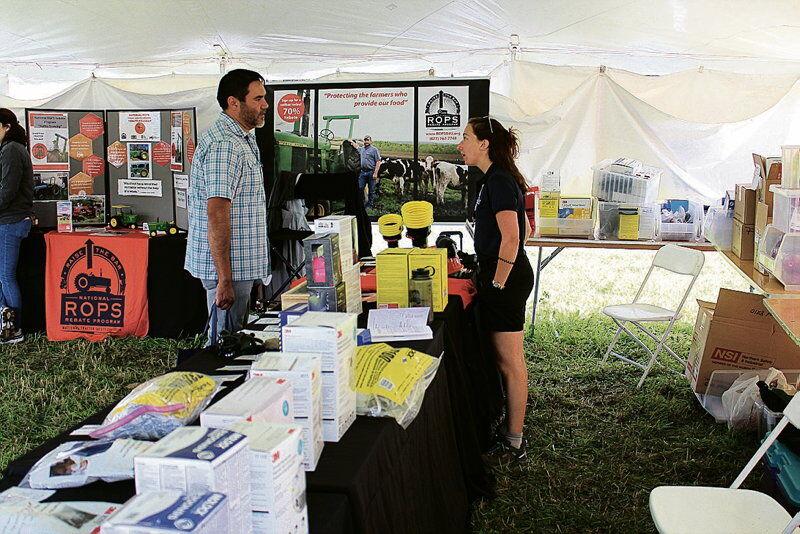 Empire Farm Days management has worked to address infrastructure challenges encountered last year, when the show moved to a site in Pompey from Rodman Lott and Sons Farms in Seneca Falls, which had hosted the event for 34 years. Empire Farm Days was canceled in 2020 because of the COVID-19 pandemic.
Some of the issues last year included food vendors running out of food at lunchtime, a soggy display field, few places to sit and the considerable hill on the property.
Button said that this year, all the food vendors will be at the top of the hill with an "express lane" for grab-and-go meals, chicken barbecue and sides, and food trucks with other items. The Heritage Hill Brewhouse is also at the top of the hill.
The show ground's roads have been packed down since last year, and tiling has helped reduce wet spots. Large golf carts will offer shuttles to help attendees get around.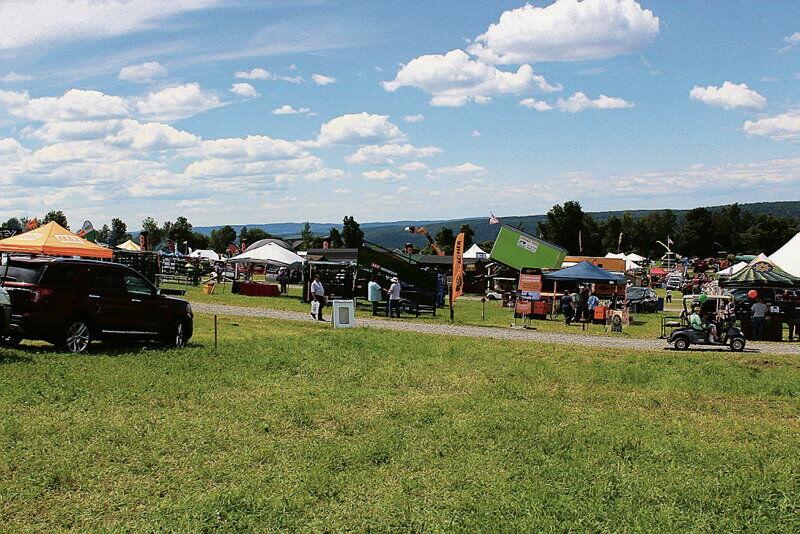 The site will feature a public address system to announce news and play the national anthem to start each day. Button also said additional benches and water stations will also be available.
Empire Farm Days runs Aug. 2-4 at Palladino Farms in Pompey.