Many of Pennsylvania's rural counties are short on health care services.
These communities, surrounded by mountains or farm fields, are often older and poorer than the state average, and residents may travel long distances for care.
About 40% of Pennsylvania's counties have no pediatric dentist and don't even border a county with those services.
And 12 of Pennsylvania's 42 rural hospitals are at risk of closure, according to the Center for Healthcare Quality & Payment Reform.
Doctors offered ideas for improving health care in these remote areas during a meeting of the Pennsylvania House Agriculture and Rural Affairs Committee on May 18 in Pittsburgh.
Increase incentives.
Recent medical school graduates value loan forgiveness for working in underserved areas. After all, dental school graduates start their careers with a minimum debt of $350,000.
But other states offer higher loan repayment rates than Pennsylvania does. That's a major reason less than a quarter of Pennsylvania dental students stay in the state to practice, said Dr. James Mancini, a dentist at Meadville Medical Center.
"Incentives to keep Pennsylvania kids in Pennsylvania? I don't think that's a hard left," said Dr. Jeff Cohen, chief physician executive for community health and innovation at Allegheny Health Network.
Encouraging Pennsylvania medical schools to recruit in-state students could also help retain graduates.
"How am I going to convince a kid from Houston, Texas, what a really nice place Meadville, Pennsylvania, is?" Mancini said. "That's a hard sell because they've never seen it."
The state could also develop tax credits or grants for doctors and nurses to serve as preceptors. Those are the medical professionals who supervise students' clinical training, said Dr. Beth Piccione, president of UPMC's Horizon and Jameson hospitals in Mercer and Lawrence counties.
Medical professionals are under pressure to see many patients in one day, and taking a trainee in tow adds to a provider's time.
"We know that so many of them love teaching. There's just so many barriers to it," said Dr. Lynne Williams, executive director of the Southwest Pennsylvania Area Health Education Center.
Bolster Medicaid.
In Pennsylvania, the Medicaid reimbursement to dentists has not increased in at least 20 years. That has left public health dentists struggling to compete for dentists and hygienists with more lucrative private practices, Mancini said.
Only 17% of Pennsylvania dentists accept government safety-net medical plans, and that number is lower in rural areas, he said.
In addition, Medicaid dental coverage was reduced in 2011. The program no longer covers root canals or crowns for adults, Mancini said.
Upgrading the program could expand care availability.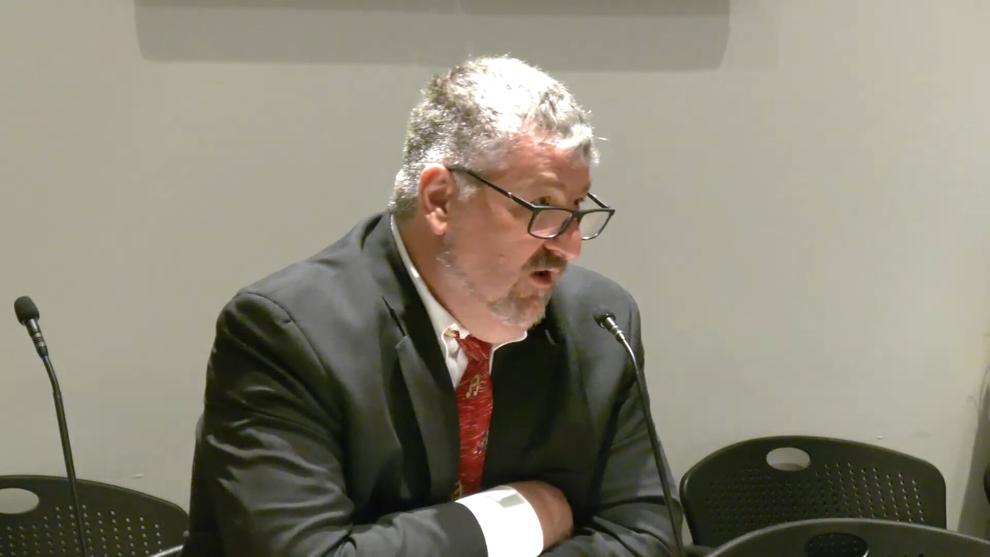 Expand the use of community health workers.
Community health workers help people access care.
According to the Pennsylvania Area Health Education Center, they help people schedule appointments, coordinate care, make sure people take their medications, translate a doctor's advice into the patient's language, and sometimes make home visits.
"My patients have needs that are far outside my ability to meet as I move from exam room to exam room every 15 minutes," Williams said.
Community health workers improve patients' health outcomes, and they reduce hospitalizations and emergency care use.
As a result, Medicaid receives a $2.47 return on investment for every $1 spent on patients supported by community health workers, she said.
Pennsylvania created a voluntary certification for community health workers in 2020, and these workers are in place in two-thirds of the state's counties.
But almost 60% of community health workers are funded by grants, most of which last three years or less.
Pennsylvania could stabilize this workforce by adding community health workers' services to the state's Medicaid coverage plan. Ten states have already done this, Williams said.
Explore creative solutions for disused hospitals.
Though the reasons aren't clear, poor people generally have worse health outcomes than wealthier people.
So when Allegheny Health Network asked Cohen to find a use for a closed hospital in a poor Pittsburgh suburb, he decided to use the facility to address poverty and its related problems.
"Health care is not just a health care problem. It's a community problem," he said.
AlphaLab Health is a collaboration of philanthropy, government and health care entities. They run a business incubator and children's education programs. The workforce training program has created 300 jobs, mostly entry-level.
In addition to providing health care, Cohen said, the program connects health, food and housing professionals who wouldn't normally talk to each other. And it's helping to restore locals' trust in health care.
If the problems of poverty can be reduced, the cost of health care will go down, he said. That's a win for both patients and hospitals' financial sustainability.
Enhance rural broadband access.
In many rural counties, internet download speeds don't meet minimum standards to be considered broadband.
Poor internet service cuts off increasingly common care options, including telemedicine, patient portals and medical provider apps, Williams said.
Ag committee Chairman Rep. Eddie Day Pashinski, D-Luzerne, said expanding rural broadband is a priority for him.