SPRING CITY, Pa. — The Kolb family had been farming in East Coventry Township, Chester County, for generations. Roy and Alice Kolb moved into the farmhouse on Kolb Road around 1960. They began milking cows and raising a family. In 1975, they opened up a small milk store at their farm to help bring in more revenue to support their seven kids.
Paul Kolb, who does the milk processing now, remembers his dad Roy asking him and his twin brother what they wanted to do after high school. Did they want to stay on the farm?
"Because if we wanted to stay on the farm, he had to try and come up with some other income to support us. So that's what happened. And that's how the store got opened," Paul Kolb said.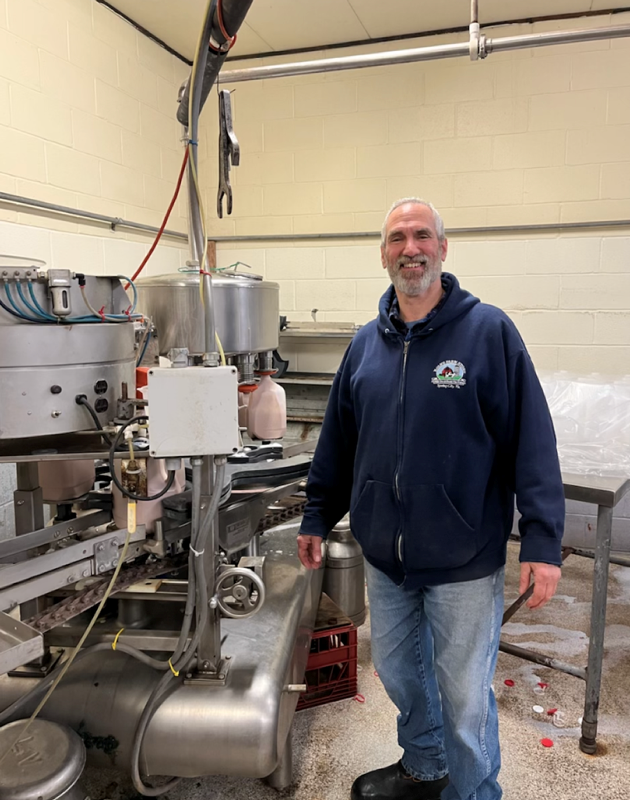 Now, 47 years later, Kolb's Farm Store is still going strong, selling the farm's own milk that is processed and bottled on site.
To get there was not always easy.
Subsequent generations of Kolbs had taken over from Roy and Alice while the surrounding township grew in population and became less rural. More and more of the small dairies that dotted the landscape were turned into housing developments. But not Kolbs. They kept at it.
The farm and store were run by various members of the family over the years, most recently by Leroy and Sally Kolb. Sally ran the store and Leroy ran the farm, but in March of 2020, Leroy died unexpectedly.
The family had been trying to figure out how to transition the operation to the next generation. But the next generation of Kolbs weren't that interested in taking it over.
The family knew it was time to sell the farm.
"We didn't have any option, really. We weren't going to keep on going, and without Leroy, the workload was pretty big, so that moved things up a little bit," Paul Kolb said.
A farm this size in northern Chester County would fetch a hefty chunk of change, if split up and developed, but the Kolbs had different priorities.
"Obviously, developing (the land) was an option, but we decided that we would rather sell it as a working farm," said Paul. "That was our first priority. We knew the neighbors would appreciate it tremendously. And so that was the reason that we sold it as a farm."
But finding the right people was sort of a long shot.
"And fortunately, we were able to find somebody who was interested in keeping farming," Kolb said.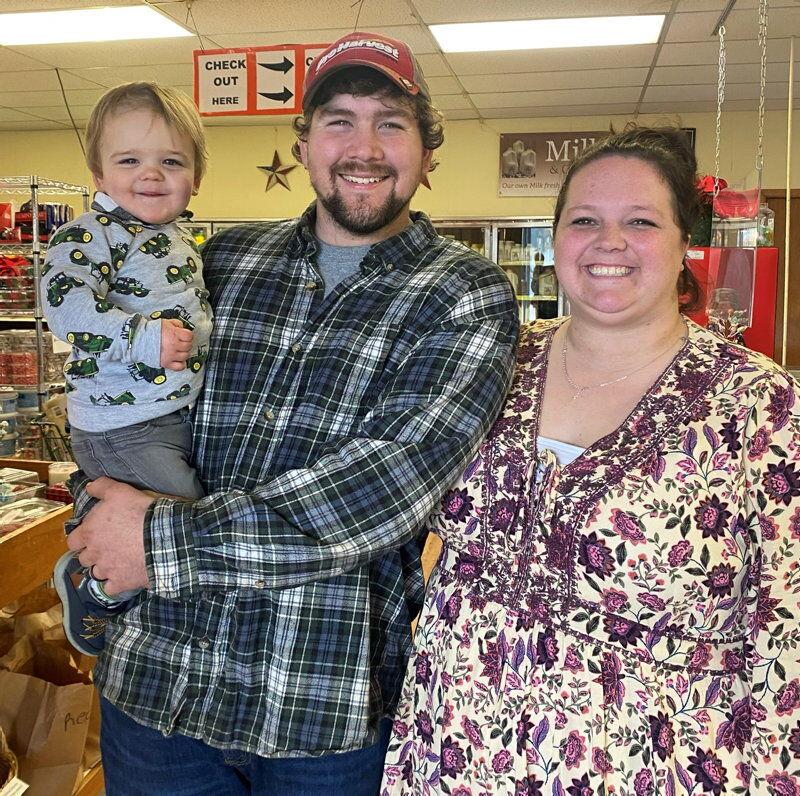 The Long Shot
Bobby and Casi Long were married in 2019. They met as teenagers at the 2014 Kimberton Fair in Phoenixville where they were both showing cows.
Casi was the 2017-2018 Pennsylvania state alternate dairy princess and had been the herdsman at Kurtland Farm in Elverson, near her high school at Twin Valley. She didn't grow up on a farm, but from an early age, she knew her calling was agriculture.
Bobby grew up in nearby North Coventry Township where his family raised beef and grew crops. Farming was in his blood.
As the couple planned their future together, they knew they wanted to farm, but to what degree and in what capacity, they weren't sure.
They had been raising calves and heifers, and both were working at the Kurtland Farm, when their son Cooper was born in 2020.
"We had kind of just decided like, OK, now that we have this family started, we need to decide which route we're going," Casi said. "Are we going to keep doing it the way we're doing it? Are we going to farm on our own? We need to start thinking about what the next five years is going to look like."
As fate would have it, the Kolbs put their farm on the market just as the Longs were formulating a plan.
Bobby had grown up drinking Kolb's milk and always had a hoagie from Kolb's Farm Store in his lunchbox, Casi remembers. But when Bobby said the farm and store were for sale, Casi wasn't convinced.
"I was like, OK, you can't talk about taking on a farm and a store. That's way out of our league," she said.
But a little serendipity goes a long way.
Casi had been working with the Delaware County dairy princess program and in the fall of 2020 she was delivering dairy princess thank you baskets to area farms. Kolb's was one of the farms she visited.
"And that was actually my first time here. ... I just absolutely fell in love with it," Casi said. "There's just a very calming energy about the barn, and I just was like, 'Wow, this just feels right.'"
So the Longs decided to give it a shot.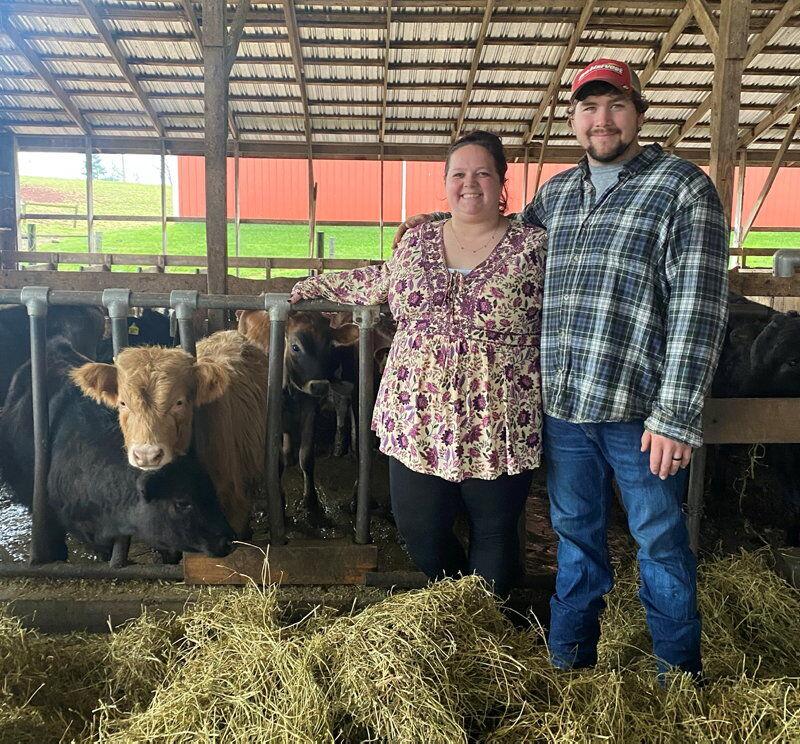 Of course there were other folks interested in the beautiful 43-acre Chester County farm with an established legacy in the community, so the Longs had to get in line and wait to see if they'd get the chance to make their farming dreams come true at Kolb's.
After many sleepless nights, filling out paperwork, meetings with lenders, and going over all the details, it finally worked out.
The couple financed the sale through Mid Penn Bank.
"The Kolbs and the bank and us — we all got to have a conversation and all of our goals aligned. And so that's kind of how that whole partnership kind of blossomed," Casi said.
By June of 2021, the Longs were working with the Kolbs to transition ownership. There was a lot to learn and having members of the Kolb family on hand to show them the ropes was an absolute blessing.
On July 1, 2021, Kolb's Farm Store officially opened under the ownership of Casi and Bobby Long.
A New Chapter
It's a whole lot of pressure, taking on a venture like this. But Bobby and Casi are young and full of positive energy.
Bobby spends most of his time in the barn with the cows and is learning how to process the milk from Paul Kolb, who has stayed on to do the processing.
They are currently milking 45 cows, which is enough to supply the store and various wholesale accounts. Casi said the wholesale accounts are growing, so they will be looking to expand the herd. The barn can hold up to 120 head, so there is room to grow the herd, which currently has a majority of Holsteins.
"Eventually, we would like to switch to primarily a Jersey and Ayrshire herd, with the exception of having some Holsteins in there for milk pounds," Bobby said.
Kolb's produces about 15,000 to 18,000 pounds of milk each week, processed and jugged on site. The store is also famous for its chocolate milk, which the new owners will continue producing.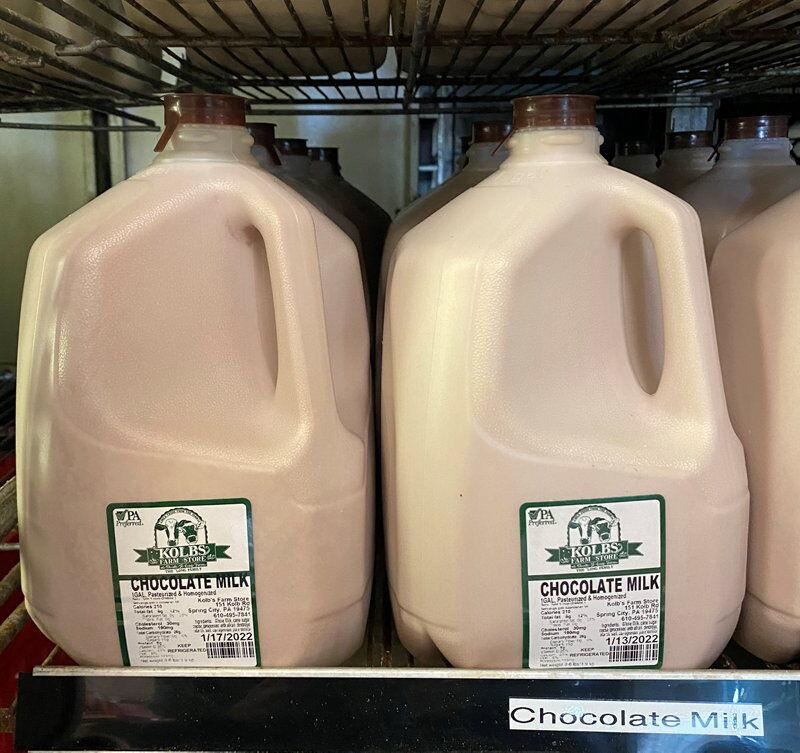 But there have been some noticeable changes around the store, some new faces behind the counter, and a few new products on the shelves.
Casi is putting to good use the dairy promotion skills she acquired in the dairy princess world, including a bigger focus on social media. In the short time that she's been running the store's Facebook page, she said followers have increased by nearly 3,000.
She also has been holding community events at the store — craft fairs, movie nights, local music shows and fundraisers for the local elementary schools — all to bring people to the farm to spread the message of agriculture and let people see where their milk comes from.
Casi, sitting proudly behind the desk in the back room at the farm store, said she's come full circle from her dairy princess days. Then, she was telling people to support local family farms. Now, she is part of a local family farm operation and sees the support.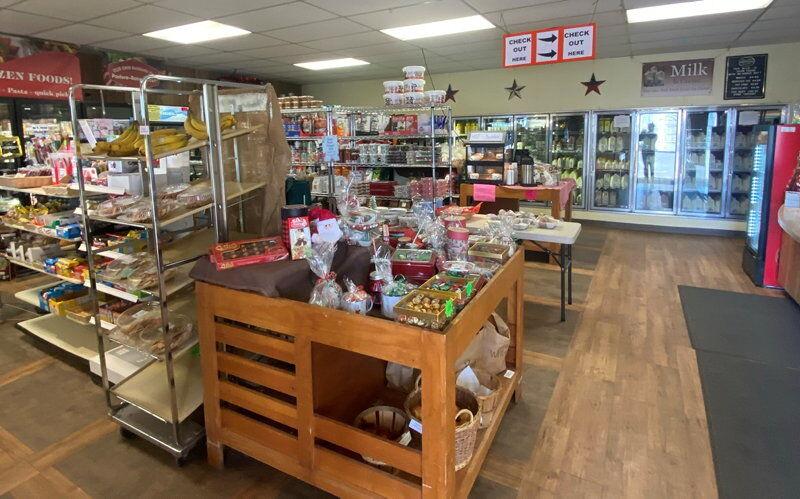 The Longs know there's one thing they simply won't change.
"We're going to keep the Kolb name," Casi said. "It's such a staple in the community. The Kolbs built a legacy and I want to make sure that we keep that legacy going. Even though it's not our family legacy, it's something that I think is important to the community."
Paul Kolb is happy with the new owners and is very glad that his family's farm will continue to be a farm.
"They're young, energetic and they have some good ideas," Kolb said. "And whether they were prepared for this much work, I don't know. But they're sticking at it. They're learning, they're trying new things. And that's great, in my opinion.