MOHNTON, Pa. — Santa gave his reindeer a rest in preparation for their Christmas Eve flight and greeted visitors at Swartz's Roadside Stand with sheep during a Dec. 10 holiday event.
Sheep may not get the publicity reindeer do in helping to deliver gifts, but they play an important role in the telling of the Christmas story through nativity scenes.
"We have been raising sheep and goats for a few years," Dennis Swartz Jr. said. "It was only natural for them to be the stars with Santa at our second holiday 'Santa and His Sheep' event in our pole barn."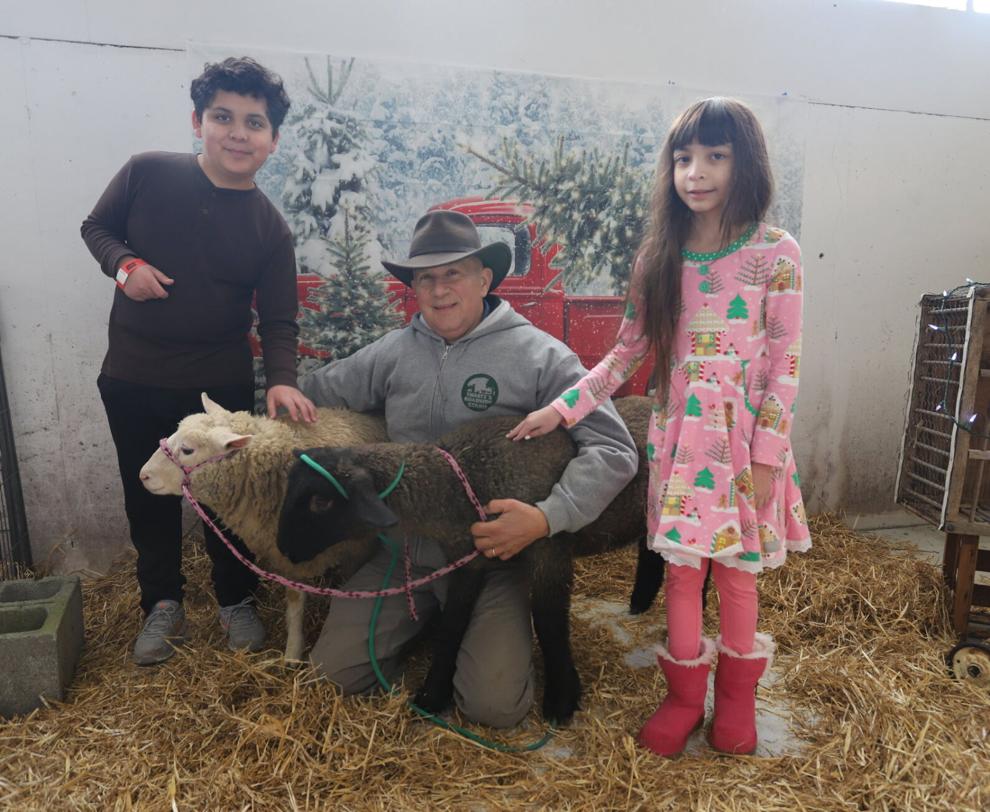 The Christmas craft event featured Santa, his helper Buddy the elf, and several of the farm's sheep and goats.
The Swartz farm is more than 80 years old, started by Dennis Jr.'s great-grandfather, Paul.
"Like many Berks County farms of the mid-20th century," Swartz said, "my great-grandfather grew produce and raised livestock on this 45-acre site."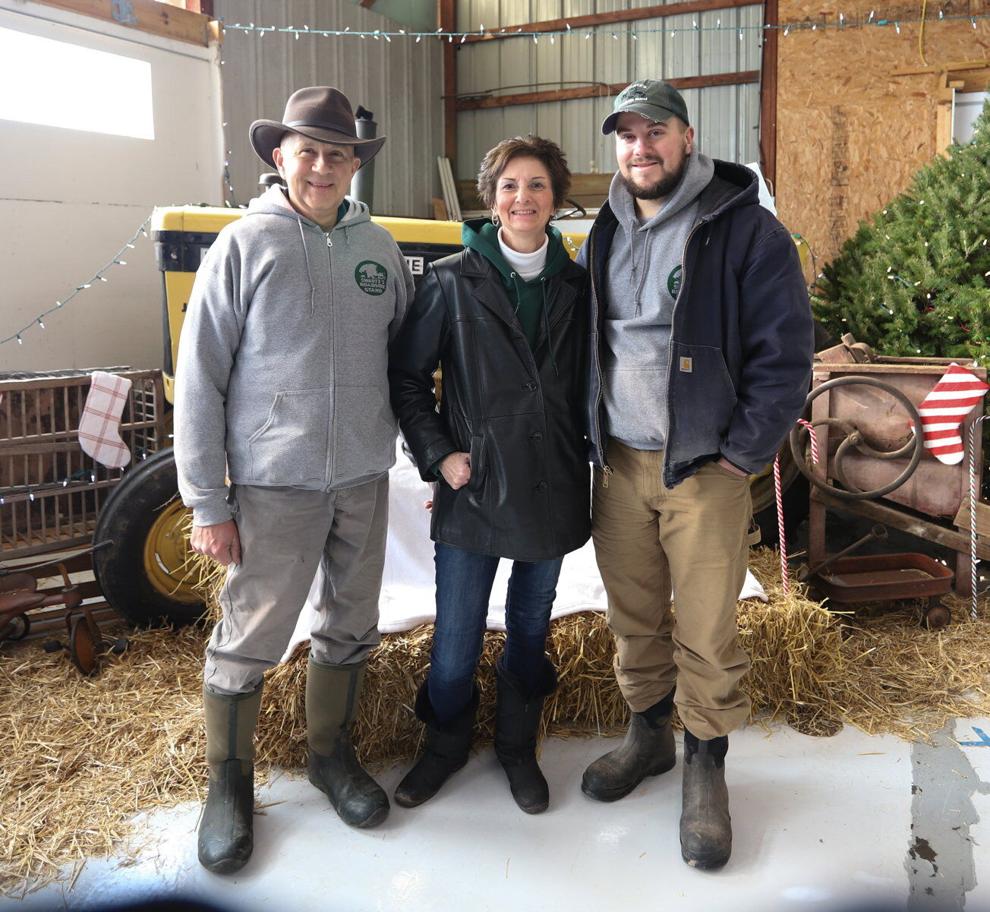 The farm still grows corn, pumpkins and seasonal vegetables and has 200 pasture-raised laying chickens that produce non-GMO brown eggs. The farm also sells eggs from its ducks and geese, and offers pasture-raised non-GMO turkeys for Thanksgiving.
"We added the sheep and goats as pets," Swartz said, "and it led to us trying our hand at agri/ecotourism, including walking with sheep, which originated overseas, and baby goat yoga, which got its start in Oregon."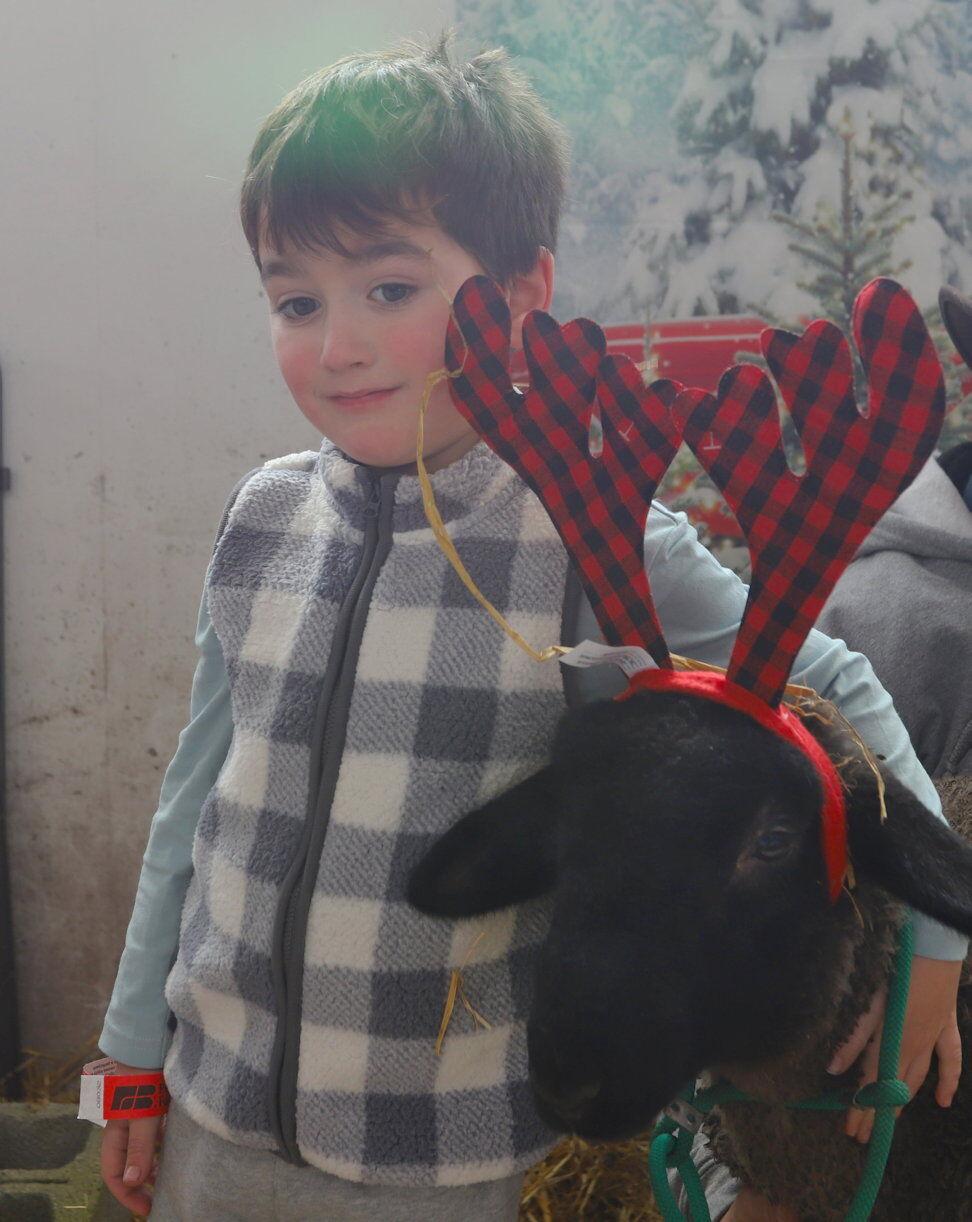 Swartz's wife, Alyssa, raised goats when she was in 4-H and encouraged her husband to add them to the farm. They now have a herd of dozen mature goats that increases to about 20 each summer, just in time for yoga sessions in the pasture.
The farm's eight sheep are the stars of the sheep walking program in which the gentle animals are walked like dogs on a lead through pastures and on tracks around the farm's cornfields.
"It's relaxing," Swartz said.
Learn more about the Swartz's Roadside Stand and its agritainment attractions at swartzroadsidestand.com.