MUNCY, Pa. — As a thing of yesteryear, roller rinks bring back feelings of nostalgia. The adage "what once was old, is new again," certainly applies to roller skating, which has experienced a revival in the 2020s and shows no signs of slowing down.
One unique Muncy roller rink builds on its historic past to attract patrons who want to experience all things vintage and antique, including antique automobiles, while skating and family trout fishing, not necessarily at the same time.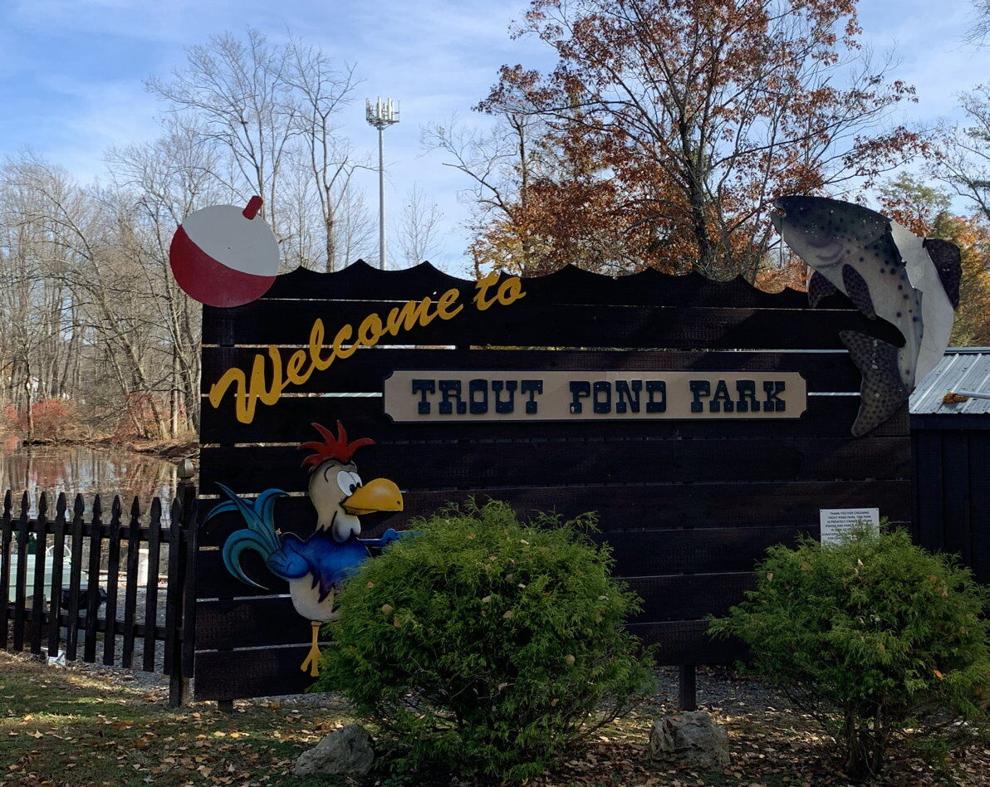 On a recent Saturday night at Trout Pond Park's roller skating rink, more than 250 people gathered to skate the night away under vintage décor, play arcade games and air hockey, and groove to a DJ's tunes. The mood on a Sunday afternoon at Trout Pond Park is much more low-key and an ideal time for children to learn how to skate or for adults to focus on improving their skills with this older form of exercise.
Actually, in addition to the social benefits of roller skating with family and friends, the activity provides a wonderful physical workout as well, burning calories, improving heart health and strengthening muscles in the core and legs.
While there, skaters can participate in old-fashioned games such as the limbo and "the corner game," which is essentially a skating version of musical chairs, on the venue's lovingly restored glistening maple floor that spans 100 feet.
The current owner, Frank Pidcoe, 48, is a 1992 Muncy Area High School graduate who spent much of his childhood roller skating at this rink. A combination of memories, history, and love of roller skating led him to purchase the property in 2010.
"This was my happy place growing up. I spent all of my time here," he said.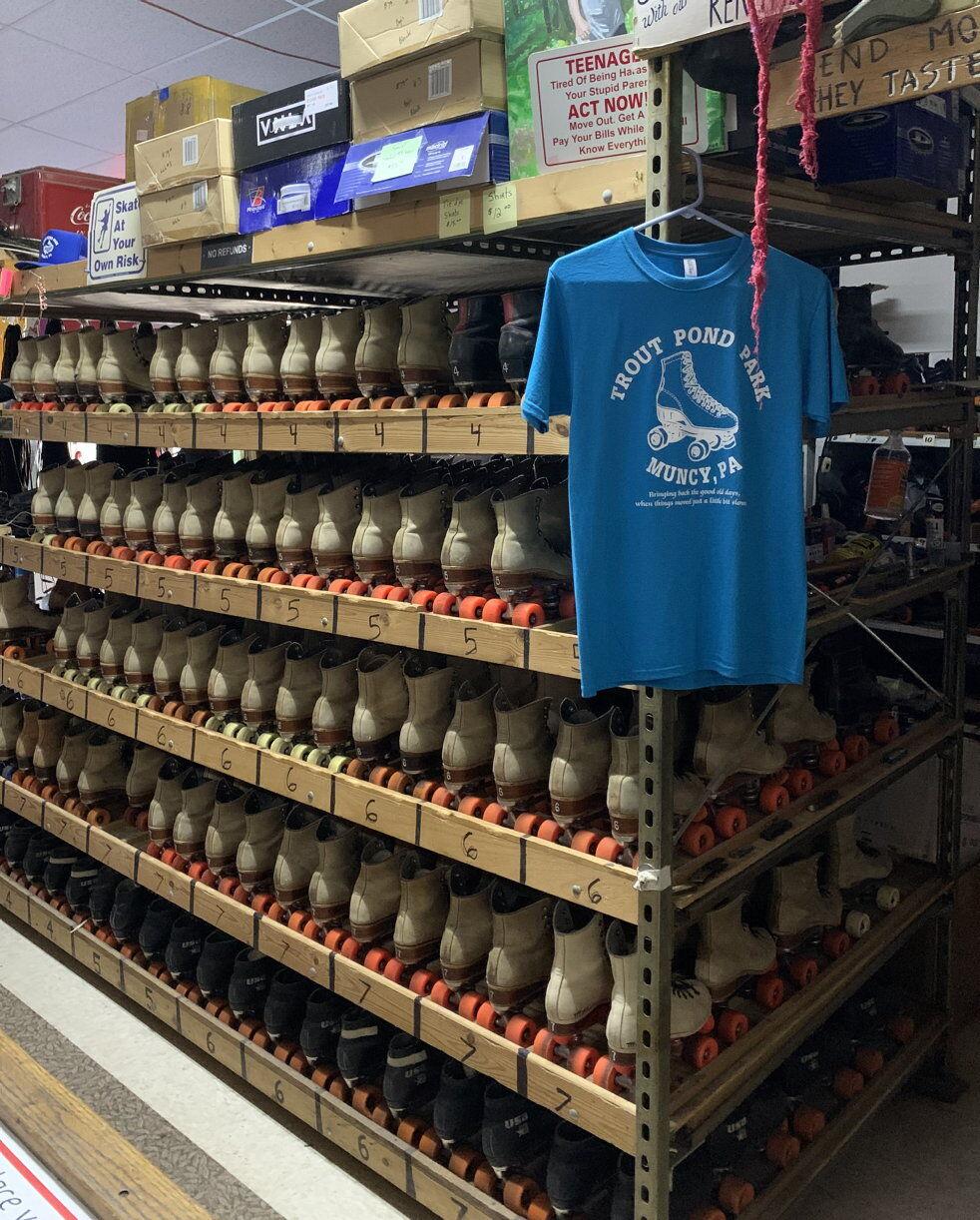 Pidcoe has homed in on this sentimental, vintage aspect in the park's current marketing materials — positioning a unique skating experience that "brings back the good old days ... when things moved a little slower."
After attending Mid-Florida Tech for machining, he landed a job as a mechanical engineer with Disney World in Orlando, Florida, where he ran the animatronics department and rebuilt robots.
But it wasn't a linear journey. And, the venture wasn't always easy, either.
When Trout Pond Park went up for sale in 2006, he couldn't afford it at the time, but he asked his mother, Sheryl Delker, to attend the auction to purchase some of the Park's memorabilia, which included old posters, pictures, canvas paintings and a Coke machine from the 1900s. He had no idea that he would buy the park four years later.
He recalls his mother throwing him a surprise party at the park during his Christmas visit in 2008.
"It was my first Christmas home in 11 years and during this time, I became serious about buying the place," Pidcoe said.
When it came back up for sale in 2010, he couldn't resist. He negotiated a deal with former owners Paul and Agatha Guisewhite and hasn't looked back, despite the many challenges that have come his way — including a tornado-like windstorm in 2011 that downed massive trees onto the site's buildings and pavilions. Then, of course, came the COVID-19 pandemic, when folks stopped going out to public gathering spaces and stayed home, so as not to spread, or catch, the infections.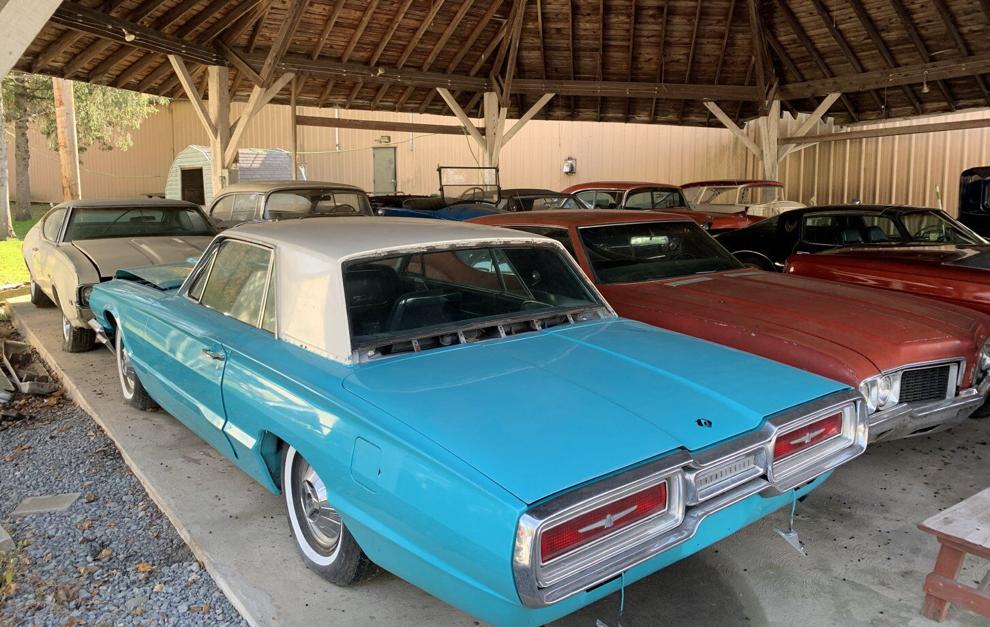 Today, Pidcoe lives on the historic property and spends much of his time maintaining the park and its facilities, including a large group of antique and vintage automobiles.
Pidcoe admits that he was forced to sell 10 cars in his antique car collection of 100 to stay afloat during the pandemic and didn't receive any government assistance.
He takes pride in his cars, the oldest of which is a 1918 Maxwell and the newest in the collection is a 2013 Hot Wheels Camaro; his favorite is a 1957 Chevy. A dozen of the cars are located on-site under what used to be the carousel building for the public to view when they visit the rink.
The complex was originally built as a fish hatchery to raise trout, which is why Pidcoe named it Trout Pond Park. It was an amusement park until 1978 and had a train, merry-go-round, Ferris wheel and a carousel, but the rides were dismantled due to liability and insurance fees.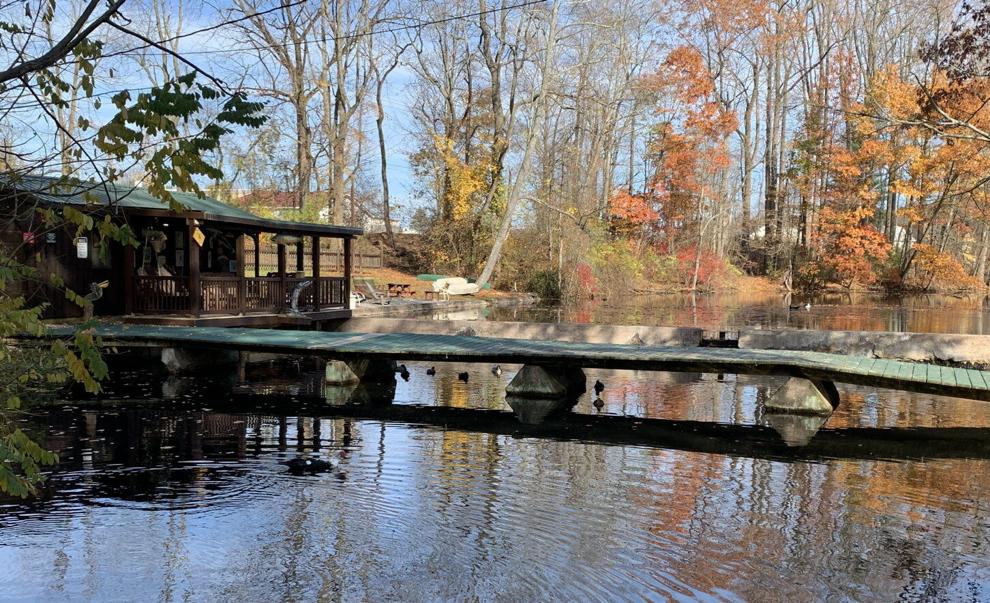 The first, smaller skating rink was added in the 1940s and is no longer in use for skating. However, it has been used by local businesses as a karate studio and daycare. The second rink, built in 1999, includes a large rink that is over 100 feet long and a smaller practice rink for beginning skaters.
The park also includes a pond that is stocked with trout of several varieties: rainbow, brook, tiger, brown and golden trout, and picnic pavilions that can be rented for family gatherings.
Members of the public can fish in the stocked pond with a permit that costs $3 and $8.50 per trout caught; all caught fish must be kept. The pond is open seasonally, Monday-Friday, by appointment only, and Saturday and Sunday from 9-5:30 p.m.
When Pidcoe bought the property, he painted many of the historic structures, put in a new bridge across the pond, added a new fish house, and resurfaced the roller skating rink's lustrous maple floor.
"About every five years you have to sand them down and refinish them; the key to keeping them nice is to keep them clean," he said. He said he took the opportunity to do that again during the COVID-19 closure.
Concessions at the rink are plentiful, including pizza and popcorn that is based off of a cherished Disney World recipe, according to Pidcoe. There are also soft pretzels, hot dogs, nachos, candy, fountain sodas and a variety of Slush Puppies, a quintessential kid favorite.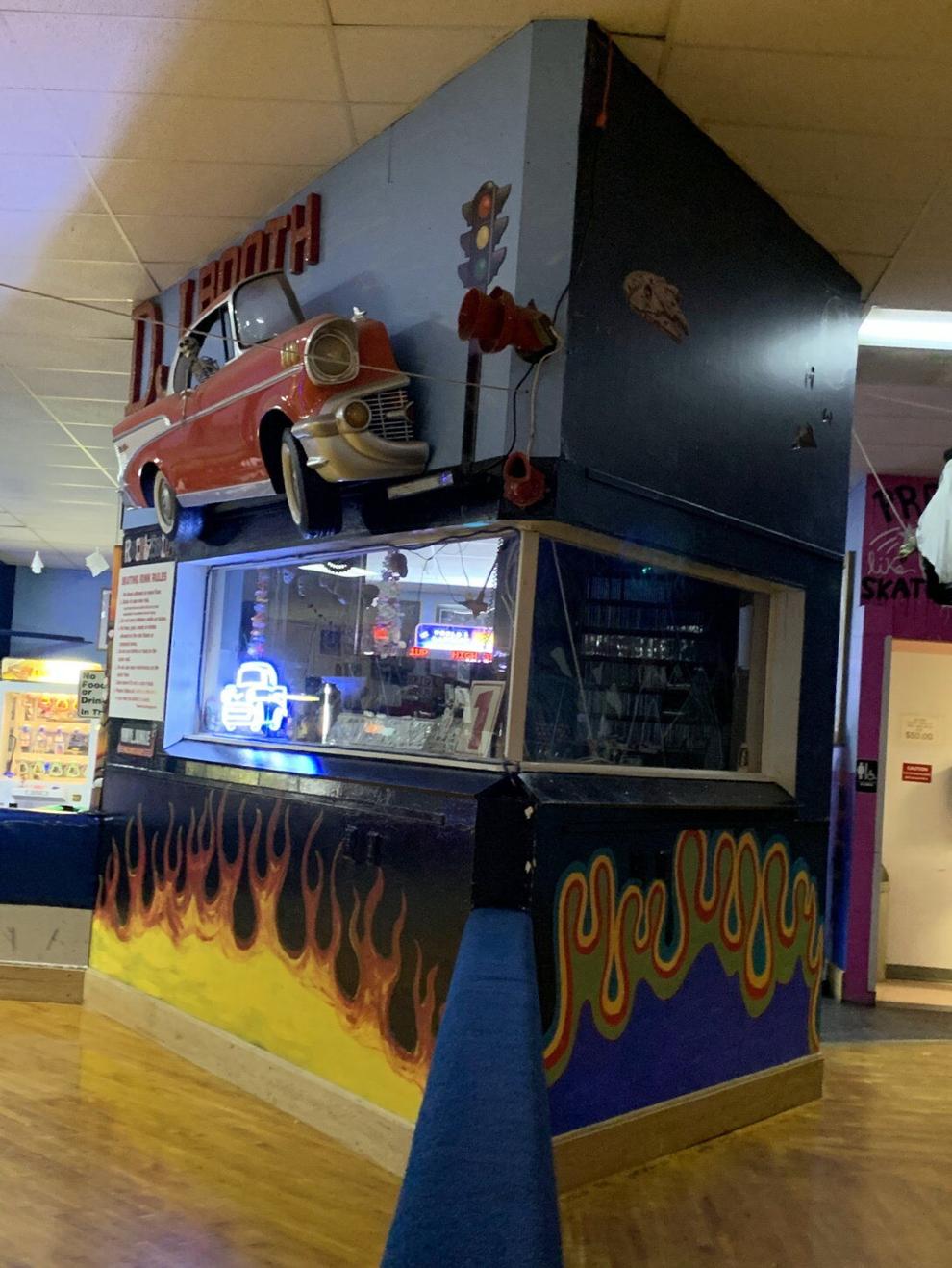 The roller skating rink is open to the public on Tuesdays from 10 a.m.-12:30 p.m., Wednesdays from 5:30-8:30 p.m., Thursdays from 7-10 p.m. for adults 18-plus only, Saturdays from 7:30-10:30 p.m., and Sundays from 2-5:30 p.m. Admission is $6 per person and skate rental is $2. Themed skate nights, such as for New Year's Eve, are typically $12 per person and $2 for skate rental.
Birthday parties have been very popular with families, with varying rates. Families can also rent the entire rink.
Mary Womer of Millville recently hosted a combined birthday party for two of her children at the roller skating rink.
She said, "My daughter was invited to a birthday party at Trout Pond Park, having never skated before, and immediately wanted her own party there. I loved the nostalgia of the place and the many memories it brought back of my roller skating childhood. It's great for all ability levels, with the side rink available to walk beside the novice skater."
She said the customer service and diverse offerings for a variety of ages set it apart from other local birthday party venues.
"We were very pleased with our birthday party experience. It was wonderful to see the kids and their friends engaged in such a simple, energetic, fun and 'old school' activity. On the way out, we were thrilled to play peek-a-boo with a peacock. The kids want to go back to fish and explore some more of the outdoor areas."
For more information about Trout Pond Park and its offerings, search for them on Facebook or call Frank at 570-546-8780.