Fesko Farms in Skaneateles, New York, milks 1,524 head with 800 of them young stock. However, a new enterprise opens at the dairy farm this year: camping. Kim Brayman, daughter of Chris Fesko and her late husband, Rick Fesko, embarked on the project last year. Brayman and her husband, Eric, took over the farm's ownership and operation in recent years. This year will mark the campground's "soft opening" with 20 campsites, four of which are cabins. While setting up a campground may not seem like a lot of work, the red tape of zoning issues as well as dealing with material costs and supply shortages made the project more complex and costly than Brayman had anticipated.
"That's been the hardest part," Brayman said. "How we got the money to do it is, we sold our development rights to the state regarding land easements. If we sell our property, the next person can't build houses. It has to stay in agriculture. We have to go through a land trust and they hold the easements. That's the money I'm using to put into it."
So far, that has added up to $300,000 between cost of materials, services and engineering fees. She had to install a driveway functional for the public, for example, so guests could more readily reach the cabins.
Brayman has a permit for 75 campsites; however, the cost of materials has kept it at 20. Beyond the four cabins, she has sites for campers, RVs and tents.
"Eventually, I'll have water and electric to every site and septic to a handful of them," she said. "There will be a dumping station, a store where we'll sell our own meat and have local milk in. There are quite a few local vendors of honey and that type of things I want to promote."
Since visitors tend to be curious about farm life, Brayman wants to include optional farm activities to provide the campers with agricultural experiences if they wish.
"We want to do a barn on the site and have 'chore time' so kids and people can do chores," Brayman said. "I want to get some culled cows to milk so they can see how cows are milked and possibly help. It'll be a great experience with the animals. We'll do a guided tour to the dairy farm."
While this additional revenue stream will help out the farm, neighbors ask if the family has quit farming. Brayman said with a laugh, "We're too stupid to."
While the prices for milk and other commodities may be down and the cost of inputs up, the Feskos and Braymans have always found ways to make it through lean times. Because of the COVID-19 pandemic that began in March 2020, they had thought about investing in robotic milkers to help ease labor shortages; however, lower milk prices put those considerations on hold.
Brayman would like to increase the farm's agritourism offerings. Years ago, her mother, Chris Fesko, had opened an agritourism program, Discovery Center, for schoolchildren. While Brayman did not mind helping her with the program sometimes, the rigors of keeping up with the children was exhausting, she said.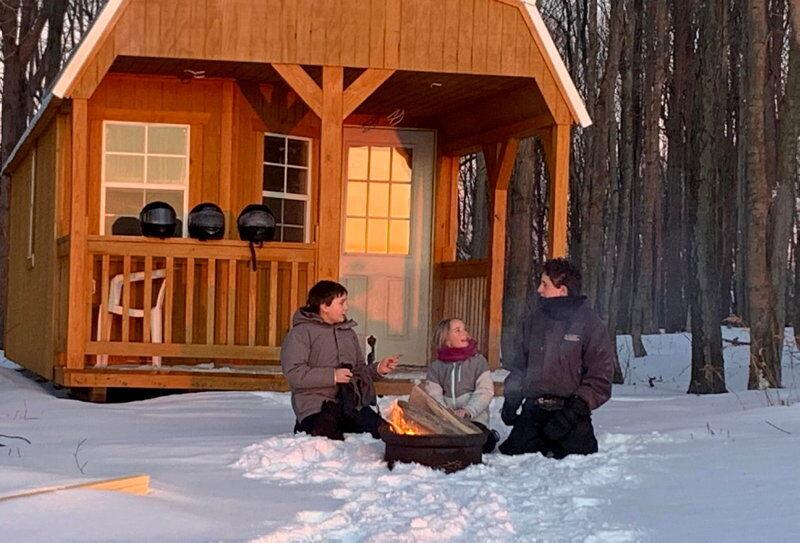 "I wanted to continue that because it's an awesome thing she does, but I'm not her," Brayman said. "She's amazing with 20 kids and running a classroom. I needed a two-hour nap after I helped. She also did open houses, where families could come out one day a month. I'd do hayrides to the farm and do tours. I loved it. I had it in the back of my head that I'd reach families, not schools. My husband, Eric, and I went camping, and as I was walking around, the light bulb went off that this is what I could do."
In addition to the dairy cows, the farm is home to show animals: heifers, pigs, goats and chickens.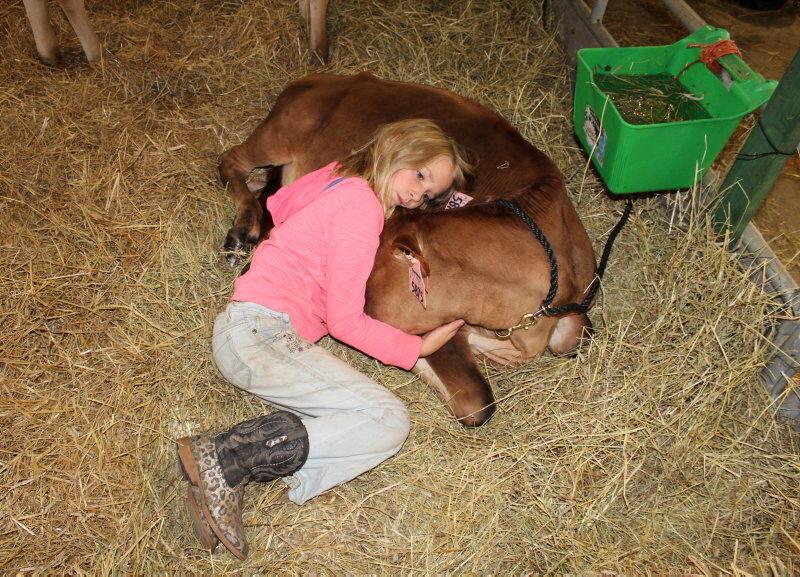 While camping at a farm and helping the farmer with the chores may sound odd and not like a vacation to farmers, Brayman said that many people without farms find these experiences novel and interesting.
She said that a few years ago, one of her children was showing a cow at the fair, when a 4-H helper in the barn asked if he could lie next to a cow. Brayman agreed, and soon he got his bovine fix. Unbeknownst to Brayman, he livestreamed his snuggle session online and a line quickly formed of friends who wanted their turn.
Brayman understands.
"Cows are my Prozac," she said.Her children, Marion, 9, Jacob, 11, and Everett, 13, plan to raise and sell more vegetables at the future farm-camp store.
"They have big plans for the campground," Brayman said.
They're not the only ones.
Deborah Jeanne Sergeant is a freelance writer in central New York.