MILROY, Pa. — A Mifflin County woman is springing into gear to prepare her farm for another year of floral abundance. It is a process she has studied and taught herself along the way.
Katie Aurand is embarking on her fourth year operating Back Mountain Farm in Milroy. Aurand is a dental hygienist, and she said she always wanted to do something with the family centennial farm that had been used for milking dairy cows up until the 1990s. Aurand and her husband had moved into her grandparents' farm home in 2004.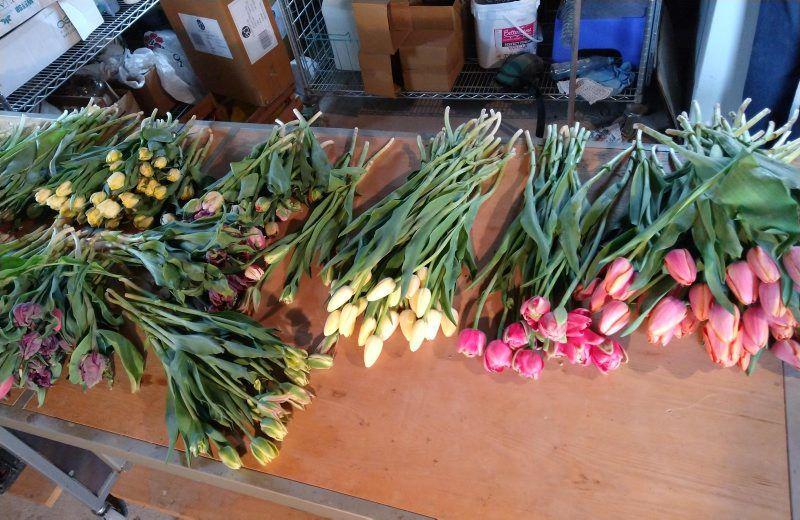 Aurand loved being outside and especially loved flowers. She spent much of 2015 researching business possibilities. In 2016, she did a trial run with some plants, and she began actively marketing the flower farm in 2017.
The farm is made up of 130 acres, but Aurand uses less than an acre for her fresh-cut flowers.
"I started easy, with zinnias and cosmos, sunflowers and larkspur," she said.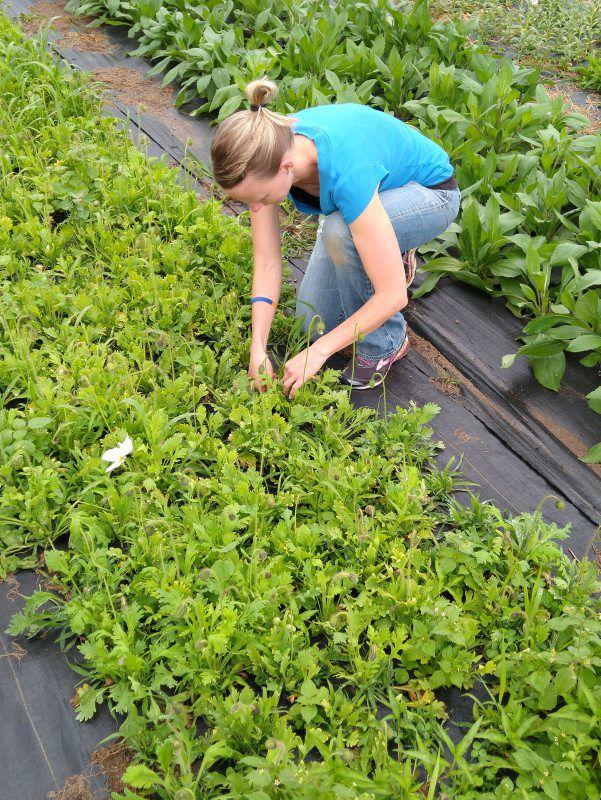 Today, her varieties have expanded greatly with dahlias and 130 peony plants, for example. Aurand raises 50 different varieties over all.
"I grow a lot of flowers that can't be shipped, such as snapdragons, strawflowers, basils, eucalyptus and celosia."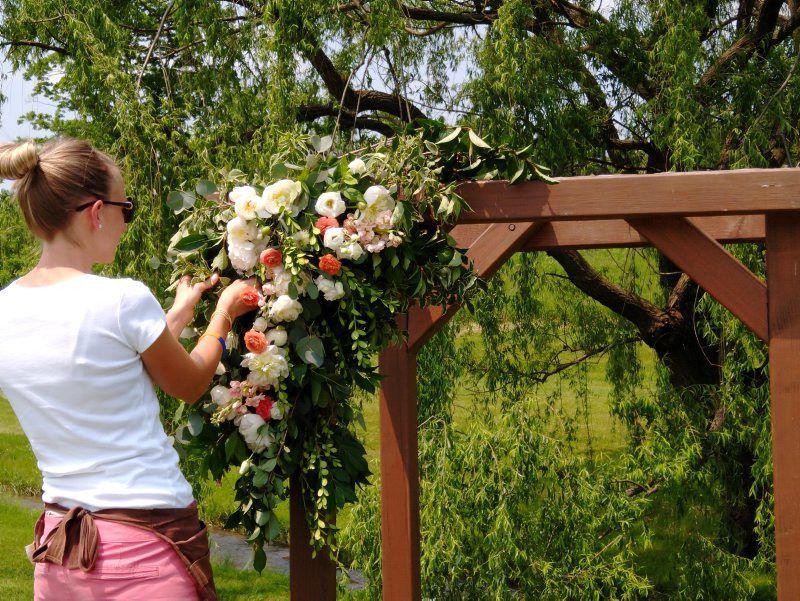 Aurand mainly sells flowers for weddings. She offers full-service wedding flowers with bouquets and flower arrangements for the service, and centerpieces for the reception. There is also a do-it-yourself opportunity in which Aurand provides the flowers and someone else arranges and decorates with the flowers on their own.
Aurand also sells bouquets in a floral shop and coffee shop in Mifflin County.
A helpful addition for her flower business has been the subscription service offered by Back Mountain Farm. Like a CSA, bouquets are offered through the subscription. She also offers a "bouquet of the month" from April through September, or May through October.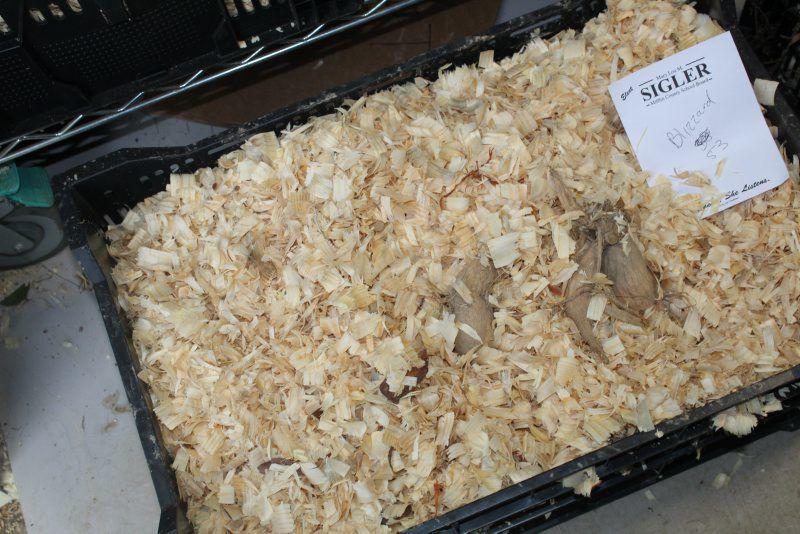 "I offer a range of season varieties," she said of each bouquet.
Before the arranging of bouquets or growing process ever begins, Aurand must first purchase the seeds. This is the time of year for that process.
"Ordering is very intensive," she said. It often takes an entire day or weekend in late January through mid-February to get her order finalized.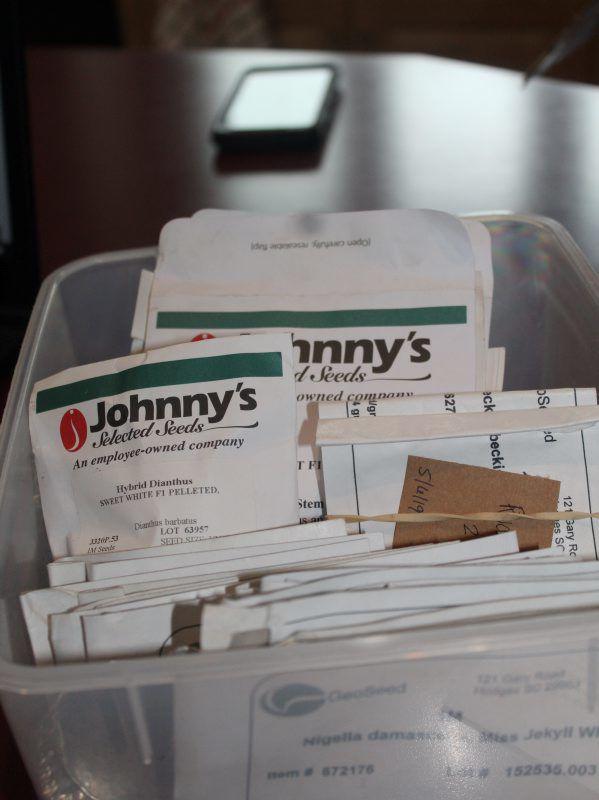 Her first step is to make a wish list. That list is based on whether the flowers are cool season or warm season, and when they need to be planted.
Aurand has seed catalogues that she studies.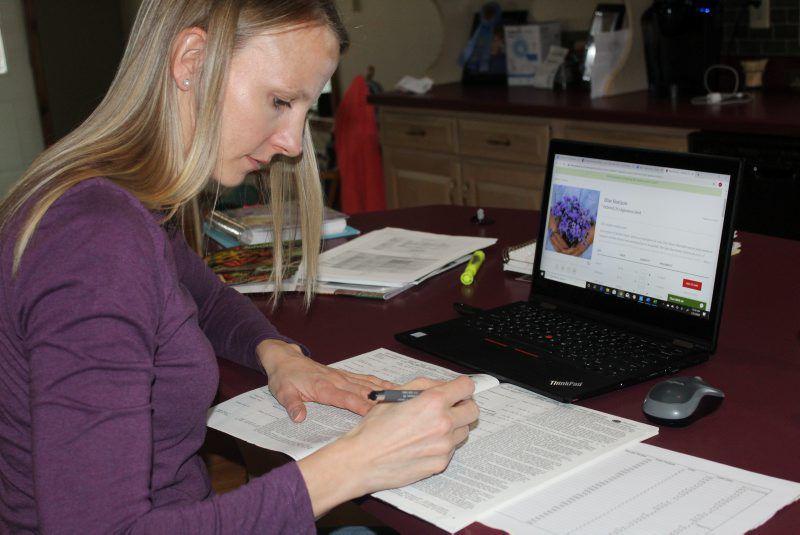 "I see if (the plant) is conducive to our area," she said, adding that she looks online as well. Aurand orders 90% of her seeds from GeoSeed. She also recommends Johnny's Selected Seeds, which has many helpful tools that include specific growing information.
"In 2015, I printed off Johnny's flower list and took notes," Aurand said.
By early March, the process of planting seeds begins as the germinating process starts. Aurand keeps track by writing which seeds are direct-seeded versus transplanted.
"I do soil-blocking," Aurand said, which involves forming starter soil in blocks that are kept in small spaces and easily managed. Within three to four weeks of prepping the soil blocks, it is time to plant.
"I don't do plugs in plastic containers," she said, and she uses a tuber system.
She identifies her spacing and how many feet in a bed each type of plant will take up.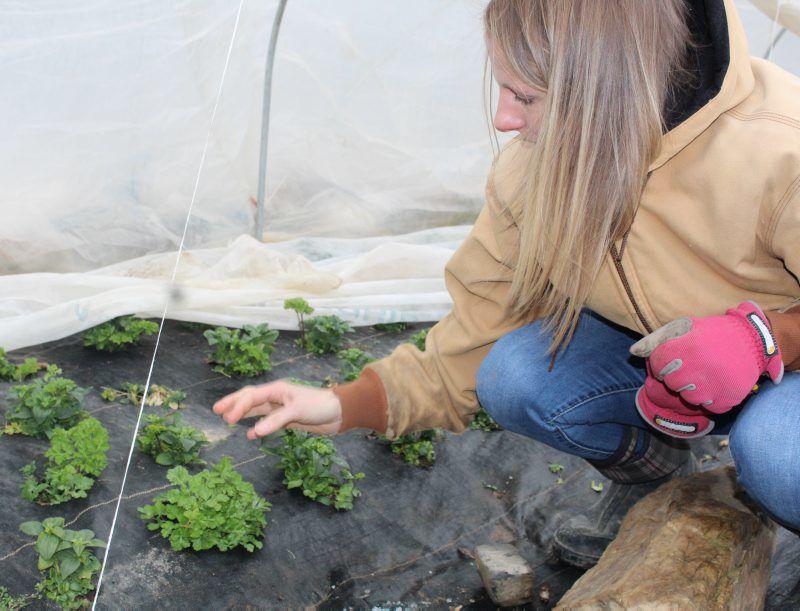 "This helps calculate how many seeds," Aurand said. She uses a spreadsheet with formulas to figure out the numbers. It helps that her husband is a math teacher, she said.
She gave the example of how she calculates, for instance, a 50-foot bed that can fit 700 plants in a 6-by-6-inch spacing.
Aurand's main growing field has 32 beds that are 50 feet each. She has a smaller section of 14 beds that are 30 feet long. Her beds are broken down into eight sections, she said, with four blocks.
Calculating took more time early on before she started using the spreadsheet, she said.
Aurand said her flower yield is a struggle to measure.
"It's harder to get a calculation when you sell for weddings," she said. Her goal for this season is to find a way to measure that yield.
Another goal for this year or the future, Aurand said, is to include cover crops in the rotation. She said she would like to have a cool-weather flower plant in the fall, followed by the cover crop.
Flower appearance is important, she said, but Aurand has not done a color-coordinated collaboration or pattern.
Her second year of planting, Aurand said, was not a good one.
Compost was delivered to her home in the wrong form. Instead of asking for it to be exchanged to get what she originally ordered, Aurand chose to use the material anyway in an effort to save time and hassle.
"It really impacted the plants," she said, along with the heavy rains the area experienced.
The loss was not substantial, and Aurand credits good budgeting. She said she started with $2,000 initially out of pocket.
"We had the land, a building and a tractor," she said.
Aurand is a member of some Facebook groups that discuss flower farming. One day, a question was posed on start-up costs. She said she was amazed that the average answer was $100,000.
Aurand said her goal was not to go over $5,000 in start-up costs.
"Each year we had one major purchase," Aurand said.
In 2017, the Aurands purchased landscape fabric, for example. Last year, they purchased a cooler to store the flowers for buyers.
Prior to owning a cooler, Aurand used her basement as a cooling spot.
Aurand works three days as a hygienist and reserves the remainder of the time to the flower farm. She hopes to be able to keep the farm growing. She also is now employing a helper to do weeding and help with harvesting.
"This year (2019) has been profitable, but I don't pay myself. We have a good foundation," she said.