LEBANON, Pa. — Sometimes the "green gene" in a farming family manifests itself in new and different ways. Such is the case with the descendants of the late Harold and Ruth Frey, who bought a 90-acre farm in Lebanon County's North Cornwall Township around 1950. Today, 26 of those acres belong to their grandson, Jerel Frey, who now operates Frey's Greenhouse on that site, as well as at a location in Lancaster County.
While Harold and Ruth started out raising chickens, beef cattle, and the crops to feed them, in the 1960s they began branching out. They converted an old chicken house along the road into a little grocery store that sold a limited inventory, including meat, milk and candy bars. As time went on, they transitioned to vegetable farming.
With their sons, Dennis and Les, reaching adulthood, the Frey family decided to build their first greenhouse. It was in the late 1970s and their business model began to include growing produce, vegetable seedlings and annual flowers. Eventually, Dennis Frey took on raising produce, while Les Frey became increasingly involved with the greenhouse operations. In 1982, the business's main greenhouse was built adjacent to the old chicken house, which by then was serving as both a farm market for the produce and as a base of operations for retailing vegetable and flower plants from the greenhouse.
By 2000, the two brothers decided to divide the business, with Dennis retaining the barn, farmhouse and fields south of Pennsylvania Route 241, which cuts through the Frey farm, and Les taking ownership of the greenhouse, the former chicken house and 26 acres located north of the roadway. Dennis and his wife, Becky, still continue produce farming, with a seasonal farm market located in the lower level of their barn.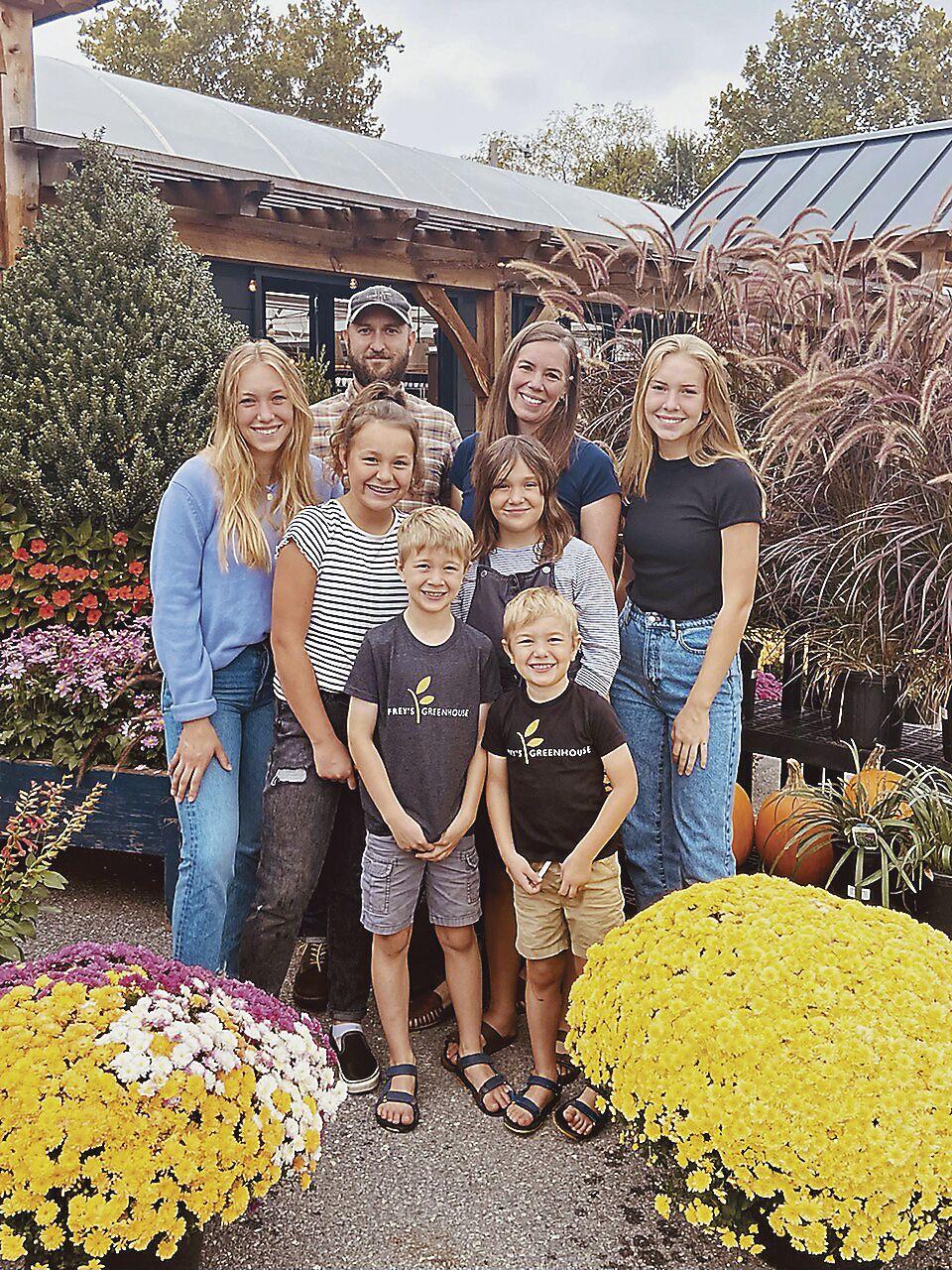 In 2003, Les Frey undertook a sizable expansion beyond the main greenhouse and its related retail sales operation. The construction included an additional greenhouse and a garden shop area. After his son, Jerel, became part owner of the business with his parents in 2005, further enlargement to the greenhouse and garden shop space was completed two years later.
Expanding the Season
By the time 2014 rolled around, Jerel Frey had a "good problem"— the Frey's Greenhouse location in Lebanon was running out of space. Their business was growing, but its sales areas were becoming overcrowded. Concerned that perhaps their operation was "maxed out" in the Lebanon market area, Jerel, who lives with his wife, Leah, and their six children in Lancaster County, decided it might be time to expand into new territory. Jerel had noticed a small garden center on Lancaster's Columbia Avenue, which looked like the ownership was "no longing investing in it," he said. One day he stopped by to ask if they might be interested in selling. That turned out to be the case, and soon Jerel had acquired an additional outlet to more fully utilize the capacity of his Lebanon greenhouses.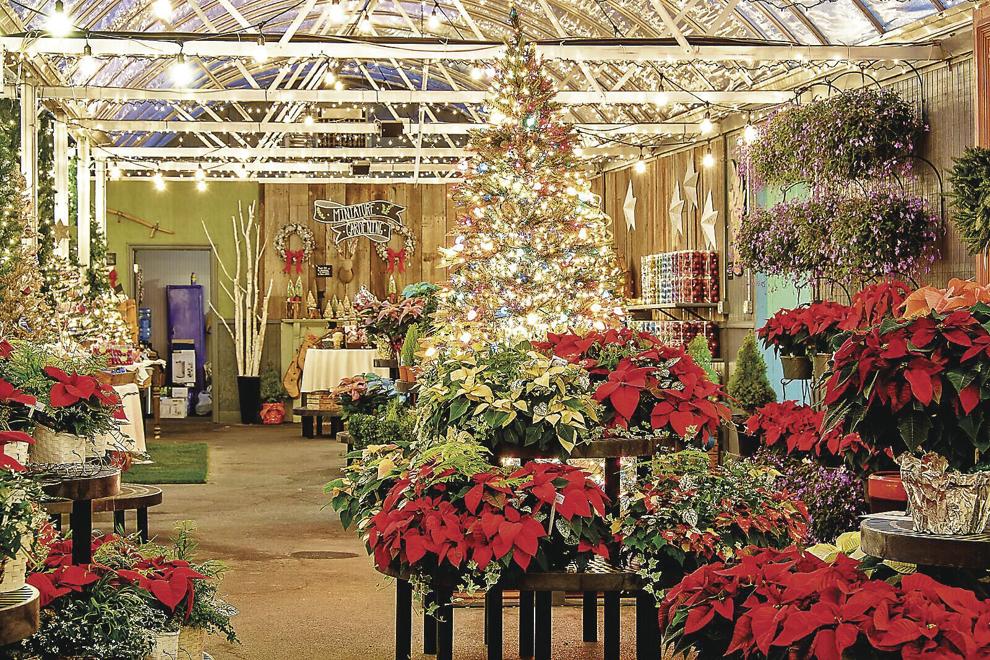 Until 2015, Frey's Greenhouse in Lebanon operated only from early March until late June or early July. That changed when Jerel opened both the Lancaster and Lebanon locations for the holidays the same year, selling Christmas trees, wreaths, greens, poinsettias, seasonal plants and a selection of holiday décor items. The Lebanon location also adopted the Lancaster location's practice of having a fall season, selling autumn merchandise like mums, pumpkins and gourds from early September through the end of October.
After Oct. 31, a three-week hiatus at Frey's Greenhouse allows preparations for reopening a few days before Thanksgiving with holiday merchandise. Now, both the Lebanon and Lancaster locations operate on the same seasonal schedules.
During spring, Jerel spends most of his time at the Lebanon store, overseeing the greenhouses there. Those greenhouses provide 80 to 90% of Frey's annuals, which make up the bulk of their business, as well as 50% of the perennials that Frey's sells at their two locations. Some vegetables, herbs and annual bedding plants are also raised by Jerel's uncle, Dennis Frey. The remainder of their plant merchandise, especially for the fall and winter seasons, is purchased from several central Pennsylvania wholesalers.
The two Frey's Greenhouse locations employ a total of up to 20 personnel during peak times. Jerel, who is based mainly at the Lancaster site during the autumn and winter business hours, works at both stores, but employs a manager at each site to handle day-to-day operations. Virtually all of Frey's sales are from retailing to the general public, as opposed to wholesaling to landscapers.
Overcoming Challenges With Innovations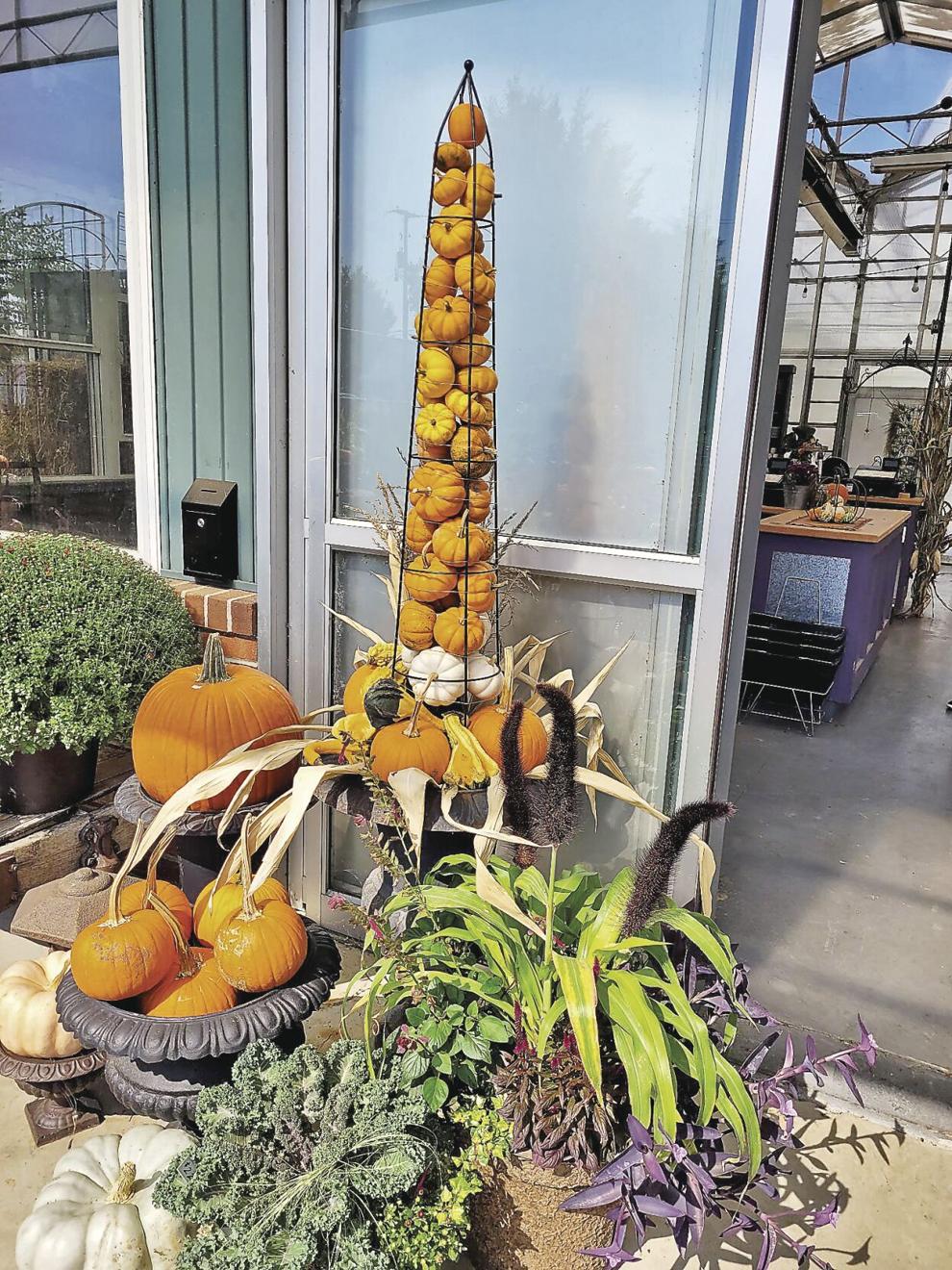 As with any business, there are always challenges to be faced. For instance, tropical storm Ida's torrential downpours in early September yielded 6 or more inches of rain over a short period, causing water from a nearby creek to inundate the Columbia Avenue site.
The Lebanon establishment also experienced potential concerns during 2021, when two highway projects on Route 241 caused new traffic patterns that affected access to Frey's Greenhouse. Fortunately, Frey's has a long-established clientele, and their many repeat customers found a way to reach the gardening resource center. The COVID-19 pandemic brought further operational uncertainties, but both Frey's Greenhouse locations were able to remain open with existing staff and had good seasons. Difficulty sourcing manufactured hard goods and imported items remains an ongoing issue.
Jerel said that he hasn't had to worry about the potential challenges from large-scale companies like Lowe's, Home Depot and Wal-Mart. He has found that Frey's Greenhouse is able to offer competitive prices which, combined with plant quality and the mix of their various offerings, is sufficient to keep customers coming through the doors of both Frey's Greenhouse operations.
As far as "hot sellers," Jerel reports that their biggest gainers in recent times are succulents and other house plants. Frey's main profitable items are their small 4-inch pots of annuals, like geraniums and petunias. He's found that an increasing number of customers want to assemble their own planters. For those who don't, Frey's offers a selection of pre-planted containers and hanging baskets.
Frey's tries to appeal to customers with creative displays designed to inspire purchases. For instance, one fall favorite at the Lebanon store is a "pumpkin tower" of small pumpkins and squash inside a wire-frame obelisk. Jerel's wife gleaned that idea during a visit to Longwood Gardens and it has garnered positive customer interest, as has a simple configuration of stacked wooden crates each holding a single pumpkin.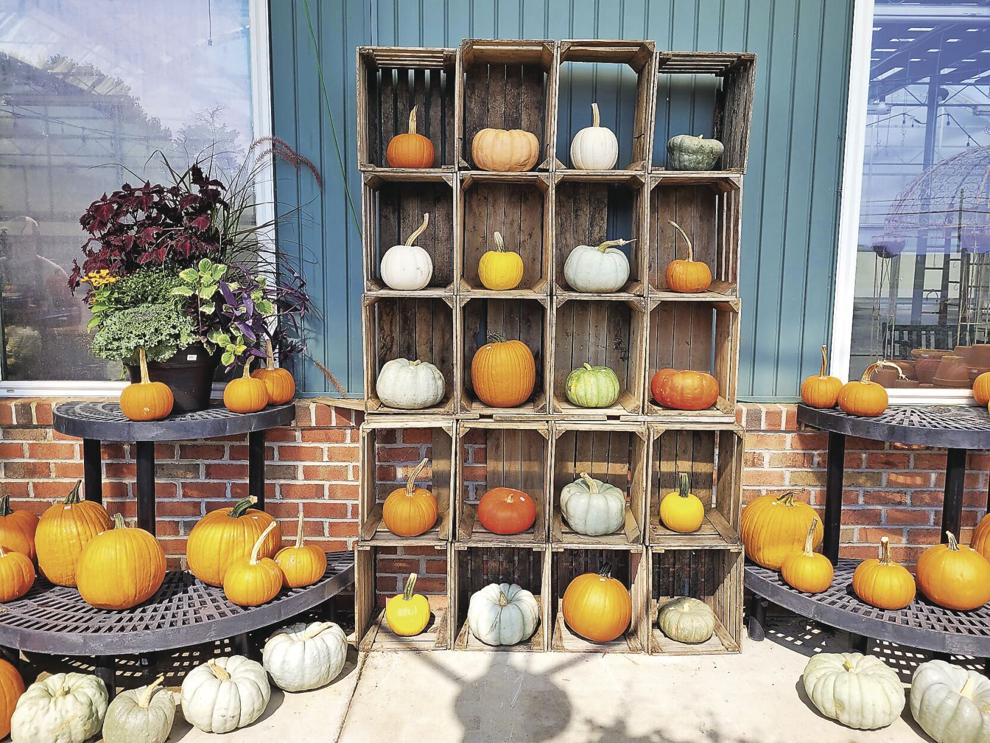 When it comes to advertising, Jerel reports that they've moved away from old-style methods like billboards, as well as newspaper and radio advertising. They've found success with in-house approaches that include a company website, Facebook, Instagram and an e-newsletter, all of which appeal to a new generation of consumers that complement their longtime customers.
And speaking of new generations, Jerel hopes one day to possibly operate a third location, perhaps incorporating some of his children who might be interested in continuing the family business. In so doing, he would be passing along the encouragement he received from his own parents and grandparents, who he said demonstrated how hard work can bring a sense of satisfaction in growing and selling quality plants.
Frey's Greenhouses are located at 1875 Colebrook Road, Lebanon (717-272-8447), and at 1501 Columbia Ave., Lancaster (717-397-4424). For more information, go to freysgreenhouse.com.