Drawn to horses as a child, Cynthia Sudor learned to ride as a preteen and dreamed of owning a horse farm with Arabians.
"(It) became a goal that I carried with me into adulthood," said the Hershey, Pennsylvania native and children's author who owns two Arabians on a 18-acre horse farm she named CARACYN Arabians in Grantville, Pennsylvania. CARACYN being a mashup intended to mean "Cynthia Loves Arabians."
Valued for their speed, stamina, beauty, intelligence and gentleness, the breed that captured her imagination as a child continues to be the center of her life.
Following in Footsteps
Sudor recalls devouring the works of acclaimed novelist Marguerite Henry, who wrote scores of books chiefly focused on horses. Henry's award-winning "King of the Wind" was Sudor's favorite. "I read it until the pages fell out."
So about 20 years ago, after a successful run in the corporate world, Sudor decide to try her hand at writing about something close to home: her farm animals and her beloved Arabians.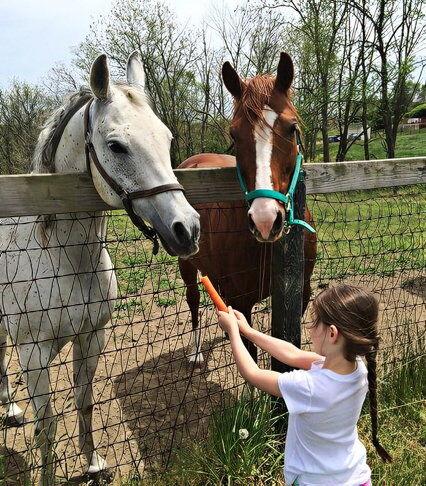 They are central to her stories in Adventures At Green Apple Acres, a children's book series that includes six published works with the seventh book due out in December. A total of nine books are planned.
Friends and Family
"No animal in my stories faces a challenge alone; they all have animal friends that help them," she said. "I want my young readers to know they too are never alone and they have family and friends who can help them navigate life changes while growing up."
Sudor said she couldn't be happier today, living with horses and writing stories with a message for children. Far from an allegory, there are no hidden meanings in the Adventures At Green Apple Acres books. Her characters experience the challenges faced daily by her young readers, she said.
Sudor's books are a series of individual stories, each with a theme, moral and lesson. The stories can be read by children from as early as the second or third grade and also by younger children who identify with the animal characters and the challenges they face.
In Book One's first story, an Arabian gelding named Shiloh moves to the Green Apple Acres farm and feels lost until he befriends Loco, a barn mouse. The barn mouse helps a nervous Shiloh gain confidence and adjust to his new home and befriend the other animals.
Niblets, Nuggets and Critters
Sudor explains each story is followed by a synopsis of the theme and a lesson from farmer DeeDee (Cynthia's father's nickname for her) called "Apple Nuggets." Each story also contains "Apple Niblets," a series of interactive questions that encourage informal discussion on the story's moral and lessons as well as a "Seeds of Wisdom" section of quotations that reflect the story theme.
Many of Sudor's animal and human characters have real-life counterparts and she tells those stories at each book's conclusions in a section called "Apple Critters" containing photos of the characters and their connection to the author.
Some readers have become such fans of the series that they visit the farm every summer to meet her current horses (Arabians Raz, age 14, and Sammy, 22, and a Paint/Pinto mare Brandi, 12) as well as the barn cats from her books.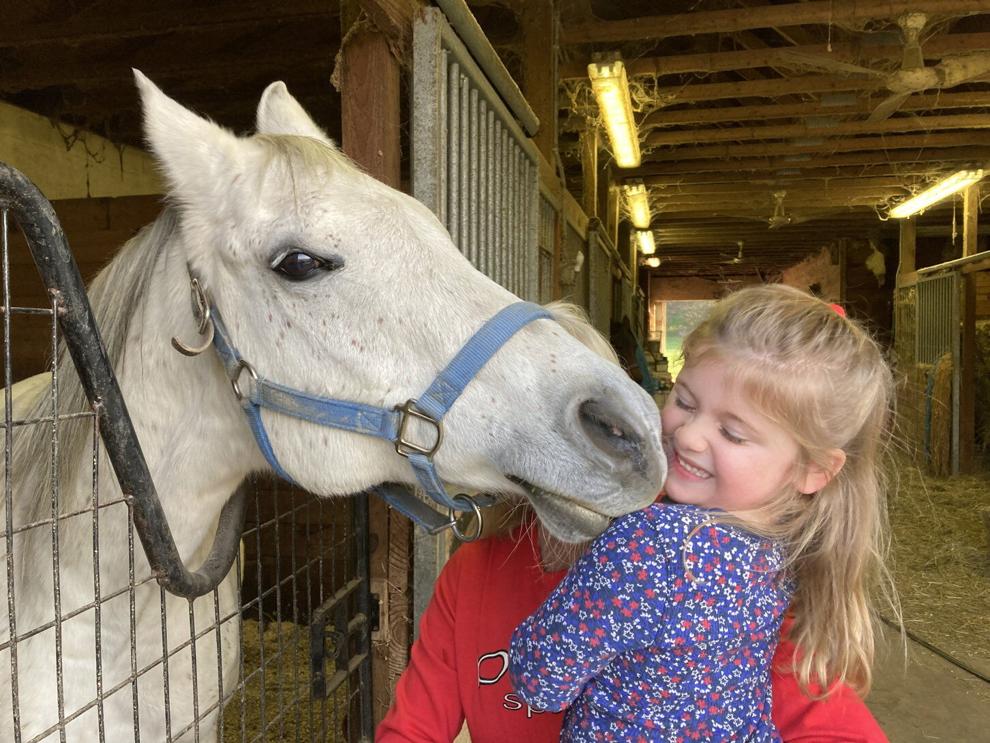 Learn to Publish
Sudor's pre-literary career did not prepare her to care for Arabian horses or farm life but it did set the stage for transitioning into the business side of writing in a relatively short period of time. She moved from just storytelling to handling the production of her books and today, as a publisher, works with other writers who need assistance getting their manuscripts into print.
She published her first Adventures At Green Apple Acres book in 2011, working with a local publisher, but took over those publishing responsibilities for the remainder of the series.
"It is the biggest challenge for new authors and discourages many talented storytellers from getting their manuscripts into print," Sudor said.
Going forward, Sudor said she is beginning to think about a second book series for children, but also wants to write her first non-fiction book about her own experiences in rescuing a horse from a "kill pen."
To learn more about Cynthia Sudor's Adventures At Green Apple Acres book series, visit the author's website: www.greenappleacres.com.