MILLVILLE, Pa. — Millville native Josh Farr spends his days teaching special education and math at Hazleton High School, but his work day doesn't end at 4 p.m.
Farr is also a children's book author of four books, two of which are hunting-related.
He is also the owner of a business called Drop-Tine Custom Skull Dipping, which specializes in using flesh-eating beetles to clean deer skulls, as well as custom bleaching and hydrographic dipping.
Farr started his journey in children's books during his doctorate program at Wilkes University for Educational Leadership. As part of the program, he had to experiment with different types of writing, so he decided to branch out into children's books.
Beginning in the summer of 2021, Farr started formalizing his concepts for the initial four children's books.
"It was my first summer off in 10 to 12 years. I always worked or did internships, and these had been on my mind," he said.
He did online research to find an illustrator and independently published the first four books in stages: "ABCs of Hunting" (Aug. 2021), "The Magic of Having a Friend" (Oct. 2021), "Pandemic: Abigail's Back to School Story" (Dec. 2021) and "Gage's First Deer Hunt" (Jan. 2022).
The high-color, high-gloss books are currently available on Amazon and Barnes & Noble for under $15 each. They are illustrated by Oumayma Mhiri.
Age-Appropriate Hunting Stories
In the sea of children's book offerings, Farr has found a unique niche in hunting that has been relatively undiscovered. His goal is to hook kids on outdoor recreation, specifically hunting and fishing, before they are 12 years old, in part to get them off of digital devices, gaming platforms and social media.
He says the impact of social media on kids is very real and he sees it every day working with high school students.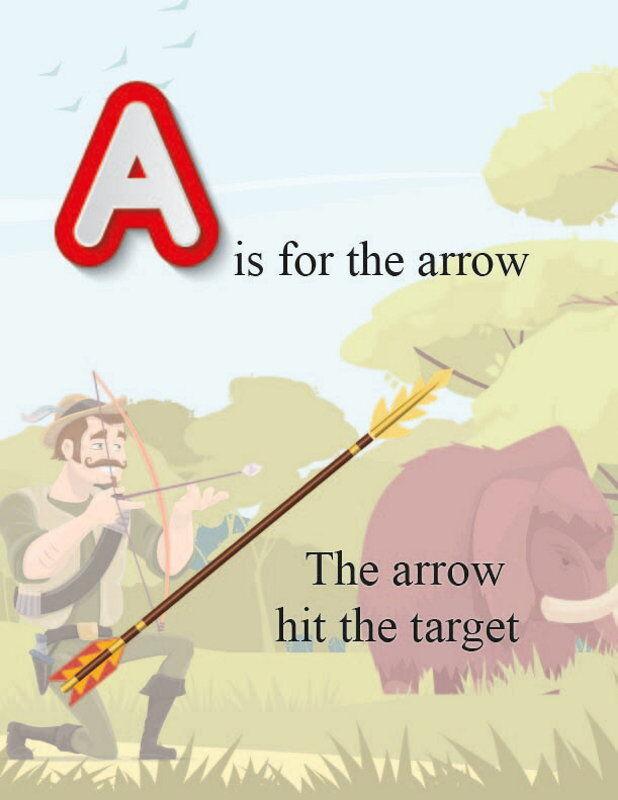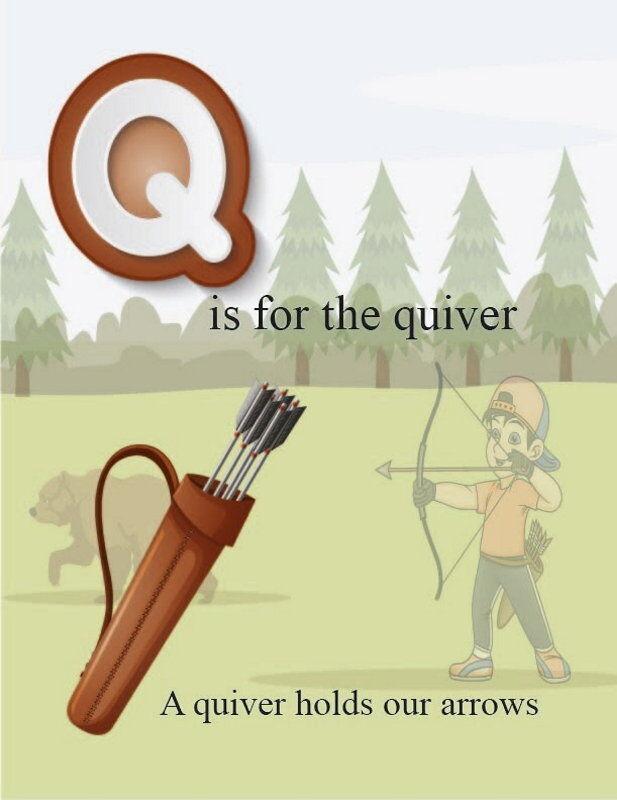 "They know things before we do sometimes," he said.
The "ABCs of Hunting" book is intended for ages 0-6. "Gage's First Deer Hunt" is intended for ages 12 and under.
The description for "ABCs of Hunting" states, "With its simple point-and-say layout, 'ABC's of Hunting' builds confidence through repetition and encourages preschool vocabulary and language skills."
In "Gage's First Deer Hunt," the character Gage goes hunting with his grandfather and learns important life lessons about being positive and patient. The book's description states, "Each visit with a grandparent teaches kids about empathy, love (and) caring, and builds social emotional connections that a child carries into other spheres of life," as well as "... teach kids how to process big emotions like getting mad when things are not going one's way."
The hunting niche is unusual for children's books, which led online bookseller Amazon to flag Farr's two kid's hunting books for two weeks because of the guns depicted in the books.
Farr thought, "How can you (Amazon) sell violent and mature video games that are 100 times worse, but you're flagging me for a gun in a children's book about hunting?"
He said all of the guns depicted in his books are very "G-rated" and are displayed in an ethically sound manner. He works tirelessly with illustrator Mhiri on colors and on the feel of the books, so that they are colorful, comforting and above all, depict hunting safely.
"It takes a while, from the concept to editing, and then back and forth with an illustrator; it takes a few months," Farr said.
While he initially looked for illustrators at the college level, he found his current illustrator online. Mhiri resides in Europe and works on a contract-by-contract basis.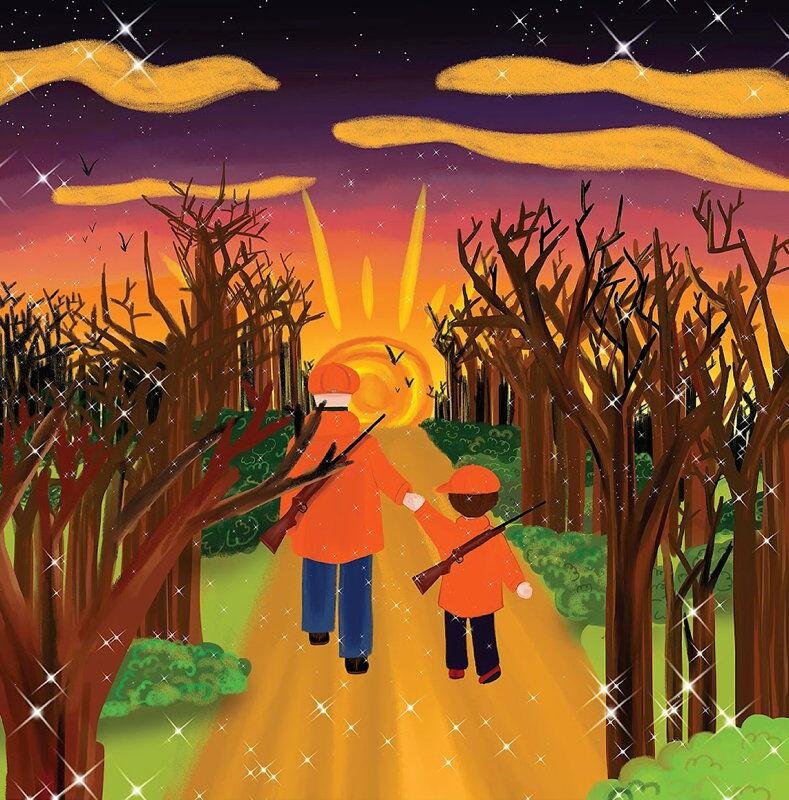 It hasn't been an effortless endeavor though.
"On the ABC's book, I initially worked with someone else and three-quarters of it was done and I had to fire him; we just couldn't come to an agreement of how to portray things (referring to gun safety)," Farr said.
"With Oumayma, I send her the script and write down pictures or words or ideas of what I'd like to see on the page, then we talk back and forth. Since she hasn't grown up with hunting, I send her research and pics and articles to get accuracy, like pictures from the Pennsylvania Game Commission, so she can see the orange that you have to wear. I even show her the mountains and fields, because I want to depict something that is accurate. Gun safety is an important piece," Farr said.
So far, the response has been excellent. His books boast many 5-star positive reviews on Amazon and he has received high regards from fellow hunters at local expos, such as the Early Bird Sports Expo at the Bloomsburg Fairgrounds in January.
Farr plans to do a book tour of sorts, to local libraries and schools, ideally during March since it is National Reading Month.
His other two books are also timely and relevant — one is about making friends, societal challenges, and adversities that kids have. In the story, the child loses his mom, they move to a new city, he has to meet new friends and acclimate to a new life. The other book is about the COVID-19 pandemic — about returning back into school and letting kids know that school is a safe place.
"Working in an elementary setting, lots of times things revolve around friends, and what's going on in gossip," Farr said. "A lot of kids, especially now, don't have a stable home life. Kids are dealing with family members in jail or drug problems, counseling, broken families. The concept of them having friends and building friends in school is influential for them to getting through."
He "tests" his book concepts on his two godsons and young nephew.
Farr is already working on a few other books in the Gage series — the character will go fishing, hiking, camping and turkey hunting. He is also working on a children's rhyming book that will be in the $5 price range; the working title is "Let's Go Outside and Play."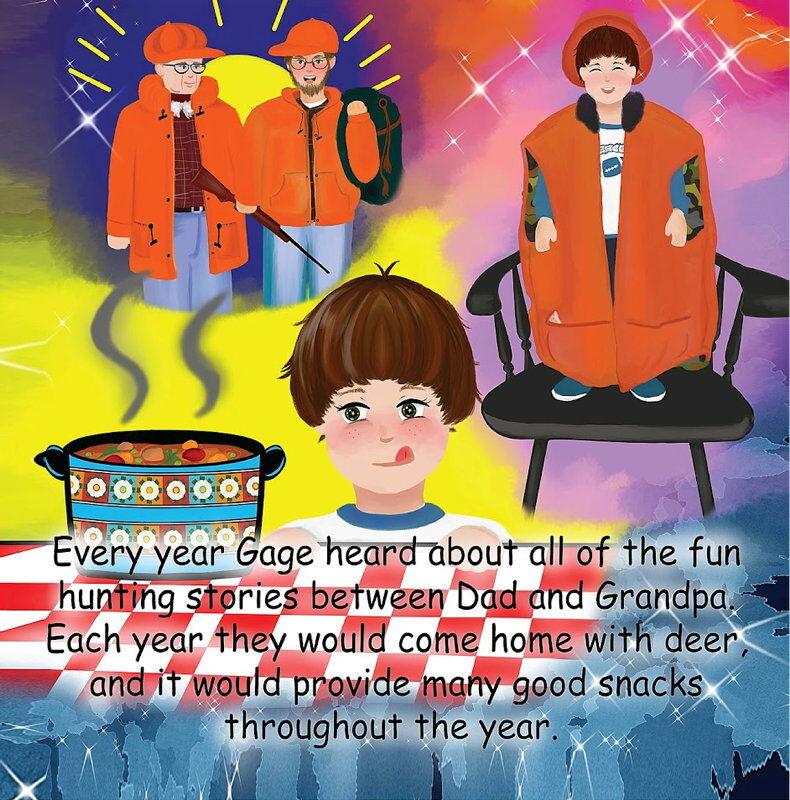 The hunting books are based on Farr's real-life experiences and memories as a youth growing up in Columbia County, Pennsylvania, and going hunting with his dad and grandfather.
"As a kid, I went to my grandparents' house a lot. My grandfather would hunt 200 to 300 days out of the year, in every season, hunting or fishing. I grew up with a fishing rod and a gun in my hand, that's just the culture I was brought up in," Farr said fondly.
He shot his first deer when he was 12 — on his 12th birthday to be exact, the first day he was old enough to hunt.
"The first day of doe season, it was my birthday, I missed one in the morning, and then in mid-afternoon I got one," Farr said.
A Hobby Turns Into a Side Business
Farr said that his side business, Drop-Tine Custom Skull Dipping began as a hobby about eight years ago when he started bagging deer that weren't mountable trophy deer, but they were still worth keeping.
"Instead of going to a taxidermist, I started looking at different methods and noticed that hydrographics were really taking off out west," he said.
Hydrographics are a type of water transfer printing where printed designs are added to three-dimensional objects; the result is decorative artwork.
He started experimenting with hydrographics on his own deer skulls and those of his dad and his friends. He admits they weren't great at first, but the process and his skill level evolved.
Soon, friends were telling their friends and about three years ago, Farr decided to make the hobby official by filing paperwork to be a business.
Farr said in a given hunting season, he typically works on several hundred deer skulls.
"I am still finishing up deer skulls from this season," he said.
He uses a specialized flesh-eating beetle procured from Oregon and Washington. It takes about 25,000 of them to clean the skull in one day. Farr also offers a whitening service and an endless gallery of hydrographics options.
He says there are literally thousands of options for hydrographics, from natural camouflage to pink and purple camouflage or marble, cartoons, names and much more.
"The sky is the limit. (This season) I did more snow camo than I'd like to do for a while," he said laughing.
He also offers hydrographics for other items.
At the start of the season, he purchases about 15-20,000 beetles in different life stages.
"The beetles have five different life stages, so I buy them in different stages so they are constantly regenerating. They live about four to five months and constantly keep going," he said.
They require care though — they are temperature and humidity-controlled and Farr gives them food and water throughout the year, like a pet, he said.