Retired Couple Adjust Goals of Flower Farm
BEDFORD, Pa. — About 10 years ago, Bonnie and Ed Kunkle moved to Bedford County, in southwestern Pennsylvania. A property in picturesque Bedford Valley was perfect for their retirement plans after a nine-year work stint in Europe. Bonnie had always wanted to be a flower farmer, and she began planting rows of fragrant varieties, naming it "Sweet Annie's Garden." Today, she is a decade older and wiser, and has made some changes that are more in alignment with a semi-retired couple.
While Kunkle began by growing a large assortment of flowers and herbs, as well as a few chickens, she now has fewer varieties. The herb varieties have been reduced to just mint, feverfew and sweet annie, the namesake of her business.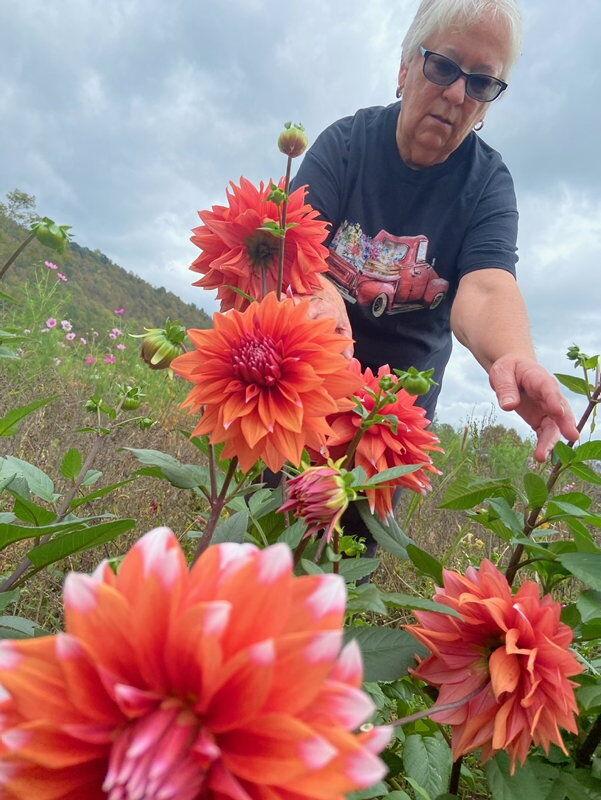 "I started with farmers markets," Kunkle said. "I was really tired (by the time) I got everything ready and then spent the entire day pitching my wares."
Now, her primary source of business is local florists, to whom she delivers daily. She has other customers, too. She makes bouquets for a local restaurant known as Lifestyles, and some for nearby Airbnb guesthouses. In addition, one of the local banks likes to always have fresh flowers, and a local alpaca shop sells her bouquets, she said.
"I also make bridal bouquets, or bouquets for weddings or baby showers," Kunkle said. "Some employees of local businesses like to keep a bouquet of fresh flowers on their desks."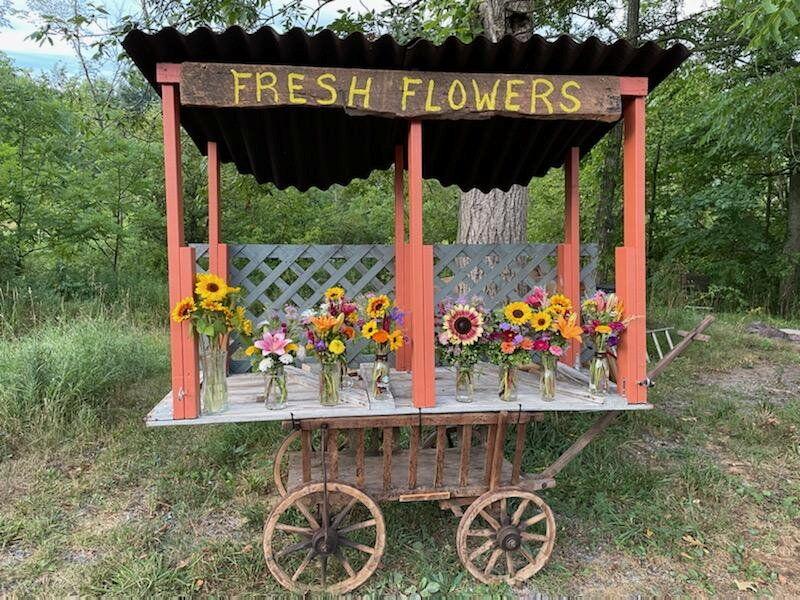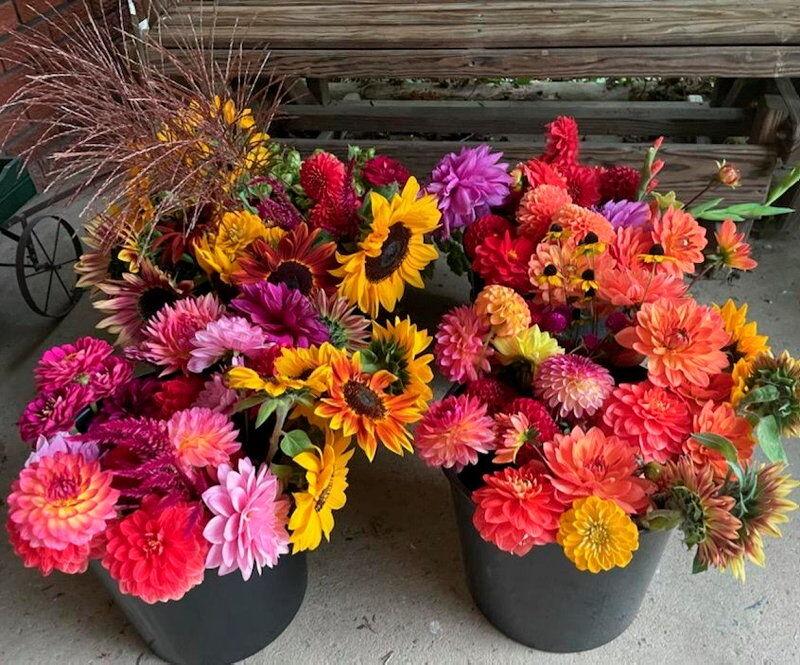 She also saw a need for a do-it-yourself component to her business.
"I keep a bucket of flowers for those who might like to make their own bouquets," Kunkle said. "The do-it-yourself (method) is good for those who want to get better at their skill or even enter a floral arrangement competition."
Her planting begins in February in a high tunnel. A grant from the Natural Resources Conservation Service helped provide Kunkle with the tunnel.
"Some flowers prefer cooler weather, such as snapdragons, bachelor buttons, pansies," she said.
Planting begins as soon as the ground is warm and continues throughout the season until almost frost.
Each year brings a new crop of weeds, which means weeding is a never-ending job. Kunkle uses no pesticides, but keeps her soil healthy in a natural way. Her "healthy" soil method includes using composted manure and organic fertilizer. She also has red wiggler worms and uses their castings to make worm tea. For pests, she will use neem oil, beer for the slugs, and organza bags to protect blooms.
Dahlias are one of Kunkle's most popular and best-selling flowers, and they bloom best in August. Dahlias bloom until October and this is her most colorful season.
She grows some sunflowers and was hoping to have a full field to be used for photography this year, but said the weather did not cooperate in the spring.
"It's something to aim for next year," she said.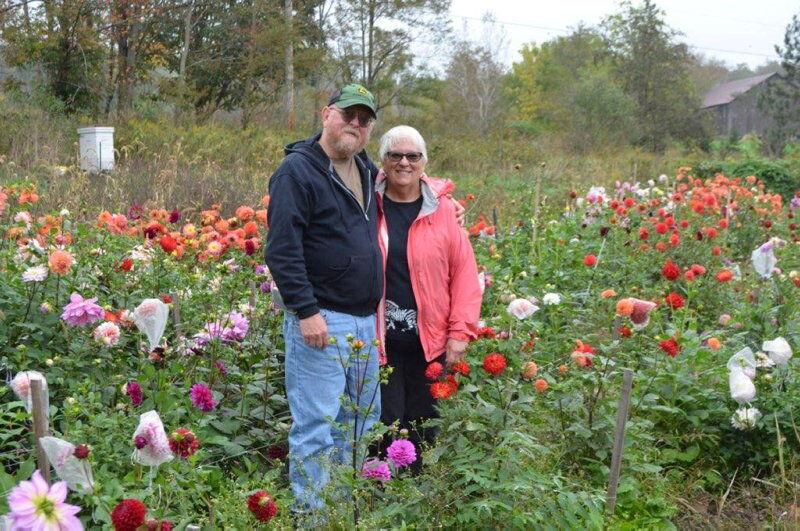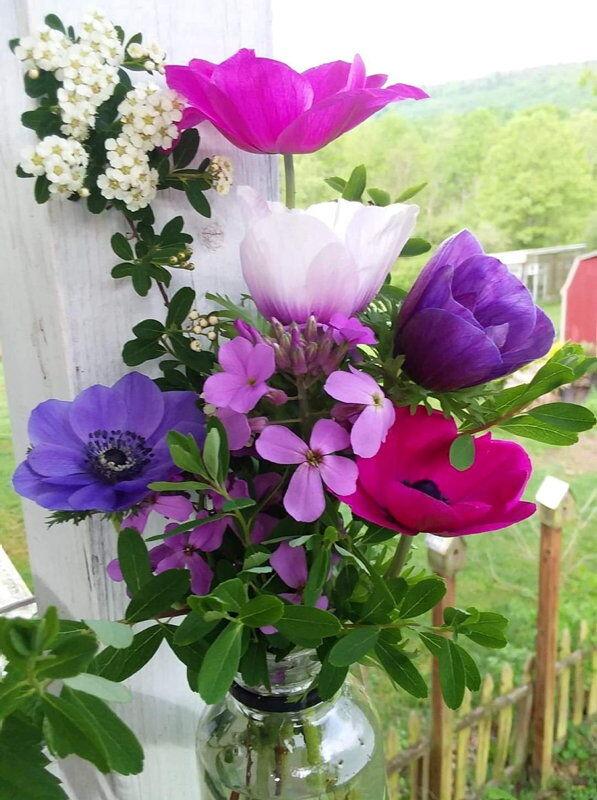 "People stop by expecting to see fields full of flowers," she said, "But, I pick most of them when they are in bud, because that is the way the florist prefers them. I do have a refrigerator where I keep them cool. That is the reason I would like to have a sunflower field."
When Kunkle's flower farming venture began, her husband was still working for ATK in nearby Cumberland, Maryland, but he has since retired. Recently, Kunkle had a setback when her husband developed Lyme disease. She said he is now on the mend. Kunkle's son is a homeopathic physician in Washington state.
Living in Bedford Valley, Sweet Annie's Garden is, of course, inundated with wildlife.
"We put up an electric fence for the deer, but the rabbits still get in," Kunkle said. "Of course, our number one problem is the weather. This year, April was terrible, not allowing us to get an early start. Then we had days and days of rain, which caused so much mud. But, each year, eventually, we get to plant and start anew."
Linda Williams is a freelance writer in southwestern Pennsylvania. She can be reached at k3scm2@centurylink.net.