PHILADELPHIA — Walter B. Saul High School in Philadelphia is Pennsylvania's largest high school of agricultural science. It's located, surprisingly, in an urban and not rural setting, along Henry Avenue in the Roxborough neighborhood of Philadelphia. For eight decades, it has attracted and prepared students for agricultural jobs or post-secondary studies. In addition, today's graduates also enter careers in hi-tech ag-related businesses.
Saul students told me it takes a commitment just to attend classes there as many have to take two or three public transit buses daily for up to two hours to and from the 130-acre campus.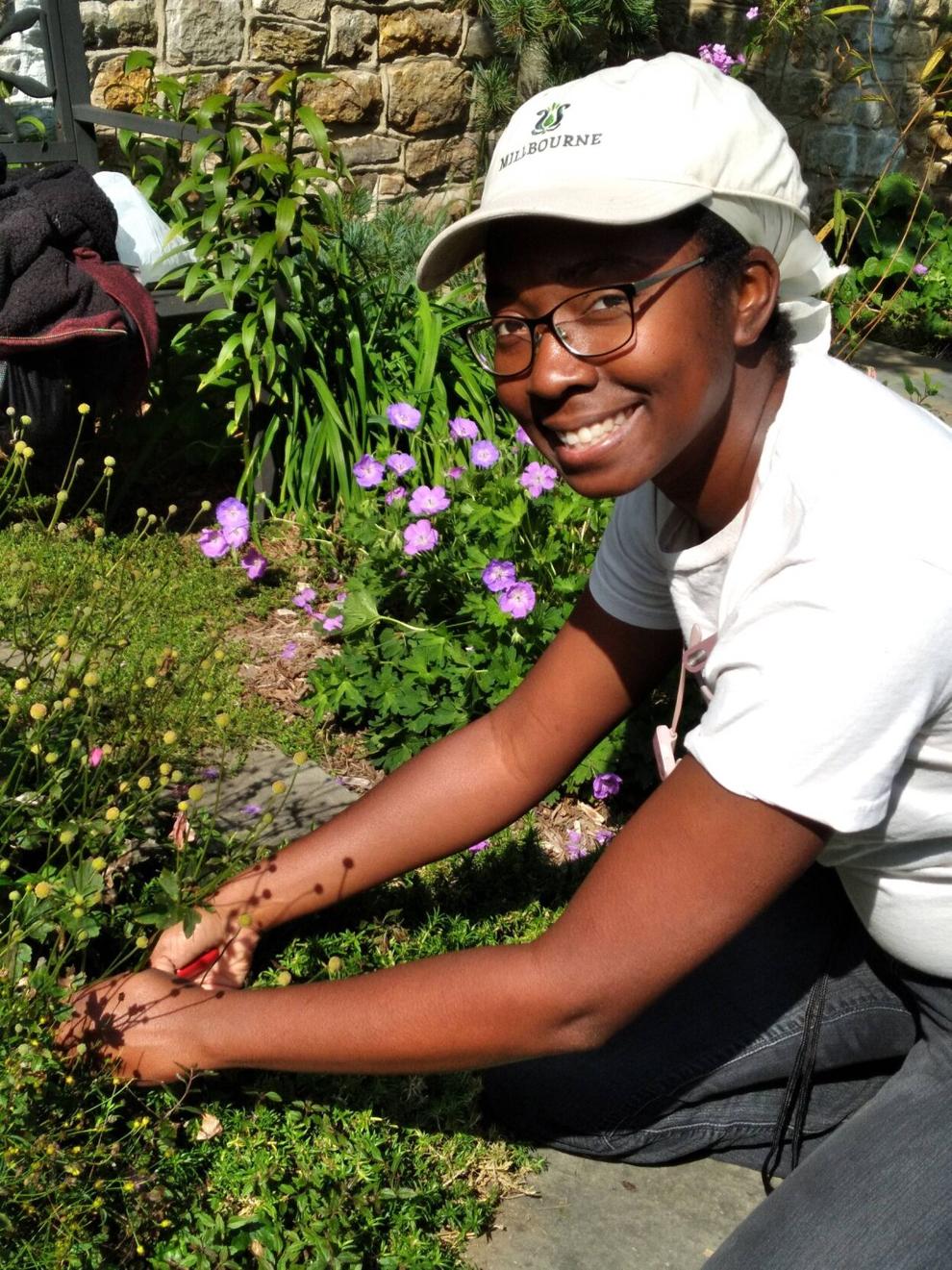 Saul has the largest FFA chapter in the state and one of the largest nationwide. Its graduates have gone on to a variety of careers. Food service graduates can be found working in high-end Philadelphia restaurants, doing research or working with the USDA. Horticulture alumni work in landscaping at public parks and gardens, or even with the Philadelphia Phillies baseball team; animal science graduates can be found in veterinary clinics, in research, with government agencies or large agricultural businesses.
Lisa Blum, Saul's senior agricultural teacher, says proudly, "Many students arrive here with only a basic understanding of what working in agriculture means. But by the time they graduate, we have worked hard to be sure they are ready for their next step."
Experience in the Field
To illustrate her point, Blum talked about several of her high school graduates.
One, Darryl Blakey, is from Saul's class of 2010. Afterward, he graduated from Penn State's College of Agriculture and went to work for FMC Corp. in its Washington, D.C., government affairs office. FMC is a global agricultural sciences company dedicated to manufacturing crop protection products.
After college, Blakey said, he worked for the U.S. House Committee on Agriculture. Since then, he has worked for the cattle industry, as a financial regulator, and now with an S&P 500 company. Blakey is currently working with his alma mater to help create partnerships and opportunities for other Saul students.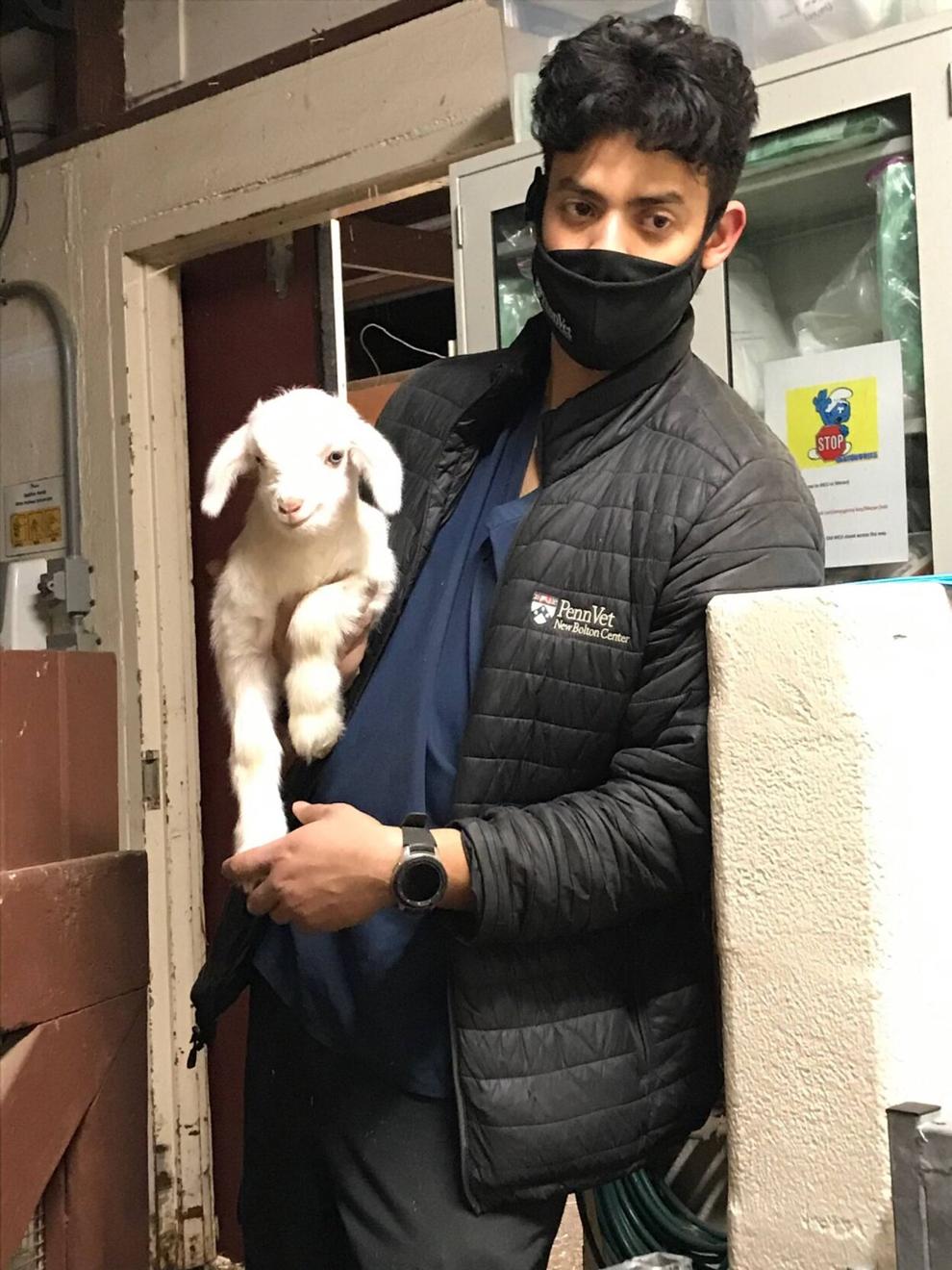 Joshua Veloz, who is in the Saul class of 2012, currently works at the University of Pennsylvania's New Bolton Center in Chester County, Pennsylvania — one of the busiest large animal teaching clinics in the country. Veloz began as an animal handler and now is affectionately called "the cow whisperer" for his ability to calm large animals. Veloz is finishing his undergraduate degree and hopes to do graduate work in bovine reproduction.
Another Saul student, Dan Kanagie, a food science major and a culinary school grad, started his career as a chef on a Navy submarine before working in both Philadelphia and Baltimore restaurants.
Three Saul high school students — Michael Talley, Angela Curley and Monay Angell — have taken their love of horticulture to South Philadelphia, where they keep the Philadelphia Phillies' baseball stadium property in pristine condition. Talley is a 2003 grad and the "boss" of the landscape group. He also studied horticulture at Delaware Valley University and interned at Fairmont Park in Philadelphia.
Curley, from the class of 2011, said she went to Saul because, like many freshmen, she wanted to work with animals. That lasted only until she was chased by a big cow. She switched to horticulture and was hired as an intern with the Phillies. It turned into a full-time job and now she enjoys working with her Saul colleagues, Talley and Angell.
Another Saul student and food science grad, Marie Kanagie McAleese, is a pediatrician who has become interested in both lifestyle and culinary medicine. She is certified in culinary coaching and is working on initiatives to increase access to fresh fruit and vegetables.
Belem Velasquez and Theresa Coleman say their hands-on classes and internships at Saul prepared them for their careers. Coleman studied at Penn State while Velasquez is studying at Temple University. The pair interned at prestigious gardens such as Longwood Gardens in Chester County and the Phipps Conservatory in Pittsburgh as well as the National Arboretum in Washington, D.C. Currently, Velasquez is employed at Philadelphia Gardens and Coleman is a horticulturist at a private estate.
Another Saul student, Lindsay McKeever, graduated in food science and now works at the USDA with arbuscular mycorrhizal fungi and its impact on crops.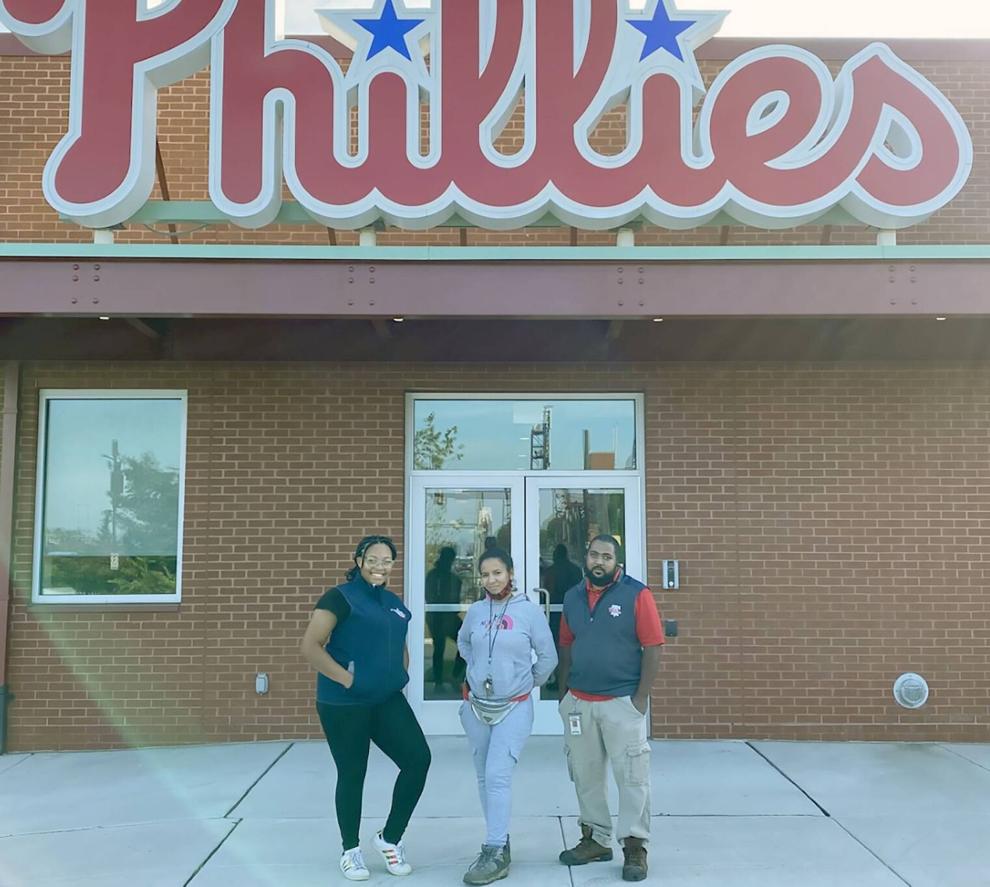 Many Saul high school graduates praised the school's hands-on approach and the ability they had to participate in internships with Saul partners including the Fairmount Park Commission, Outward Bound, The Philadelphia Phillies, the Philadelphia Zoo and Weaver's Way Co-op grocery, among many others.
All Saul students are members of its FFA chapter, said Pennsylvania FFA Executive Director Michael Brammer. FFA student leaders, working with faculty advisers, plan programs and SAE, or supervised agricultural experience, projects that happen throughout the school year. Some examples of SAE work currently include a large composting project for the community's gardens, halter breaking heifers and lambs, and the popular Philadelphia Flower Show.
Saul's principal is Alexa Dunn, who is in her third year.
"Like many of our students," she said, "I came here without an ag background and have learned about agriculture from our dedicated staff, many of whom graduated from Saul themselves and returned after receiving teaching degrees."
"Learning at Saul is grounded in asking questions, exploring various approaches, collaborating with colleagues, teachers, community partners, and reflecting on the process." Dunn said. "Our mission is to promote and focus on student leadership that makes a difference in our world."
Saul freshmen, after studying each of the school's four disciplines for a quarter, then choose their concentration from the areas of horticulture, natural resource management, animal or food sciences.
The high school maintains a 55-acre farm on-site where vegetables are grown and animals are bred and raised, all with student participation.
The school also produces several hundred pounds of honey each year with the help of its 12 hives, said Tiffany Turrentine, an animal science teacher and a Saul graduate herself.
Other programs to help fund Saul's FFA activities include the sale of produce through a CSA program called Henry Got Crops (a cooperative with the city's Parks Department) and the sale of livestock through the Pennsylvania Farm Show Junior Market, to local restaurants or through a customer meat-sharing mailing list. Meat sales support a five-day Farm Show trip to Harrisburg for 10-20 students with their project animals.
Jane Arbasak is Saul's farm manager and has spent 20 years on the staff, including this last year during the COVID-19 pandemic.
"Last year, with the issues caused by COVID, (it) turned Saul's teaching model upside down and tested all our skills. Interaction with animals was a particular problem," Arbasak said. "For example, with virtual instruction, our students never got a chance to work with our cows, sheep or swine."
Dunn feels Saul faculty are key in helping students succeed. "We help prepare students for their post-secondary life by teaching them about hard work, sustained effort, perseverance through challenges, and how to be creative thinkers," she said, "I believe we help students become more independent and self-sufficient. Any future employer or university would appreciate these skill sets."