Agritourism farms sell their farm products, but their biggest-selling commodity is the farm experience itself.
So, when the COVID-19 pandemic hit in March, these farms had to decide how to market their experiences in different ways. As such, farmers across the country have gotten more creative than they ever thought they'd have to.
Hugh McPherson, from Maple Lawn Farms in New Park, Pennsylvania, hosts the Maize Quest Corn Maze and Fun Park on his farm.
McPherson said, "I heard from my Aunt Margaret, who lives down south, that Drew Echols, a fifth-generation farmer at Jaemor Farms in Georgia, had been on the evening broadcast in Atlanta again with some terrible news."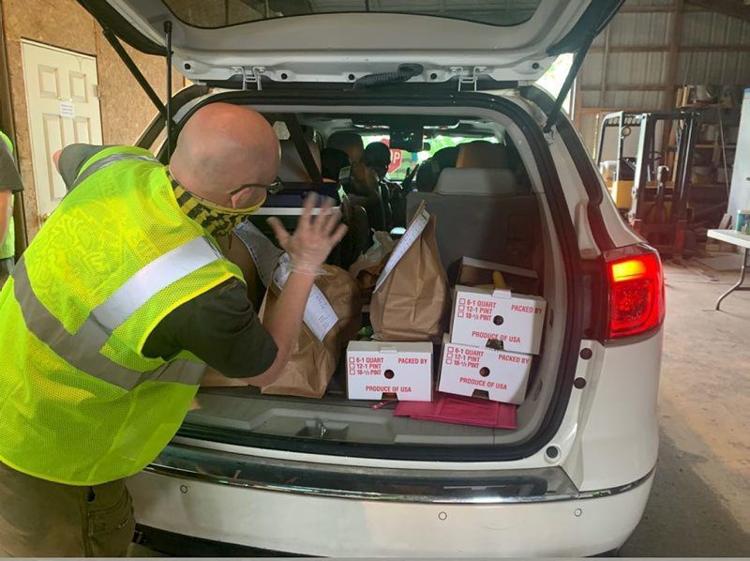 It turns out that Echols' customer for more than 8 acres of strawberries, a large food-service distributor, had called to let him know that they would not be able to buy his strawberries because of slowdowns in the purchasing chain due to COVID-19.
"Think about that," said McPherson. "Imagine being the farmer who planted eight football fields worth of strawberry plants for a good customer, and now, through no fault of your own, you are left holding the basket."
McPherson and his farm team started brainstorming ways they could help Echols, "because those berries weren't going to wait, and that's when we landed on this plan; we would hold the first-ever Drive-Thru Strawberry Festival at Maple Lawn Farms, using Echols' strawberries."
They had to move fast. Their big pivot was offering online sales within 48 hours of the decision to hold the strawberry festival. They sold everything pre-ordered and pre-paid, so they'd know exactly how much produce to order from Echols. They utilized their staff and buildings to keep costs down, and created an order fulfillment system that was pushed to the limit when they put orders into more than 900 cars on that Sunday afternoon in April."
In addition to the pre-paid strawberry order, the drive-through festival included a scenic drive through the farm, and a stop to purchase Maple Lawn Farms winery and bakery products.
Structuring the event around food purchasing was wildly successful. McPherson said customers loved the opportunity to get out of the house, particularly since buying food was deemed one of the few "essential" reasons people could leave their homes in the early weeks of the pandemic.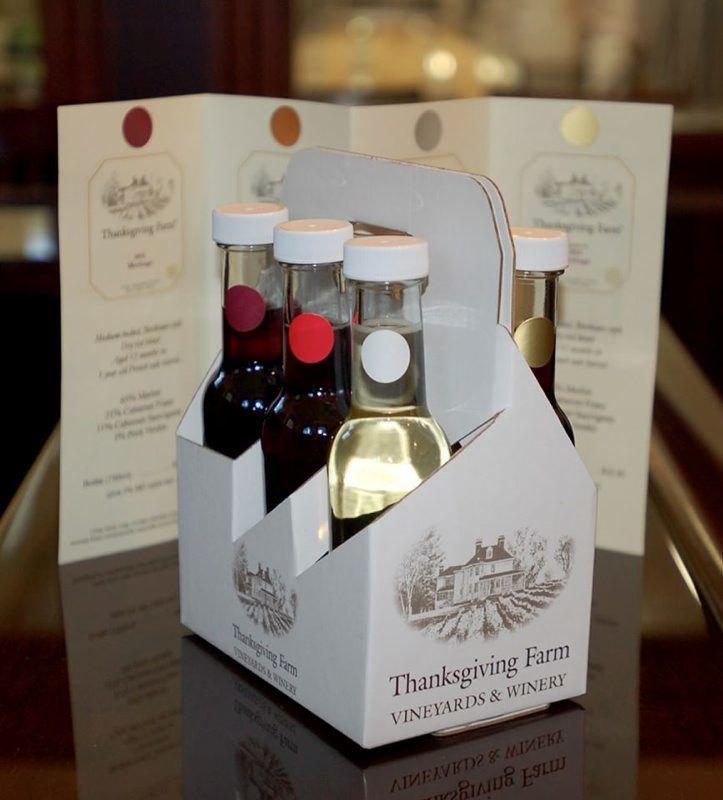 To prevent the spread of COVID-19 infections, the Centers for Disease Control and Prevention, and most states, have asked people to stay at home as much as possible, wear face masks, wash hands often or use frequent hand sanitizers, and stay at least 6 feet apart from other people as safety measures. Since being outdoors allows for more physical distance between people, many folks are seeking activities they can do in the out-of-doors in non-crowded settings.
So, McPherson decided the event's success merited a follow-up event, the Drive-Thru Blueberry Festival, which they held by partnering with another farm in Georgia.
"After the Blueberry Festival, we kept it local with our Local Food & BBQ event, which offered local beef, BBQ chicken dinners, local cheese, local ice cream, and some produce from Georgia," McPherson said, "and seven farms benefited from our sales efforts on that one."
With their new Drive-Thru Festival ventures, qualifying for the federal pandemic-aid Payroll Protection Program (PPP) was no trouble for the farm. Though millions of Americans have become unemployed this spring due to the pandemic shutdown, with PPP, Maple Lawn Farms has been able to call back 38 staff members that they would not have been able to employ if they had not taken a chance on the Drive-Thru Festivals.
"These festivals created revenue for us and our partner farms during a lockdown period in Pennsylvania, and over a month and a half before we normally open our farm market," McPherson said.
Moving further forward into their first agritourism season with COVID-19, McPherson said they are aware that extra work is needed to fulfill required health safety measures for their staff and for customers.
They plan on using timed-ticketing for all their events to limit the crowd, reduce stress on staff, shorten lines and reduce wait times.
"It will also take increased hayride capacity as we get to our sunflower festival and pumpkin picking, so managing the inbound guest flow will be critical. I think it is an opportunity to demonstrate our care for our guests, and if we do it right, we will be some of the few events able to proceed," McPherson said.
On the West Coast, KATU News out of Portland, Oregon, reported on a farm that responded to COVID-19 by hosting a drive-thru "farm safari." Plumper Pumpkin Patch and Tree Farm has allowed visitors to tour the property and see the farm animals from the safety of their car.
According to KATU News, owner Jim Kessinger said it became a "rewarding" adjustment during the coronavirus outbreak, and that the farm sold out its opening day of the farm safari on May 1.
Tougas Family Farm in Massachusetts also created a drive-thru, but they added a fun twist; a drive-thru Farm I-Spy game. Players looked for the game items as they drove through the farm. Among those featured items were a silo, a dump truck, a tractor, blueberry bushes, and more.
"We wanted to create something that would be fun for the kids." said Kerrie Ward of Tougas Family Farm. "Having the ability to share the farm with families is one of the best things we get to do. Kids come to the farm to see the animals and the tractors, so why not make a game of it? We posted the list of items to find so that people could print it out prior to their arrival. As people drove through the orchard, you could hear the excited kids yelling out the items on the list. We could not have hoped for anything better."
Tougas offered online sales and drive-thru farm product pickups.
Phyllis Tougas said "our online store has been running at about 100-150 orders per day, with a high of 250 orders for our Apple Blossom Drive Through: Part 2. We tried pre-packing the orders once — now we pick the orders when the customers arrive. We have gotten very fast, so it goes smoothly. Our physical store has now been converted from a store to a warehouse for orders."
Ward said that most people appreciate the health safety measures that have been put into place, and are grateful to know that the farm is doing its best to not only keep guests safe, but staff as well.
"The response so far has been overwhelming, and we are appreciative for the support," Ward said.
In Maryland's southern Anne Arundel County, Doug and Maureen Heimbuch of Thanksgiving Farm Winery adapted their usual in-person wine tasting to be a four-person, takeout tasting kit. The Wine Tasting-to-Go Kit includes six different wines, each in a sealed 5-ounce bottle. The bottles are color-coded to match a written description of the wines. The bottles are placed in a convenient six-pack carrier, and are brought to customers via the winery's parking lot Carhop Service on Saturdays.
"Our outdoor seating area (reopened Saturday, June 6), and we have expanded and rearranged our outdoor seating area to ensure at least a 6-foot distance between seated guests at adjacent tables," Maureen Heimbuch said. "We are taking reservations for the space, and per compliance with current state and county COVID-19 orders, we can only have household groups sitting together at one of our outdoor tables."
She followed up with, "We stay hopeful that people will be able to move around safely again in the near future."