HARRISBURG, Pa. — Reducing the regulatory burden on agritourism will be a top lobbying priority for Pennsylvania's agriculture organizations this year.
"Diversity is the best insurance policy," said Hannah Smith-Brubaker, executive director of Pasa Sustainable Agriculture.
Leaders from five ag groups spoke at a House Agriculture and Rural Affairs Committee hearing on Wednesday at the Pennsylvania Farm Show.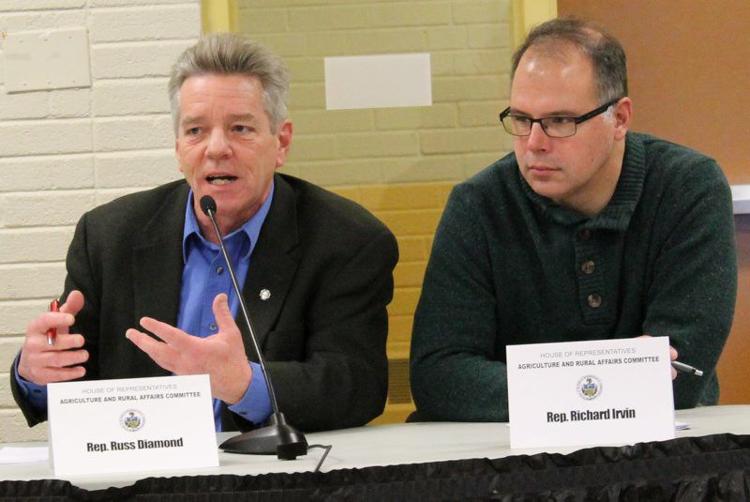 With prices soft for many ag commodities, farmers continue to look for ways to diversify their operations.
But regulatory changes are needed to reduce the cost of starting these businesses.
Legislators have already introduced several bills to help.
Rick Ebert, president of the Pennsylvania Farm Bureau, and Heidi Secord, president of the state Farmers Union, both praised Rep. Barbara Gleim's bill to limit the liability of agritourism venues when neither party is at fault for injury or damages.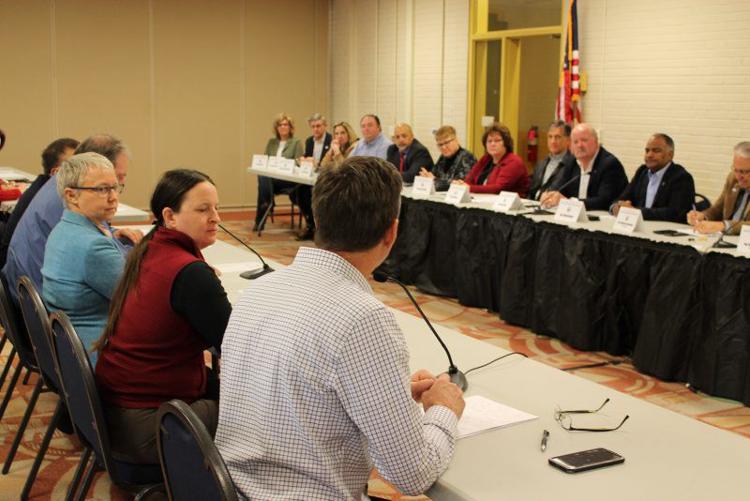 Similar laws, passed in 20 states, are designed to prevent frivolous lawsuits over the realities of farming, such as weather, livestock and uneven ground.
"Our farms are not shopping centers. They are working lands," Ebert said.
Farms would need to post warning signs, and visitors could still sue in cases of gross negligence.
Farm Bureau is also pushing legislation introduced last year that would exempt farm event venues from certain code requirements, including the installation of sprinklers.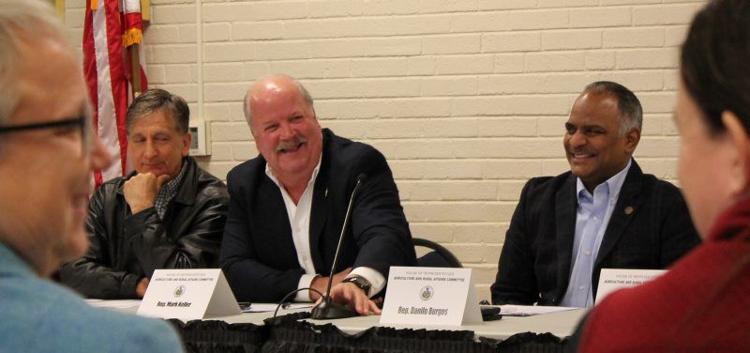 Retrofitting a barn with sprinklers can cost $60,000 — more than many farms can afford. Because most farmers are not hooked up to municipal water, they would have to install holding tanks to get sufficient water pressure, Ebert said.
Exempt barns would still need smoke detectors and fire extinguishers, and could not have open flames indoors.
Rep. Clint Owlett, R-Wellsboro, asked how dairy farmers could diversify when several years of low prices have left some farmers struggling to qualify for loans.
One option might be to build on USDA assistance for building high tunnels, said Ebert, who is adding one of the greenhouses himself as he brings his sons into the business.
And even when they're looking to diversify, many dairy farmers could use some help on their main business.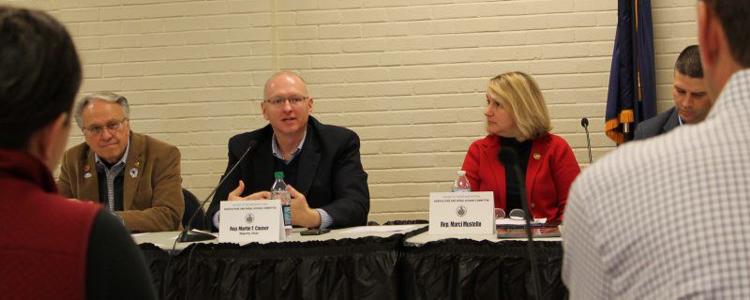 Two bills by Rep. John Lawrence would do just that, said Wayne Campbell, president of the Pennsylvania State Grange.
One bill would create incentives for dairy processing in the state. The other would allow the state to collect and distribute the over-order premium. This payment on in-state milk currently filters back to farmers through the supply chain.
For organic dairy farmers, improved promotion through the PA Preferred program could be a big win, Smith-Brubaker said.
Though Pennsylvania is a leader in overall organic sales, many large retailers in the state get their organic milk from farms in Texas or Colorado, she said.
Though dairy and diversification are important, the Grange is even more adamant about the need for expanded rural broadband. A good internet connection is key for precision agriculture, education and telemedicine.
"Broadband is to this century what rural electrification was to the last — absolutely essential to rural PA," Campbell said.
Campbell praised the creation of the House Broadband Caucus and the passage of a bill that would require an inventory of state-owned structures that telecom companies could build on to expand broadband infrastructure.
The biggest question is how to pay for extending broadband to sparsely populated areas.
Democratic Gov. Tom Wolf proposed some funding for broadband in a sprawling infrastructure plan last year.
But funding would have come through a new tax on the Marcellus shale industry, which was a poison pill for Republicans.
That's not the only funding proposal, and Campbell said he hoped lawmakers would consider all options.
This year will test whether farm groups and lawmakers can keep up the momentum from last year's PA Farm Bill, which created $23 million in new ag programs. Many components of the Farm Bill passed with unanimous support.
Progress on agritourism and dairy would be achievement enough, but the farm groups raised a host of other concerns as well, from animal health and the finances of the Farm Show Complex (Chris Herr of PennAg Industries Association) to logging regulations that could help farmers who own woodlots (Smith-Brubaker).
The National Young Farmers Coalition, which was not part of the hearing but is growing its presence in the state, plans to push increased land access for early-career farmers and policy to address climate change, spokeswoman Karen Gardner said in an email.
Ag committee Chairman Martin Causer, R-Turtlepoint, said his body will continue working on rural broadband, farmland preservation and other issues.
Causer said his top priority is to evaluate the effectiveness of the Farm Bill programs.