As a guest entering the stables at Suttler Post Farm Clydesdales, the first thing you'll notice when all 10 Clydesdales pop their heads out over their stall doors to say hello is how friendly they look. The next thing you will notice quickly is just how big they are.
Clydesdales are large, elegant-looking horses with flashy white feathering, or long hair, on their legs, that originated in Scotland and were imported to the United States in the 1890s. The breed is well known nationally, mostly because of the "Budweiser Clydesdales," a team used in Budweiser advertising on television.
The breed's sheer size, coupled with their sweet personalities, are what draws people to them.
Suttler Post Farm Clydesdales, also called "Home of the Southern Maryland Clydesdales," has recognized that attraction on their farm in Mechanicsville, Maryland.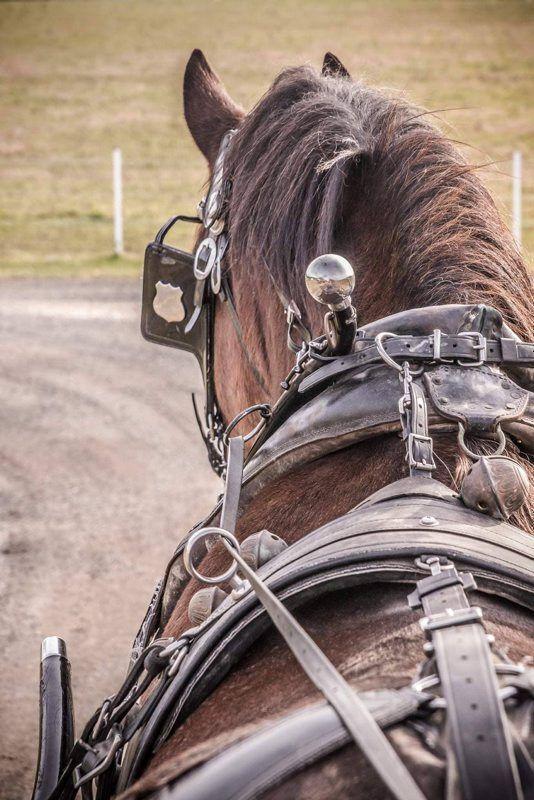 The farm is owned by Wayne Mast, who runs it with the help of his son, Danny Mast, and several other family members. It all began in 2001, when Wayne went to an Amish auction in Pennsylvania and his daughter fell in love with a Clydesdale named Doc. Wayne purchased Doc for his daughter in hopes of starting a horse-drawn carriage business in his area.
The horse "bug" bit Wayne hard, and it coincided with the farm transitioning out of growing tobacco, due to Maryland's Tobacco Buyout Program in 1999. Wayne started his Clydesdale operation in 2001, and has been offering horse-drawn carriage services since 2005, including a large six-horse hitch, for weddings, birthday parties, festivals and events.
The new business quickly took off, and was not only popular in Maryland, but across the country. Wayne and his Clydesdales have participated at numerous events across the U.S., from the World Clydesdale Show in Madison, Wisconsin, to the Florida State Fair in Tampa, Florida, to the Preakness Stakes in Baltimore, to Ocean Downs Casino in Berlin, Maryland, and even delivering the White House Christmas tree in Washington, D.C., on numerous occasions.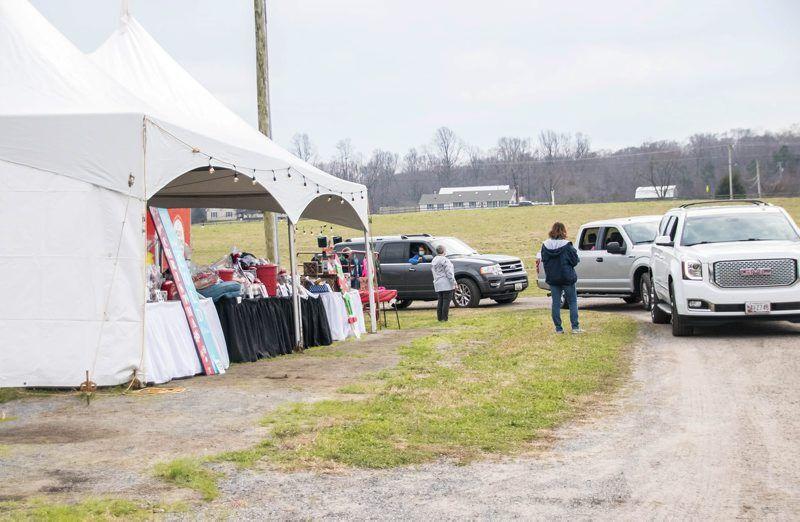 "It's truly an honor to have been a part of so many events over the years, and once COVID-19 is under control, we know there will be more to come," Wayne said.
When the COVID-19 pandemic first hit in early March, the Masts hoped to wait it out. However, 29 off-farm events that were previously scheduled had to cancel, and most weddings and festivals were almost nonexistent. With the daily expenses for horse care adding up, Wayne decided they needed to offer more at the farm to help bring in income. So Suttler Post Farm Clydesdales started offering private, horse-drawn carriage rides on the farm. They advertised them as rides for up to six people, by appointment only, and following all COVID-19 safety protocols. The rides became popular quickly.
"This unique experience brought joy to our guests and put a smile on everyone's face, and the horses enjoy working, because it gives them a purpose again," Wayne said.
Guests who visit the farm are also delighted to see the two giant Sulcata tortoises in residence, and the farm's Dalmatians, "which of course, pair perfectly with the Clydesdales," said Danny Mast, "just like on the Budweiser commercials."
This past holiday season, Suttler Post also partnered with a photographer to offer holiday-themed photo sessions, where guests posed with one of the horses at a stall that was decked out in holiday splendor. The photo sessions were popular and sold out quickly, with many participants using the photos taken with the Clydesdales for their holiday cards.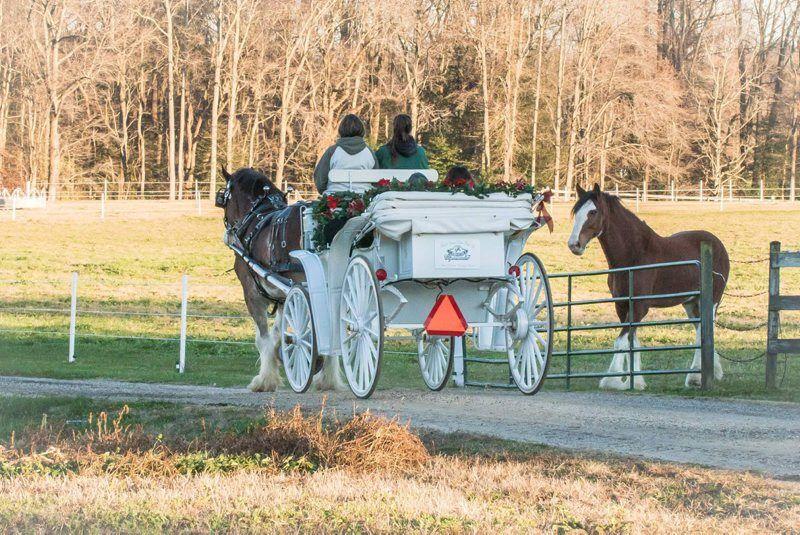 Giving back to the community that has been so good to them is also important to the Mast family. This year, for COVID-19 safety, they hosted their annual Holiday Open House to benefit hospice as a drive-thru event. To offset costs, they secured sponsorships from many community members and businesses. Raffle items were donated as well. Food and craft vendors were set up along the drive of the farm, Santa was in residence, and the wide-set stable was decorated and set up for cars to drive through and view the horses. The event was extremely popular, and raised funds and awareness for the local hospice.
Of course, Suttler Post Farm Clydesdales is hoping to get back to the "new normal" as soon as health safety allows.
In the meantime, Wayne said, they are giving private farm tours and carriage rides as well as exploring more activities to offer at that farm, all the while wondering if this may be the way of the future.