WATSONTOWN, Pa. — A Northumberland County couple has grown a fragrant herb farm.
Chris and Katie Davis of Watsontown bought and planted 1,500 lavender plants in the spring of 2019. It's now a location for purchasing a bouquet of the sweet-scented, soothing plants. Essential oils can be squeezed from the blooms. And the picturesque fields of plush purple are like eye candy to visitors.
During July weekends, the Davises offered a "U pick" option at Mountain View Lavender Farm, from 10 a.m. to 8 p.m. on Saturdays and 1 to 4 p.m. on Sundays.
"We raise the lavender for agritourism. A lot of people come here and like how beautiful it is," Katie said. "This is what we wanted. We wanted people to come here and relax."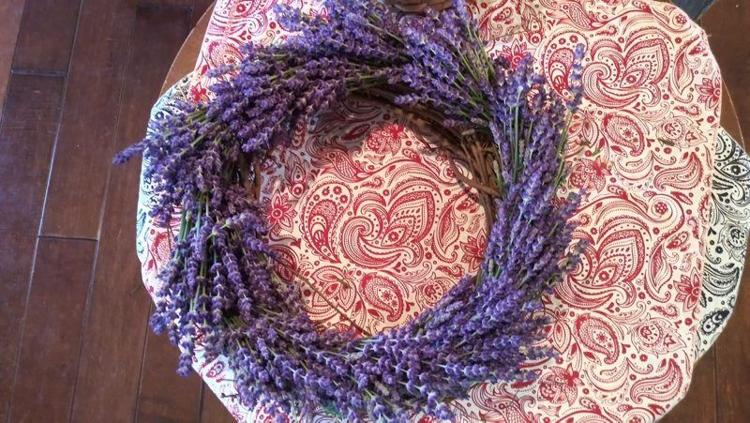 This farm was not part of the couple's plans when they first wed, said Katie.
She was raised in Pennsylvania and her husband hails from Missouri. They built their home in Northumberland County and wanted to do some landscaping on their property.
"I went to the local nursery and got some lavender. I thought it smelled good, so we planted it and it did well," Katie said.
"I love purple and I like herbs," she added. "My husband did research and thought it was viable here. Plus, everyone loves lavender."
It smelled so nice and looked equally nice. So, the couple bought more and filled a field with lavender.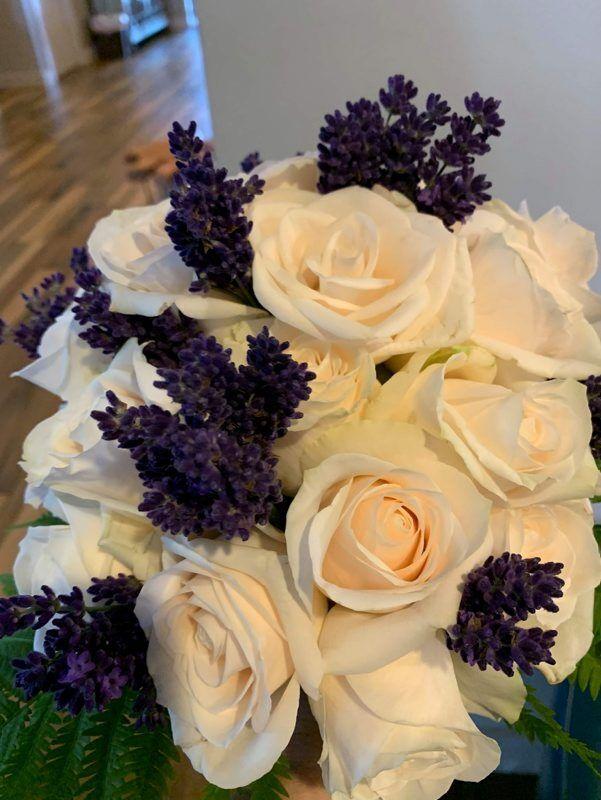 The vividly colored farm soon became a labor of love.
The Davises had the soil tested, and amended it with lime. They purchased a rototiller and bought mulch. They created a raised bed for the plants.
"It was a lot of hard labor. We planted by hand," Katie said.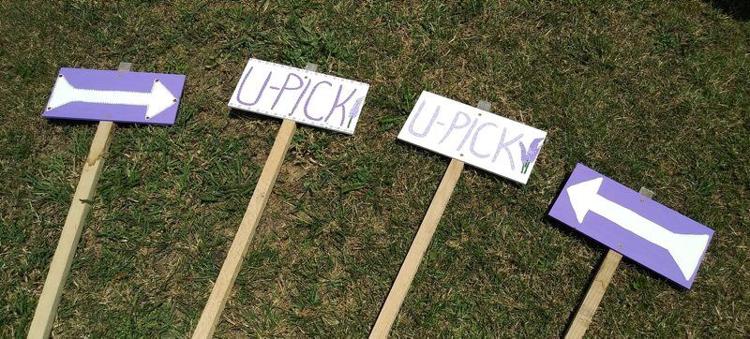 Among the farm's plants are 10 different types of lavender. Lavender can be an English, French or Spanish variety, she said. The Davises raise exclusively English and French lavender.
The Spanish-Portuguese type does not grow well in Pennsylvania, Katie said.
The French varieties seem to do better at the Watsontown farm, she added. The one known as "Phenomenal," has lived up to its name, she said.
This is the second year they have planted this form. It typically grows 24 to 30 inches and produces bright blue-violet flowers.
Their favorite English variety is called Elegant Purple.
And, some varieties are not purple at all. Some varieties are more of a pink hue, Katie said.
There are other differences in the lavender varieties.
English varieties bloom in mid-June, while the French type blooms in late July.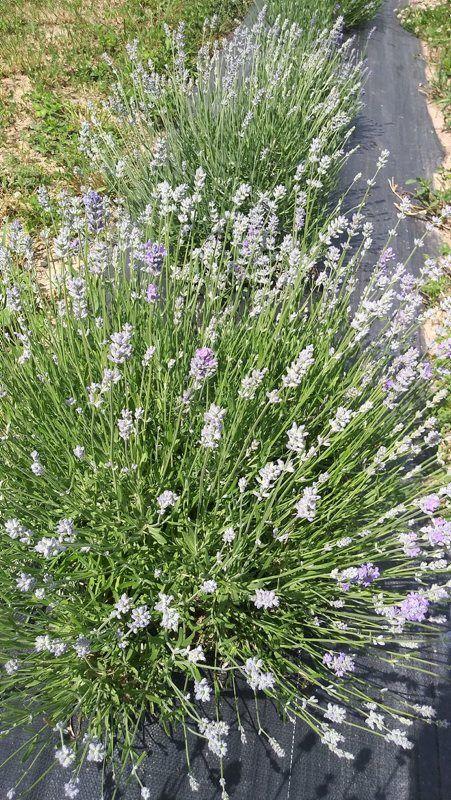 The French varieties stay green through winter, Katie said, while many English varieties have a dead appearance in the cold season.
French varieties have a "pointy" top that is comparable to wheat. English varieties are more rounded.
Visitors to the farm are interested in these differences as they come to pick their own lavender.
"We wanted to give people farm experiences," Katie said.
The couple is still examining possibilities to add farm fun for visitors.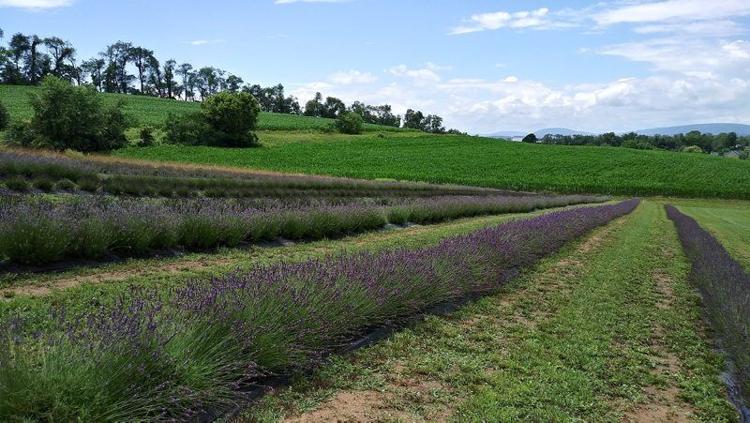 Planning is a challenge as Katie cares for and schools their two sons at home, and Chris works many hours at his full-time job.
"There are lots of avenues we could do," Katie said, "but I'm only one person here."
A "U-pick" opportunity has done well at the popular farm. Bouquets are sold for $5.
"People love to come out and pick," she said.
Visitors are asked to bring a basket and scissors.
"I send them to the field and tell them to cut in the bushy, woody shrub and to stay above the wood. I show them the size of a bundle that would be $5," she said.
Some customer-harvesters choose to use the plants as a decorative piece or put it dried in a sachet.
The lavender is also used in recipes. Katie has made banana muffins with the lavender, as well as a lavender-lemon chicken.
"The buds have a second bloom. You need to cut them before the second bloom if you are using it for culinary (reasons)," she said.
Katie uses a hand-held sickle to cut the lavender plants. She ties the lavender in rubberbands and hangs them upside down to dry. Katie said the lavender can dry for weeks in the sun.
Rubbing the flowers on the hand and breathing in the fragrance is said to have a soothing effect, she said.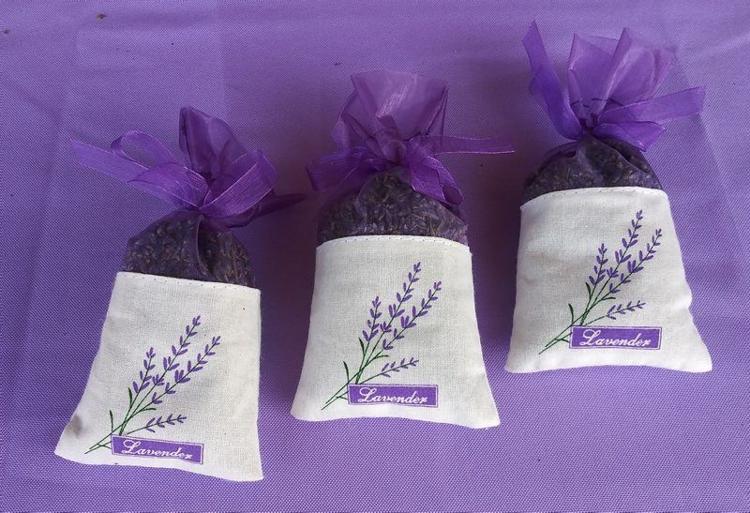 The stems and leaves can be distilled to produce lavender oil.
Uses for essential oils include aromatherapy, which is said to calm anxiety and relieve insomnia.
Lavender is also used in tea.
Visitors may purchase lavender for making their own soaps and body lotions, too.
Katie said initially she did not know a great deal about lavender. She did some research and was surprised to learn the plant loves heat and is drought-resistant.
"A lot of rain can destroy lavender farms," she said, noting the dry summer so far has been great for their plants.
She explained that this is why they planted with raised beds.
"In the Mediterranean, in France, is where lavender grows best," she said.
Though the Phenomenal lavender is doing well for the Davis farm, its ideal location is in the Southern states where humidity is high.
The Davises have hired one person to help oversee the "U-pick" days at the farm.
"I could put a lot more time into it, but I have to motivate two little boys to go to the field," she said.
The boys are helping, however. The Davises' 9-year-old enjoys explaining to visitors how to cut the plants. The 5-year-old likes to feed the plants to his rabbit.
During the winter months the couple trims the field. Last year there was some frost damage, Katie said. She learned that lavender farmers in New York put up tunnels for their plants during winter months.
Katie is hoping to also have sunflowers on the agritourism farm and is looking at expansion possibilities for the lavender plants.
The Davises have 14 acres, but so far only an acre-and-a-half is filled with the lavender. They operate the remaining acres as a hobby farm with hay and a few Irish Dexter cows.
For more information about the farm, go to Facebook and search for Mountain View Lavender Farm. The last U-pick lavender event is July 18-19.