For restaurateur, shepherd, writer and academic Shannon Hayes — owner of Sap Bush Hollow Farm Store and Cafe in rural West Fulton, New York — staying diverse means staying in business. To make decisions about what venture to get into next, she uses two guiding principles: the quality of life she desires and her farm's mission.
"We're choosing things not based on the current trend in farming, but what will help us with our mission and take care of our family," she said. "We're really focused on taking care of our family's well-being."
The farm raises 65 turkeys, 1,200 to 1,500 broiler chickens, 26 head of pork, 60 laying hens, and 100 breeding ewes for fiber and lambs each year. About half of the farm's 260 acres is in pasture.
Sap Bush Hollow Farm's meats are used to create the cafe menu. The farm's meat and other products, such as wool blankets, are sold through the self-serve farm store as well as by mail order.
Three generations work together on the farm, including her parents, she and her husband, Bob, and their children. All participate in the decision-making process regarding what the farm will contribute to the local community — and that's not just related to the wool items she makes or the food she raises.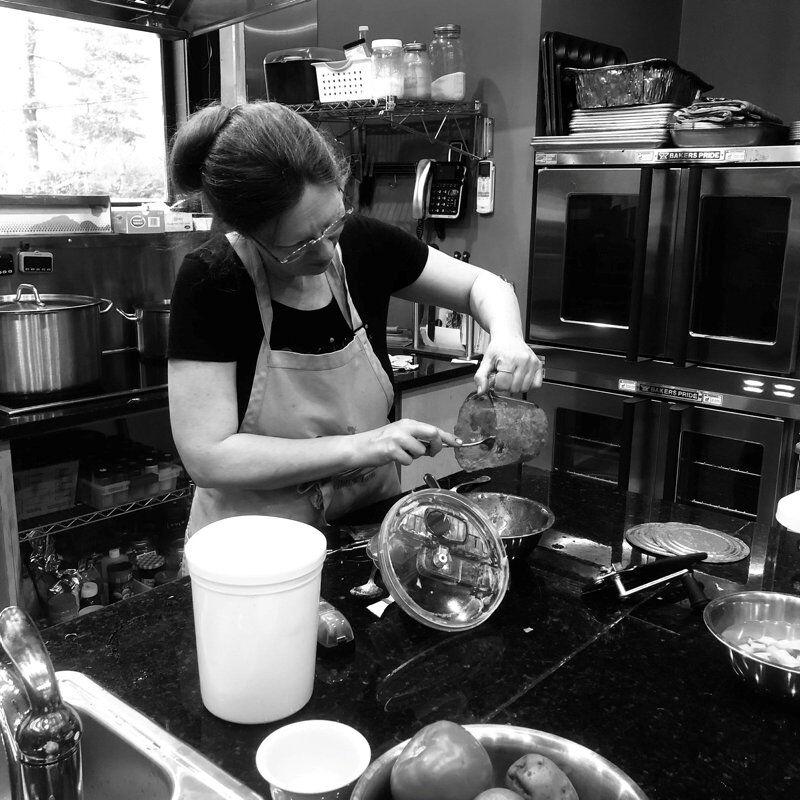 "We want to have connections and relationships, and a sense of community," Hayes said. "Places like ours are a target for unwanted development. We want to build a quality of life here. It protects the soil, water and trees, because people love this place. We're using our farm to protect that."
Many of these principles went into her most recent book, "Redefining Rich: Achieving True Wealth with Small Business, Side Hustles & Smart Living," released from BenBella Books in August 2021. The latest book is about carving out a quality of life that enriches her family, community and environment.
Hayes is the author of numerous cookbooks and other books, including titles like "The Grassfed Gourmet: Healthy Cooking and Good Living with Pasture-Raised Foods" in 2015, as well as "Homespun Mom Comes Unraveled ... And Other Adventures From the Radical Homemaking Frontier," in 2014.
In addition to publishing, she also creates podcasts and writes a farm blog.
She and Bob began their cafe in what would seem like an unusual period — when a family health crisis demanded even more of her time. However, operating a business while her parents stayed with her family during their recovery turned out to be a blessing, because she could draw on their wisdom and experiences.
A big life lesson Hayes has learned is that "you have to be true to who you are."
"I've been writing and speaking in this movement for 25 years now. And, somewhere along the line, I used to think I had to come across like a public speaker," she said.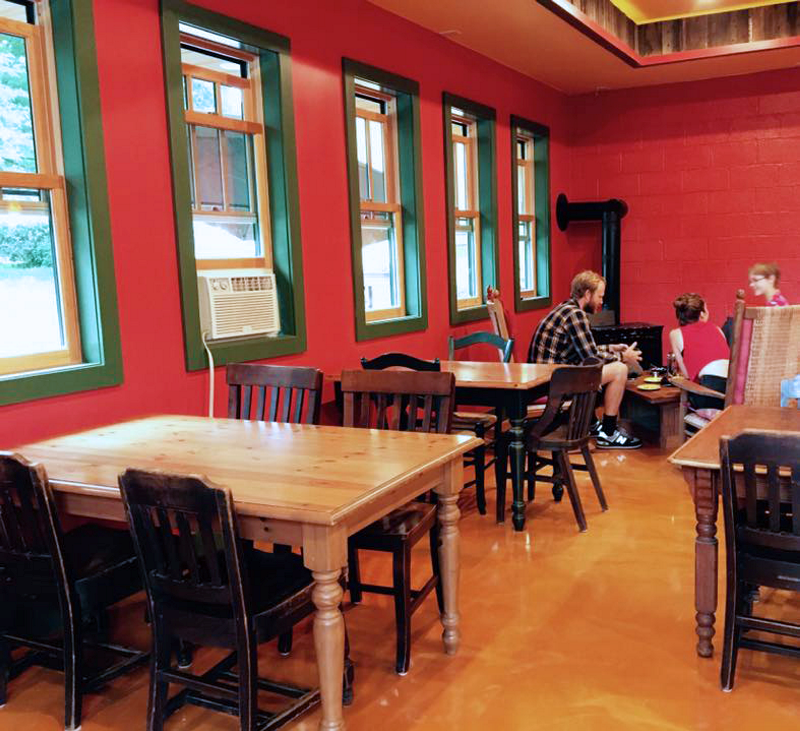 Instead, she needed to find her voice and speak more authentically. She realized that she does not help anyone by coming across as "an expert," but instead by pointing out how her mistakes have helped her learn.
She likes to rise early — about 3 or 4 a.m. — to write or record a podcast. She feels more comfortable working in those media than going on large public speaking tours, said Hayes.
Balancing home life, work life and her children's academic life is about "showing up every day at the same time," Hayes said.
Her dedication to consistency has helped her home-school her children herself (long before the COVID-19 pandemic sent children home with materials and Zoom lessons).
Hayes has also tried to instill in her children a work ethic that has spurred them to help out on the farm. But that does not mean the family does nothing but work, she said. Hayes sees merit in personal time.
She views her personal quiet time as just as important as cooking in the café, bookkeeping or making social media posts.
"Recognize ... what you need in your days to feel good," Hayes said.
She has grown comfortable with not being able to "do everything" and now feels free to ask for help as she needs it.
During the pandemic, she had to tweak how the farm operates. The family pulled out of a very large farmers market and built a store that works on the honor system, so customers could obtain food without in-person contact. She also put all her products online, so people could order them ahead of time. She removed tables from the café and expanded its outdoor seating during suitable weather.
She also keeps in mind that families come first, despite any business crises.
"Everyone in the family and workers (are) within 2-1/2 miles right now, and can take care of each other, so we can take care of our community," Hayes said. "We have times when everyone has to drop and run. I feel so much more comfortable being close. We decided that to keep the business going more sustainably, we wanted a time of rest. We switched the café, so it's open nine months (out of the year)."
Its last day of operation for the most recent season was Dec. 18.
Sap Bush Hollow Farm stays busy during the rest of the winter and into spring with the honor system market and with the upcoming lambing season.
She encourages farmers to prepare the next generation to succeed on the farm by "letting them be who they're meant to be."
"I used to think I cared passionately about the land and food," Hayes said. "I thought (that) to carry on the family farm, I had to be my father and mother combined! Divinity has given me who I am supposed to be. I wasn't succeeding in any of them. My husband and I both learned I am very different (from my parents). We had to change things and let ourselves be ourselves with our imperfections and our strengths. That's why the centerpiece of the farm became the café. I'm strongest in the kitchen."