On the Value of a World War II Poster: The recent Memorial Day holiday reminded me of the World War II Air Force recruiting poster in my late father's garage workshop. He was an Air Force pilot, as was my grandfather.
The poster has been there ever since I can remember. It pictures a formation of B-17 planes. In the clouds are what I think are the artists' names. It has been framed and is in mint condition.
Does it have any value other then as a family heirloom?
C.C., Charlotte, North Carolina
Answer: It is a wonderful family keepsake. The artists' names are Dan V. Smith and Albro F. Dounes.
While many reproductions have been made, your original print has a retail value of over $1,000.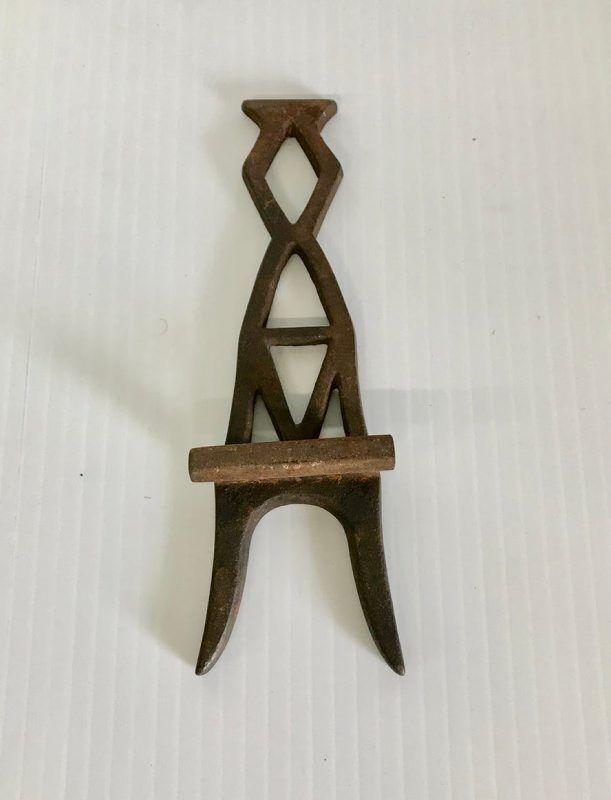 A Mystery Item: Can you tell me what this odd-looking object is? I found it at a flea market in Dallas, Texas, on a vacation, many years ago. I thought it would make a novel decoration for my office. I am now retired and would like to sell it.
It appears to be cast iron and around 12 inches long.
How old is it? I paid $10. Is it worth more?
Answer: You have a late-19th-century boot jack. It is in a Southwestern style. Sometimes it doubled as a door stop. However, its primary function was to help remove the high, tight boots of the 19th century. They were made for women as well as men.
Since they were made in a variety of designs, there are many collectors. Some figurals were insects. A collector could pay $200 or more.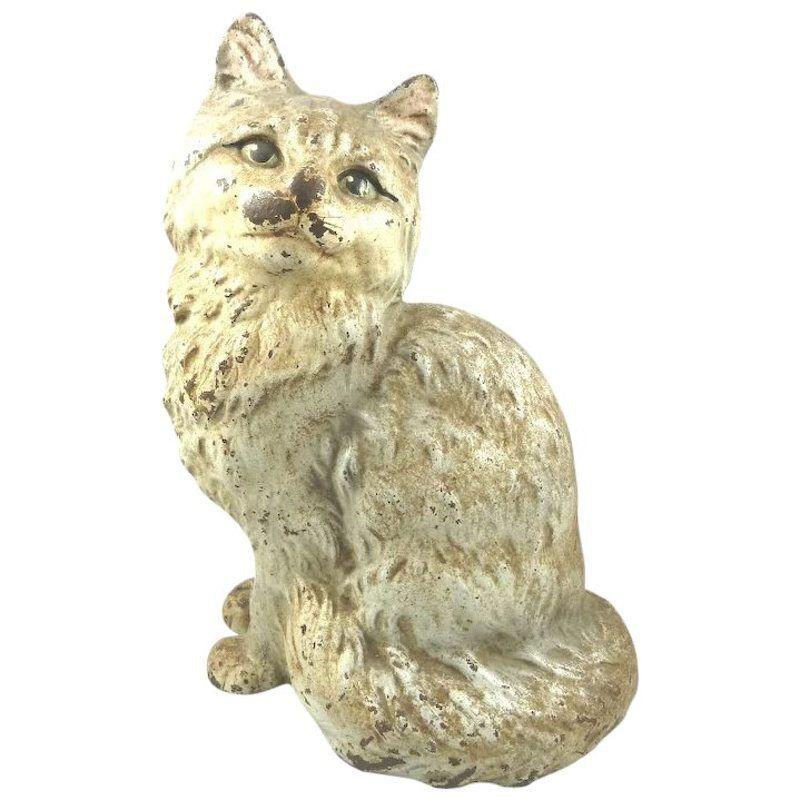 The Story Behind a Heavy Cat: Recently I was cleaning out my late parents' summer cottage for future sale. In the garage was this painted statue of a seated cat.
It is made of some kind of metal and is very heavy, maybe iron. It is nine inches high. On the bottom it is signed "Hubley" and has the number "302." I plan to use it as sculpture on my patio.
What can you tell me about it and its value?
B.T., Denver, Colorado
Answer: You have a cast iron door stop, made between 1930 and 1940, by the Hubley Co. of Lancaster, Pennsylvania, founded in 1900. It is known as "The Persian Cat" and many reproductions have been made over the years.
Early examples were hand-painted, signed and numbered. Reproductions have smooth, spray-painted bases and hand-painted details.
There are serious collectors who would pay $200 or more for yours.