It has been a long spring for shoppers who can't get out of the house due to the COVID-19 pandemic. And, that is doubled for antiques buyers who love to explore everything from barns to small shops and warehouses for their latest find.
Although physically distanced, in-store shopping is just beginning to again be a part of our lives, antiques buyers and sellers have found new ways to do what they enjoy most — searching for their next hot discovery on shop websites and online antique sales sites.
Before the pandemic struck the U.S. in March, antiques retailers in the historic Lancaster County, Pennsylvania, borough of Columbia were in the midst of a five-year upturn in business. They were optimistic that 2020 would be a watershed year for sales until the coronavirus hit. With nearly all retail establishments closed for months, businesses hope now that the town hasn't been forgotten and that antique shoppers will lead tourists back — and soon — to the historic town by the river.
There are dozens of antique shops in the borough, many built in historic 19th and early 20th century repurposed, brick warehouse buildings in the downtown area. The area has been developing as a new antiques hub for the past decade.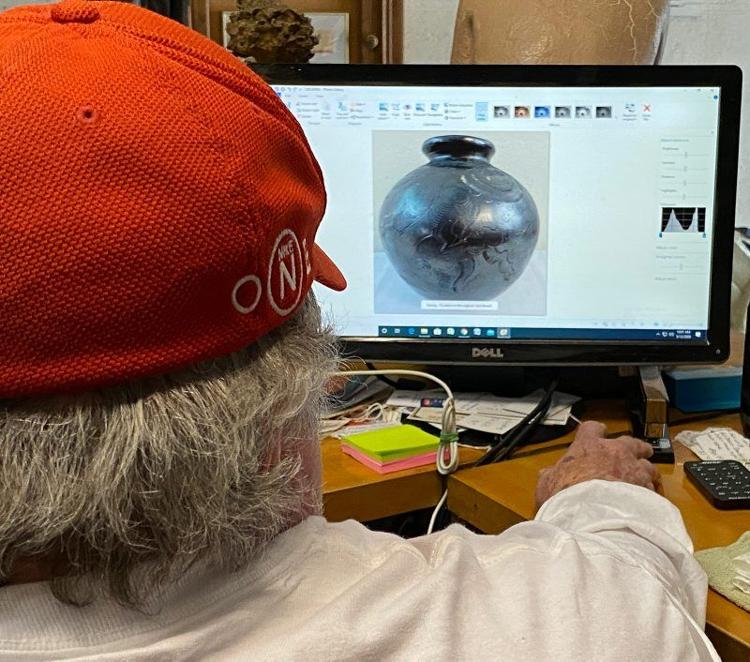 Beverly Shank serves as the Susquehanna Valley Chamber of Commerce executive director, and works with Discover Lancaster and other tourists groups to promote Columbia as a destination. These groups provide information about events in the town as well as Columbia's antique stores, which range from small shops to large, block-long, multi-story mill buildings.
Three of the borough's popular establishments — Burning Bridge Antiques (on Walnut Street), Tollbooth Antiques (on Chestnut Street), and the Old State Theater (Locust Street) — each offer something different to the antiques and vintage collectible shopper. They and their vendors and consignors have spent the recent pandemic-induced downtime acquiring new stock and are anxious to unlock their doors.
Burning Bridge Antiques, with 24,000 square feet on three floors, is managed by Cindi Coleman. She explained that it houses 200 different dealers and 700 consignors and stocks nothing newer than 1979.
The Herr family, which also does fruit farming locally, owns Burning Bridge. They renovated the building that for 100 years housed the local hardware store. It opened as an antiques marketplace in 2005.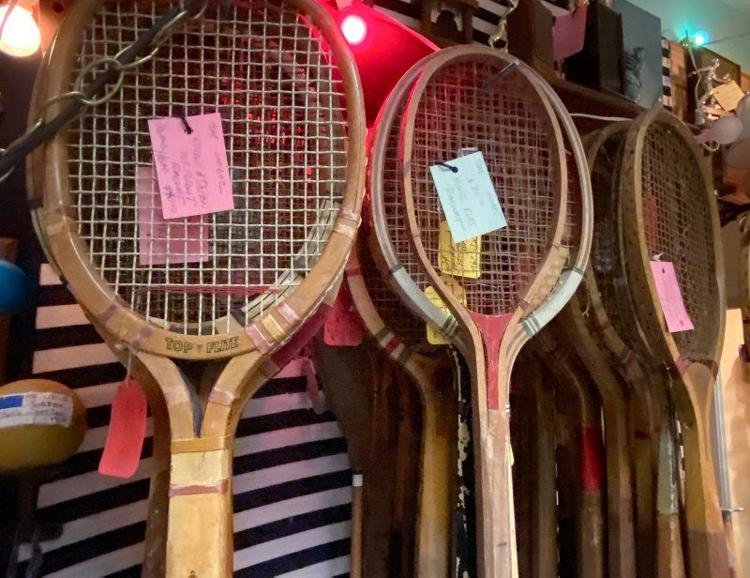 Burning Bridge is known for everything from midcentury items to primitive antiques as well as architectural salvage, jewelry and furniture. Coleman says visitors and antique buyers marvel at the historic tin ceilings in the building and how the Herr family painstakingly preserved the buildings' integrity and historic beauty.
Burning Bridge is organized into specific vendor spaces, each focusing on that owner's interest — from primitive to eclectic. The site is so popular for sellers that it has a waiting list of 30 vendors who would like to rent space. A number of vendors have been with them since their opening.
Burning Bridge does extensive advertising to draw visitors to the borough year-round, especially during its large open houses that feature music and refreshments in the spring and fall.
Dave and Sue Doolittle opened Tollbooth Antique Market in 2010. It is home to 40 active vendors in 40,000 square feet on three floors. Many of the vendors spend weekends at their booths talking to customers about their vintage collections.
Tollbooth occupies the former Kahn Lucas Clothing Factory and spans nearly a city block with 15-foot-high ceilings, huge windows with natural light streaming in, and the original hardwood floors. It was one of Columbia's early marketplaces and now features a mix of antiques, collectibles, furniture, vintage, retro, crafts and mid-century modern merchandise. Dave Doolittle has a farm background and also sells tractors and large farm equipment.
Tollbooth is managed by Vicki Brodfuehrer, who collects primitive antiques and maintains a selling site in Tollbooth, as does Sue Doolittle.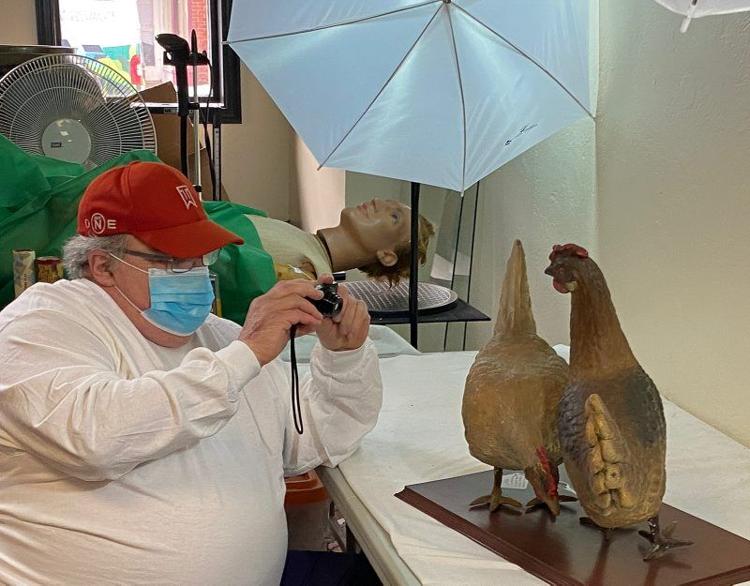 In the early 2000s, Dave Doolittle, a real estate investor, owned and sold a tobacco warehouse in Lancaster, Pennsylvania, which became a popular hotel and restaurant locally, called the Lancaster Arts Hotel. He was invited to Columbia by the then-borough manager, Teddy Ryan, to see if some of the town's historic buildings could be sold to developers of businesses, hotels or condominiums, and he stayed. At one time, Doolittle owned 10 buildings in Columbia Borough and has since sold several to other investors.
Although all the antique stores have an internet presence, some are more robust than others. Michael Boyer, who owns the Old State Theater Antique Mall, does the majority of his business from online sales. He saw a 600-percent jump in internet traffic and sales during the time of the coronavirus stay-at-home months.
The Old State Theater dates back to 1928, and opened as an antique location in 2012, when Boyer moved back to Lancaster County from Naples, Florida.
"All my family (members) are into antiques," Boyer said. "It goes back generations. We opened here with about 67 dealers and consignors in 10,000 square feet on two floors."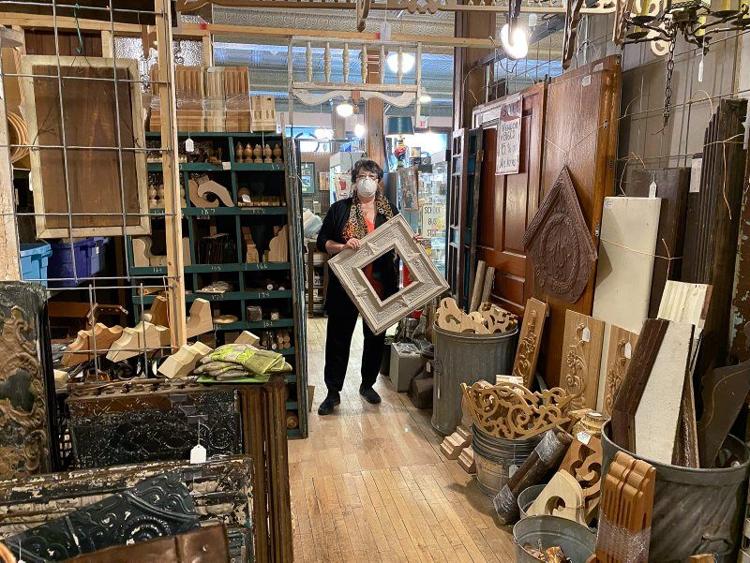 However," Boyer said, "I knew early on that I could not be successful with just walk-in traffic, and I quickly started an online store on eBay called planetantiques55."
Boyer said that "eBay is the elephant in the room for online sales. And, over the last eight years, my planetantiques55 eBay store has grown expediently and now represents 95 percent of my sales."
His eBay store lists some 9,000 items, Boyer said, with thousands more to be listed. Boyer photographs each of his online store items and then uploads them with a comprehensive description.
Boyer maintains a presence on seven eBay locations worldwide. He said 40% of his online purchases are shipped overseas. Boyer feels that tech-savvy buyers and wholesalers can cover more ground looking for specific antique items using targeted web searches and that is the focus of his business.
The Old State Theater retail store is now open just on weekends with four dealers and two large consignors.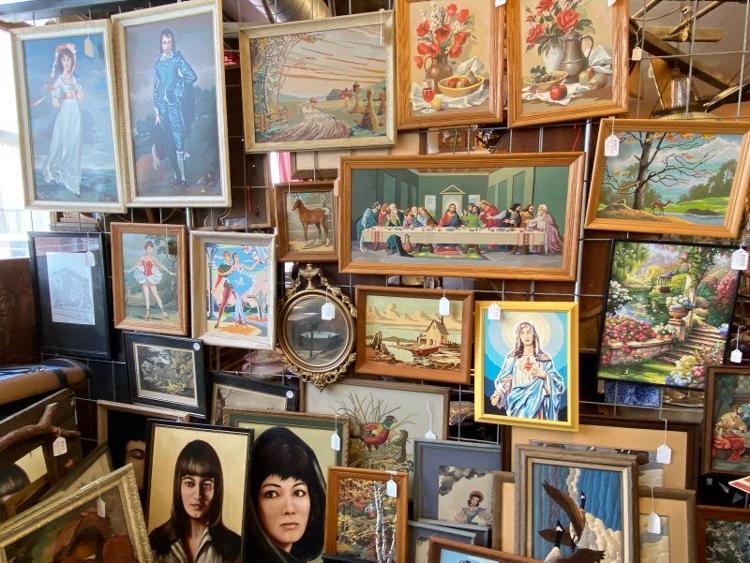 As retail establishments throughout Pennsylvania look to reopen to the public in the weeks ahead, Columbia residents and business owners stay hopeful that antiques shoppers will again find their way to this historic town on the eastern shore of the Susquehanna River.