The St. Lawrence Power and Equipment Museum in Madrid, New York, offers a look at the rural life and technological developments of yesteryear. The museum is unusual in that it doesn't just focus on a narrow time frame, but instead displays thousands of items used from the 1800s through the 1940s.
"It's pretty diverse," said Ronald Sheppard, president of the board of trustees. "There's something for everyone."
According to the museum's website, it all started in 1976 when several men got together to talk about old engines. They eventually started a club called the St. Lawrence Gas & Steam Engine Association that focused on "the preservation and enjoyment of any type of historical or special interest power plant designed to make production of necessities and sports easier."
Their first show was held in 1977 with a total of 26 engines, two tractors and a Model A pickup.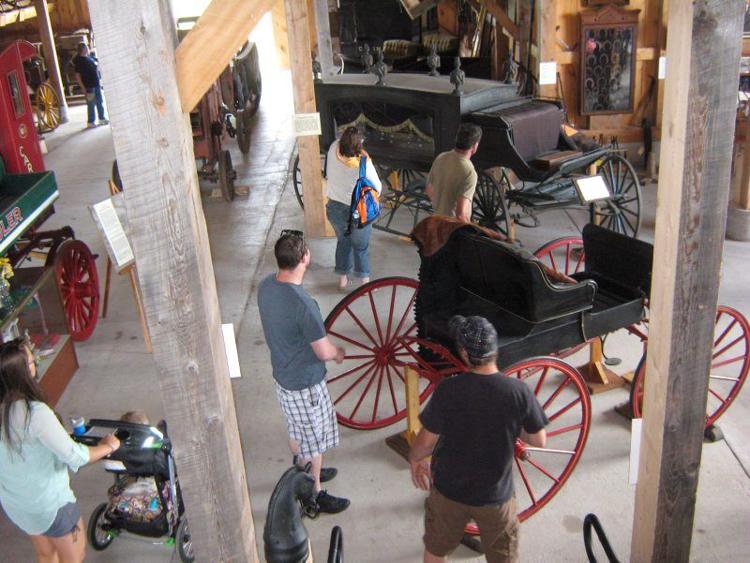 In 2006, the museum purchased a 115-acre farm in Madrid that already had a farmhouse and barn. The farm property was acquired after a 30-month search for a suitable location for the museum's growing collections. The site's previous owners, Leon and Carole Goolden, offered the farm at one-half its appraised value to the museum because they wanted to do something with the land that would preserve agricultural history.
The museum raised the funds to purchase the land through private and corporate donations, and other sources.
Since that time, the museum has built a collection building, a replica gas station, an equine building, a maple sugar house, a granary, a corncrib, a fiber building and a shoe shop. The museum also has relocated to the farm a tractor building, a sawmill, a school house, a blacksmith shop and a log cabin.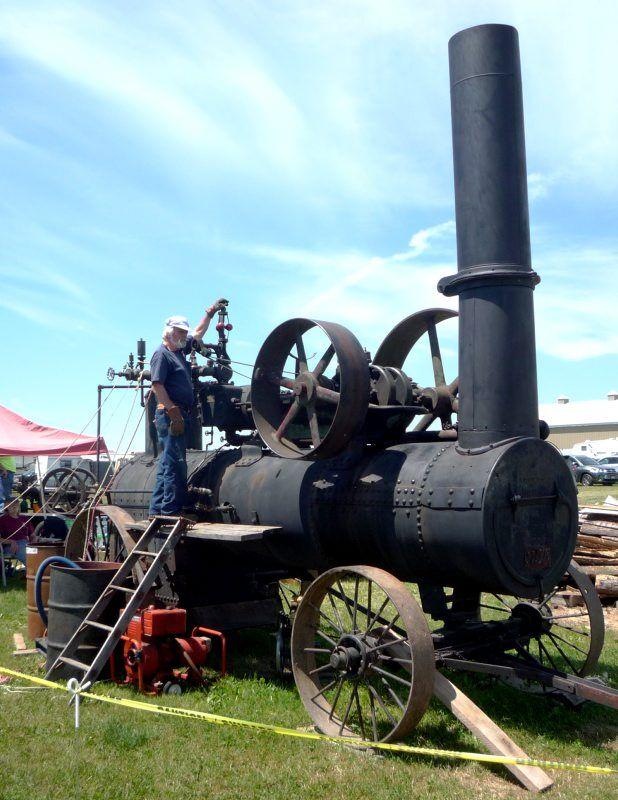 The museum is a microcosm of vintage rural life in the North Country, a region of New York state encompassing seven rural counties and bordered by Lake Ontario, the Canadian border, Lake Champlain and the Adirondack Mountains. And, it's not just static displays, but a living history museum.
"As part of our mission to preserve the power systems, equipment and related knowledge and skills that were an integral part of the development of the North Country, our museum continues to acquire additional exhibits and donations to add more features to our Madrid, New York, museum location," Sheppard said.
At various points throughout the museum grounds, demonstrations show North Country rural life in action. The sawmill operates. The fiber building showcases spinning demonstrations. The equine building hosts horse pulls and antique tractor pulls. And, at each of the buildings, members or clubs demonstrate vintage skills during open house events.
A new organization getting involved recently includes a group of Civil War re-enactors who are building a Civil War-era fort replica at the site. So far, they've embarked on erecting the headquarters and a barracks building.
One of the notable items in the collection is a working steam engine.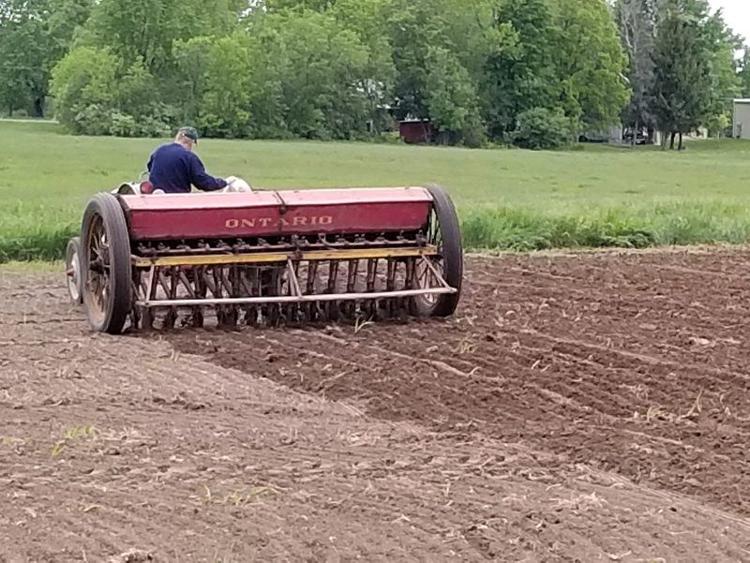 "It was used by the St. Lawrence County Highway Department when building a lot of the original roads," Sheppard said. "It was used for rock crushing. It's front and center at the exhibitions."
Building those roads in the countryside helped rural families connect with their community, including transporting farm goods to markets.
The museum's horse-drawn oil tanker "is not something you see often," Sheppard said.
Most artifacts have been donated to the museum, although a few items are purchased from time to time.
"We all feel that it's necessary to preserve items to educate people who weren't around when these were in use. And (to show) how difficult life was then and the need to create machines and devices that would ease life," Sheppard said.
"We can better appreciate the nice things we have now. It's historical preservation of how things were done and why things were done the way they were. We want to shed light on that and appreciate the lifestyle," he added.
While many farm museums exist, Sheppard believes that the living history aspects of this museum are what makes the collection special.
"We want to show how items were used," he said. "During the exhibitions, they're put to work."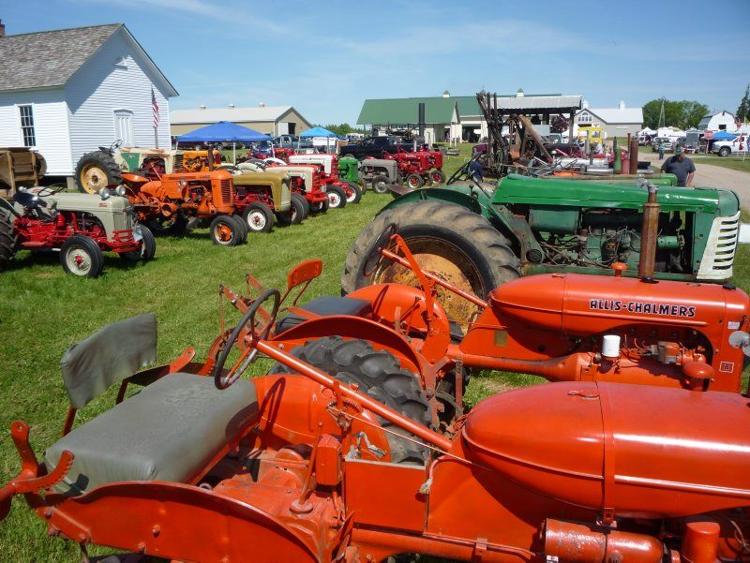 The museum has even had schoolteachers in period costumes instruct class field trips to show them a rural school in the 1860s.
"In the fall exhibition, we bind corn in the field and cut it with a belt-powered cutter," Sheppard said. "We've thrashed oats we've bound, to show how oats were produced. We're using the equipment carefully, to show how it was used."
The museum has particular interest in items that were locally used or manufactured.
Sheppard enjoys the dozen or so tractors, in particular. The museum offers a tractor parade on every exhibition day so visitors can experience what they sound like and how they operate.
Normally, the museum offers spring and fall exhibitions of two days each and open houses in the summer and fall on the second and fourth Saturdays. Due to the COVID-19 pandemic, most events have been canceled till next year, including an annual event called Gathering of the Orange, for fans of Allis-Chalmers equipment, that is sometimes held at the museum and draws thousands from around the U.S.
However, according to the museum's website, it recently resumed bimonthly open houses between 10 a.m. and 2 p.m., by appointment only, and limits the number of visitors. Visitors must wear face masks and maintain social distancing, as well as answering a few questions in case anyone later tests positive for COVID-19.
Two years ago, the museum added a Pumpkin Patch Party for children that offers cider, doughnuts and fall-themed games, along with picking pumpkins the museum grows.
"We ran out of pumpkins the first day and we had to go buy more," Sheppard said.
He said that it's important to engage with children.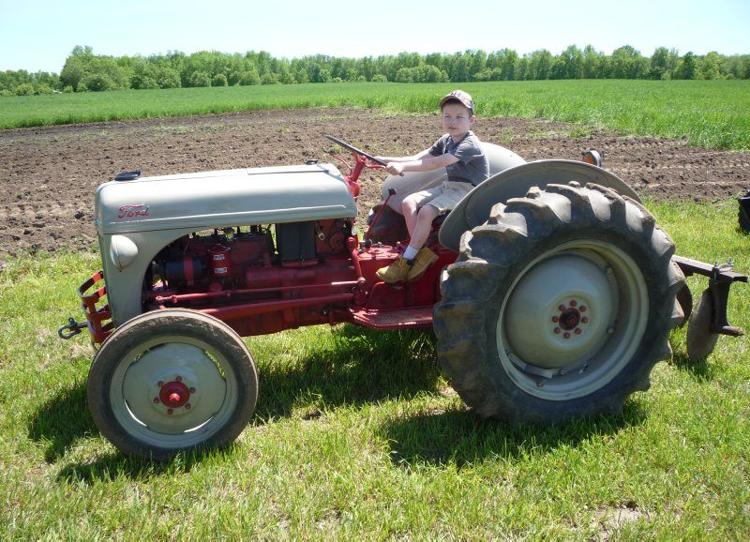 "The membership tends to be older and aging," he said. "We were trying to open ourselves up to a younger audience. I think the Pumpkin Patch Party certainly did that."
They hope to hold the event again in the future.
"The museum has been very, very quiet this year," Sheppard said. "We did plant some crops this year because in the fall show, we normally have some harvesting demonstrations. We're not sure if we'll find a way to do a demonstration."
Despite the day-to-day struggles of operating an all-volunteer organization, it's worth it to Sheppard and all those who help him.
"Our museum's buildings, exhibits and collections tell the story of the men and women who built, operated and traveled the North Country," Sheppard said.
Deborah Jeanne Sergeant is a freelance writer in central New York.