ALUM BANK, Pa. — The National Ford Fordson Collectors Association held its 28th annual national show in Alum Bank, Bedford County, this year, from July 11-14.
On display were 184 antique Ford tractors and 86 implements. Two tractors came from as far away as Florida and Minnesota.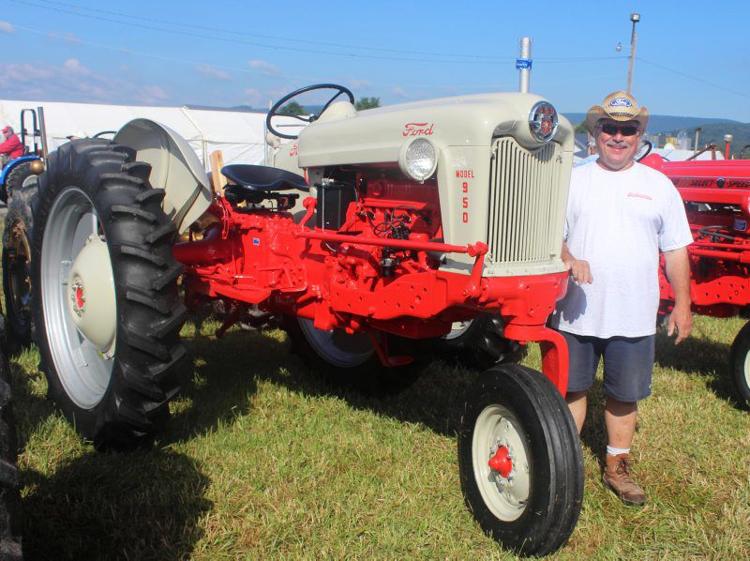 "It's a relatively small show, but a good one," said Archie Tanner, Ford Fordson Journal editor. "It's been a great show, despite the rain as they arrived on Thursday,"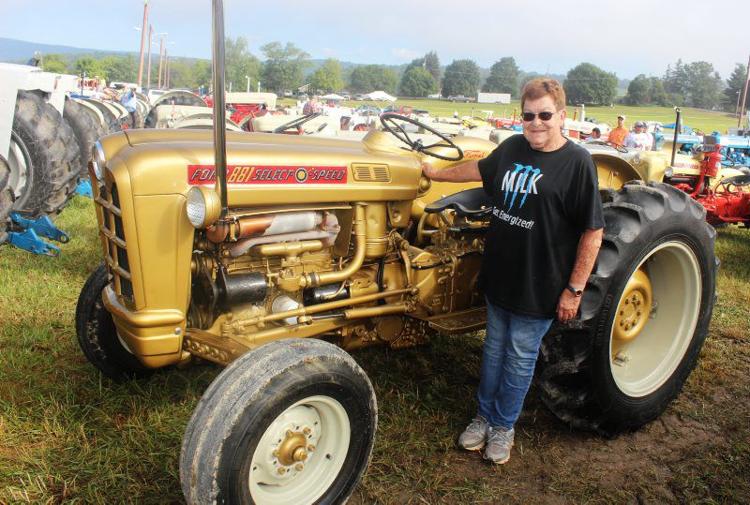 Overall, the Ford Fordson association has a total of 800 members with a number from foreign countries. A different site is chosen for the national show each year. In 2018, it was held in Iowa, and in 2020, it will be Minnesota. In between the national shows are many local shows held throughout the U.S.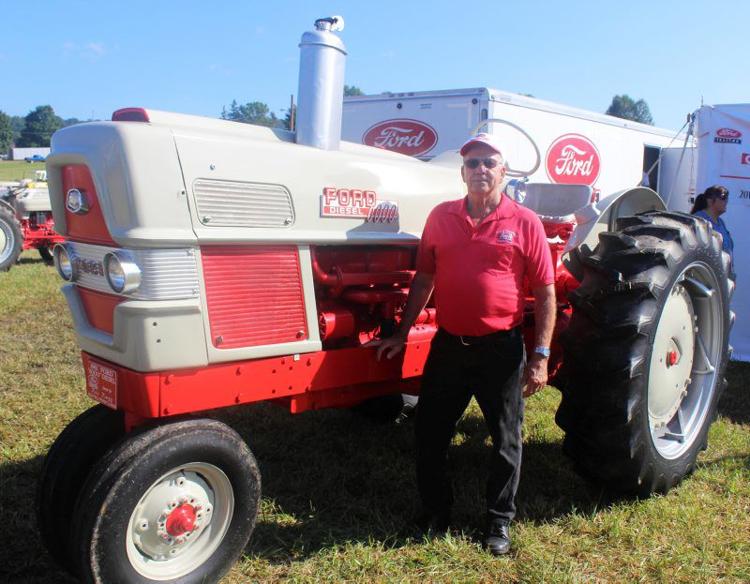 The Ford Fordson Collectors Association Inc. was formed in 1992, dedicated to preserving the names and history of Fordson, Ford-Ferguson and Ford tractors along with Dearborn and Ford implements. The association keeps a registry in which members may record their historical tractors and implements.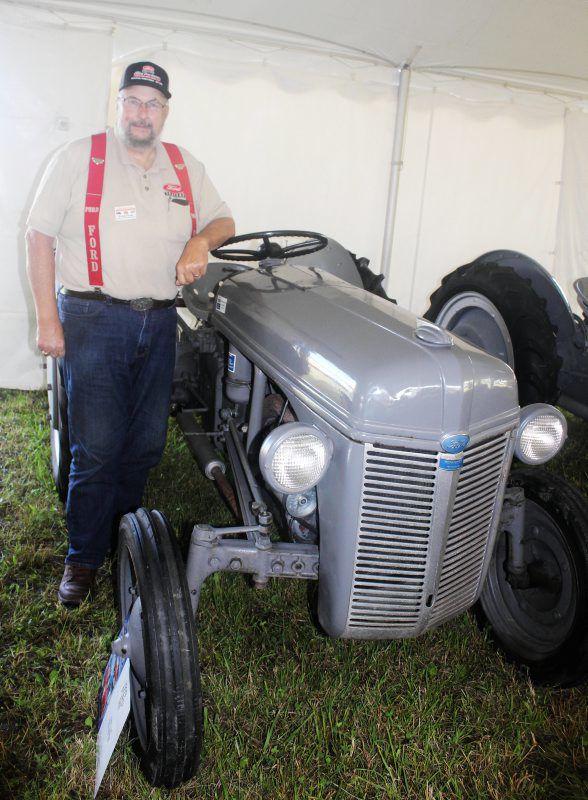 Tanner publishes a news magazine that is mailed to members four times a year. It features articles about members who have refurbished antique Ford tractors.
While most farmers today are familiar with Ford, the Fordson was a brand-name line manufactured from 1917 to 1920 by Henry Ford & Son Inc. From 1920 until 1928, they were made by Ford Motor Co. in the U.S. They were also made in those years in the U.K by Ford Motor Co. Ltd. and also continued on in the U.K. from 1929 until 1964.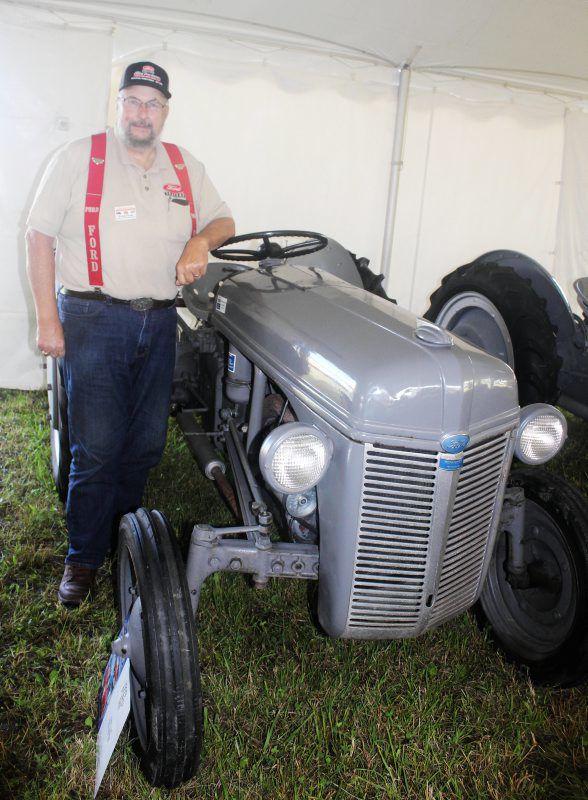 The first Fordson tractors were made in Dearborn, Michigan, in 1917, but the first 7,000 units were made for England and it was not until the spring of 1918 that American farmers were able to buy the model.
Those attending the annual show enjoyed comparing their antique tractor finds as well as a banquet and parade.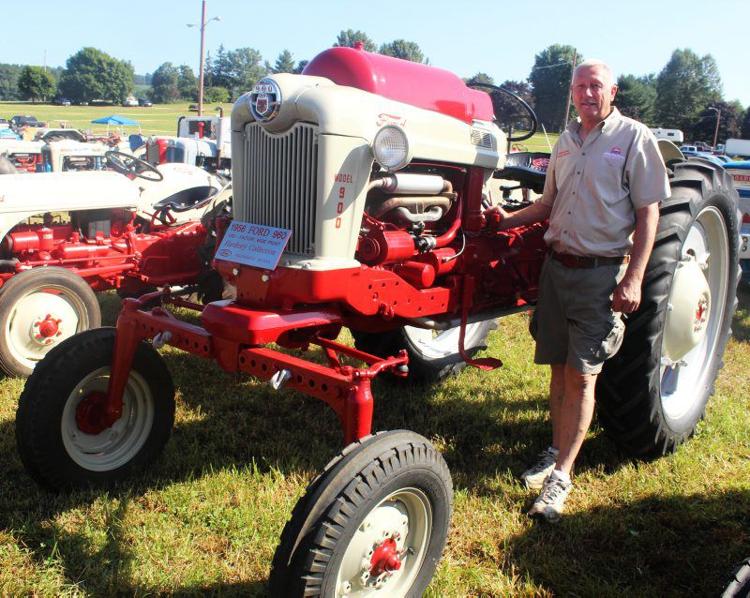 "It's just a lot of fun," said Judy Foote, from Gainesville, New York. She and her husband were dairy farmers and found their 1959 881 Select-O-Speed Gold Demo tractor 50 years ago.
"It was exactly what we needed for our farm," Judy said.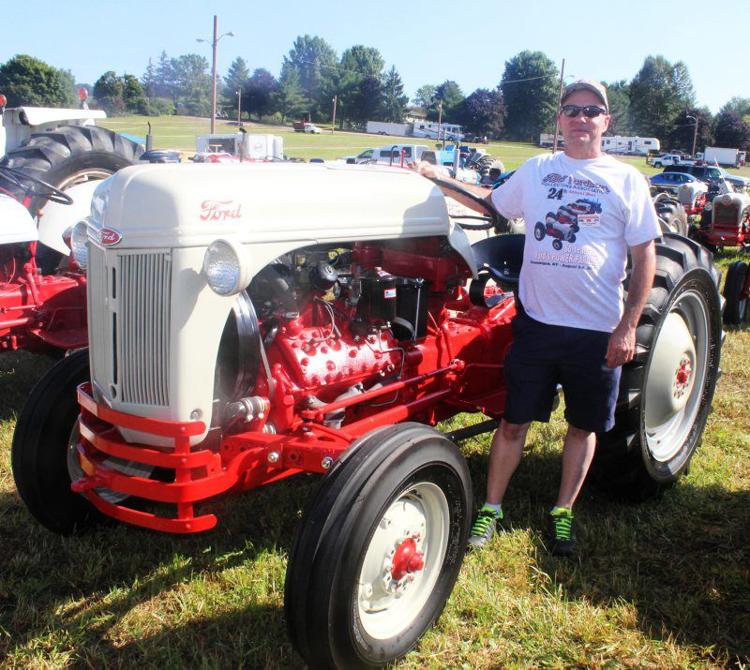 The couple sold their dairy farm in 2014, but refurbished the tractor and attend mostly local shows.
"We go to the national show when we can and are sure enjoying this one," she said.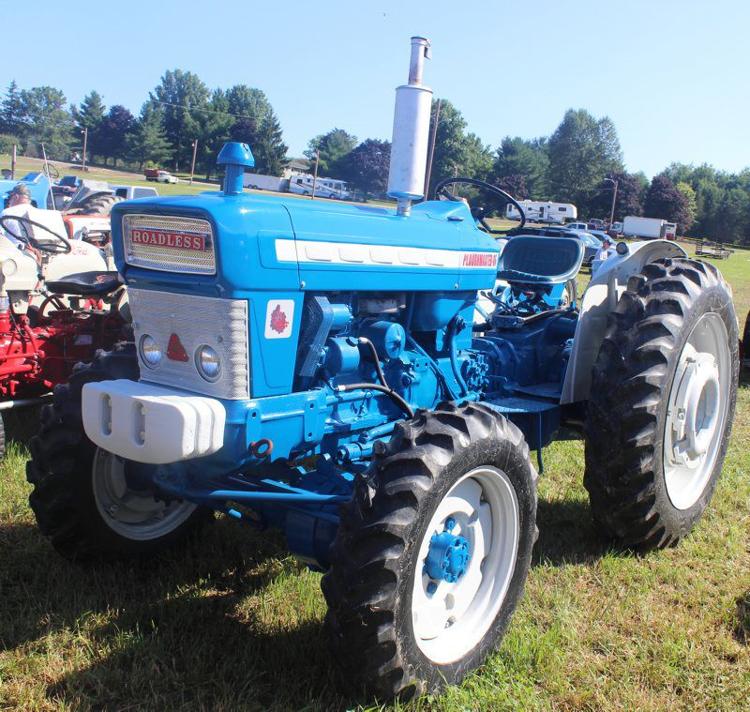 Tanner brought several tractors to Bedford County. His favorite is an early 9N that was among the first 500 or 600 Ford tractors made in 1939. He found it at an auction, in bad condition, but with a lot of "elbow grease and a whole lot of love," he has a tractor he is proud of.
Darryl Ranker of New Britain was at the show with several of his Ford tractors. He is especially proud of his Ford model 950 single-wheel high crop. He found it in California, but it originally came from Lancaster. Ranker said it is rare because of the "high crop." Ranker became interested in Ford tractors because of his uncle, Roy Kegg, a collector and Bedford County native.
Kegg, who brought 20 restored tractors to the event, has been collecting tractors for many years. He became interested in Fords growing up on a farm where his dad thought there was "no other" tractor. Kegg now has 28 Fords that he refurbished himself. Besides Darryl, he has also gotten another nephew, Vaughn Myers, interested in Fords. One of Kegg's favorites is a 1961 Ford 6000 diesel Select-O-Speed.
Dan Church, from Indianapolis, is a director for the Ford Fordson association. He brought his 1952 Ford 8N Funk V8 conversion, which he found in Texas.
Charlie Hardesty had an unusual 1956 Ford 960 with a factory wide front to the show. The tractor was built for high crops such as sugar cane. It has been nicknamed the "cane" tractor. Hardesty is tall, which helps him to swing up onto the extremely high tractor.
Tim Braman, a neighbor of Kegg's, showed a Roadless Ploughmaster 65 4WD. Built by Roadless Traction from 1964-68 in Hounslow, Middlesex, England, the Ploughmaster 65 was powered by a Ford 5000 diesel engine.
The Alum Bank Community Fire Co. sponsors an antique and classic weekend each year. Jim Claycomb, a local farmer and one of the event's organizers, said he had tried for several years to attract the Ford Fordson Collectors group and felt honored to have them accept this year.
The four-day event also included antique and classic cars, tractor pulls, a cruise-in, pickup truck pulls, and a burn-out pad as well as fireworks on Saturday night and a church service on Sunday.