ORANGE, Va. — The Knight family has a long history in the cattle business. Proprietors Mike and Patti Knight have been farming in Orange County for the past few decades.
The Knights have a 1,000-plus-head, cow-calf operation spread over several farms in the central part of the county. Mike Knight and his son, John Michael Knight, have expanded the business to include buying and selling loads of cattle.
For over 40 years, Joe Howell, the owner of the Orange Livestock Market, was the go-to guy for cattle sales in the area. Howell's business oversaw the sales of thousands of cows, calves, horses and small livestock.
The weekly cattle sales and monthly horse auctions brought a large and lively crowd to the property that sits halfway between Orange and Gordonsville.
Howell first decided to step away from the auction business in 2019 so he could retire. He listed the property with a Realtor, then after several months without any serious interest, he changed tactics and hired the Wilson Auction Co.
When the gavel fell on March 19, the Knight Cattle Corp. became the new owners of the 25-acre, industrial-zoned property.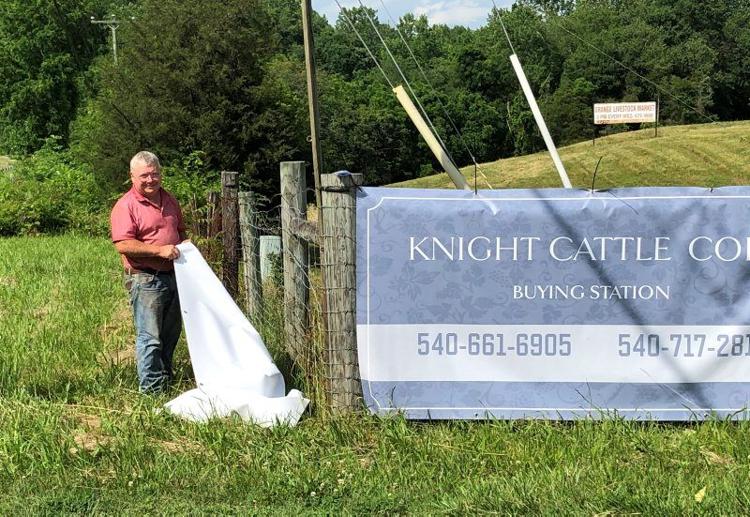 Since its opening in the 1950s, the livestock market has held regular cattle, horse and livestock sales. Once known for being the liveliest sale barn around, the local livestock auctions have fallen off over the past few years because of increased local competition. And, the once-bustling monthly horse sales shrank to a handful of equines. Howell made his decision that 2020 would mark the end of the Orange Livestock Market.
"I had been talking about retirement for a while," said Howell. "We had a really good run, but things are a lot different now from when I started in 1977. We used to have a ton of dairy cows in the area. Now, there are maybe five in Orange and the surrounding counties. There are fewer farmers now and other markets where people can take their stock. I was so happy that the Knights got it, so the property didn't become a housing development."
For the Knight family, purchasing the property just made sense.
According to Michael Knight, the acquisition of the livestock market offered his business a centralized location as well as opportunities for sales and shows.
"We are going to operate this a little differently," said Knight. "Our plan is to hold several select sales throughout the year, not a weekly cattle sale. We aren't looking to have a weekly sale or the monthly horse sale. We may eventually try to have some select sales, but for now we want to concentrate on buying and selling cattle."
The livestock market will be the third within a few miles of the town of Orange, with two others just over the Madison County line. Knight believes that competition will be beneficial to local cattle breeders and, ultimately, all of the sales barns.
"A little competition is good," Knight said. "It gives the farmers more choice in where they market, and (it's) good for buyers, too. It really makes this a great place to raise cattle and will keep all of us working to have better sales."
Since April, the entire Knight family has been involved in property renovations. The building has had a major overhaul with new paint and repairs. New pens have been built; brush clearing and painting have become family projects.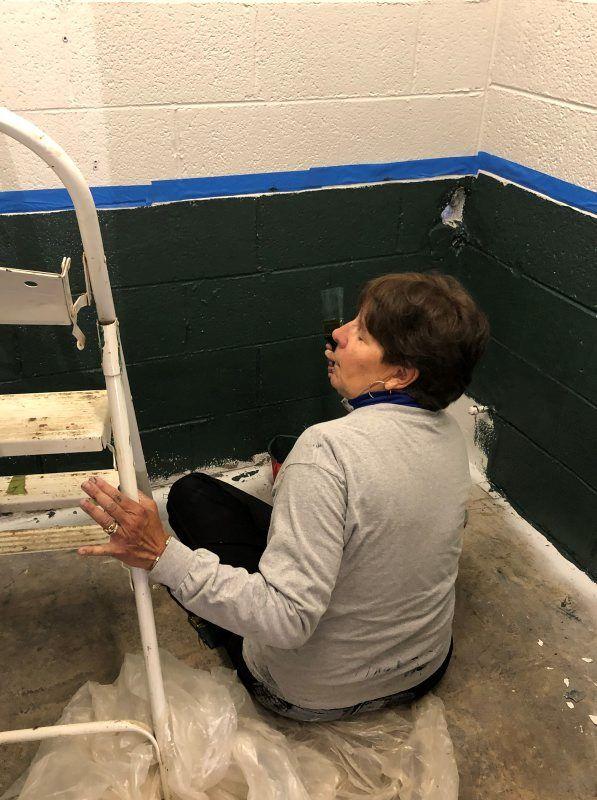 "We have been working on clean-up and renovations in between farming," said Patti Knight. "Everyone has been involved with painting and cleaning. Anytime we aren't making hay or working cattle, we are getting things ready. If it's raining, you can find us here."
Patti Knight, a longtime 4-H volunteer and supporter of youth livestock programs, is also hopeful that the property can be used for livestock shows and clinics as well.
"We have even talked about possibly doing a small livestock show here. With all this COVID-19 stuff going on, the fairs have been canceled. We have talked about doing something here once things start opening up," she said.
The Knights planned their first sale to be a brood-cow sale on Aug. 15. They also will be continuing renovations to the property.