LITITZ, Pa. — You don't see Marmon trucks on the road every day, according to Leroy Keens, who owns five of the Texas-built haulers and a scaled-down replica that he built by hand in his Lititz shop.
Keens and a few of his Marmon-enthusiast buddies have been getting together every fall since 2013 in Denver, Pennsylvania, for breakfast and fellowship, and to share stories about their Marmons. But, no matter how compelling the friends' individual stories, none can match the longevity of the Marmon name.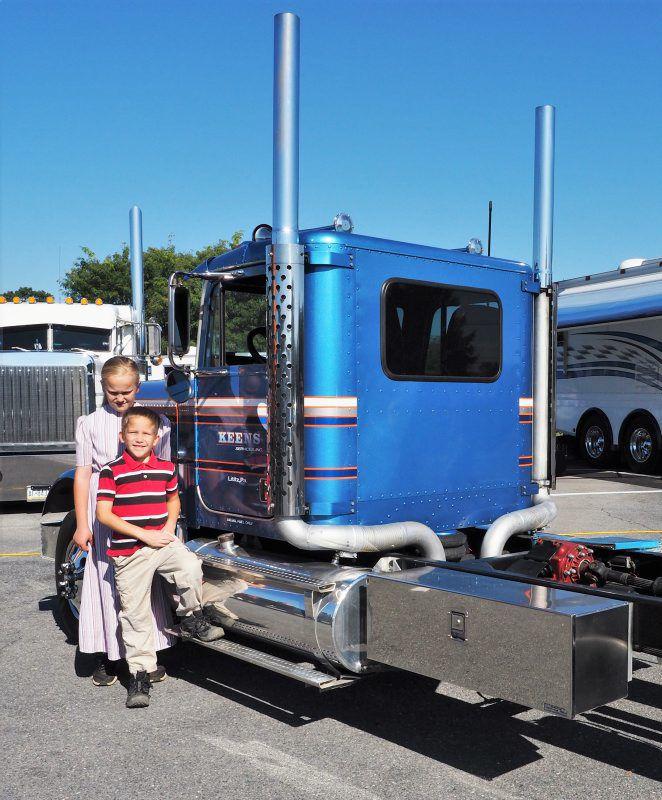 That history began more than a century before the Marmon Motor Co. built trucks (from 1963 through 1997) at its plant in Denton, Texas. That 34-year truck period was just one chapter in the story of a constantly evolving enterprise which began in Richmond, Indiana.
In 1851, well-known millwright Ellis Nordyke began making milling equipment in his Richmond shop using buhr stones imported from France. In 1865, Daniel Marmon, with the ink barely dry on his Earlham College diploma, joined the company as an equal partner, and the company name was changed to Nordyke Marmon and Co.
While the overnight move from brand new graduate to co-owner of a thriving business might seem meteoric, the young Marmon had been a frequent presence on the Nordyke shop floor beginning when he was just 5 years old. An orphan, Marmon was raised by his Quaker uncle Eli Stubbs and his wife. Stubbs is described as an industrialist in historical mentions of the company.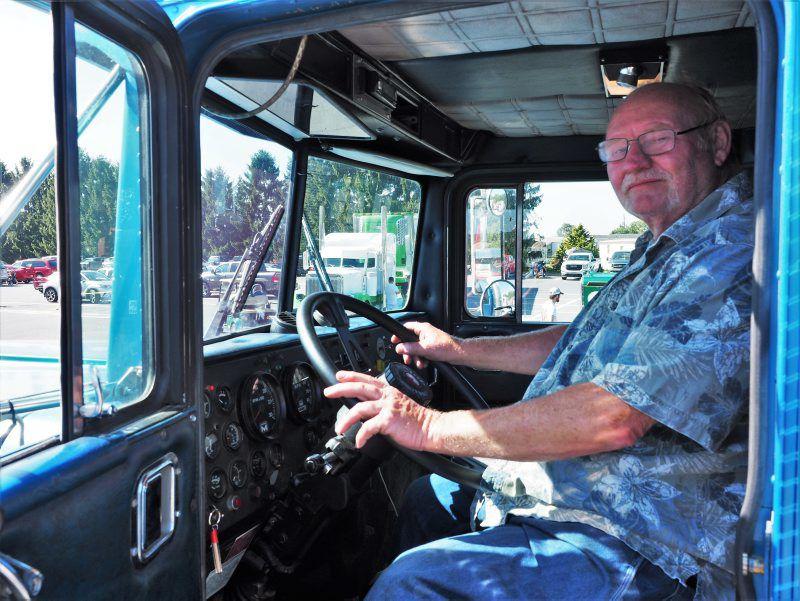 As Nordyke Marmon Co. grew to become one of the world's leading manufacturers of milling equipment, Daniel Marmon's sons, Walter and Howard, joined the firm. Like the rest of America at the time, the Marmon brothers were fascinated by the burgeoning automobile industry.
The brothers found many of the industry's offerings inadequate, so they decided to build their own automobile. In 1902, they built their first Marmon car. Their cars were a hit with affluent buyers who liked the quality and who could afford the price.
In 1907, the brothers hired as their engineer 28-year-old Ray Harroun, a former dentist and chauffeur who grew up outside Erie, Pennsylvania. Harroun had abandoned dentistry by then to become an automotive inventor and entrepreneur.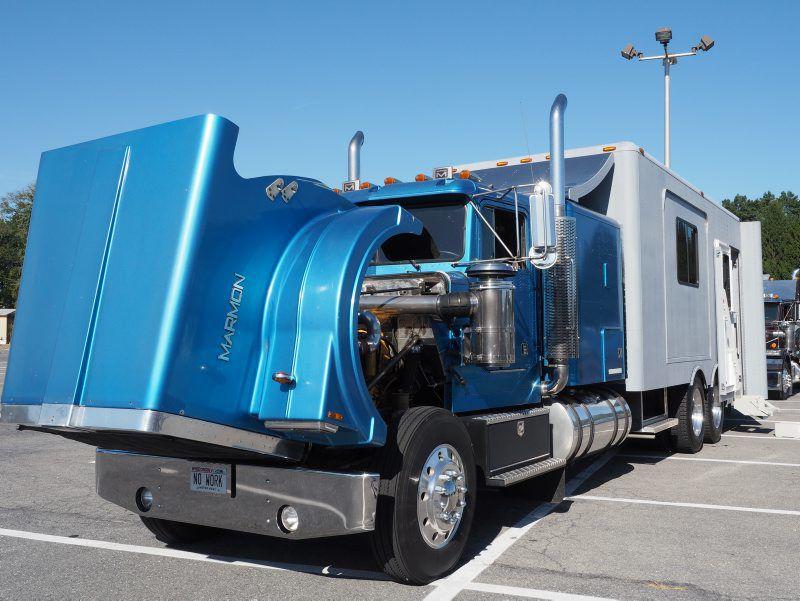 His business acumen had helped him fund the building of an eight-cylinder race car that clocked 118 mph in a race on a Daytona, Florida, beach. That feat captured the attention of the Marmon brothers, and launched Harroun on a spectacular, but short-lived career as a race car driver.
He was the country's premiere race car driver, piloting his in-line, four-cylinder Marmor Model 32 to victory after victory. He retired from the track in 1910 though, saying he valued life and limb and being an engineer rather than a racing celebrity.
However, after trading his racing goggles for a shop apron, he continued working on Marmon cars. He led a team that transformed the Model 32 into an in-line, six-cylinder beast with one seat, state-of-the-art aerodynamics, and a black-and-yellow paint job. It was called the Wasp.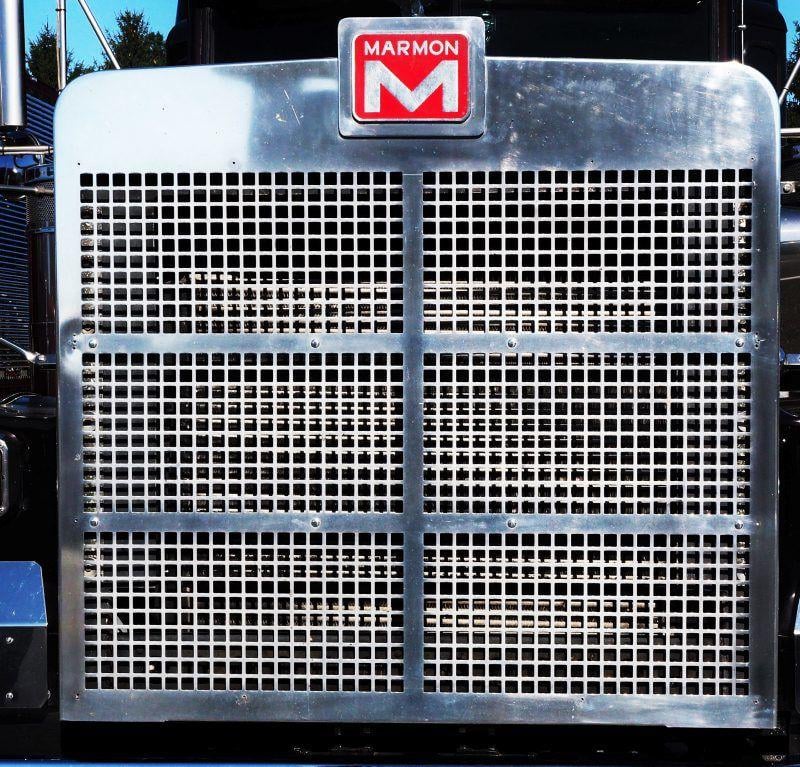 When the Wasp was ready for the track, Harroun came out of retirement for one last race. It was the 1911 International 500-Mile Sweepstakes Race held at the Indianapolis Motor Speedway on Memorial Day, Tuesday, May 30. (Memorial Day didn't officially fall on the fourth Monday of May until 1968, when Congress favored working folks with a series of mandated three-day holidays.)
It was the very first Indy 500. Harroun and his relief driver, Cyrus Richard Patschke, a native of Lebanon, Pennsylvania, started 28th in a field of 40 cars and won the checkered flag in a time of 6 hours, 42 minutes and 8 seconds, an average speed of 74.49 mph.
For a reference today, the recent winner of the 2019 Indy 500 was French driver Simon Pagenaud who finished in 2:50:39 at an average speed of 175.794 mph, which was four hours and 100 mph faster than the Wasp.
The Indy cars have certainly gotten faster since 1911, but no other car has ever matched the Wasp's feat of winning after starting in 28th place.
There were two especially notable things about the Wasp victory. The car was designed with one seat for a single driver. The other 39 race cars had two seats — one for a driver and one for a mechanic.
The mechanic's job was to watch out for the other cars on the track. Harroun convinced race officials that he could keep track of the other cars by means of a rearview mirror (his invention, as was the automobile bumper). That design eliminated the weight of an extra body (though Harroun admitted later that the mirror shook so much he couldn't see anything in it).
The other more subtle, yet notable, thing was the speed at which Harroun and Patschke negotiated the course. The Wasp could go a lot faster than 74.49 mph, but Harroun had calculated that a speed in excess of 80 mph was disastrous for tires.
Harroun decided to hold off on speed. His competitors gunned around the track as fast as they could go and had to change tires an average of 14 times during the race. Harroun and Patschke needed just four stops for tire changes.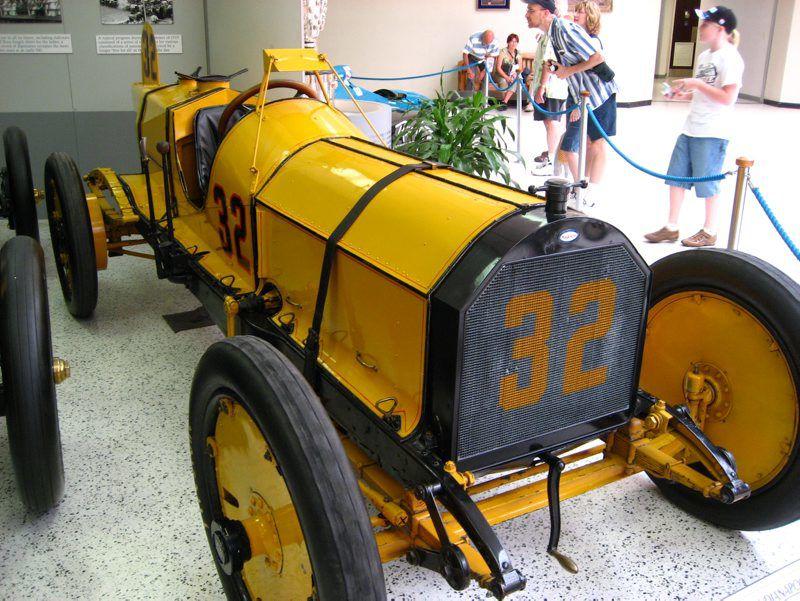 Later, in the days that Marmon cars were being built — for the road, not for the track — they were the best that money could buy. Today, a Marmon might bring a million dollars at auction. The Great Depression killed the Marmon luxury car, but not the Marmon name.
In 1933, the faltering Marmon Car Co. joined forces with Col. Arthur Herrington, a former military engineer who designed all-wheel-drive vehicles. The new company was called Marmon-Herrington. Their heavy-duty axles became a profitable business that attracted the attention of the Pritzker family.
The Pritzkers had many other business interests, which they brought together under the umbrella of the Marmon Group. That business was sold recently, in 2007, to billionaire investor Warren Buffet's Berkshire Hathaway Inc.
Marmon Holdings today remains a separate entity within the Berkshire Hathaway universe. It has more than 400 manufacturing, distribution and service facilities that employ more than 22,000 people worldwide, with annual revenues of more than $8 billion.
That history was probably not foremost on the minds of Leroy Keens and his half-a-dozen Marmon buddies when they gathered in the parking lot of Weaver's Store in Denver on the third Saturday of September 2013.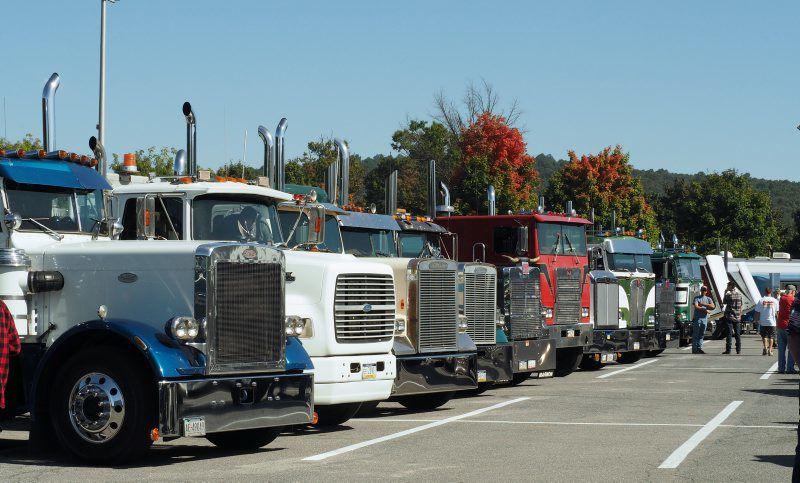 They brought their own personal histories to the gathering, had a good old country breakfast, admired the rigs (both Marmon and non-Marmon) in the parking lot, and pledged to reunite for an informal show every third Saturday in September.
The 2019 show was the largest yet, with 72 classic trucks present. Most were fairly local, but Kevin and Kathy Dopp drove their motorhome, built on a Marmon chassis, all the way from Somerset, Wisconsin. In addition to Marmons, there were Mack, Kenworth, International and other makes represented.
Keens is the engine that drives the show, but he said he couldn't do it without the help of a handful of volunteers.

"I want to keep it simple," he said, "no registration deadlines, no entrance fees, no trophies."
So the Marmon show is just for trucks — all kinds of trucks — the people who drive them and the people who want to just come out and look at classic trucks.
Dick Wanner reported on this story for Lancaster Farming. He can be reached at rwanner.eph@lnpnews.com.