Especially in early America, shipping represented a complementary industry to farming. Perhaps that's why the H. Lee White Maritime Museum in Oswego, New York, has continued as a popular point of interest in Oswego County, a mostly rural area that borders Lake Ontario. The museum's boat tours to the nearby lighthouse on Fridays and Saturdays have become so popular that they must book them in advance because they sell out.
"Ships are part of moving agricultural products," said Mercedes Niess, executive director. "That's how the farmers got their products to the buyers all over the Great Lakes and the world."
The museum's main facility has strong ties to agriculture. It was constructed in the 1920s as the offices, quarters, workshop and powerhouse for a 1,000,000-bushel grain elevator to capitalize on grain shipments on the Lake Ontario-St. Lawrence River commercial route. The grain elevator operated until the 1990s and was demolished in 1998.
The museum owns about 4,000 items, including ship models, artwork, artifacts from shipwrecks, and lighthouse artifacts. Like most museums, the Maritime Museum has space constraints and rotates its exhibits. That strategy also keeps the displays fresh to generate return visits.
"I think people really enjoy learning about our early history," Niess said. "Oswego is the oldest freshwater U.S. port. It was the gateway to the development of our country going west."
"We have a small exhibit celebrating the 65th anniversary of the establishment of the Port Authority of Oswego," Niess said. "They help ship soybeans, fertilizer and things like that all over the world."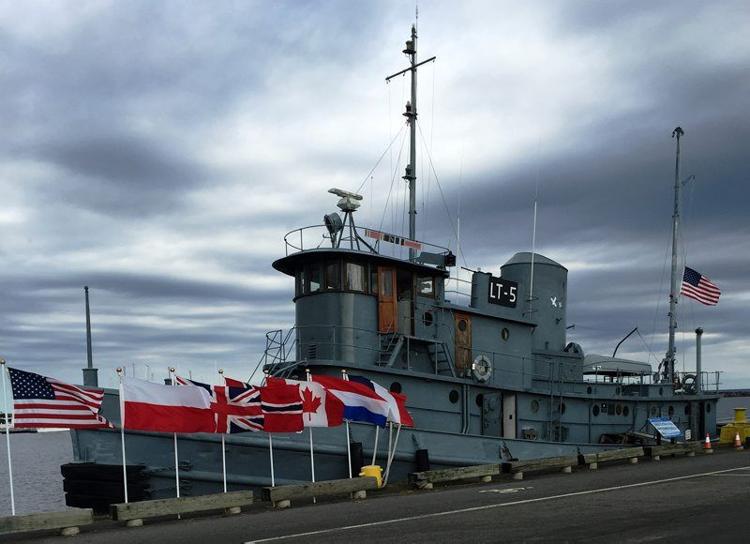 "We have about 13 to 15 exhibits at all times in the main building and then during our good weather season, which goes until October, people can board our World War II National Landmark tugboat and our National Registered derrick boat 8, which served on the barge canal system for almost 60 years," Niess said.
For its inventory, the museum rarely purchases items; most are donated. Since the museum can't accept everything donated — space, insurance and curation costs prohibit it — items must fit in with the museum's mission statement.
The mission statement is "to promote, protect, enhance and collect the maritime historical resources associated with the Oswego River and its drainage basin, the Oswego Canal and Lake Ontario."
"What comes in, stays in, because we're very cautious about what comes in," Niess said about the museum's collection. "It has to go through a rigorous review before we can let something go from your collection. When you do that, it's more because it's more appropriate in a different collection. It's about the public having access to the artifacts. It's about holding these artifacts in trust for the public."
One example is an unusual ink drawing of an early drawing of the mouth of the harbor, before it was modified. An image of an early lighthouse or lighthouse keeper is also desirable. The museum also has some lighthouse construction images. They are also in demand because of their rarity. Oswego had four lighthouses.
"The Coast Guard didn't take photos of lighthouses; they just built them," Niess said. "A local lighthouse keeper with the Life Saving Service took the photos."
Anything related to shipping appeals to the museum, like bills of lading, ownership papers for a schooner, or a ledger for a ship chandlery.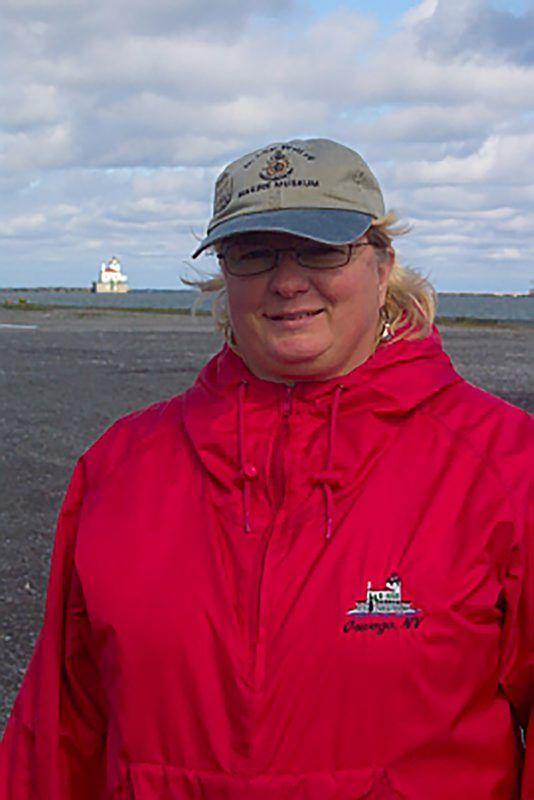 "These suppliers were like Wal-Mart for someone in shipping," Niess said. "It was like a hardware store, but it had all the supplies, soup to nuts. It was near the waterfront because they couldn't hop in a car and drive to get things."
The museum prizes artwork depicting nautical themes, including work by James Gayle Tyler, an 1800s painter.
"He was from Oswego and became a nationally recognized artist out of New York City," Niess said. "His specialty was painting sailing boats on the water. We have one and we'd love to have another one of his pieces.
"Anything Erie Canal-related would be really exciting for us, especially if related to the Oswego Canal, an offshoot of the Erie Canal. It meets us in Oneida Lake, but the original canal met up in Syracuse where the Erie Canal was in downtown Syracuse."
Winding horizontally through New York, from Albany to Buffalo, the Erie Canal created a means for farms and other businesses to transport their goods to other cities and to the world. It was the "superhighway" of the 1800s.
Also, Niess must keep in mind what visitors want to see.
"Our visitors have a keen interest in World War II history, lighthouses and shipwrecks," she said.
Fort Ontario, also in Oswego, covers the Revolutionary War period.
"There's no point in duplicating what they tell very well," Niess said. "We tell about the Erie Canal system."
Items on permanent exhibit include an extensive display on Oswego lighthouses, the Lifesaving Service and the U.S. Coast Guard.
For more information, go to www.hlwmm.org, or call 315-342-0480.