Brian Oberholtzer says he pretty much knew he wanted to be an auctioneer at age 10.
"Maybe," he said, "it was the fact I practiced selling our cows every day leading them from the pasture to the barn, while helping with the family dairy business."
Oberholtzer's mom, Lucy, said, chuckling, "Brian had the entire herd sold every morning and afternoon to imaginary bidders by the time he got back to the house."
It did, however, take Oberholtzer a little longer than he expected to begin an auction career. Out of high school, he obtained a commercial driver license and began delivering wet cement for Eagle Concrete Co. in Reamstown. It was a company he bought at age 20 and managed for nearly 15 years.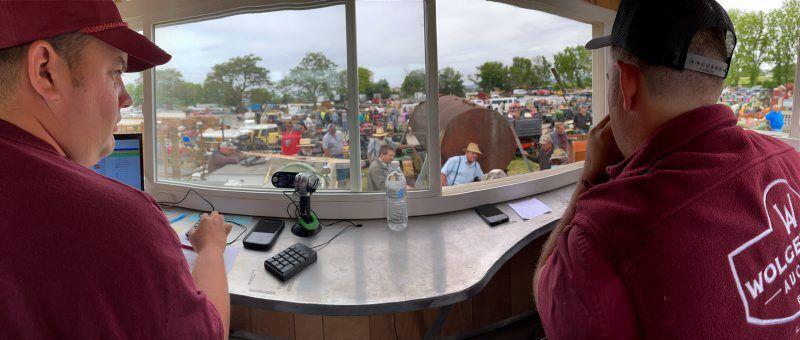 The would-be auctioneer took the apprentice route to licensure and started to work part-time with Morgantown auctioneer Merle Eberly. He passed the state test for his license at age 30, and formed B.L. Oberholtzer Auction Services in 2018.
Oberholtzer has an even-pitched, clear call — with just the right cadence — and not a lot of 'mumbo-jumbo' mixed in. He won the 2016 Pennsylvania Auctioneers Association rookie bid-caller award and later had sixth-, fifth- and fourth-place finishes, before winning the state bid-calling competition this May at the PAA conference in Harrisburg.
Today, less than a decade into the profession, the 36-year old auctioneer is still in the early stages of his career, but enjoys a well-deserved reputation as one of the state's best bid-callers. Oberholtzer and his wife, Holly, an agricultural science instructor at Lampeter-Strasburg High School, have a soon-to-be 4-year-old daughter Josephine and live in Reinholds.
Oberholtzer was honored to win PAA recognition, but said he feels there is still room for improvement in his chant. He reviews and evaluates his bid-calling technique on video all the time to be sure his call is clear and he is connecting with bidders.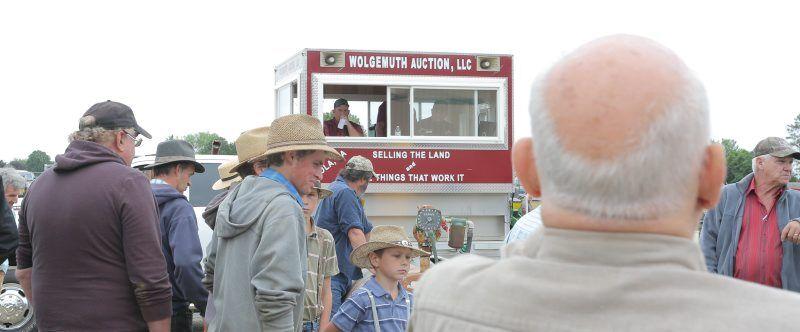 "You can auction (anything from) grandma's china to lawn mowers and tractors," Oberholtzer said, "and learning about items you may be asked to sell is all part of being a trusted auctioneer."
"I owe it to the profession to get better," he said. "There are lots of auctioneers in Pennsylvania and it's your reputation and success in front of bidders that auction houses see that helps get the next contract."
"'You're only as good as your last sale' has more than a bit of truth in it," he said, smiling.
The Road to Auctioneering
According to Kimberly Douglas, executive director of the PAA and an auctioneer herself, there are approximately 2,000 licensed auctioneers, apprentices and auction companies in Pennsylvania. Of those, 450 are members of the PAA.
Auctioneering has been a career in Pennsylvania for generations for both men and women.
Oberholtzer has a busy schedule and works multiple auctions each week as a contract auctioneer for firms, including Wolgemuth Auction LLC, where he recently worked a large farm equipment sale in Leola.
The auctioneer is certainly important, Oberholtzer said, but he knows that large auctions take an entire team working together — including bid spotters, clerks and a staff to get merchandise ready for sale and paid for.
"We all have to work together for an auction to be a success," he said.
Oberholtzer also donates his services to charity auctions. In addition, he finds time to help his dad, Edwin, and mom manage the dairy herd at the Oberholtzer homestead farm in East Earl a few days each week.
Oberholtzer said he did not attend auction school, but taught himself how to call and chant listening to some of the best auctioneers at local sales. They include Roy Good and Randy Kline at farm sales, and Alan Diffenbach at livestock auctions at the New Holland Sales Barn. "They all had a good rhythm to their chant and strong rapport with the bidders," Oberholtzer said, "and could be understood clearly."
Oberholtzer got his apprentice license in 2008 and worked with auctioneer Eberly of the Horning Farm Agency (real estate, auction and appraisal company). As part of the apprenticeship, Oberholtzer needed to work a minimum of 30 sales in two years to learn the business. He also needed to study for the state exam to become a registered auctioneer. He did this all while balancing working full days in his own concrete business during the apprenticeship period.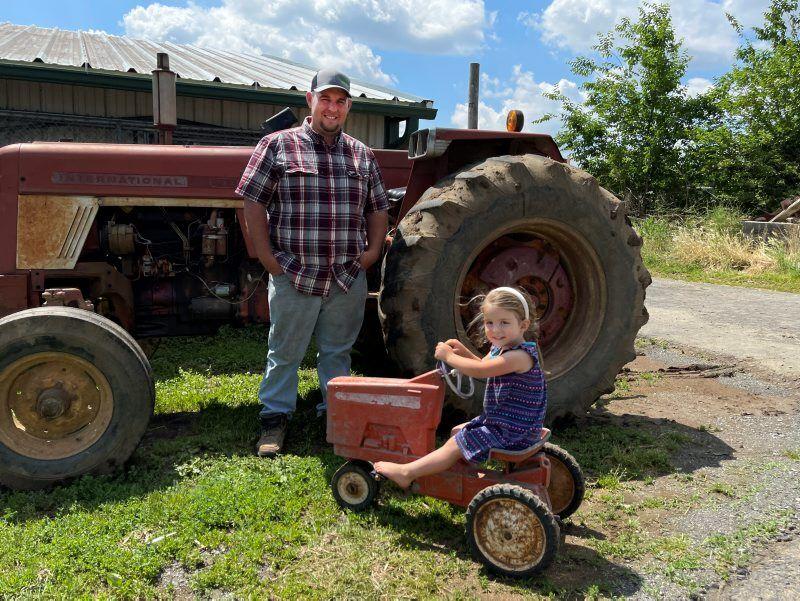 "The three-hour written auctioneer license exam is a tough one," said Oberholtzer, "and covers real estate, land sales, livestock, automobiles, antiques (and) furniture, among other sales items, and is heavy on the law."
Passing the exam on his first attempt, Oberholtzer stayed with Eberly fulltime for a year before forming B.L. Oberholtzer Auction Sales in 2018.
When asked what he enjoys selling most, Oberholtzer said he enjoys selling a variety of auction products. Occasionally, he gets a chance at an item that makes him smile, such as the "tricked-out" Porta Potty with an attached sink.
With hundreds of auctioneers in the state all looking to handle sales, Oberholtzer said, you really need to be able to sell just about anything.
The publicity from winning the PAA auction competition will help get the young auctioneer's name and company recognized by more potential customers in eastern Pennsylvania and beyond.
"Word of mouth is the best advertising for an auctioneer," he said, "(because) if you do a good job for someone, and he or she talks about your work with friends, there is a good chance you'll get an opportunity to sell something for them down the road."
Learn more about Oberholtzer at: https://www.obauctioneer.com.