It seems like every family has at least one — a broken wooden chair in need of some TLC. Whether it is a dust-laden treasure hidden in the corner of grandma's attic or purchased at a neighbor's estate auction, wooden dining and living room chairs with old-fashioned caning and rushing are often found in terrible disrepair.
Thankfully, there are talented craftsmen like John and Viola Pfleegor of Turbotville, Pennsylvania, who are keeping the art and tradition of caning and rushing antique chairs alive and well.
It's a labor of love, for certain, but a skill that they have learned and perfected together, like many aspects of their lives.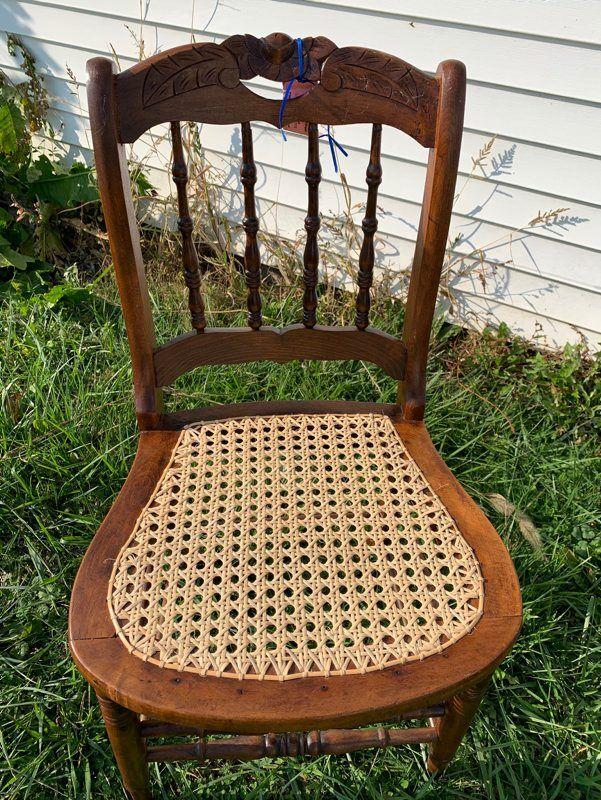 John and Viola just celebrated 68 years of marriage and have been restoring chairs as a retirement hobby for nearly 30 years.
John, a retired farmer, and Viola, a retired food service director for a local retirement community, were simply looking for a hobby to keep their minds sharp and their fingers nimble.
The Pfleegors have a partnership with their caning,
"He canes the seats and I cane the backs," Viola said.
It all started when Viola's mother, who also caned chairs for many years, moved into a nursing home. When they cleaned out her home, they found a dozen chairs in need of repair or full restoration.
John said to Viola half-kiddingly, "Well, the only way we're going to get rid of all these chairs is if we repair them."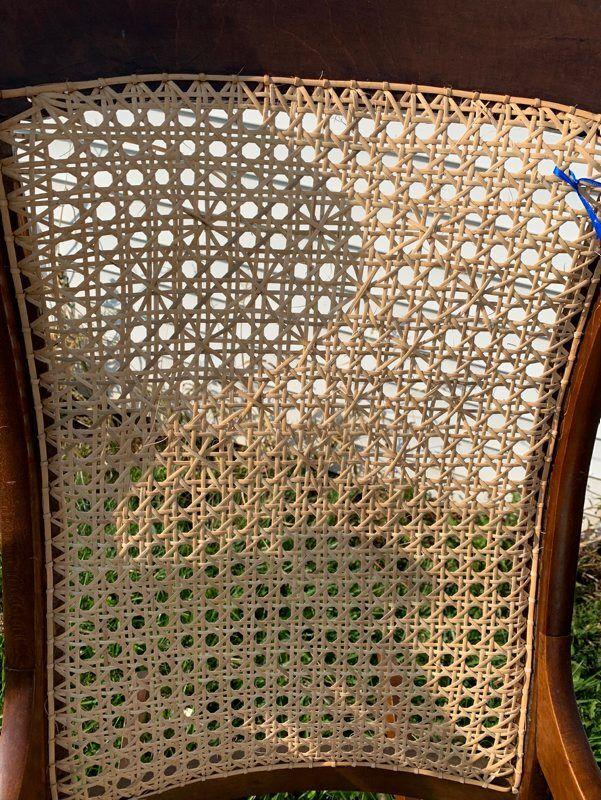 And so, their chair caning adventures began.
Viola started studying her mother's chair caning book, "Repairing Chair Seats with Cane," published by Penn State. She learned the simple and effective seven-step method. Viola insists it's easy to learn, but admits that patience is a key ingredient to a chair caner's success.
While some chair caners use plastic or synthetic fibers, the Pfleegors prefer natural plant fiber when caning antique chairs. While it is more costly, the natural fiber ages beautifully, they said, and wears exceptionally well. It can be treated with shellac for preservation. Additionally, natural fibers don't become brittle with time and wear.
Teaching the Art of Caning
Before they knew it, John and Viola became so skilled at the art of caning that they were continuously invited to Warrior Run-Fort Freeland Heritage Days to show others how to cane. That invitation had a domino effect. Soon they added demonstrations at the Dale-Engle-Walker House in Lewisburg, Iron Heritage Days in Danville and the Bloomsburg Fair's historical village, returning year after year for more than a decade in some cases. At each demonstration, they offered pink cards with their name and phone number on it to onlookers.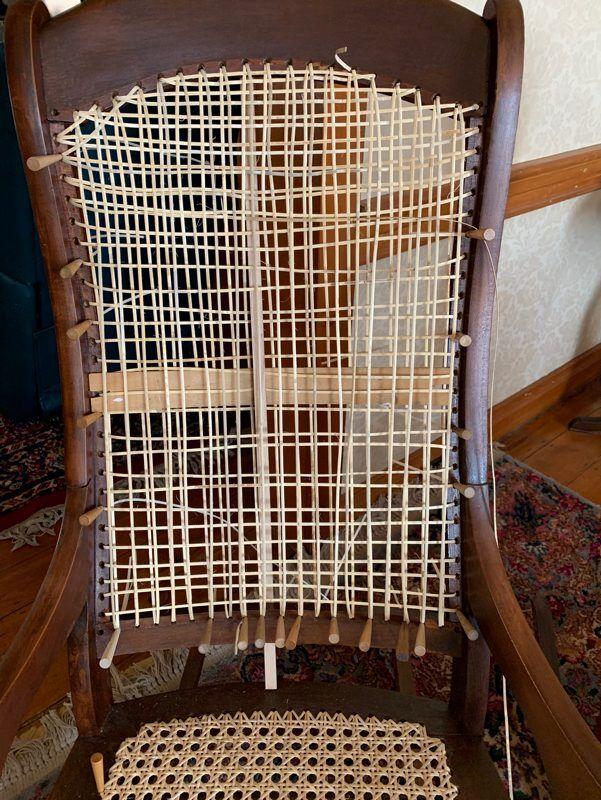 "Sometimes people keep those cards for 10 or more years until they need us. The cards wind up in the back of a drawer, and often come back to us very worn and tattered," Viola said.
Through those many demonstrations and teaching sessions, the word of mouth spread, and customers come all year long. The couple canes approximately 40-50 chairs each year, spending anywhere from a few hours on a small repair to an entire week on a chair restoration from top and bottom.
Viola also enjoys teaching the art of caning to interested individuals in small groups or one-on-one. She never charges for classes. She has taught many of her family members — which includes five children and 14 grandchildren — and countless community members how to cane.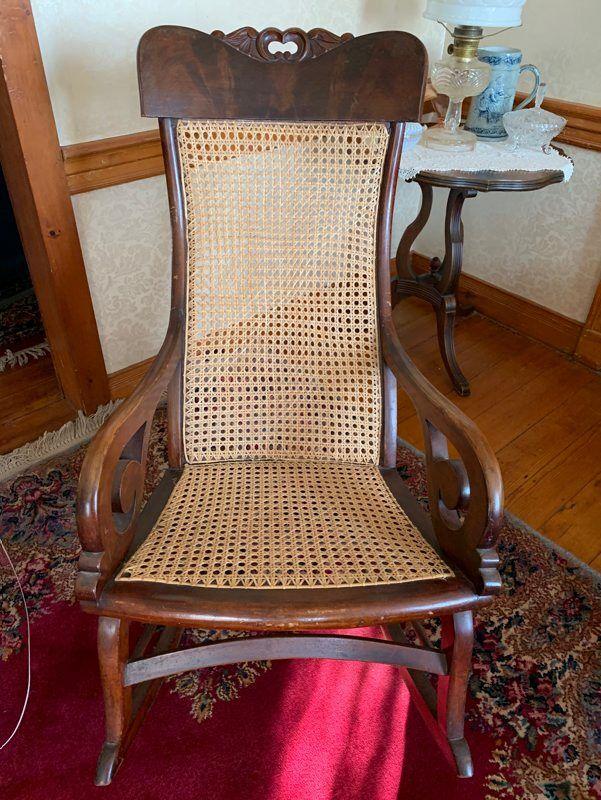 While they aren't currently offering caning classes, they often tell people who want to learn: "Bring your chair and your material over to our house and we'll show you how to cane."
Viola simply loves spreading the word — "It's a very relaxing hobby, to sit and cane," she said about the work, which requires skill, attention to detail and patience.
As an experienced woodworker, John also makes wooden Lincoln rocking chairs, including a version that he designed and created himself — a child-sized Lincoln chair. Lincoln chairs are named such because President Lincoln sat in one at Ford's Theatre when he was assassinated.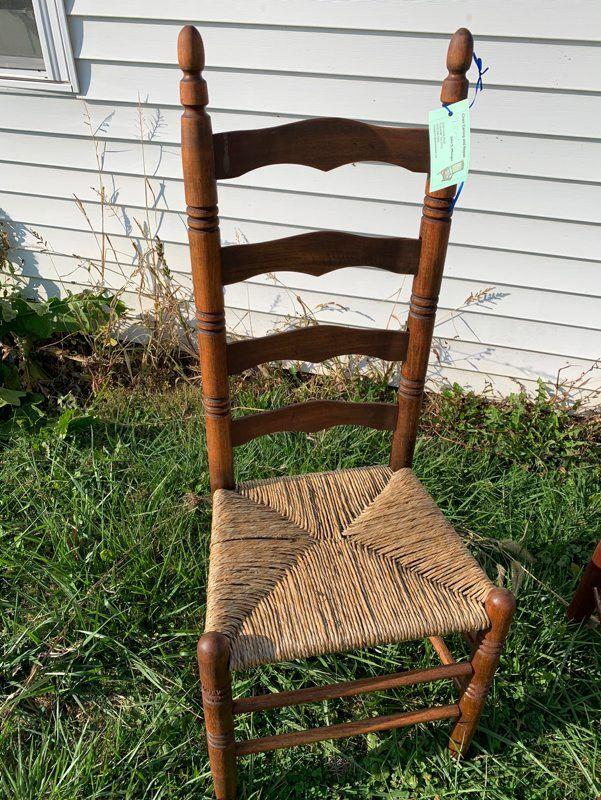 Over the winter, John creates five to six children's chairs. Over the years he has created more than 50, each one numbered.
Lincoln rocking chairs, made only into the early 1900s, remain very popular among antique collectors because they have large and sturdy arm rests, and rocking bottoms. And, the caned backs and seats cause them to be cooler in the summertime.
For chair repairs or to purchase already-restored chairs or children's Lincoln rockers, John and Viola can be contacted at 570-649-5281 or violapfarm@windstream.net.
Lisa Z. Leighton is a freelance writer who lives in Columbia County, Pa.