"Scherenschnitte" is one of those long German words that looks hard to pronounce, but is quite phonetic and even fun to say when you know how: "share'-ench-knit'-ah. Its meaning? Literally, it means "scissors cuts."
But this German word stands for something far more beautiful than it sounds. Scherenschnitte describes an ancient type of artwork that in English is simply called "paper-cutting." Yet, there is nothing simple about its often intricate depictions that require great patience and talent to create.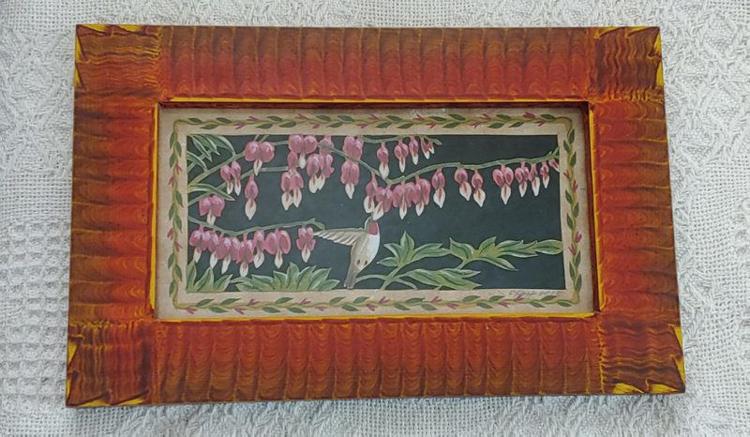 According to Claudia Hopf of Kennebunk, Maine, this elaborate artform originated over 2,000 years ago in China with paper's invention. It eventually followed the trade routes, finding its way to Europe, and from there to the American colonies, primarily via Swiss-German settlers who emigrated to Pennsylvania.
Hence, it is often viewed as Pennsylvania German folk art, but is still practiced in many other parts of the world, ranging from China and Japan to Poland and Israel.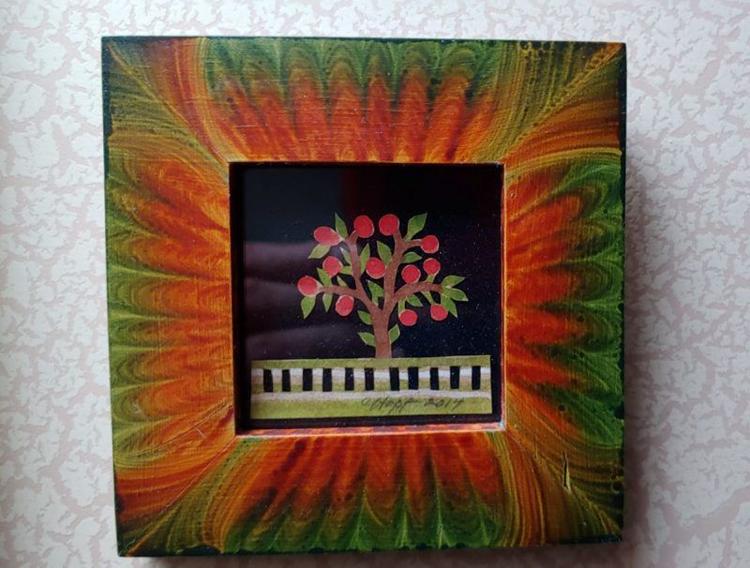 Hopf is an Ohio native who studied advertising design at the University of Cincinnati and later did graduate work in the fine arts. However, she didn't become acquainted with scherenschnitte until her late husband, Carroll Hopf, served as curator of collections at Lancaster County, Pennsylvania's Landis Valley Farm Museum from 1966 to 1979.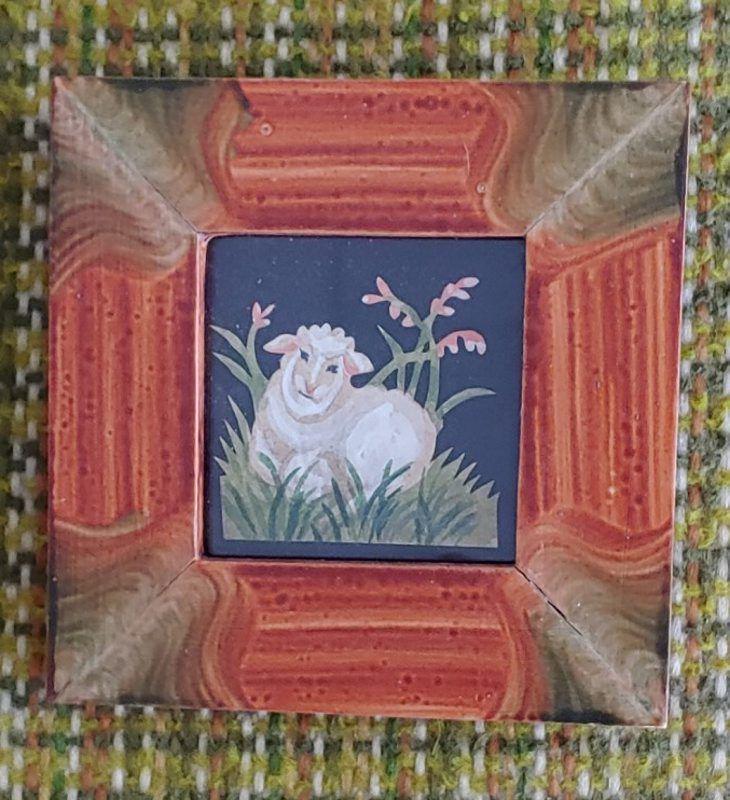 Claudia was fascinated by a particular taufschein, or Pennsylvania German birth certificate, that landed at the museum among a group of pieces on long-term loan from New York's Metropolitan Museum of Art. Its broad, scherenschnitte border around the heart-shaped inscription area grabbed her attention, inspiring her to do research and try some paper cutting of her own.
Claudia Hopf now describes those first attempts to copy the taufschein's style using a standard scissors as "very crude." Fortunately, a friend offered her a pair of surgical scissors to try and, with this more precise tool, she said, "My work improved overnight."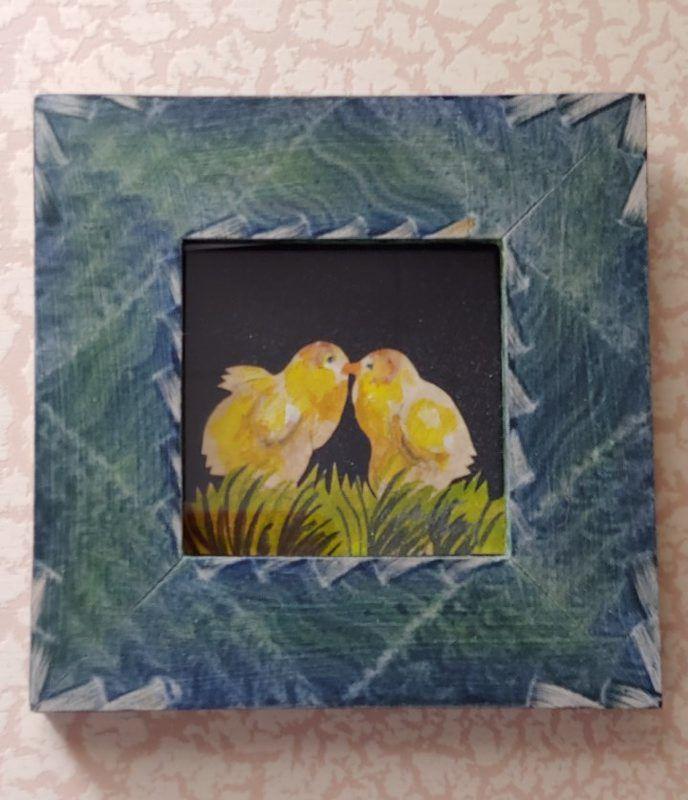 By then, the Hopfs' son, Perry, was 6 years old and wanted to do what his mother was doing, so she started him cutting out Christmas ornaments. Claudia chuckles fondly, explaining that, "He sold them for 10 cents apiece and thought he was making a fortune."
Perry's skills grew and by high school, he was cutting out increasingly intricate scherenschnitte patterns designed by Claudia, which she then painted and sold as part of a business the elder Hopfs had started.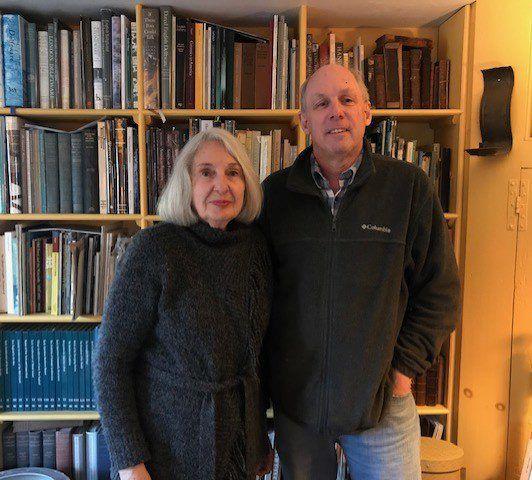 While Perry attended Boston's Emerson College and later Kutztown University in Pennsylvania, Claudia would mail him her designs to cut out and he would send them back to her.
Carroll Hopf created wooden frames for Claudia's scherenschnitte pieces, enhancing them using another historic folk-art skill — wood grain painting. This practice, which enjoyed its heyday in the 18th and 19th centuries, involves applying paints, often to less-expensive lumber, in order to imitate the appearance of a more valuable wood.
Carroll taught this craft to Perry, as well, and when Carroll passed away in 2012, his son took over creating grain-painted frames for his mother's scherenschnitte works.
These days Claudia Hopf is a lively octogenarian who continues creating scherenschnitte pieces from a barn attached to her historic circa-1820 home in Kennebunk, where she and Carroll relocated from Boston in 1995. One of the distinguishing characteristics of her work is that, she not only designs the cutwork's patterns, but she also paints them in full color.
While Pennsylvania German taufscheins have traditionally been colorfully painted, many other scherenschnitte pieces are monochromatic silhouettes done in black or white and mounted on a contrasting solid-colored background.
The process by which Claudia and Perry produce their works of art is painstaking and epitomizes a teamwork born of years working together. Each scherenschnitte starts as an artistic idea conceived by Claudia.
Many of her pieces are commissioned by customers with a specific subject in mind, be it a taufschein or other family record, a particular scene or a pet animal.
Claudia also designs works which she sells at a gallery in Cape Porpoise, Maine, as well as at three shows per year she does — during August in South Portland, Maine; in Schaefferstown, Pennsylvania, each October; and at her home by invitation around Thanksgiving.
Versions of the peaceable kingdom's lion and the lamb, and Noah's ark are both popular themes in her designs, as are flowers and animals.
Claudia cites cats as her favorite designs. "You can always sell cats, but people only want their own dogs," she said.
Claudia also enjoys a special affinity for felines because her white cat with black speckles, Tommy, often sits on her lap while she works.
To make the folk art pieces, Claudia first draws a pattern and then transfers it onto chain laid paper, which copies the look of 18th century paper goods. She obtains this specialty product from a printer, noting that a case of it lasts several years.
Perry, who owns Hopf Antique Framing in Kennebunk, handcrafts authentic 18th-century-style reproduction frames for collectors and museums in his workshop by day.
"I'm his night job," jokes Claudia.
Perry said that he often cuts out scherenschnitte while watching television. This delicate cutwork has become second nature to him by now and, with the benefit of reading glasses and "an old floor lamp with nice, bright LED bulbs," he gets the job done ably.
After the design is cut, Claudia antiques the paper using coffee applied with a natural sponge, then blots it with a tissue and leaves it to dry under glass to prevent curling. She next uses watercolors and No. 2 or No. 3 brushes to paint the designs with a limited palette of autumn colors and earth tones. Perry uses the same limited palette when grain-painting his frames for these pieces.
A critical step in the appeal of the Hopfs' finished product is mounting the painted cut-out onto a background of black velour. This fabric has a nap which catches rather than reflects light, adding a sense of depth to the scherenschnitte.
Framing is the final step in readying the scherenschnitte for buyers. Most of Claudia's pieces are small, usually ranging from 2 by 2 inches to 2 by 4 inches, 5 by 7 inches or 8 by 10 inches. Local craftsman Peter Brewitt constructs frames for these standard sizes, while Perry makes custom frames for her larger works. The flat frames with mitered corners are made using "good, clear, white pine" from New England, he said. Perry then applies acrylic paints to the frames and creates grained textures using a sponge brush, piece of leather or a finger dragged through the paint.
Claudia's scherenschnitte works have been exhibited throughout America and featured in magazines. She has been commissioned to do works for Smithsonian catalogues, as well as a piece depicting a country scene with a variety of animals, which hangs in the Library of Congress. International buyers have also spread her scherenschnitte pieces afar, including galleries in Canada, Europe, Africa and Australia.
While she once traveled widely giving classes in the art of scherenschnitte, Claudia now only gives classes in her home occasionally. However, her artisanship is carried forth through the eight books she has published, five of which are pattern books. Her 2007 book, "Papercutting: Tips, Tools and Techniques," is a primer for her craft.
For more information, go to hopfantiqueframing.com or call 207-985-7147.