What might Nicholas and Elisabeth Anna Stoltzfus think if they were to return to their Berks County, Pennsylvania, homestead, 250 years after first occupying it in 1771?
No doubt, they would be surprised. The one-and-a-half story stone house their family resided in now has two stories. The old bank barn burned in 1924, but was replaced by a new barn in 2014 and now houses caretakers and meeting space instead of livestock and crops. And the farming acreage they once farmed is no longer in agricultural use, but instead has been split up and is surrounded by roadways and modern development until just 1-1/2 acres of it remain.
While this first Stoltzfus family to come to America from Germany might not like all the changes made to their homestead in the interim, they would surely be pleased to know that their tenth generation descendent and namesake, Nic Stoltzfus, has become actively involved in helping maintain their former home as a historic site where the public can visit and gain an understanding of the Stoltzfus family's life, as part of Berks County's Amish community in the late 18th century.
Nic Stoltzfus, a native of Florida, returned to his family's Berks County roots in 2018 to conduct research on the Stoltzfus homestead and to work on related family history tracing his Amish roots from Europe to Berks County and beyond. He learned that his ancestor Nicholas Stoltzfus' story had an unusual twist. Nic Stoltzfus recently shared that story as part of the Ephrata Cloister's virtual Winter History Class, an annual event which this year offers two webinars each Thursday morning through April 1.
Anabaptists in Europe had faced religious persecution even before splitting into the Mennonite and Amish sects in the late 1600s. It was about that time that the first Mennonites came to America, seeking religious freedom and settling in the Germantown, Pennsylvania, area. The first Amish settlers arrived in 1740, establishing themselves along the Northkill Creek in the area which is now Shartlesville, Berks County.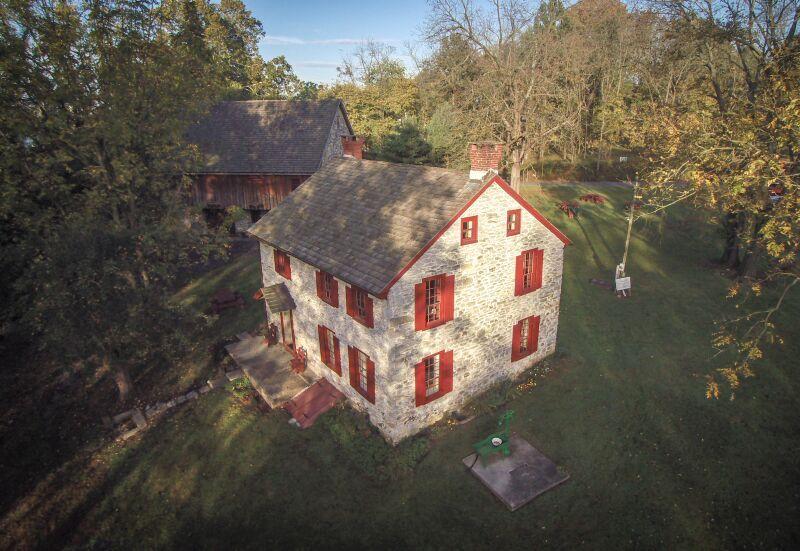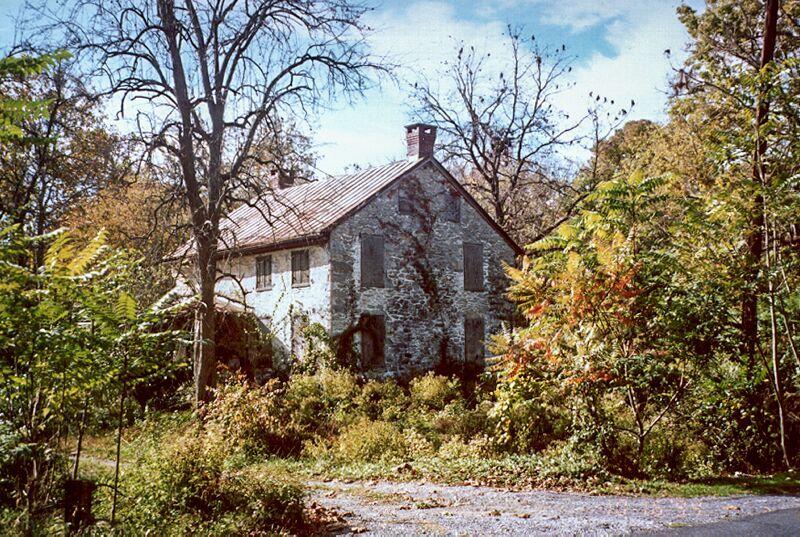 Most Anabaptists who headed to America originated from Switzerland; however, Nicholas Stoltzfus hailed from eastern Germany, where he was born into a Lutheran family in 1718 and confirmed into that faith as a teenager. While still a young man, he relocated to Zweibruecken in western Germany near the French border. There he met Elisabeth Bachmann, and apparently converted to her family's Amish faith around the time of their marriage, when he was 25. In his petition to marry Elisabeth, he attributes his conversion to having worked in an Anabaptist area around Wissembourg. There, he said, "I became familiar with their quiet ways and embraced them as my own." He became the first Amish Stoltzfus to come to America from Europe and is thus the progenitor of much of the Stoltzfus lineage.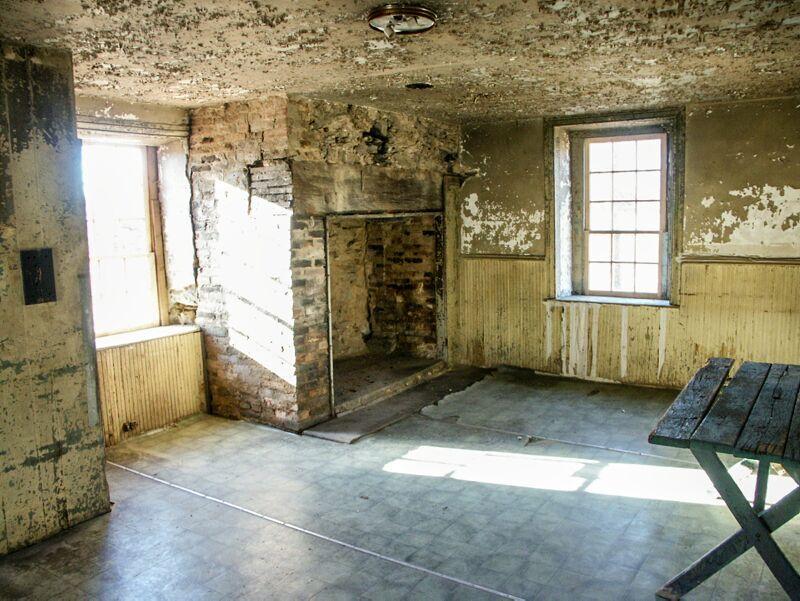 Nicholas, his wife, and at least four children emigrated to America in 1766, likely first residing in Leacock Township, Lancaster County. In 1770, they purchased 70 acres of farmland in Berks County just northwest of Reading in the present-day area of Wyomissing. They acquired an adjoining 101 acres, including its stone house and farmstead, in 1771. Unfortunately, Nicholas did not live very long on the Stoltzfus' homestead before his death at age 56 in 1774. His wife died in 1781, leaving the homestead to their son, Christian Stoltzfus. The property remained within the Stoltzfus family until 1801.
Nic Stoltzfus went on to explain that, tracing Nicholas and Elisabeth Stoltzfus' children's whereabouts helps explain why Berks County, once home to around 70 Amish families in the 1700s, including 15 families in the Reading-Wyomissing-Shillington area, has few Amish residents today. Of the original children, Anna Stoltzfus married an Amish farmer, Christian Fohrer, and they resided in the Oley Valley. Barbara Stoltzfus became the wife of John Schmucker, also an Amish farmer, and they relocated to Lancaster County in the early 1800s. Christian Stoltzfus became an Amish bishop in Berks County before moving to Lancaster in the early 1800s, where he remained a bishop. No information is available about what became of Magdalena Stoltzfus.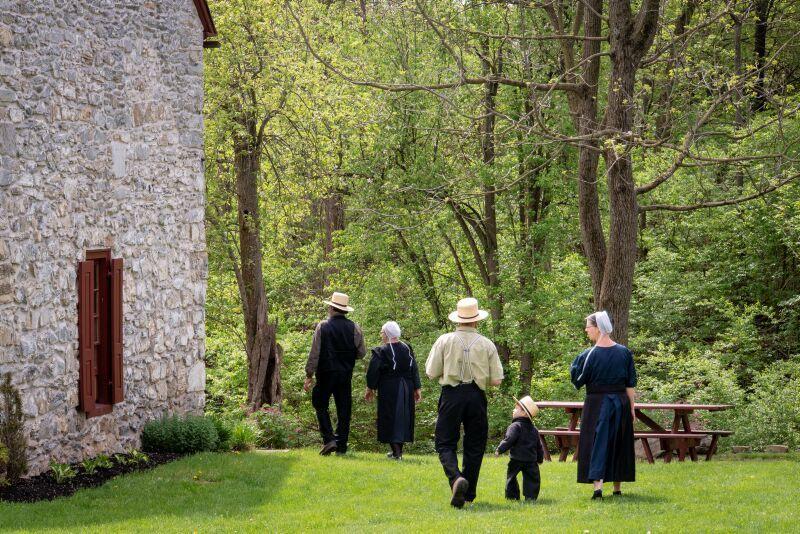 Many Berks County Amish apparently felt drawn by the appeal of Lancaster County's fertile farmland and headed there. The original Amish settlers along Northkill Creek, with surnames like Stutzman, Yoder and Hochstetler, moved west after a 1757 massacre during the French and Indian War. Some settlers moved to places as close as Bedford, Pennsylvania, while others continued on to Holmes County, Ohio, which, along with Lancaster County form the two largest Amish communities in the United States. Nic pointed out that westward movement among the Amish continued into the Midwest, with settlements in Illinois, Indiana and Missouri, and continuing as far west as Idaho and Washington State.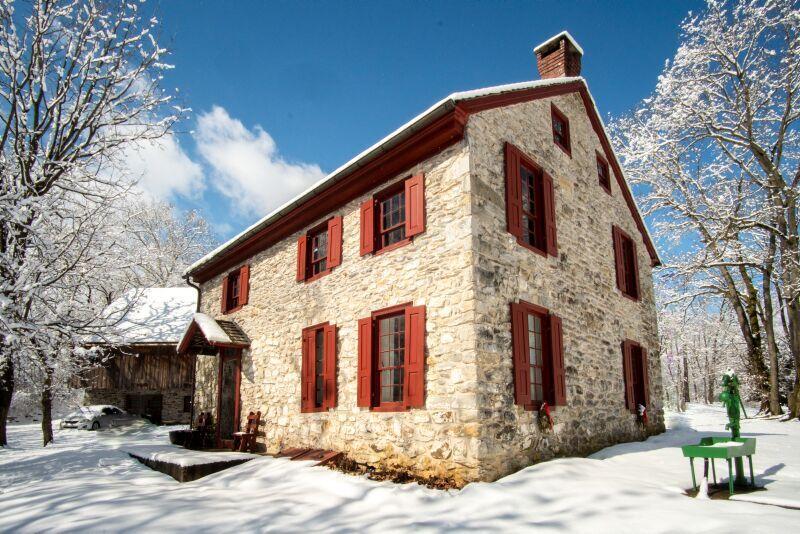 A 1920 photo of the former Stoltzfus homestead and its surrounding farmscape shows a well-kept property which had passed through a lengthy series of non-Amish owners. That trend continued, though the property became subdivided and by the latter part of the 20th century, the house itself had fallen into considerable disrepair. This was particularly true after being vacated due to the likelihood that it stood in the pathway of the proposed Routes 422/222 bypass around the city of Reading. Photos show it as an overgrown relic, and it was described by Nic Stoltzfus as looking "like a haunted house."
Fortunately, during the late 1990s, Pennsylvania's Historic and Museum Commission determined that the Stoltzfus Homestead was a historical property and intervened to avert its planned demolition. That spawned a massive restoration effort between 1998 and 2003, including the formation of The Nicholas Stoltzfus House Preservation Committee in 2000, which now owns the property. Restoration work was primarily accomplished using volunteer labor, most of which was provided by Stoltzfus descendants and members of the Amish communities in Lancaster County.
The Stoltzfus Homestead, which had a second story added to the house in the mid-1800s, was cleared of overgrown vegetation, the house's stone facade was repointed, and new windows and cedar-shake shingle roofing were installed. The interior was brought back to the simple lines of its early days, from the walk-in fireplace and deep window sills to the hardwood floors and plain, plastered walls.
A new Sweitzer barn, designed by Merle Stoltzfus and John Richard Esh, was added to the property, starting with a classic barn raising in 2011 and completion in 2014. It provides a climate-controlled environment for the preservation of Stoltzfus artifacts, includes living quarters for a caretaker and also houses restroom facilities.
The Nicholas Stoltzfus Homestead is available for tours by appointment and can also be rented for special events. The homestead hosts a fundraising auction each spring, and since 2021, marks the 250th anniversary of the Nicholas Stoltzfus family first occupying the property. Their May 1 auction at the homestead will be a celebration of this milestone, starting with breakfast at 8 a.m. and continuing through an auction of quilts at 11 a.m.
Nic Stoltzfus, who is an author and screenwriter, has two books about the history, including "In the Footsteps of My Stoltzfus Family: A Genealogy Memoir" and a coffee table book, "German Lutherans to Pennsylvania Amish: The Stoltzfus Family Story." Both are available from Masthoff Press and Bookstore.
The Nicholas Stoltzfus Homestead is located at 1700 Tulpehocken Road, Wyomissing, PA 19610. For further information, go online to www.NicholasStoltzfus.com or call 484-878-2916.