Growing up in Lancaster County, Pennsylvania — which is described by some as the auction capital of the East — Phil Nissley was drawn to auctions as a child at the age of 5. He ran his first auction at age 16 and today, at 52, has spent the better part of three decades in the business as an auctioneer, appraising antiques and estates.
Sitting down with auctioneer Nissley to ask about rumors of a decline in the availability and sale of antiques and vintage collectibles, his response was quick and emphatic: "It's a myth," he said.
Nissley believes there has been a steady uptick in interest in antiques and vintage estate items from both established and new buyers in the years since the 2008 recession.
"But," he said, "the sale of antiques, jewelry, furniture and other collectibles isn't the business it was just a dozen years ago. It has changed quickly with the growth of (websites) and use of the internet by sellers and buyers."
Almost everything in Lancaster County, from homes and farms to valuable antiques and vintage collectibles, can be found selling at auctions. The most valuable items from estates or collections are sold through special catalog sales events at auction houses. There also are regular estate sales to liquidate homes when parents have passed away or the owner is looking to turn possessions into cash sometimes just for living expenses in retirement.
The general rule, Nissley said, is "an item is an antique if it is at least 100 years old, but that doesn't mean vintage collectibles that have not reached the century mark are less desired. It's a business of constantly changing tastes."
Nissley is a partner at Hess Auctions of Manheim, Pennsylvania, one of Lancaster County's full-service auction houses.
Auction professionals have watched their business change from front row seats.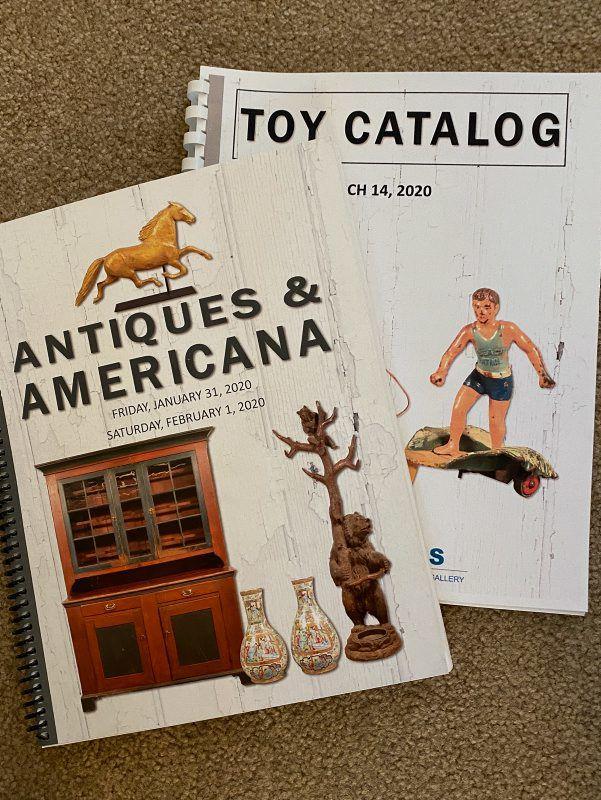 "The use of the internet for both buyers and sellers," Nissley explained, has been a game changer. Today, items that had always been sold with the help of an auctioneer or appraiser may now be sold in do-it-yourself fashion by the seller on eBay or another internet auction site.
"Buyers can bid at live auctions right from their computer from across the globe," he said.
Recently, an Antiques and Americana estate catalog sale at Hess featured 850 pieces, from small toys to large pieces of furniture. The items were sold over two days. Forty percent of the bids came in by phone or the internet, which Nissley indicates confirms the changing face of the business.
Having hands-on, field experience in the area is still important for auctioneers, as is the flexibility to work with new, online resources for research, communication (with buyers) and, ultimately, selling.
"Many times, buyers know or think they know as much or more about an antique or vintage item than either the owner or auctioneer does. It can be challenging," Nissley said. "But, I also have walked into a home where the owner didn't think there was anything there of value and we were standing on a carpet (called grandma's rug) that was valued at more than $10,000."
Nissley said that most auction houses have added live streaming, telephone and internet bidding to catalog auctions when the customer demands it — either because they were a long distance away from the auction site or they wanted anonymity.
Nissley also explained the difference between an estate auction catalog sale and an estate sale.
"The estate sale here is held usually to dispose of household items, similar to yard sales in other parts of the country," he said, "as owners downsize or prepare a home for sale."
Estate catalog sales, he said, are for high value items in real time where the final bid may even exceed the estimates of experienced appraisers.
"The excitement of a live sale, especially for antiques and expensive items, can be tremendous," Nissley said, "and people get caught in the moment and may bid with their heart, not their head."
Nissley feels there is no chance of running out of auction items in Lancaster County, as he believes everyone here has the "save it" gene.
There are, however, several items he points to that continue to hold their value despite the ups and downs of the market.
One is stoneware jugs with blue slip decoration.
"These jugs continue to increase in value and sell, at auction, from $500 to thousands," Nissley said. "And they really only become available to sell today when a private collection is broken up for sale or when a museum is selling some part of a collection."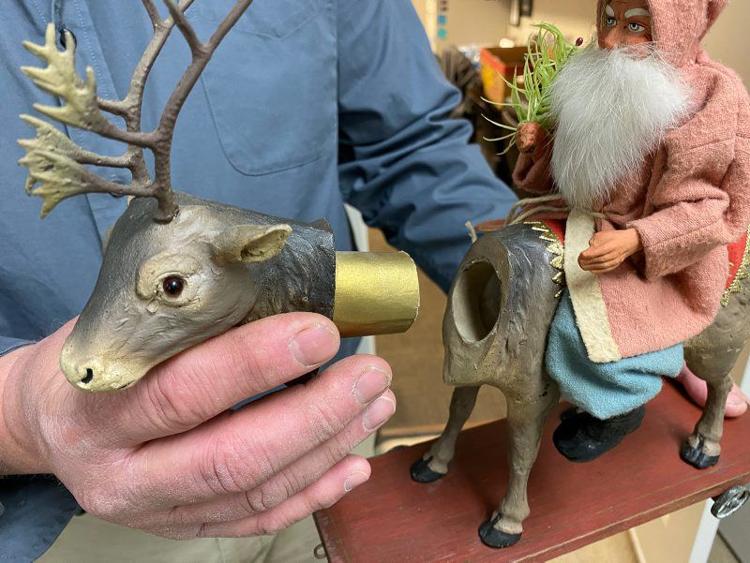 Nissley also feels the PBS "Antiques Roadshow" television program has helped boost the antiques market and the show does an excellent job of explaining the business and item values.
One- and two-sided porcelain signs have been selling well for the past decade, Nissley points out. He feels that Mike Wolf and Frank Fritz on the TV program "American Pickers," who collect lots of signs, have helped fuel that interest.
Nissley said there are lots of signs everywhere today, especially in barns, basements and attics.
Original paintings can go at high prices at auction, too, Nissley said, "but the highest prices come based on location."
He explained that paintings from Lancaster County artist David Brumbach have increased in value since his death in 1992. His items that sold reasonably 20 years ago, now sell for thousands.
Nissley also said that the market for Berks County painter Christopher Shearer's (1840-1926) large landscape paintings continues to be strong.
Watches and jewelry are still strong, according to Nissley. He describes watches and jewelry as a gender-based, high-value collectible for men and women, and said most are found in estate auctions.
Furniture always has been a staple of the antiques market, but that has changed. Nissley said today's millennials don't want their parents' or grandparents' "brown" wood furniture, no matter who made it or how valuable it once was. Nissley does say there is still a market for distressed, re-painted furniture from the 18th and 19th centuries.
Although Nissley has seen an increase in sellers who think DIY selling on eBay or similar websites will bring them a higher price, and buyers who only bid online, he feels there are still many individuals who want to deal face-to-face with an auctioneer-appraiser when selling family heirlooms. Or they want to be in the front row of an auction house when items they collect are being sold.
"The calls for me to come out and appraise antiques and vintage collectibles has not fallen off," Nissley said. "I feel there are still plenty of valuable items in central Pennsylvania to be found and sold. It continues to be a win-win opportunity for buyers and sellers, and I don't think the business is going away soon."