The history of cuckoo clocks: I recently inherited this old cuckoo clock that belonged to my grandmother. As a child, it fascinated me. The bird came out every hour and chirped.
It is heavily carved with grapevines, foxes and a bird. It still works. I consider it a family heirloom, but would like to know its value. What is the history of cuckoo clocks?
A.T., Lancaster, Pennsylvania
Answer: Cuckoo clocks have never stopped being made since their invention in Germany's Black Forest region, in 1730, by German clock maker Franz Anton Ketterer.
The cuckoo clocks were exported in the 1850s. There are several styles that include a Black Forest chalet, a Bavarian beer garden, and wildlife with foliage, rifles and stag.
Yours is a hunting subject, made in the early 20th century. In a retail setting, it could sell for $1,000 or more.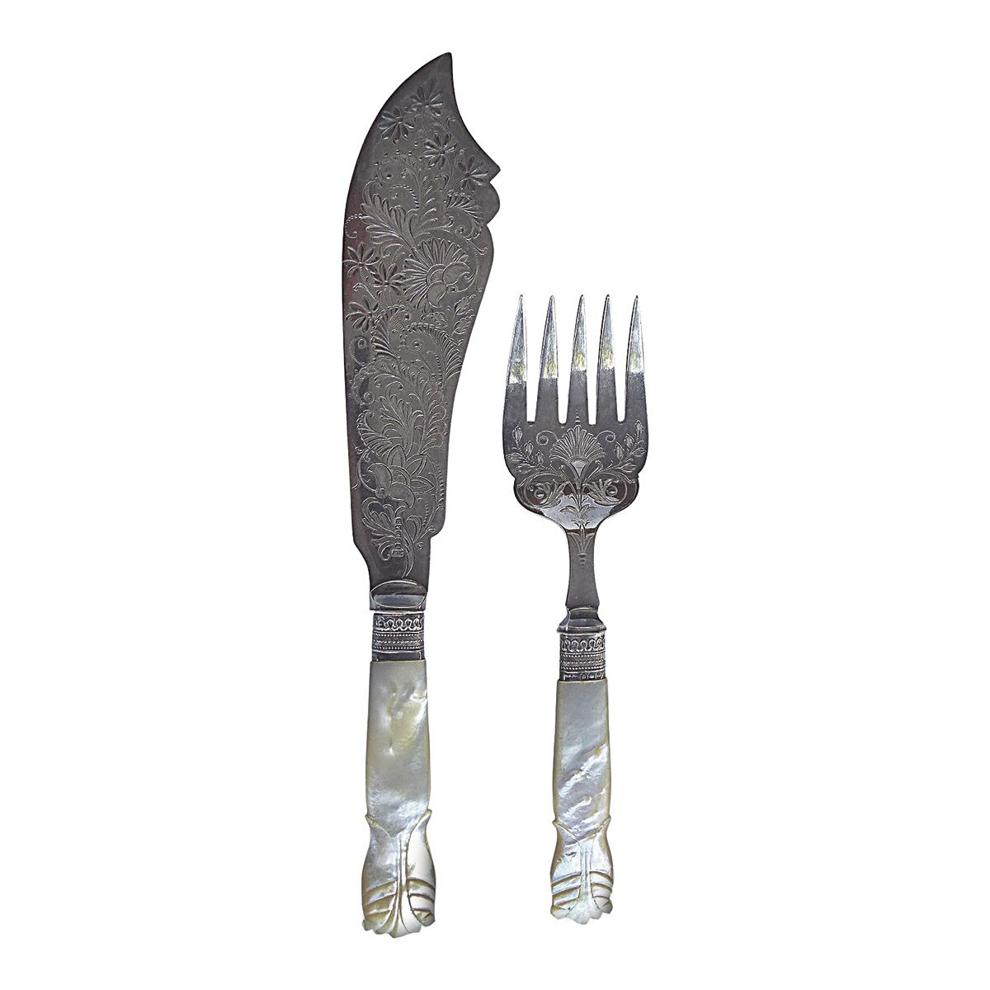 The value of antique flatware: This large fork and spoon were in the silver flatware set I recently inherited from my mother. The blades are not marked sterling and my research showed they are British and 19th century.
Can you tell from my photo what the handles and the metal are made of? What were they used for? What are they worth other than sentimental value?
C.D., Deerfield Beach, Florida
Answer: You have what is known as a pearl-handled, Sheffield silver fish set made in the 19th century in England.
Considered trendy, entire flatware sets were made in England and America as well as special serving pieces. The mother of pearl was made of oyster shells. Once expensive, it is bargain-priced these days and made of plastic.
Your set could sell in a retail setting for $250 or more.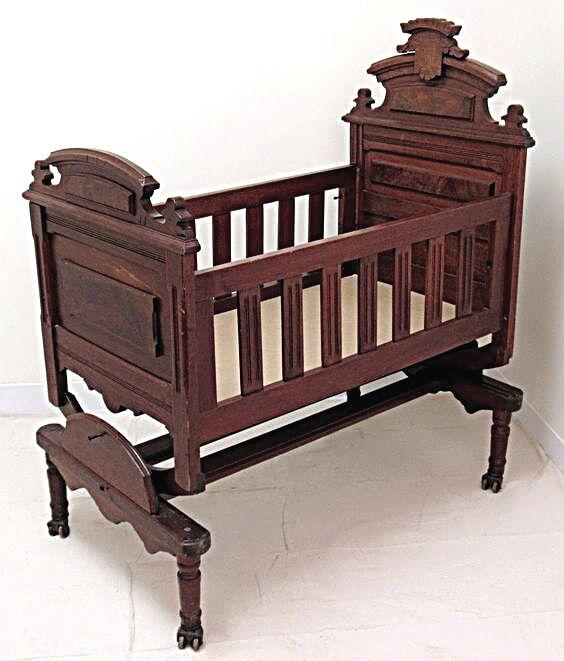 Rock-a-bye baby: I am expecting a baby in a couple of months and I am looking for a different type of baby bed. My elderly neighbor solved my problem. She sold me this antique rocking cradle for $25. It had been in her family for generations. She was moving to a retirement home.
It is made of burled walnut and is in good condition. It can be a decorative object in the nursery later. What can you tell me about its age and value?
M.L.S., Des Moines, Iowa
Answer: Your rocking cradle was made in the Eastlake style that enjoyed a brief popularity from 1879 through 1880. It was probably made by Silsbee and Mohr who specialized in Eastlake-style cradles. It could sell in a retail setting for $300 or more.
The straight lines, applied carving on the headboard, nine pierced slats and the out-swept legs on casters characterize the style. F. Mohr and Co. made parlor and bedroom furniture in the late 1800s and early 1900s in New York City. It's value would be between $450 and $550.
Editor's note: According to the American Academy of Pediatrics, caregivers should avoid using cribs more than 10 years old.