John Blowers and his wife, Elaine, operate Echo Crest Farms in Geneva, New York. The former dairy now sells kidney beans, field corn, wheat, soybeans and, as a side business, farm toys and models, known as "John's Toys."
While the 400-acre farm represents the Blowers' main source of income, he sells toys mostly for the fun of it and for whatever profit he receives.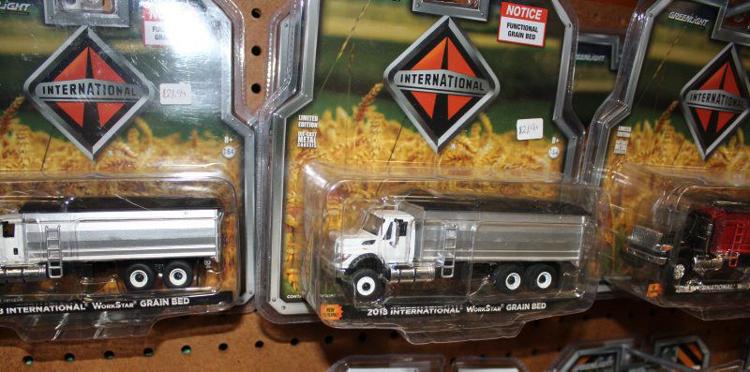 Blowers sells at events such as Empire Farm Days in Seneca Falls and the New York Farm Show in Syracuse, as well as at Penny Lane, an antiques store in Geneva where he has a display.
Owing to his background, growing up on a family farm, Blowers began collecting farm toys that were models of equipment he liked and used. About 35 years ago, he began to sell from his collection when he realized others wanted to buy farm models.
"I picked up a lot of lines, and other companies," he said. "The next thing I knew, I wasn't looking for myself."
But, he still has "a few thousand" models in his private collection, he said, mostly in the 1:64 scale. He mostly focuses on collecting ERTL Co. model toys as the main brand, along with SpecCast Collectibles and GreenLight Collectibles.
"GreenLight is producing a lot of new things," Blowers said enthusiastically.
He said that GreenLight releases various series of toys, which helps drive customer demand. The company also sells a randomly placed special model among shipments.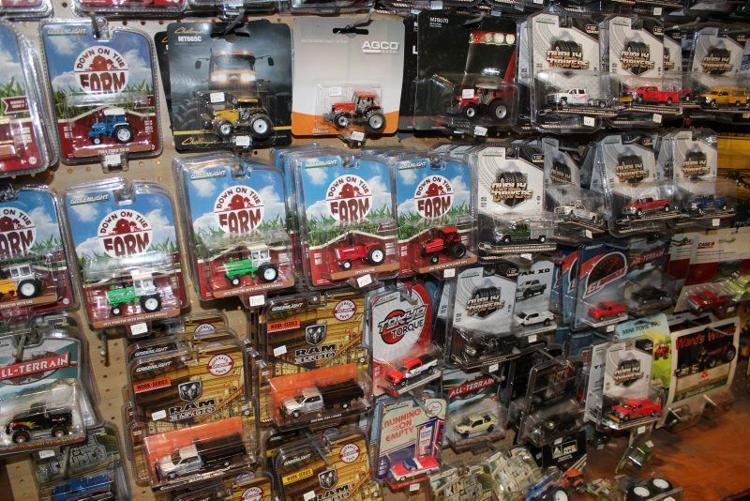 "Sometimes there are gold or other metallic toys that are Chaser Models, probably worth $500," Blowers said. "GreenLight does that, as does ERTL. There might be one in a hundred. They might be gold or metallic, or a special paint color. They keep changing it. They do these a lot in Farm Show editions. They only make so many of those usually."
Sellers like Blowers only occasionally receive one of these rare toys. Offering unusual toys helps him attract customers.
"GreenLight produces things you can't find anywhere else," Blowers said. "Pickups and trucks are popular. You don't find many toys that are made like that. They're for kids and collectors. Some (buyers) can barely talk, and some of the older ones can be 80 or 90 years old."
"They're a good value for what they are," he said about the brand.
"Customers like that they can find replicas of their real-life equipment — especially if they're also shopping for the actual equipment," he said.
"If there's a certain model on the floor of the Farm Show or (at) Empire Farm Days, they'll come looking for it," Blowers said.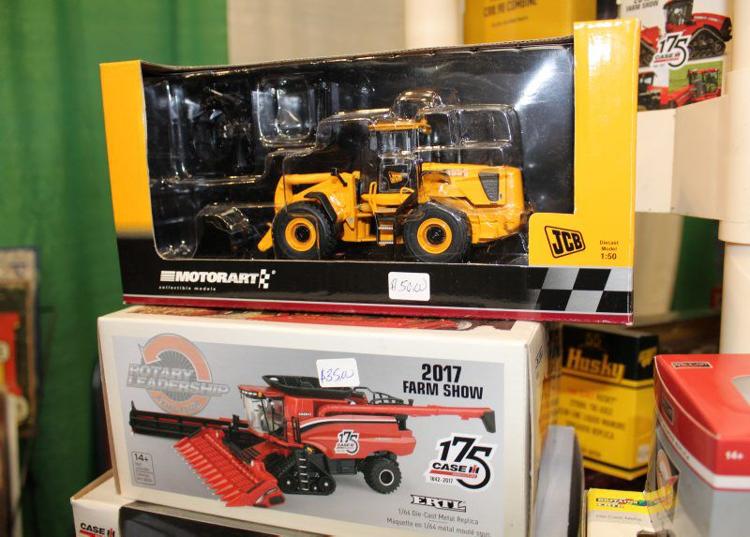 "Kids like the models of what they see. There's a lot of women who come through who buy for their husbands or kids and put them in a certain bag so they won't see them. The girls tend to like pink tractors and things like that," Blowers said.
The occasional adult buyer will buy a model of their real tractor to keep in the house on their desk.
The recent coronavirus outbreak has hampered Blowers' sales, since he doesn't sell online. Penny Lane is closed as of March 25 due to the stay-at-home quarantine requirement for everyone during the pandemic. As a result, he's not ordering as much. However, he hopes the summer festival season and re-opening of Penny Lane will help.
"I opened the booth there in December," Blowers said about the antiques store. "They've been really responsive. You can go to certain dealers to get John Deere and Case, but they're not into the special models and collector's editions."
His placement at Penny Lane also makes sense, because people looking for rare items and collectibles, rather than toys, tend to shop at an antiques store. But, he said, his models are sturdy enough for play.
"The toys will just set where they are," Blowers said. "We've had several people phone to ask if the place is open, because they're bored and can't do anything. ... They need to stay home and not get this (virus)."
The outbreak hasn't affected his farming, as he doesn't have employees outside of the seasonal help his children provide.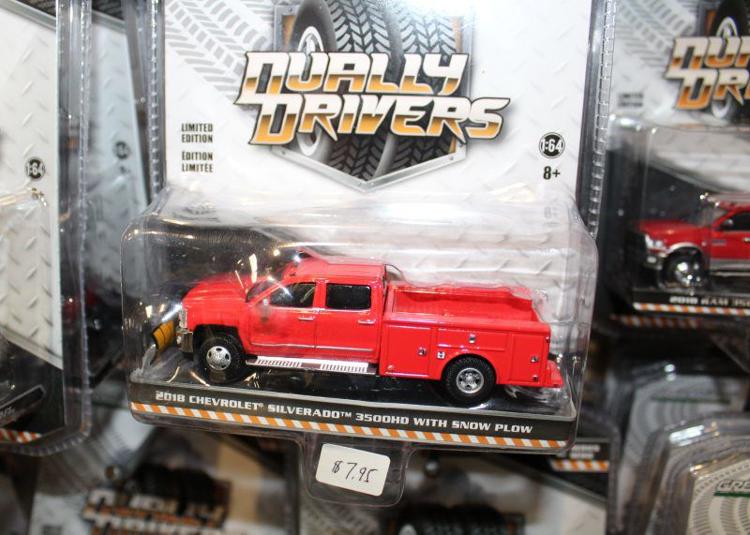 His son, Jason Blowers, is a teacher, so he lends a hand over the summer. His other son, Levi Blowers, finds time to help during the wheat harvest. He also has a daughter, Karen Blowers.
Most years, John Blowers enjoys keeping busy with the toy business during the slow part of the farming year.
"I like getting the new ones in and going through the boxes to see if there's any Chasers," Blowers said. "I need some toys if there's nothing else to do."
He advises anyone interested in selling toys and collectibles to start small.
"It's not as easy to get into it as it used to be," he said. "You need a little knowledge. You learn over the years what will sell. You don't always have all the answers. Like anything, it takes experience. I started out with farm toys. They are something that no matter how old they are, people want them. Other things are hit and miss."
Deborah Jeanne Sergeant is a freelance writer in central New York.