Anna Zook doesn't remember exactly when she first noticed the stone in Mill Creek in the wooded grove along the edge of her family's farm in Leacock Township, Lancaster County, Pennsylvania.
"We've been coming down here for picnics for years, and I idly saw it and I thought it would be fun to dig it out and put it in our flower bed," she said.
She eventually convinced her brother Jonas to help her excavate it and bring it up to the house.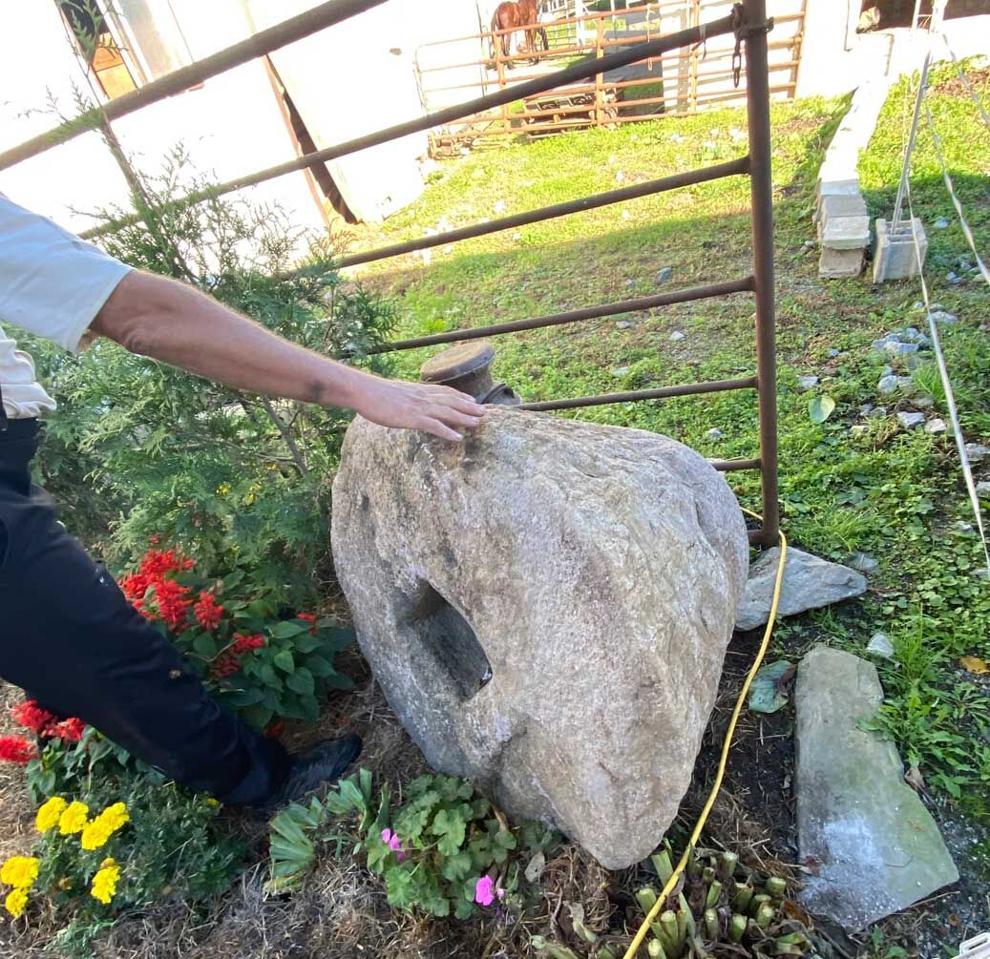 But when he went down to the creek to see what it would take to get it out, he noticed that it was no ordinary stone. It was cone shaped and unlike any millstone he had ever seen.
He described it to a historian friend who said, "You've got a hemp stone there."
What is a Hempstone?
Curious what a hempstone was, Jonas began doing some research, which led him to Pennsylvania hemp historian Les Stark, author of the book Hempstone Heritage, which documents the widespread use of hemp mills in Lancaster and Berks counties during the 18th and 19th centuries and their subsequent demise.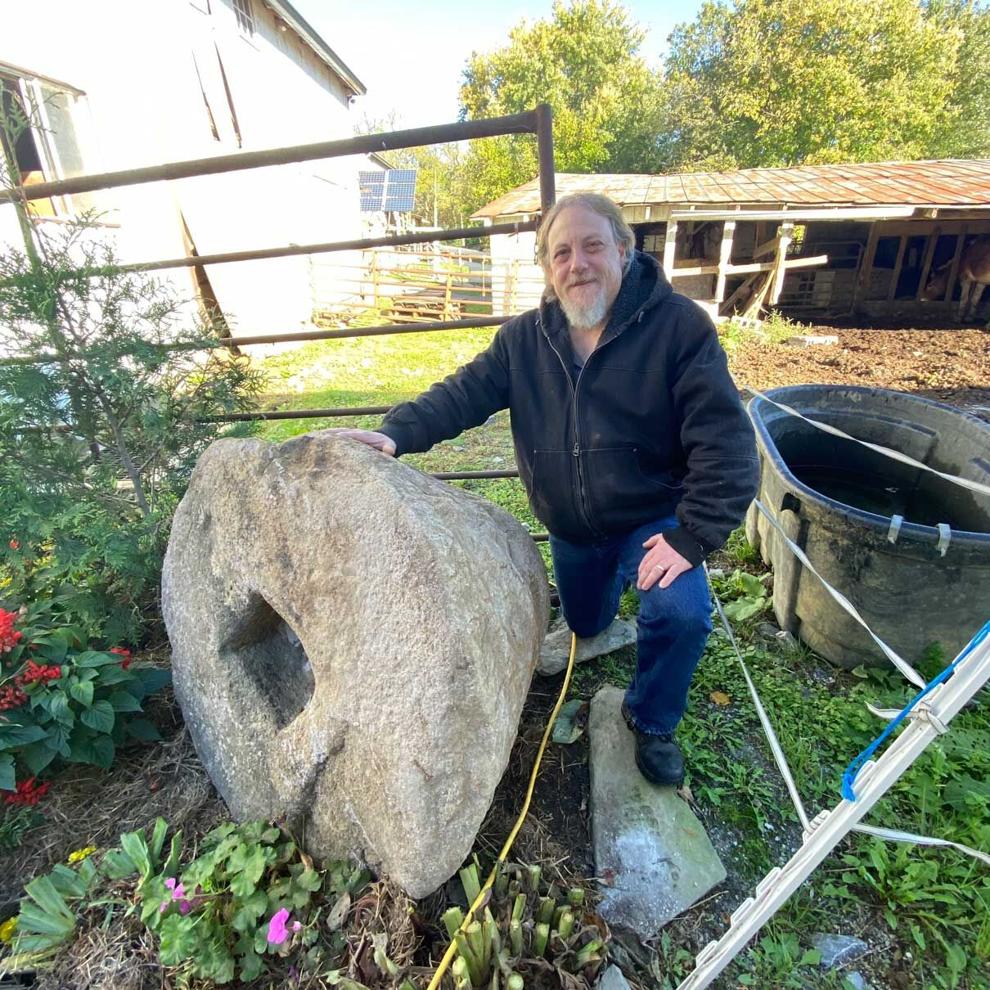 Stark has documented over 30 different hemp stones in the region, showing that hemp was once a common crop for Pennsylvania farm families who would use it for making homespun cloth.
After the hemp crop was cut and ret in the field, it was taken to an area mill for processing, essentially being rolled over by the conical hemp stone in order to soften the fibers and remove any bits of undesirable hurd — the inner woody core of the hemp stalk.
The milled hemp would then be spun into yarn and woven into cloth.
This process began to fall out of practice by the 1840s as other sources of spinnable fiber — namely cotton — became more readily available.
Rather than keeping unused technology around, mill owners dismantled their hemp mills and would simply chuck the heavy, conical stones into the creeks that powered their mills, which is how this particular stone came to be in the Mill Creek near the Zook Farm.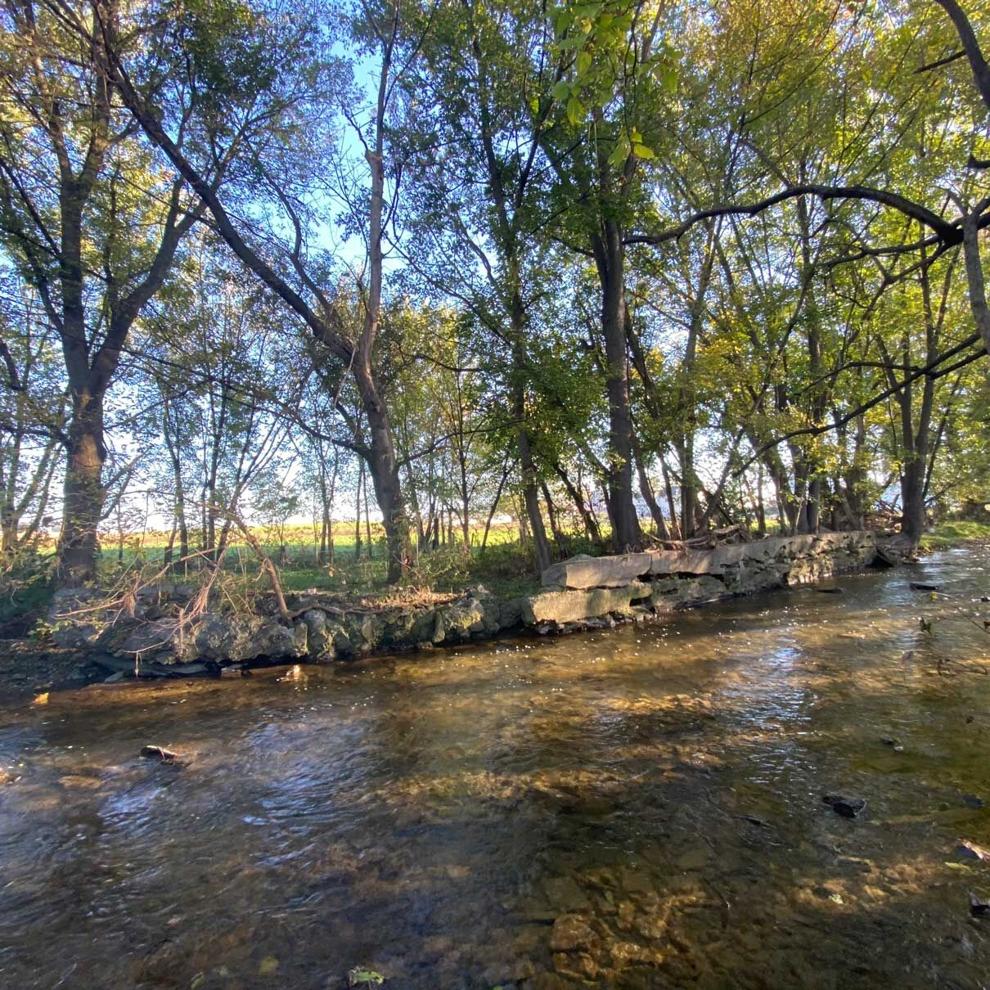 This hemp stone, cut from a large chunk of sandstone, is more worn than other stones Stark has seen.
"My best guess is this one dates all the way back to the 1700s," he said, which means it has been sitting undisturbed in Mill Creek for 200 years or so.
Stark estimates this hemp stone weighs 1,400 to 1,500 pounds, which made getting it out of the creek no easy task.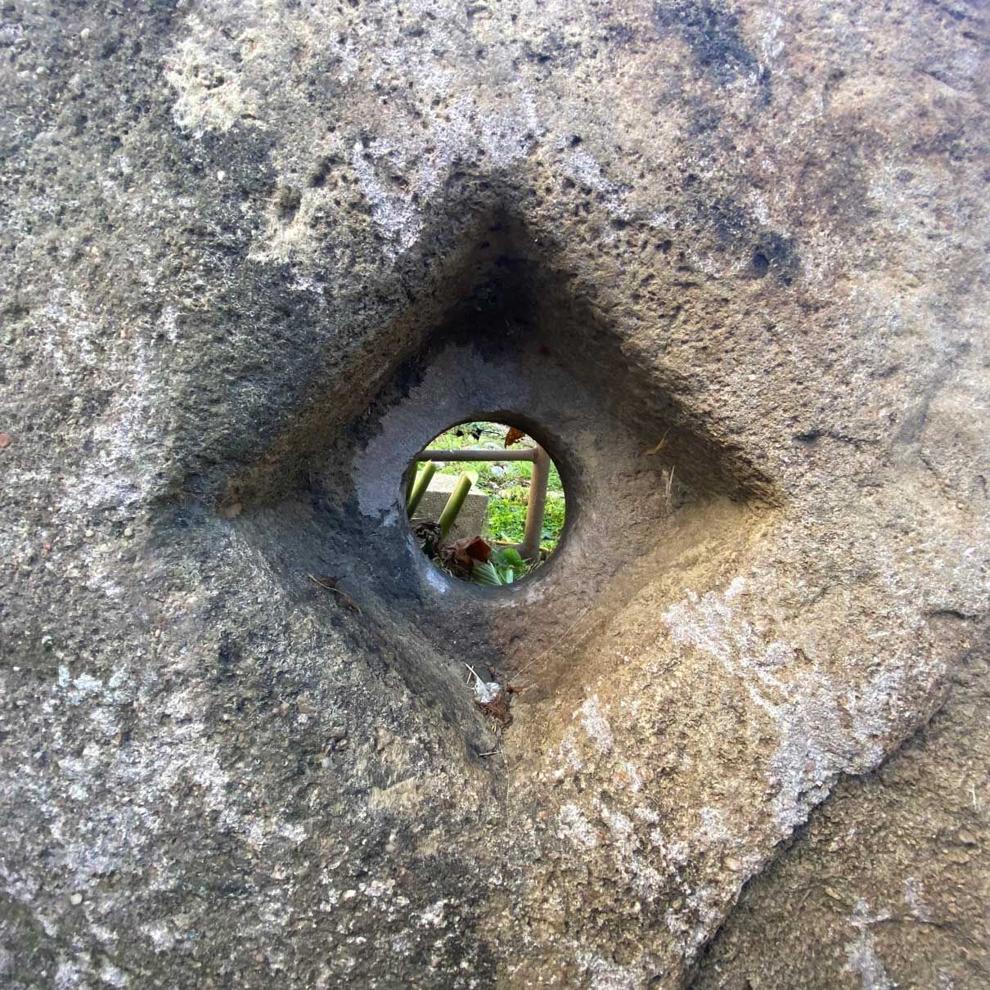 Retrieving the hempstone from the creek
"It was kind of terrifying," Anna said, because the creek bank is high and the stone much heavier than they thought it would be. "I was afraid I was going to kill my brother because the skid loader was teetering on two wheels, and I was afraid the whole thing would fall into the creek, and the stone and everybody with it."
Jonas is a capable operator, but said it was still a bit of a process.
"I parked the skid loader up here on the bank and stretched the chain across the creek, and somehow I got the chain through the stone and dragged it back," he said.
"But once I got it up here on the bank, I didn't have enough power with the skid loader to lift it. But it was dry enough that I come down here with the forklift and I actually dragged it the rest of the way."
The hempstone now rests among geraniums and marigolds in a flower bed between the horse stables and the house, where it might just sit for another 200 years.