STRASBURG, Pa. — There is a best management practice that can be used by farmers who do not yet have conservation plans for their lands.
That BMP has two parts. At least that was the conclusion after a conversation with Phil Good and Kevin Seibert.
The first part of the BMP is: Get your conservation plan in place before the government orders you to get it done.
The second part of the BMP for those farmers in the Chesapeake Bay watershed is: Let the government pay for your plan.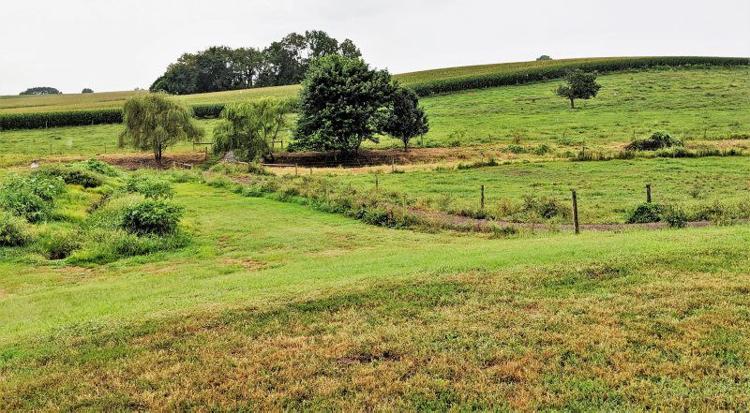 Farmer Good raises replacement heifers on 130 rolling acres — 115 tillable — on a Lancaster County farm he bought in 2017. Seibert is the agriculture compliance coordinator for the Lancaster County Conservation District. Part of his job is to visit 300 of the county's farms each year. All the farms are in the bay watershed. The farms he visits are targeted by a computer program called Practice Keeper that uses satellite imagery and ground-based data to pinpoint farms within the county that do not have conservation plans.
"Conservation plan" is not an official term. For the purposes of this discussion, we define a conservation plan as a set of documents that includes either a nutrient management plan or a manure management plan — but not both — plus an agricultural erosion and sedimentation control plan.
Our conservation conversation took place just outside the barn on Good's farm that houses 300 or so heifers. They can range in age from week-old calves to bred heifers about to enter cowdom. Good raises the heifers for nearby dairymen who would rather devote their time to the cows in their milking herds than deal with the distractions of raising replacements for cows that eventually leave the herd.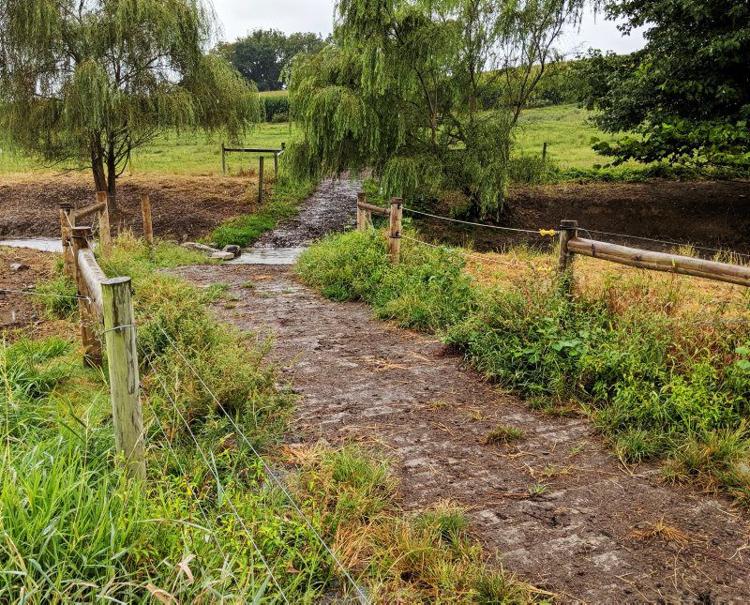 Good's barn sits atop a hill that slopes down to a stream that runs through the farm. On the other side of the stream is a hill with a strip of pasture and a field of no-till corn. That land slopes down to the stream as well.
In another time not so long ago, the stream could have been little more than a muddy, lifeless ditch. Today, bordered on both sides by 50-foot-wide stretches of grass, it is a clear, vibrantly healthy stream with crayfish the size of your hand, according to Good, and a favorite fishing hole for great blue herons.
Good thinks all streams should run so clear. So does the Pennsylvania government, represented in this telling by the Department of Environmental Protection.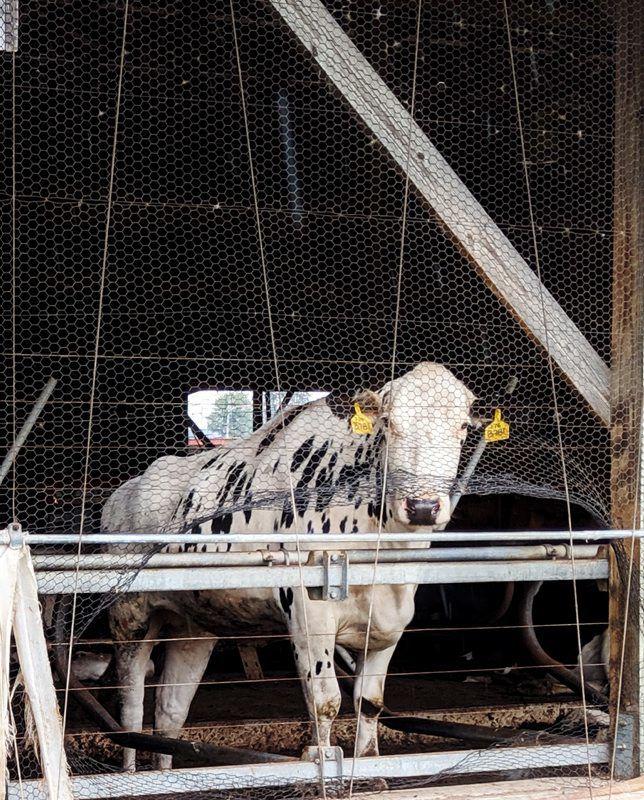 When the 2019 PA Farm Bill was signed into law on July 1, DEP received $1.3 million for an agricultural planning reimbursement program. Given the state's rocky history with the annual budgeting process, the reimbursement program's fate wasn't a sure thing until Gov. Tom Wolf actually signed the farm bill.
Shortly after the bill became law, Seibert contacted Lancaster Farming to see if we'd be interested in getting the word out to farmers in the bay watershed who could benefit from the planning reimbursement program. We were interested.
This is the fourth year the program has been available. Good is an enthusiastic fan of the reimbursement program and has been through the process, which is how we met up with him and Seibert just outside Strasburg.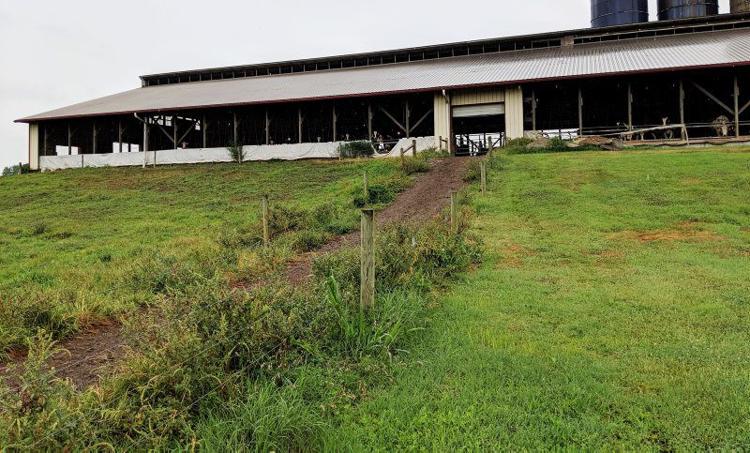 The program reimburses farmers who pay a third party to write a conservation plan. Seibert said the cost of most plans is covered in full. The program pays up to $250 for a plan covering 10 acres or less, up to $500 for 11-50 acres, and $10 for every acre over 50, up to a maximum of $1,500 per plan. Good paid $1,100 to Lancaster's Red Barn Consultants for his plan, and DEP reimbursed him for the total $1,100.
According to a DEP fact sheet, the reimbursement program will not pay for a plan developed by a conservation district, nor will it pay a farmer who develops his own plan. The program is designed to pay for the cost of professional assistance.
Good likes that philosophy.
"I'd rather work with somebody like Red Barn rather than wait for the state to come in and tell me what to do and when to do it," he said. "When Red Barn did our plan, they asked us how we were farming and they worked with that."
Good said he's puzzled by farmers who don't have a conservation plan, especially if they can have it paid for by the state.
"And besides," he added, "someday it's going to be mandatory."
Seibert corrected him. "It's mandatory now," he said. "When we plan to visit a farm, we let the farmer know well in advance that we're coming. If he's not compliant — if he doesn't have a plan — he'll have plenty of time to get one. If he doesn't have a plan by the time we visit, we'll give him 90 days to get one. If he doesn't get one within those 90 days, we'll refer his case to DEP. DEP will give him another 90 days. If he's still not compliant, after the extra 90 days, DEP will probably give him even more time. But eventually, if he doesn't get a plan, he'll end up in court."
There are two reasons a farmer may not get a plan.
"A lot of them don't want to work with the government," Seibert said. "When they work with a consultant, there's somebody between them and the government, but that's still not acceptable to many.
"Another reason they might not want to do it is because once they have a plan, it could cost them some money to implement it."
Good pointed out that there's often cost-share money available to help with the implementation. He is currently working with the conservation district on a plan for a riparian buffer through the USDA's Conservation Reserve Enhancement Program.
Regardless of whether or not the government helps with the cost, he said he believes conservation planning is good management, good stewardship and good public relations for the farming community.
"We produce consumer products," he said. "Conservation planning — proactive management — helping to keep our streams running clear, is one way we as farmers can help avoid the bad press that ag too often gets."