PALERMO, Maine — Snow-laden pine, fir, spruce and hardwood trees, lining both sides of the one-lane, snow-covered Turner Mill Pond Road, form a winter fantasy tunnel leading to the sanctum of Maine's apple whisperer.
Under deep blue skies and temperatures in the single digits, Super Chilly Farm, in Palermo, Maine, lives up to its name on a recent Friday morning in January. Two beautiful collies, named Radar and Scout, run barking to alert their master, John Bunker, of the arrival of visitors. Here, Bunker, also referred to as the "Apple Guy," by friends and fans, lives with his wife, Cammy Watts, on the mostly wooded, 100-acre farm, in Waldo County.
"I'm not an orchardist," said Bunker. Rather, he is a self-taught fruit explorer, who has been interviewed by The New York Times, The Atlantic and numerous national publications about his pioneering work in locating, identifying and preserving heritage apple tree varieties he has found while exploring the fields, farms, woods and towns of Maine seeking living, centuries-old, forgotten and abandoned apple trees.
Bunker was born and lived in Concord, New Hampshire, until he was 9, when his family moved to Palo Alto, California. After leaving Massachusetts, Bunker maintained contact with his neighbor and closest friend.
"When I moved to California, his family invited me to come spend part of the summer with them in Maine," Bunker said. "I did that, which was in the summer of 1962, when I was 11. I took one look at Maine and said: 'This is it.' The rest of my childhood was about getting to Maine in the summers, which I was able to do, one way or another; sometimes visiting the same people and sometimes doing other things like a summer camp."
Upon high school graduation, Bunker was admitted to Colby College, in Waterville, Maine, as an English major. He also studied art and music, and graduated in 1972, at the height of the "back-to-the-land" movement in Maine.
Bunker, who said he plays a lot of music and creates a lot of primitive art, knew he wanted a career that allowed him to work outdoors. He saw it as "an opportunity to read a lot and to do a lot of artwork, and study the history of music and the history of art."
"I had two friends at Colby (Dan Baschkopft, a retired teacher, and a professional rock and jazz guitarist, and Jim "Huey" Coleman, a Portland-based documentary film producer, whose film "Henry David Thoreau: Surveyor of the Soul," aired on Maine Public Television on Dec. 6), who, when they heard that I was interested in looking for cheap land — although back then, with a few exceptions, it was — they said they wanted to do it, too," Bunker said.
"The three of us purchased this property undividedly, when I was a junior at Colby. ... The day after I graduated, I moved here and have lived here since."
Most of Bunker's contemporaries, he said, knew "they wanted to get a certain kind of employment and then they would go do that wherever in the country or the world that they had to do. And for many of them that has meant multiple address changes over the years ... that's not necessarily a bad thing, especially if you get to do what you really love to do. For me, it was the reverse. I decided where I wanted to live, which was here ... this is number one (for me); not what I do, but where I live. ... Once I got here, I asked: 'I'm here, how am I going to support myself?'"
For two years, Bunker taught English at a local high school. He worked at various co-op stores, he drove a truck and worked as a carpenter, building bookshelves or "taxi houses."
"I just did whatever I needed to do in order to continue to live here," he said, "and at times that was difficult, especially when I was younger. I taught woodworking at the summer camp I attended ... when I was twice the age of all the other counselors."
Eventually, Bunker was hired by Fedco Seeds, a unique seed company located in Clinton, Maine. It led him to get into gardening and sparked his interest in apple trees.
When Bunker began noticing all the abandoned fruit trees, he decided to learn more.
"I had no credentials. I didn't have a Ph.D. I wasn't an academic and I had no money," Bunker said. "I looked around and I saw all these old apple trees and I realized these trees were a gift to me."
Thus marked the beginning of his quest for abandoned apple trees, which 100 or 200 years before, had been lovingly planted in Maine soil. They were precious, valuable and important.
Now, Bunker revels in receiving calls or emails from property owners around the state who have old apple trees, which still bear fruit despite being neglected for countless years.
"I get to go and say hello to the people who own the place and they let me take the fruit, and they tell me the stories ... (that) the trees are ancient and how (they are) beautiful and they're still producing fruit," Bunker said. "Someone in the past grafted and planted, and nurtured and pruned, and took care of these trees. And they had no idea that I would ever exist."
In 1984, as a way to preserve and share these lost treasures, Bunker created the Fedco Trees catalog. At the time, Bunker had no idea what name to call the apple varieties he discovered. So he improvised by using generic descriptions: Apple X — green, round and good-tasting.
"At first, the catalog was three sheets of paper stapled in the corner and then it was like a month of work a year," Bunker said. "Then four or five years later, it was three months of work a year; and, then, finally I had to quit my job teaching summer camp because I was doing it all year round."
In the beginning, Bunker found mentors, older farmers who drove him around the state, took him up hills to old orchards. At various fairs, such as the annual Common Ground Country Fair in Unity, Bunker had a kiosk, where people often approached him with information about the location of old apple trees. As the years passed, his reputation as the Apple Guy grew.
Bunker grafted the apple scions he collected onto old trees located on his Palermo farm. Because of the number of scions he collected, he had to graft as many as 10 on a single tree. With only a few trees, Bunker realized an alternative orchard was needed to adequately preserve the many heritage apple varieties he had discovered and those yet to be found.
"And so I thought, OK, so I have to do something that is somehow public, you know, it's got to be different," Bunker said. "It can't just be what's in our yard. And, sometimes a branch would just die on our property, or one year, we had a snowstorm in October and a huge half of one of the trees broke off and took, like, eight varieties with it."
Fortunately, Bunker had developed a close working relationship with the late Russell Libby, the executive director of the Maine Organic Farmers and Gardeners Association. Libby was known for his drive and his ability to get things done.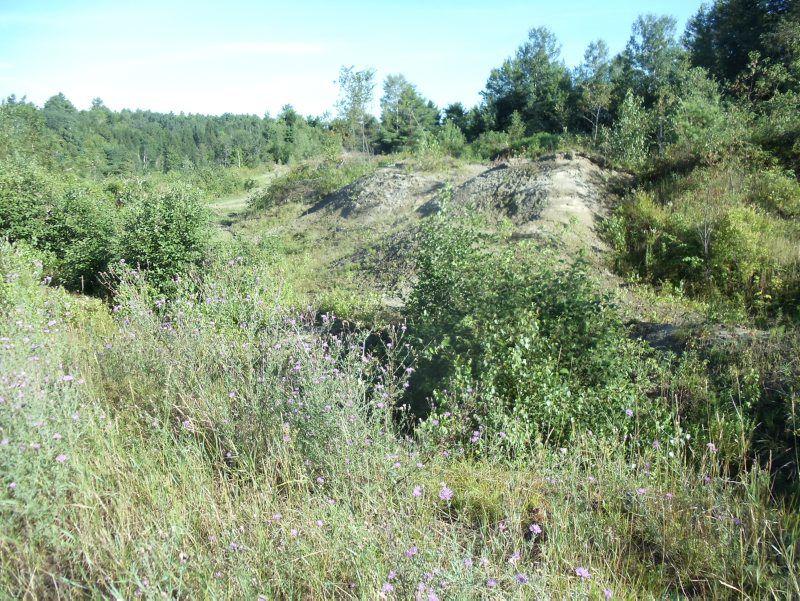 "He and I would drive a lot around the state visiting farmers and going to conferences and meetings, and he was really good about getting there on time," said Bunker, who has served on the MOFGA board. "His strategy for getting there on time was leaving like two hours early. Once he and I got to really know each other, he would go look for apple trees for me. ... He found some really great ones, some very rare things."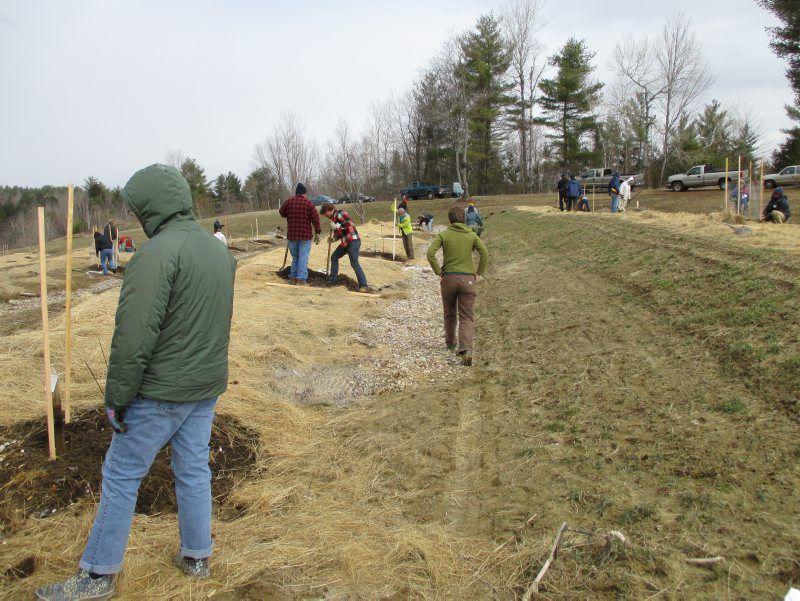 In 2009 or 2010, MOFGA purchased a piece of property adjacent to the fairgrounds in Unity to develop as parking for the fair. Part of the property included a 10-acre gravel pit, which the organization had no idea what to do with, Bunker explained.
"Russell said to me: 'Why don't you take that, turn it into an orchard, and we can show people how to renovate disturbed land, teach innovative orchard practices and, instead of only a branch of each tree, have a whole tree (for each variety)."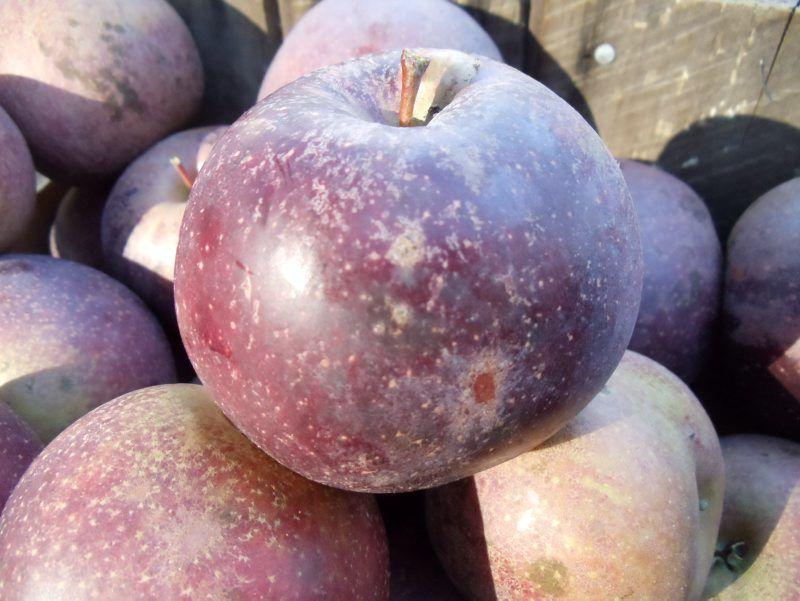 In 2012, two months before Libby died, MOFGA unanimously passed a motion to let Bunker do the project as long as he raised all of the money.
In 2013, the gravel pit was transformed into a terraced orchard, similar to those used in Peru, Bunker said.
In 2014, the first trees were planted, and trees have been planted every year since. Called the Maine Heritage Orchard, it now has an orchard manager, who also assists with fundraising. The orchard is now part of the general program of MOFGA.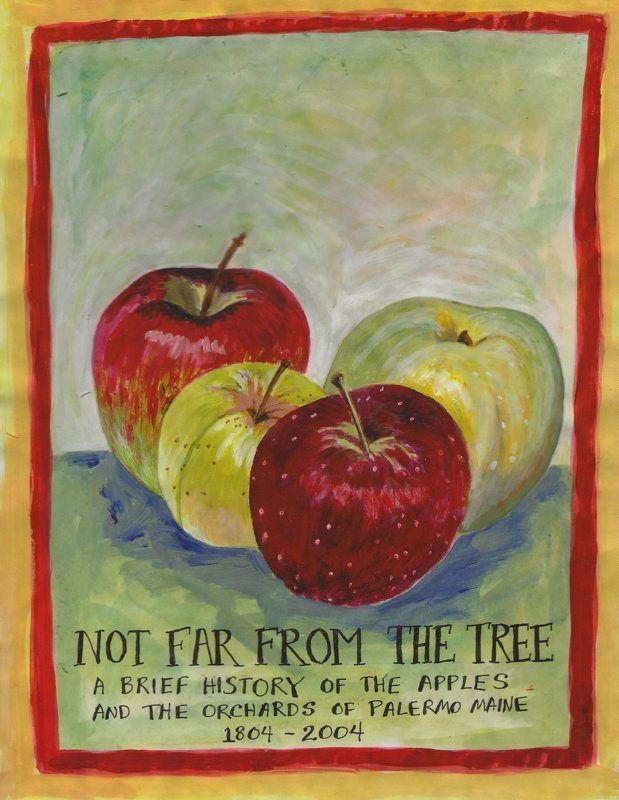 "It has been very successful. Of course it has its challenges," said Bunker, who also was a speaker at the Backyard Fruit Growers Winter Meeting on Jan. 19 at the Pennsylvania Farm and Home Center in Lancaster.
"We now have about 300, rare in some cases, almost unique Maine varieties," Bunker said. "Now, some of these originated in Maine, and many of them originated other places but were traditionally grown here. We have a stewardship program, where you can pay a nominal amount and we'll give you a tree of one of these rare varieties and you grow it at your house. That allows us a backup if our tree dies and it also gets it out of the community."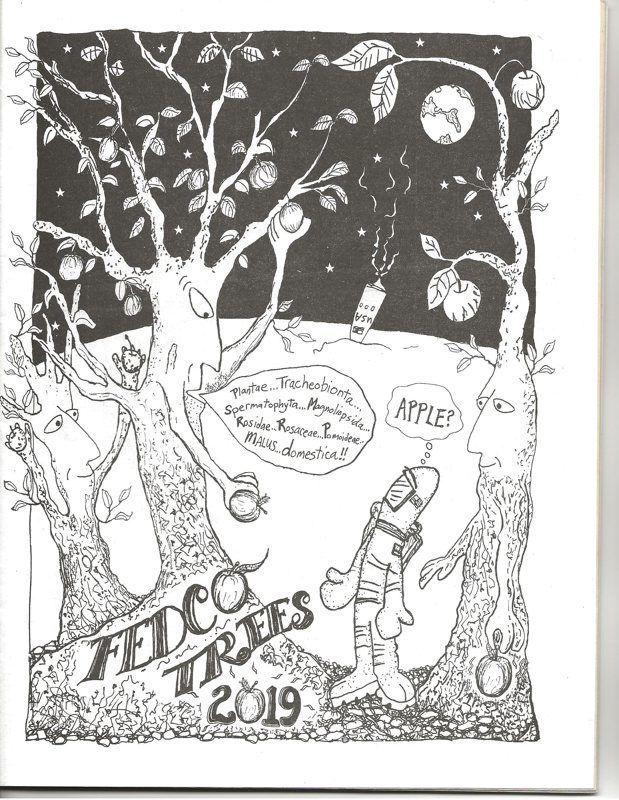 For information on John Bunker and the Maine Heritage Orchard, visit www.mofga.org/Publications/The-Maine-Organic-Farmer-Gardener/Fall-1999/John-Bunker; or visit Out on a Limb, the CSA operated by Bunker at www.outonalimbapples.com.