DELTA, Pa. — Conservation efforts have long been a big part of farming practices at the Gemmill family's Belview Valley Farms LLC.
"I grew up watching what my dad and grandfather did with conservation. We've had waterways and followed a conservation plan," says Eric Gemmill, who currently operates the long-time family farm in the rolling hills of southern York County.
Gemmill is the fifth-generation farmer at the family's crops and hog operation, continuing the line of land stewards looking after these productive soils since 1884.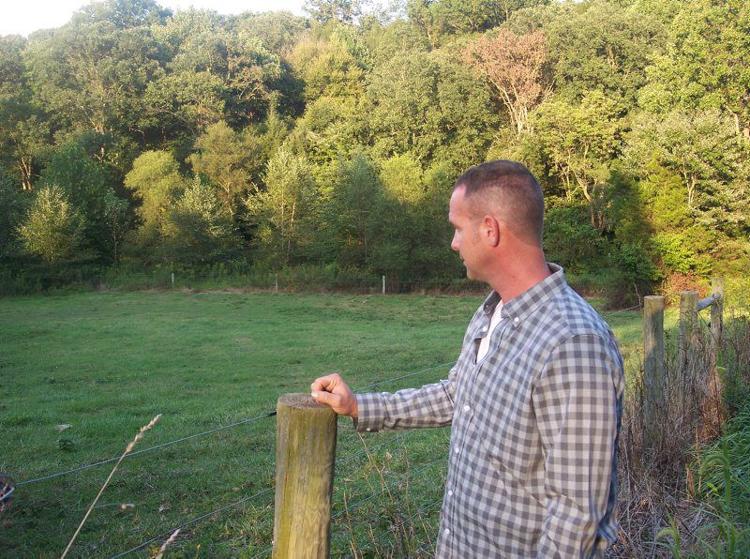 With a history of conservation in place, Gemmill has been tweaking soil and water stewardship with what he sees as "little things," along with continuing the long-term measures implemented in earlier years. Those "little things," along with the ongoing major conservation measures in place at Belview Valley, earned the Gemmill family recognition recently as a 2019 Pennsylvania Clean Water Farm award winner from the state. The state award came on the heels of a Clean Water Farm honor presented by the York County Conservation District in 2018.
With an eye toward both conservation and economic sustainability, the Gemmills several years ago began exploring paths to generate stable income, in addition to field crops, to keep the farm strong and moving ahead. Eric's parents had maintained a dairy herd for many years, but he was looking for something less labor demanding than twice-daily milking. And, the farm had been raising a few hundred pigs annually for some time.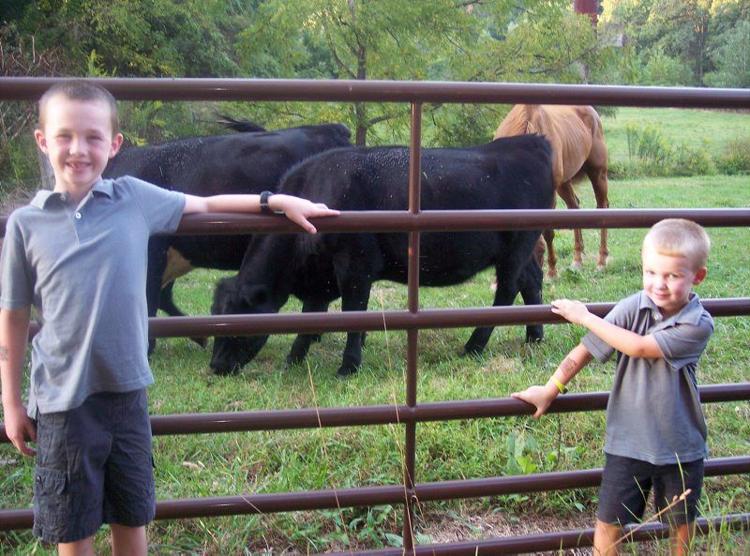 "Hogs were a good way to expand a farm, with a smaller footprint," Gemmill recalls of their decision to expand into a larger pork production operation. Overcoming initial challenges to their expanded hog proposal entailed some time and patience, but today two wean-to-finish hog barns overlook the valley farmstead, the first constructed in 2010 and a second added in 2017.
Stormwater spouting on the biosecured, enclosed barns collects rainwater and directs it to dropbox inlets, which in turn divert the runoff into a infiltration basin. Manure is contained in an under-barn storage area for seasonal land application. Neatly maintained vegetation surrounds the two-barn facility, with stoned drives for access.
As part of their expansion, updated nutrient management plans were put into place, calling for detailed management and record-keeping of nutrient applications to their 700 acres of field crops.
"It seemed overwhelming at first," Gemmill recalls of the record-keeping to track all nutrient and fertilization applications, along with planting times and all chemical applications.
"The sooner you get down on paper what you've applied, the better," he has found. Utilizing custom spreading in spring and fall, field maps are carefully followed.
"He's a paper-and-pen kind of guy, so it might be jotted down on a torn slip of paper in the pickup," says Eric's wife, Jessica, of on-the-fly, field record-keeping, probably familiar to many farmers. But that information then goes into a permanent nutrient management record system maintained in the farm's office, where detailed histories of every field are kept on file for ongoing management use.
"Manure is so valuable on the land; it's a great asset. The savings on fertilizer are significant. We use cover crops, which absorb the nutrients and hold them," he says of the nutrient and organic value benefits to the soil by applying proper amounts, in as timely a fashion as is workable, in spring and fall. Careful record tracking and soil sampling enable him to maximize every bit of the farm's manure output and minimize the need for additional, costly fertilizers.
Gemmill works closely with Red Barn Consulting, which assists in yearly program assessments and in updating and implementing his nutrient management plans every three years.
Other best management practices (BPMs) utilized by the farm include rotation of the cropping program of corn, wheat, soybeans and grass hay, no-till and mulch-till, cover cropping, grassed waterways, filter strips, and contoured and strip-cropped fields on the 700 acres of crop ground.
Mark Flaharty, a technician with the York County Conservation District, worked closely with the Gemmills through implementation many of their BMPs.
"The Gemmills have been very proactive in implementing and maintaining the conservation practices they installed," says Flaharty. "They've done an excellent job of maintaining nutrient management and application records, not only meeting the program requirements, but also using them as a management tool.
Eric Gemmill also worked well with the District Erosion and Sediment Control staff when implementing erosion and stormwater controls during the construction of the hog barns and manure facilities."
One of the "little things" the Gemmills have done as part of their ongoing conservation efforts is stream bank restoration, including hanging post fencing to accommodate a bog turtle habitat.
"We've done stream bank restoration, planted 400 trees and fenced livestock out of the stream," Gemmill says of one of the more easily visible "little things" he has added to their ongoing conservation efforts.
While the streambank measures were being put in place, a friend questioned how that would create any immediate benefits to the farming operation, while allowing that "maybe your kids will benefit from it."
"And that is exactly what we want to do," Gemmill says, with a keen eye toward keeping the farm viable for his and Jessica's two sons.
"We don't want to wait until the day that one of them perhaps wants to come back to farm," he adds, looking ahead to hopefully seeing a sixth-generation continuing on their land.
"Our boys are already really interested in the farm," says Jessica, of sons Tyler and Mason. Tyler, 8, has an intense interest in understanding how things grow. Mason, age 4, is an equipment enthusiast, rarely happier than when he's farming along with his dad in the planter or combine.
With the conservation measures in place to continue maintaining and enhancing the soils that will help sustain the continued success of Belview Valley Farms, the potential for a sixth generation seems secure.