Nestled in Ulster County to the north of New York City, the Town of Rochester is a green oasis of farmland surrounded by the Catskill Mountains and Shawangunk Ridge.
The panoramic landscape is something local farmers and residents want to keep intact, but increasing pressure from land developers has created a quandary.
Becky Collins Brooks and her family reside on a beef farm in that oasis. The land provides an income, she said, and it's an investment they want to protect. She is interested in a conservation easement with a farmland preservation program, but she's concerned that attempts by local officials to cool down development pressure may actually undermine efforts by farmers to preserve land.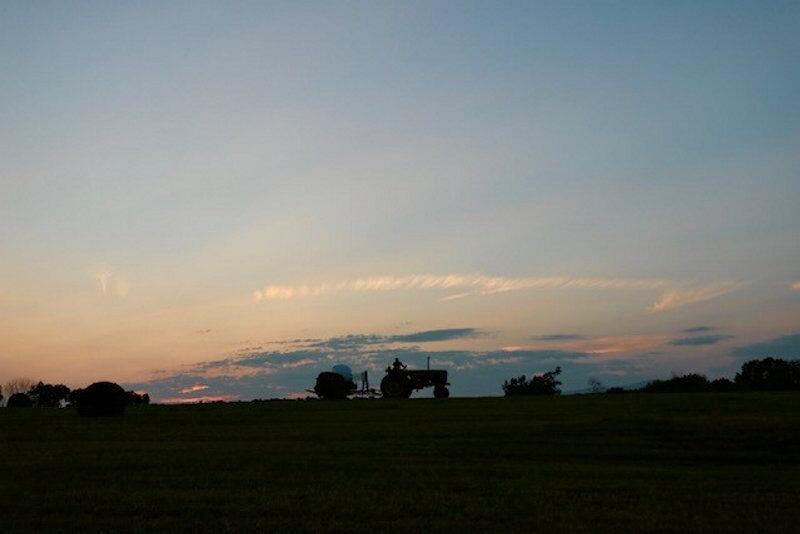 "Zoning laws can impact the value for farmland preservation when the uses for your land are restricted," Brooks said. "We want to see laws that reflect good stewardship, but it impacts the value when further restrictions are put on large parcels.
"It's the worst dilemma."
The Town of Rochester is governed by a single supervisor, Mike Baden, and a town board. A six-month building moratorium is being considered so the town can review and possibly enact updated codes to address future land use. Instead of a blanket approach, Baden would like to see subdivisions and conservation targeted to specific areas. By doing so, he said, the integrity of Rochester's landscape can be protected.
"We have a lot of undeveloped space. Density and zoning alone aren't the answer," Baden said. "We're trying to encourage growth in a guided way to preserve farmland. You have to guide development to where you want it."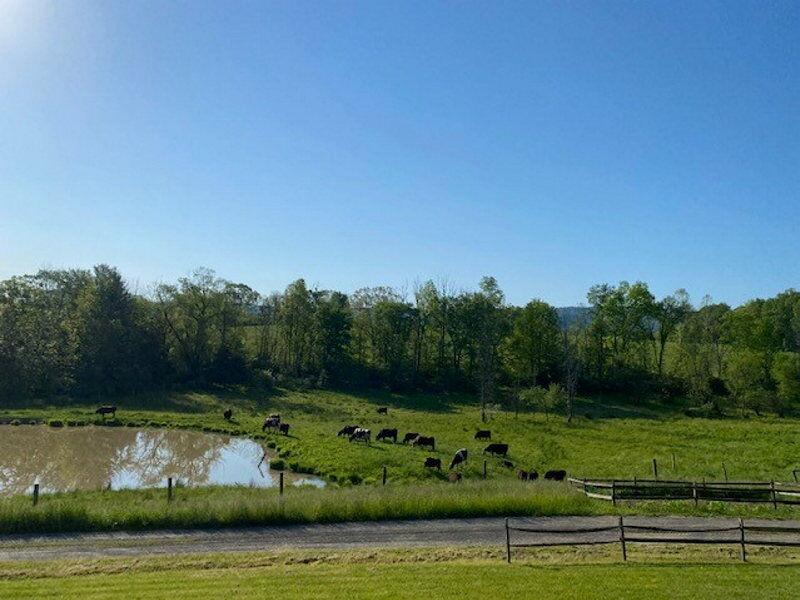 Baden believes cluster housing is an option for some areas because it can set aside a lot of open space for conservation. In other areas, large building lots with less housing density may be the best option to preserve the landscape, he said.
Brooks is worried that ordinances requiring larger building lots means fewer homes can be built on a property, and that could lower the per-acre value for farmland preservation. In the end, she said, it could make farmland preservation less appealing to farmers.
"We love this place and the way it looks right now. To see houses here would be the last thing we want," Brooks said. "But our property has value and your land is your investment. You want to protect the value as much as you can."
Seth McKee, executive director of the Scenic Hudson Land Trust, which preserves farmland in the area, said conservation easements are valued based on a before and after analysis. The "before" value is the current worth of the land on the open market. The "after" value is what it would be worth once an easement is in place, restricting development. The wider the gap between the two values, he said, the greater the easement price will be. If zoning changes or other factors reduce the value of the land on the open market, the spread between the "before" and "after" analysis will narrow, and the easement value will decrease as a result. The average easement price per acre that is paid to landowners is in the thousands of dollars, according to McKee.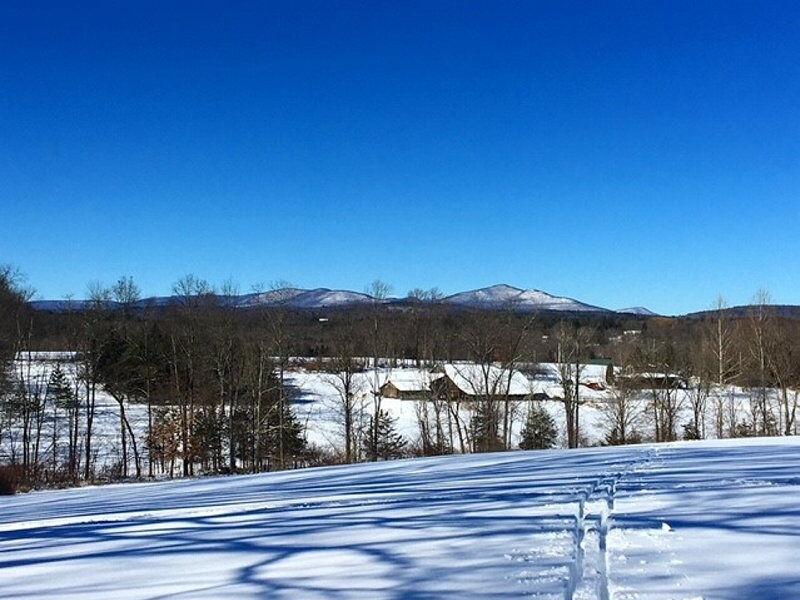 "If you're in an area with little development pressure, the before and after values won't be that much different," McKee said. "Zoning can definitely impact value, and demand can definitely increase farmland values."
Bea Haugen-Depuy, 71, has lived in Rochester her entire life. She said demand for land is going to surge based on what's occurred in nearby areas. She agrees zoning laws need to be revised in order to prepare, because Rochester stands to lose a lot of farmland.
"There's been a lot of development in nearby Orange County, and that pressure will reach the next county. We're the next county," she said. "The building moratorium will hurt a little, but it will give the town board time to do what they need to do. Revising the zoning laws is the answer."
Baden said he understands Brooks' concern that allowing for larger building lots, but fewer houses, could lower the value of a parcel when it comes to farmland preservation, but he doesn't think it will be a drastic change. He supports the conservation subdivision concept, which actually calls for smaller building lots while the balance of the parcel remains open space to be used for agriculture or recreation.
"It's not mandated, but we encourage developers to consider it," Baden said.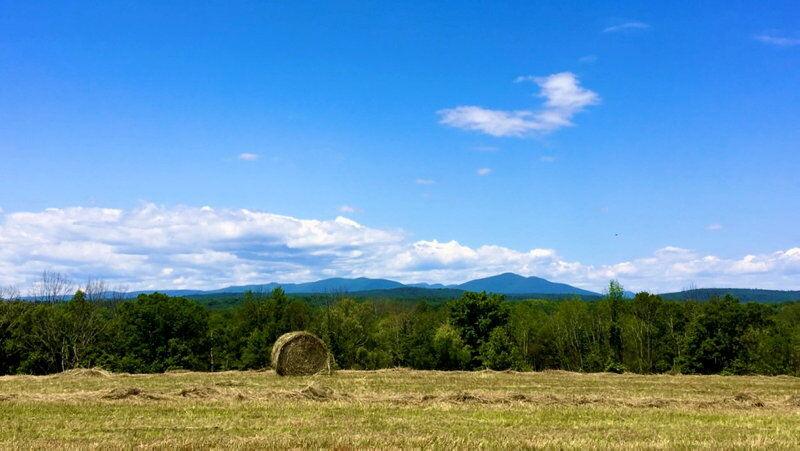 McKee is aware of the development pressure facing many rural New York communities. During the early months of the pandemic, demand for land in rural areas was "insane," he said. Things have settled somewhat.
Still, the exodus of people leaving New York City for the greener pastures of rural communities has forced many farmers to hold off on pursuing a conservation easement because they have witnessed just how high property values can spike.
So far, McKee said, land preservation has been the tool that helped keep the Hudson Valley intact in the effort to control suburban sprawl. But that doesn't mean there isn't more work to do.
"You have Long Island and New Jersey nearing build-out, so what's left is the north — the Hudson Valley," he said. "It's a vulnerable area."
While the movement of people from the city to rural New York has abated somewhat, McKee said the boom during the pandemic may have changed the way zoning ordinances impact land values for preservation valuation. While Brooks is concerned that allowing fewer houses on a property due to larger building lots can decrease preservation value, McKee said that might not be the case in every area.
"In some markets, larger lot sizes aren't a negative impact because there's a demand for larger lots. It depends on how close and accessible an area is to New York City," he said. "The estate type values of larger lots keep the per acre price higher."
Brooks, who has a background in real estate, said it's a difficult situation because in some cases it could benefit a farm to have a subdivision conducted to determine the "before" value when considering a conservation easement. Restrictions limiting what a landowner can do with their land — such as the number of houses allowed — can lower the value.
"You want the value of your land to be the highest possible when they appraise it for farmland preservation," she said. "On the other side, it also puts pressure to keep it a farm because we'd be taxed out of it with a high property value. But if the value isn't there for an easement, it really means there's less motivation for others to preserve their land and protect the natural beauty of these areas."