OAKLAND MILLS, Pa. — Craig Finkbiner wanted to farm, but really didn't enjoy milking cows. He loved being in the field with the crops. But, he still needed something more to keep the family farm operating.
In the mid-1990s he was sold on sows. Now, with up to 7,000 hogs in two barns as well as some custom farming, the Oakland Mills, Juniata County, farmer has found his niche.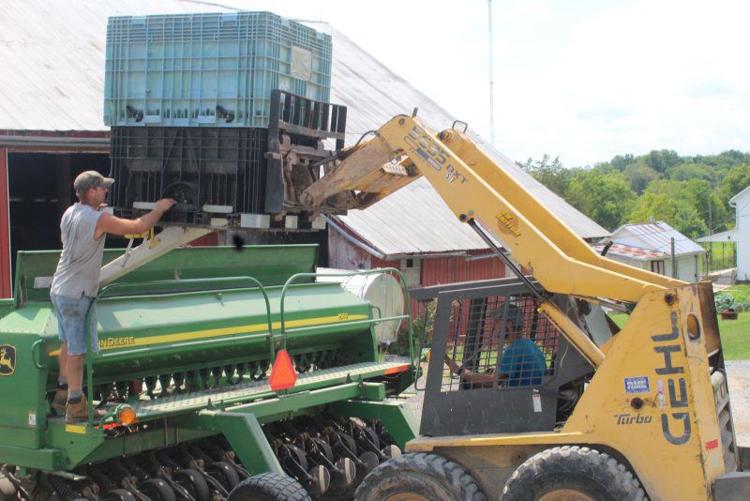 The Finkbiner farm is a Century Farm originally owned by Ida Lauver. It was passed down to her son, Donald Lauver, and then to the next generation, Jay and Twila Finkbiner, who are Craig's parents,
Craig said he remembered the farm having "a little bit of everything" at one time. The dairy farm started with his grandfather, Donald, and his dad, Jay, kept it in dairy until Craig decided to sell the cows in 2002.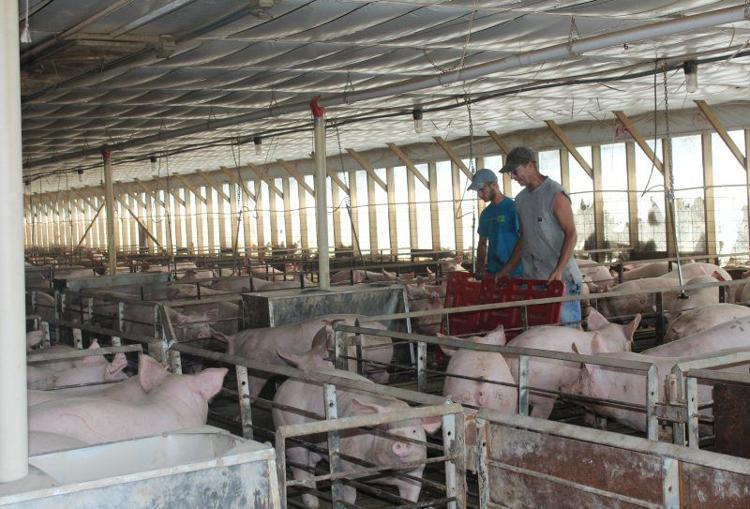 Craig said there was one simple reason he chose to sell the dairy cows.
"I didn't like milking cows," he said. "I grew up with the cows, but I was more into the crops."
Craig graduated from high school in 1989 and immediately moved to North Carolina to work in construction.
He returned to Juniata County in 1991 and worked for a sow unit near the family farm. Two years later he built his first pig barn at his parents' farm.
"I was looking to do something like a chicken house or hogs," he said. "With working at the sow unit, I knew what I was doing with hogs. There was a need for a hog barn in the area for the company I worked for."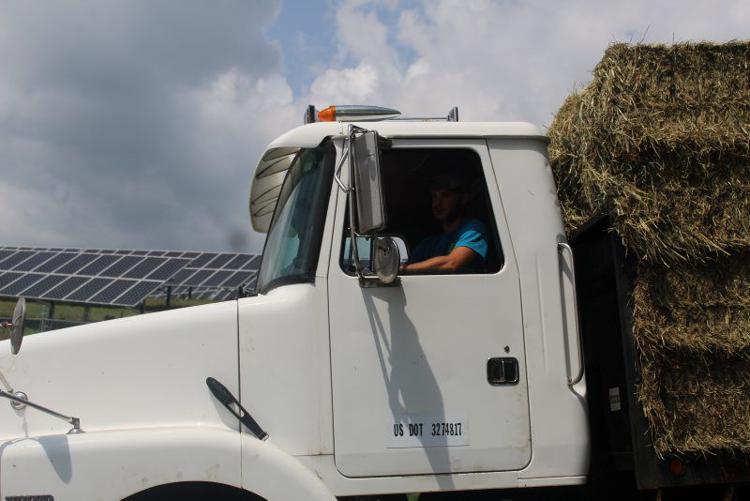 Craig kept working for his dad in the dairy and doing the hog farming as a side job.
As his dad was getting ready for transitioning the farm, Craig said he knew the dairy farm was not what he wanted to do the rest of his life.
Meanwhile, his dad saw that the hog barn was doing well. He decided to do a partnership with Craig and had him build a second hog barn in 1998.
"The first barn had 3,000 and the second had 3,600," Craig said.
When the dairy was sold in 2002, Craig decided he needed supplemental income and started doing custom farming.
"I had bought the combine in 1995," he said.
He then added a square baler. He purchased a no-till grain drill and updated to a no-till corn planter.
Craig has 650 acres of crop farming of his own. His custom work can be between 1,200 to 2,000 acres of work.
"It varies every year," he said.
Craig's son, Adam, graduated from high school in 2018 and helps with the custom cropping and hog farm. Adam also does custom hauling for mills.
Craig found another way to save on cost in the early 2000s. He purchased solar panels for the farm and now runs completely on solar-powered electricity.
"I don't pay for electricity anymore," he said.
In 2003, he added a grain system to the farm. "We store all of our crops," Craig said, but they buy feed for the hogs.
The farm sells non-GMO corn to Whole Foods Market. The farm's soybeans go to the Bainbridge crushing facility and the hay is sold locally.
"We go through 50,000 pounds of feed a day," Craig said.
Craig raises his hogs for Esbenshade Mills and they are serviced by Hershey Ag.
Esbenshade Mills delivers the feed to the farm.
"Because I am contracted with the company, I don't see the ups and downs in terms of the market," Craig said.
He said the hog farm produces a steady income that has enabled him to purchase the equipment for the custom farming as well as the solar power.
Craig said he decided to work with the company because of the risk in doing the farm on his own.
"A few years after I started the hogs, the price (for pork) was under 20 cents per pound in the late '90s. And that was what the market was paying after I was already contracting with Esbenshade," he said. He felt that it proved he had done the right thing by not trying to raise hogs on his own.
The farm's pigs are weaned from the mother anywhere from 18-23 days.
Craig said he puts a black plastic mat in the hog barn where the piglets can lie. There is a heat lamp overtop to keep them warm for the first two weeks.
The desired weight at finishing is 275 pounds.
Most of the pigs go to Hatfield, he said.
"Esbenshade will schedule when they go. They come in a load anywhere between 4 a.m. and 5 a.m."
Besides the hog farm and custom farming, Craig also owns 40 steers that are 95% grass-fed.
"It's what we call 'freezer beef,'" he said, adding that he tries to sell eight to 12 steers a year.