In just eight years, Penn State Extension's master watershed steward program has built a force of 550 volunteers in 30 Pennsylvania counties.
But organizers aren't slowing down until they have representation in all 67.
"Our goal would be to grow to be able to have programs in as many counties as possible," said Jodi Sulpizio, the program coordinator in York County.
The program debuted in Lehigh and Northampton counties in 2013, and York joined in 2016.
Sulpizio is focused on reducing nitrogen pollution. As part of the Chesapeake Bay cleanup, York County needs to remove 4 million pounds of the nutrient from its waterways by 2025.
To help the county meet that goal, the master watershed stewards have been volunteering to help plant riparian buffers and do stream cleanups.
The York County program has 83 members, and Sulpizio expects that number to grow.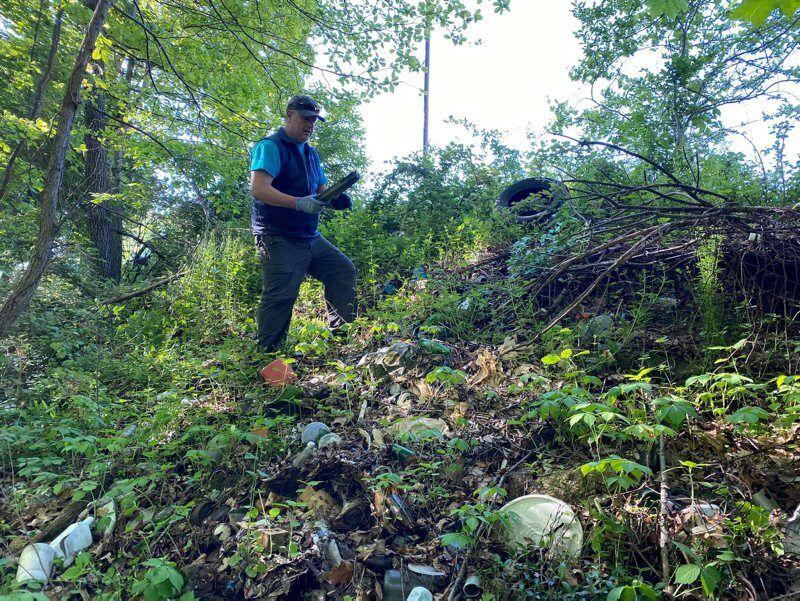 To become a master watershed steward, volunteers need to complete 40 hours of classes about various water resource topics. Following the training, prospective stewards need to complete 50 volunteer hours in their first year.
"It's just basically creating an educated volunteer force that's very interested in making a difference with water quality," Sulpizio said.
And once the volunteers are educated, they tell the public about the importance of protecting the state's waterways.
"We've educated over 10,000 citizens in the state," Sulpizio said, adding that the state's master watershed stewards have volunteered over 15,000 hours since the program began.
Most of those hours are spent outside working on projects.
In May, the York stewards helped plant over 700 trees at three riparian buffer sites, a volunteer activity that seems to be a steward favorite.
"They really, really enjoy the planting projects," Sulpizio said. "Everyone loves to plant trees."
Some of the buffer sites were on farms, Sulpizio said. Farmers have to provide the saplings — often available through various conservation programs — and the stewards provide the workforce.
"The farmers are grateful for that," Sulpizio said.
Education is Key
But the stewards focus on more than just agricultural runoff.
"Farmers get a bad rap for a lot of nitrogen inputs, but stormwater in urban areas is a huge problem," Sulpizio said. "We do a lot with the stormwater aspect too. So it's not like we don't help farmers or don't help the municipal side. It's kind of all-encompassing."
In addition to the riparian buffers planted back in May, a group of stewards cleaned up an illegal dump site along Muddy Creek.
Such trash dumps have been tracked and mapped throughout Pennsylvania, and Sulpizio said there are 60 to 70 in York County alone. The stewards are working to clean them up, but they have to focus their time and resources on the ones causing the most problems.
"This one down at Muddy Creek was just horrible," Sulpizio said. "It's just sickening to see that humans treat the Earth like that."
Volunteers at that cleanup filled a dumpster with refuse and removed about 100 tires.
The master watershed stewards also collaborate with other organizations, including county conservation districts, the state Department of Conservation and Natural Resources, and the USDA Natural Resources Conservation Service.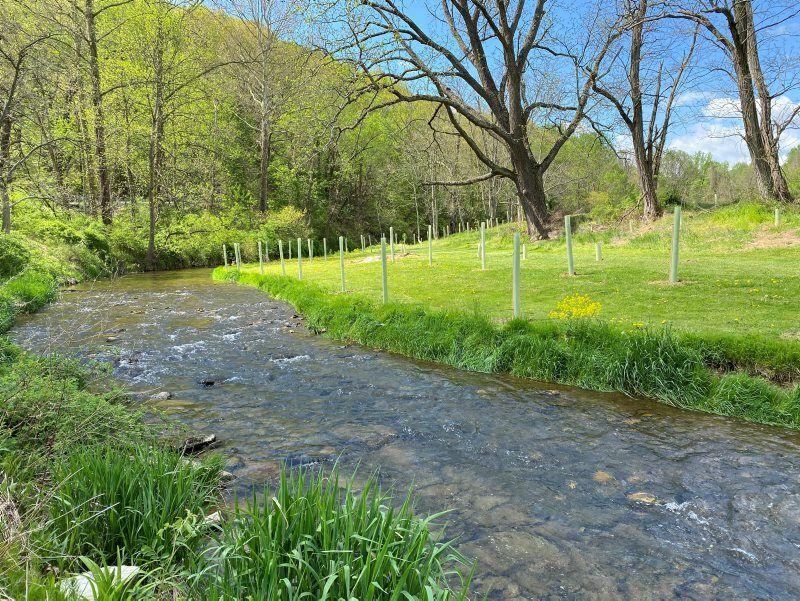 "We can just increase our impact and effectiveness if we work together and leverage resources," Sulpizio said.
Sulpizio drew on some of these connections to organize the inaugural plastic purge of the lower Susquehanna River in the fall of 2020. Over two days of cleaning, volunteers removed 6 tons of plastic.
Sulpizio tries to make all events, whether planting or cleaning, educational and fun.
She hosted a family fishing and conservation day in York city to educate residents about keeping the waters clean, but also give them a fun day of fishing in York streams.
"I think if people have that positive experience, they're more likely to take care of the resource," she said.
And now that pandemic restrictions are being lifted, Sulpizio is excited to get back to hosting events with large crowds.
"Education is key, so it's kind of exciting that we'll be able to get out a little bit more and do some programs," she said.