HERSHEY, Pa. — Managing field crops — corn, soybeans, wheat and barley — by deploying the right nutrient, at the right rate, at the right time, and in the right place can boost yields without adding costs.
This 4R approach helps keep fertilizer, especially nitrogen, in the field and in the tissue of the harvested crop. If nitrogen is managed so as to supply exactly what a crop needs, the crop will also remove excess phosphorus from the soil.
So the 4Rs are also right for the environment.
Eric Rosenbaum, a certified crop adviser and owner of Rosetree Consulting LLC, presented some compelling 4R dollars-and-cents findings during a field day at the Milton Hershey School Farm.
Most of the people at the Oct. 4 event were other CCAs, conservationists, farm supply vendors, and regulators. There was a similar field day the prior week in York County attended mostly by farmers.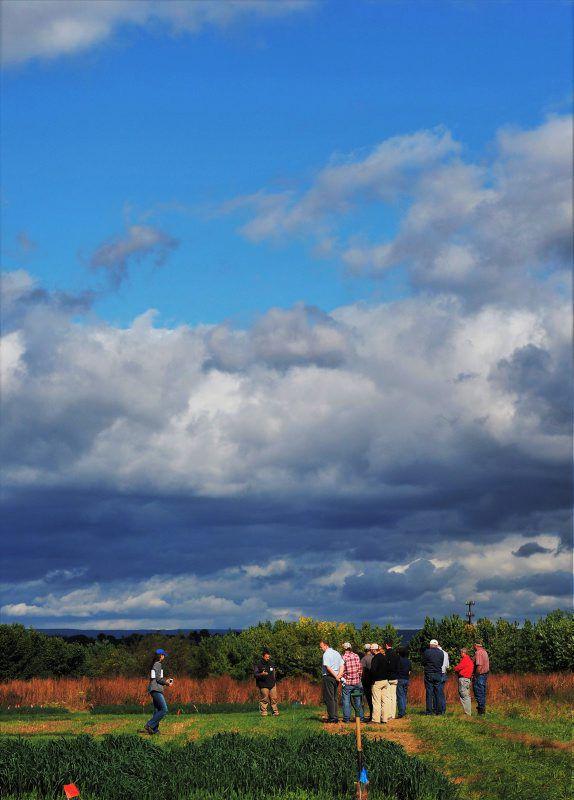 Both events were organized by Katie Turner, agricultural program coordinator for the Pennsylvania chapter of The Nature Conservancy, a national nonprofit advocate for the environment. Turner is a Penn State graduate who holds a master's degree in plant and soil sciences from the University of Delaware.
Turner said an important goal of The Nature Conservancy is to encourage farmers to adopt clean water practices.
"Rather than reaching out to farmers one-to-one," she said, "it's more efficient for us to work with the people who advise farmers."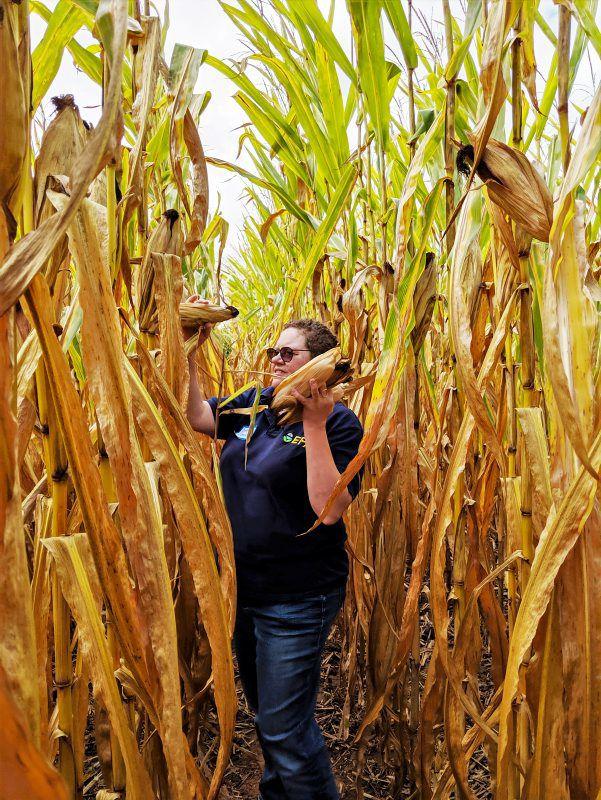 That includes people like Rosenbaum, who talked with the field day professionals about one of his Berks County farmer clients. The farmer wanted to know if splitting his usual once-and-done nitrogen application into two passes over the field would generate more in revenue than it would cost. In this real-world, real-bushels, real-dollar study, the farmer planted 500 total acres of corn. He planted 100 acres with 80 pounds of upfront nitrogen, and 400 acres with 50 pounds of N upfront, and 30 pounds sidedressed when the crop was knee high.
The fields with 80 pounds of upfront nitrogen yielded 147 bushels to the acre. The fields with 50 pounds upfront and 30 pounds sidedressed at knee height produced 173 bushels to the acre, an 18% increase. For his study, Rosenbaum valued the corn at $4.60 a bushel, for a total revenue bump of $120 per acre. He figured the time, equipment and fuel cost of the second application of N was $15 per acre, for a net gain of $105 per acre.
Added revenue of $105 per acre on 500 acres comes out to an extra $52,500, all for the same seed, planting, pesticide and fertilizer cost. In other words, $52,500 in pure profit.
For the 2019 season, pretty much everything went right, Rosenbaum said.
"We had awful conditions for nitrogen loss early in the season, followed by wonderful conditions for kernel development and fill later in the season."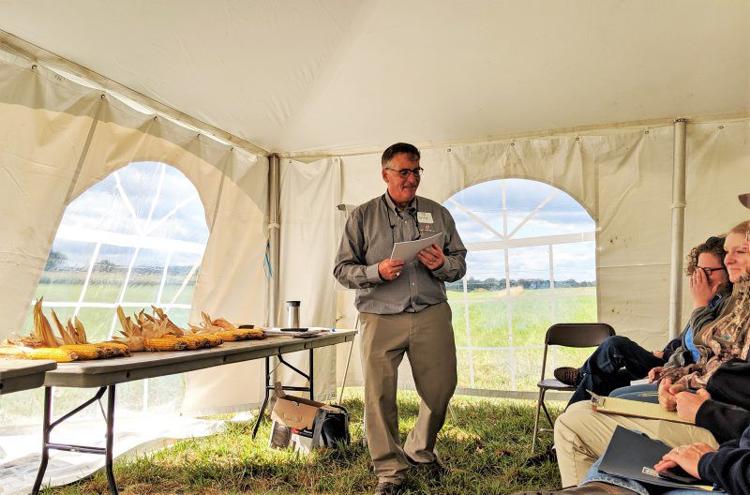 Rosenbaum said it takes 30 pounds of nitrogen to the acre to get corn plants out of the ground and up to knee height. But the corn plant calls for the most nitrogen per day as it grows from knee high to maturity, and that's where sidedressed N can play a huge role.
When everything goes right.
"Sidedressing nitrogen is a risk management tool," Rosenbaum said, "and if you ask 10 CCAs how to manage it, you'll probably get 10 different answers."
Timing is important, he said. When the time is right, a grower needs to get the fertilizer onto the crop. "If you don't have the equipment to do the job yourself, and you're 15th on the list for a custom applicator, you might be out of luck.
"And if you sidedress 30 pounds of nitrogen and it doesn't rain for three weeks you're not going to get much benefit.
"Sidedressing is not risk-free."
Variable Rate Planting
Rosenbaum also presented data on variable rate planting. It was from a 2018 study with another Lancaster County farmer. This grower used three years worth of yield maps to determine which sections of his 200 acres of corn ground produced the most crop.
The farmer used a GPS-equipped 12-row planter to lower the seeding rate in spots that showed less yield potential. More fertile parts of the field got more seed. On passes through the field, he alternated variable rate seeding with regular seeding. There were 12 rows of variable rate alternating with 12 rows of non-variable rate. The difference in yield was five bushels in favor of the variably planted rows. If all 200 acres had been planted at the variable rate, the increased crop would have had a value of $9,000 for no additional input costs.
"It doesn't seem like a lot," Rosenbaum said, "but if you're getting five bushels more to the acre than your neighbor, then you are at a competitive advantage."
Unlike the split application study, there's an upfront cost to variable rate planting. This farmer needed 12 row clutches on his planter, plus a wiring harness to connect the planter to the GPS unit on his tractor. That cost was $18,000. Add another $2,000 or so for initial setup with a yield mapping service and an annual subscription fee.
For the farm in the 12-row study, Rosenbaum said, the initial cost would be recouped in three years, which he feels is a prudent investment.
Other Speakers
Others who spoke during The Nature Conservancy field day included:
• Dean Collamer, who both opened and closed the day's activities. Collamer is a certified professional agronomist and a certified crop adviser. He works for Growmark FS where he is responsible for agronomic training, field tests and other responsibilities.
• Mark Goodson is a certified crop adviser and currently state agronomist with the USDA Natural Resources Conservation Service in Pennsylvania.
• Nathan Hykes works for Growmark FS, where he is an agronomy field technician.