Matt and Jen Henderson dreamed of a place to grow their Angus cow-calf herd. They found it, and so much more.
The centerpiece of their 11-acre farm is a 170-year-old home and barn, and the endless projects and intriguing history that come with them.
It was also the final property they were able to see before last year's pandemic shutdown.
"It was pretty much a last chance, hence the name," Jen said.
The couple settled on the farm they call Last Chance Angus in May and quickly got to work on improvements.
With help from Jen's parents, they spent weekends clearing nuisance trees that littered the high-tensile fence rows.
They re-sided the barn and reseeded the pastures with clover. The old horse barn was stripped of its stalls and outfitted for the growing herd.
The large 19th-century bank barn also has three lofts.
"You don't see too many lofts in barns anymore," Matt said.
One of his next projects will be removing the loft walls so he can evenly fill the entire space with hay.
The to-do list keeps growing, but it has also opened a window to the past that has captivated the new occupants.
"We can't wait to get into the history," Jen said. "I love history, so the more I find out, the more interesting it makes this farm."
The Hendersons seem to learn something new about their history-rich home with each project, and they're just getting started.
A neighbor, for example, told them the farm had once hosted baseball games. Tucked behind a half-acre pond, Little League teams would practice on a diamond called Oswald's baseball field, which is now a pasture that the Hendersons can see from their kitchen porch.
Keeping Warm
After moving into the gray stone farmhouse, the Hendersons discovered drafts coming into their cozy home.
They fixed this problem by sealing chips in the stone walls and adding insulation in gaps caused by the 1995 addition of a kitchen, living room and master bedroom.
They also replaced several windows and the roof. One of the windows in the added-on living room had crisp Blue Mountain air seeping in.
"The air was coming in from under a crawl space, and it was cold," Jen said.
"We don't know how they kept it warm. It just seems they were stuffing in rags everywhere," Matt said of the previous owners. "So we are just sealing it up."
Growing for Beef
Exploring more of this capsule of history, the Hendersons believe that their farm was once used to raise chickens. The large white shed has evidence that feathered friends called it home.
 "It has that kind of chicken poop dust," Matt said.
Working with the USDA Natural Resources Conservation Service, Matt and Jen plan to turn the white shed into a feedlot.
They hope to expand the shed's original concrete pad to finish out fat steers for their freezer beef business.
They will also be working with NRCS to improve their pastures and build an addition to the barn. Additionally, this summer the Hendersons will be excavating to improve access to the hand-dug well in the barn and run underground water pipes to the pastures.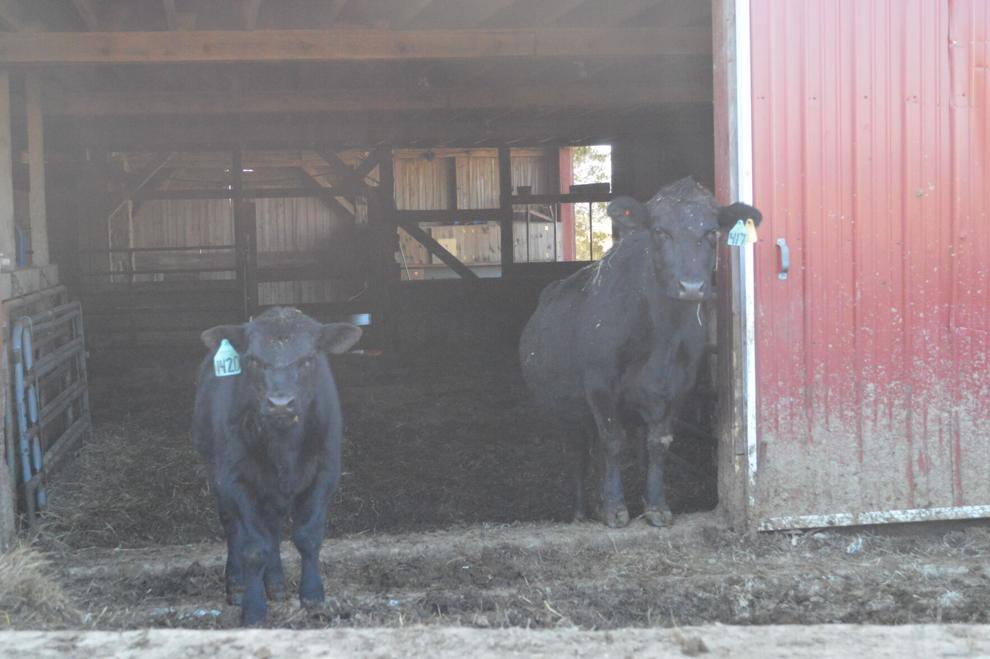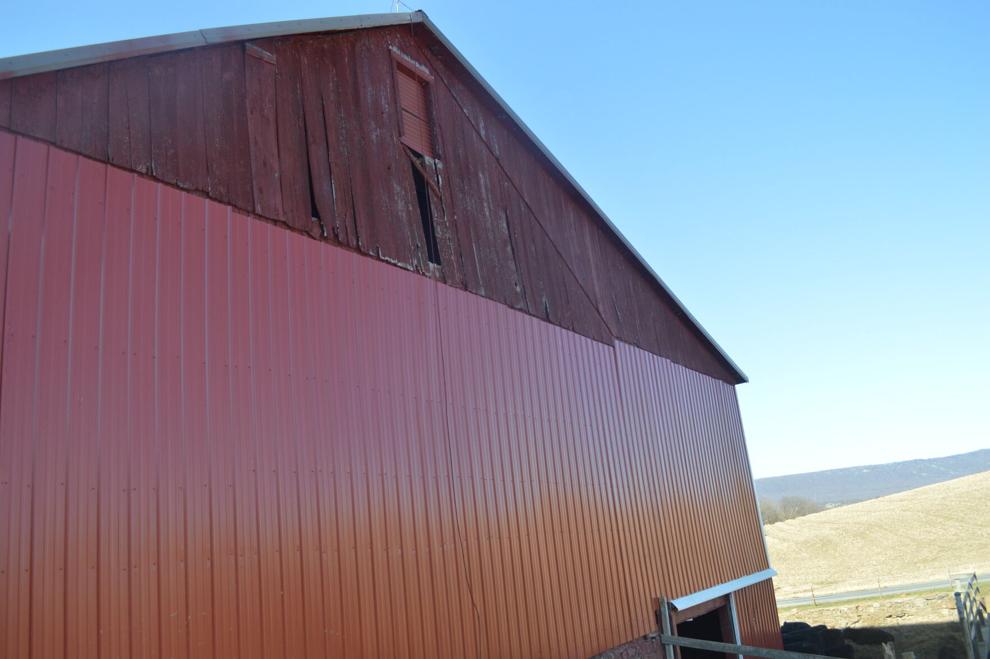 A Special Place
Matt and Jen have made room in their house to display their off-farm passion.
"When we are not farming, we are scuba diving," Jen said.
The couple like to spend their free time searching for prehistoric artifacts in the Cooper River of South Carolina.
Inside a china cabinet, Matt and Jen have a treasure collection of megalodon shark teeth, fossilized whale bone and a bison horn on display for guests to marvel at when they visit.
There is another treasured feature of the home that guests won't be privy to. It's the view from the master bedroom veranda.
Looking out, Matt and Jen can take in the Blue Mountain ridge, and sip on a drink as they watch their cattle graze on pastures or migratory birds flock to the half-acre pond. And from this view, the future for Last Chance Angus looks bright.